5 Thrilling Encounters that could happen during your airboat rides in Orlando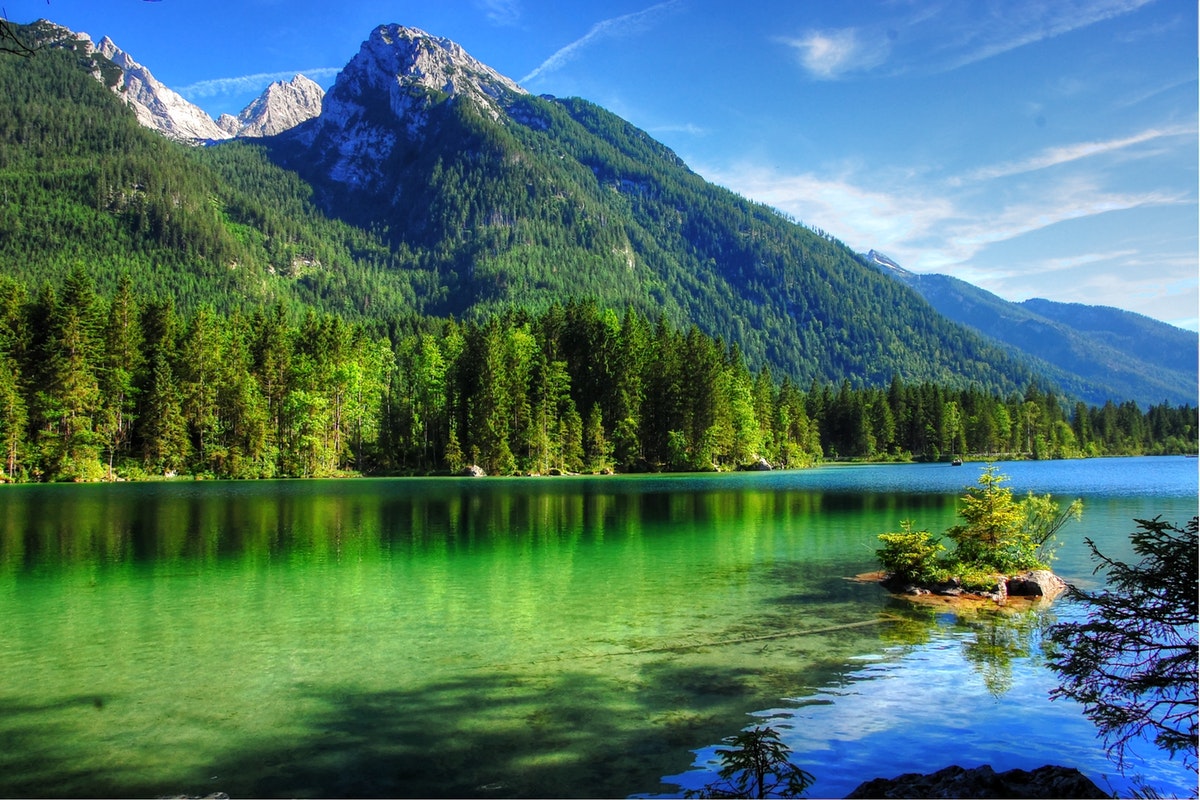 Ranging from shopping malls to major theme parks, sporting events to massages, there are so many fun-filled moments and things your family can do in Orlando. If your family is looking for something to do in outdoors during your vacation, here are 5 thrilling encounters that could happen during your airboat rides in Orlando.
1. Discover and explore something new and unique about Florida's wildlife
Whether you are a native or visitor, everyone knows that Florida is a state full of wonders of the natural type. Places like Lake Cypress, the Everglades, Kissimmee, our gator & Wildlife Park and more, are some of Florida's most famous natural habitats home to over 350 different species of animals, birds, reptiles, mammals, plants and more. For instance, the state is home to the second largest population of the American alligator. The Everglades is regarded as 'the gators paradise,' while the alligator is dubbed the 'king of the Everglades.'
There are over 1.3 million alligators living in Florida (what a whooping amount) and you and your family can get to meet some of the gators under the control of our trainers in the park and take a special picture that you can take back home with you to boast about your escapades in the everglades. But if you insist on seeing the live gators in their natural habitats, you have the perfect chance to conquer your fear while standing comfortably far away in one of our airboats, snapping pictures. Your family will surely love the sight.
2. Snap and create your own live photo album of the best of nature
There is no other time that is better than vacations-a time where you have the perfect opportunity to spend crucial time with your family, enjoy some fun with the kids and snap rich and memorable pictures of the wild which you can take back home to show your friends and family members who weren't able to travel with you. Although there are lots of characters and wonderful castles at the major theme parks, including their props and backdrops, the best and most thrilling moments have always come from airboat rides in Orlando. The Everglades offers you a more natural and wilder scene, giving you the ability to watch your family speed across the waters, zoom in on them and snap your family craziest and rocking airboat rides in Orlando.
3. Discover the marauding king of the marshes in Lake Cypress
Forget the county of Osceola being home to the happiest place on earth. What really makes it stand out is that it is one of the best places, in fact, it is ranked at number three in cattle production in the state of Florida. The vast and rich land that takes Lake Cypress hostage is owned by ranchers who are local to the area and whose cattle are seen some of the times grazing along the marshes and shorelines of the lake.
With Switch Grass Outfitters, you just might be lucky to see a swimming cow, while some are quarrelling on the by-lines, others are just minding their business, particularly oblivion to the surroundings. For these cows, they are never alone. You will get to see their number one companion, the Egret, feasting happily on fleas and lice feasting the easy-going cows. As you behold this wonderful sight, don't forget to snap some pictures or row the film and capture some nice footage of the marauding grazers of the shore lines.
4. Beat the rain and brace against the winds with your propeller and your captain
Don't be carried away by Florida's nickname, 'the sunshine state, because it doesn't always live up to that tag. Within a twinkle of an eye, when you least expected it, the sky can change from a sunny moment to a bizarre cloudy and stormy sight, causing people and commuters to increase their pace in much anxiety towards their destination. Even wildlife across the Everglades can, within minutes, switch from roaming around peacefully to bracing up for the immense anger of nature building up in the once sunny sky. The bottom line is that the weather in Florida can be very unpredictable, but with Switch Grass Outfitters, you are sure going to push back against the winds as you go through the waters in commanding pace.
Once you embark on exploring the Everglades and the rest of Florida's wildlife and natural habitat, the captain of your airboat rides in Orlando, sitting on an elevated chair, is well trained and skilled in the war against nature. Your captain will be able to spot lots of wildlife hiding in the marshes and the covers of the Everglades. He is also able to gauge and know exactly when to set out, when to venture deeper and just when to take you back if a storm is building to hit the wild. All these are made possible because the various airboats offered by Switch Grass Outfitters are equipped with state-of-the-art technology.
Your trained captain will be looking out for lightning within the area, which is always a sign of an approaching storm, which will prompt your captain to take you back to your airboat dock to ensure your safety. But there is something funny and thrilling about all this. If it happens there is just a cloud on the horizon, grab your hat, put on your glasses and get ready to race against the wind as you charge away from the approaching wind like a possessed Usain Bolt.
5. View nature at its best and wildest
Animal documentaries on TVs are nothing compared to what you will be witnessing while taking your airboat rides in Orlando. You and your kids will be seeing some animals and their unique behaviours up close, and in real life. You might get lucky enough to see an alligator protecting her next or a mother dear and her fawn strolling along the shoreline. But what if you see opposing animal family members fighting it out for territorial claim? What about seeing gators fighting to the death for a piece of meal? The thrilling moments are just endless for you and your family, especially when you can capture or record real live videos and pictures that will forever form a memorable life experience.
Conclusion
There is nothing more thrilling and entertaining than being on the back of airboat rides in Orlando. If you haven't been through this before, this is the perfect moment for you and your family to enjoy and bask in the winds. You now have a chance to visit our gators and Wildlife Park for a token.
Call us today and be part of a lasting experience of our unique airboat rides in Orlando.