Top Reasons Why Florida's Airboat Tours Are The Best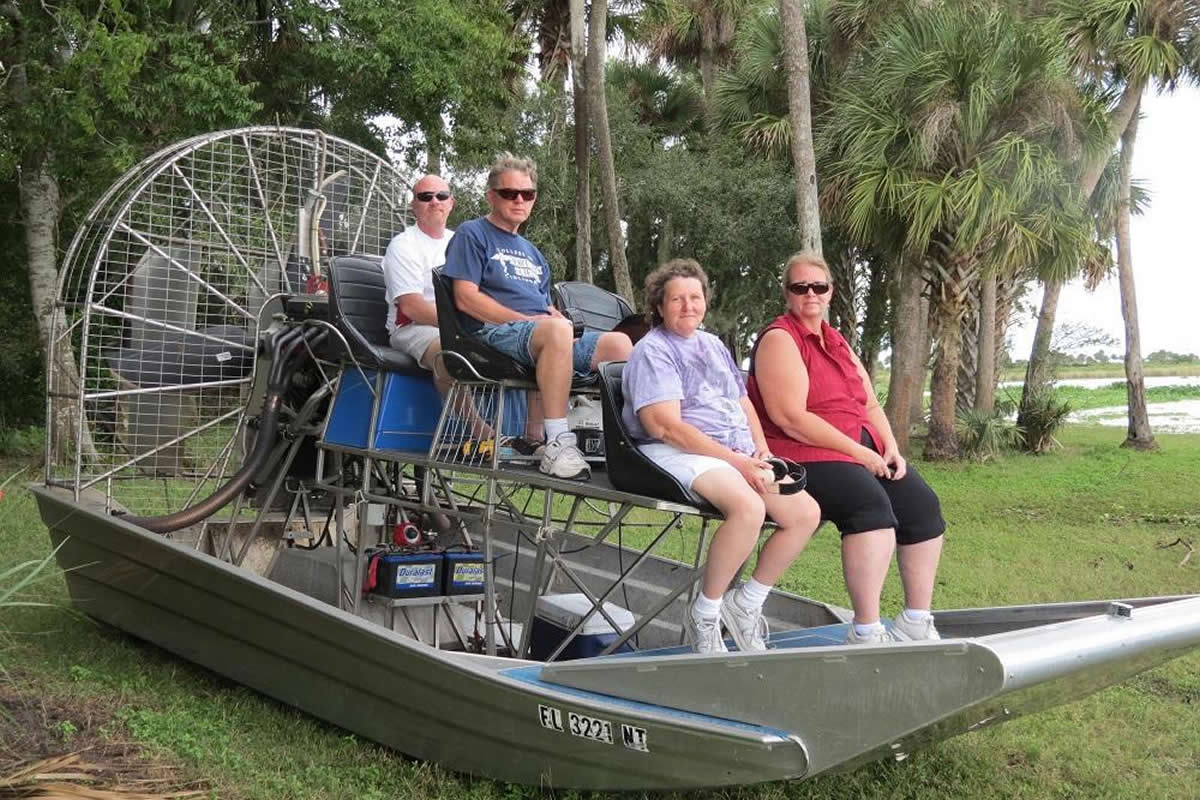 Introduction
Grabbing an airboat ride in Florida to tour the Everglades have always been a source of fun and a perfect getaway for some folks, particularly in the Orlando area. Now, what is so passionate about the wildlife spread across Florida's Everglades? Of all places, why take an airboat ride in Florida from the Orlando district? Can anything good come out of the Everglades? These are nagging questions that may come to your mind as you continue to ponder and wonder where to spend your fast-approaching next spring break.
Don't get worked up yet, buddy! There is a reason why thousands of people are going down to Orlando every year! There is a reason why the queues in the parks are getting longer each spring—with whole families and friends all lining to board their already-booked airboat ride in Florida—and is because the wild got something to offer; something unique, educative and breathtaking!
Here are the top reasons why Florida's airboat tours are the best you can ever ride on!
Fun And Memorable Time For The Whole Family
Truth be told, there is hardly anyone that doesn't love to ride and tour. If you are looking for a true half-day attraction for the family,Switchgrass has got you covered! We know your family will love and crave the pristine beaches, wildlife parks, and other theme parks, but these cannot be compared with touring the Everglades on the back of an airboat ride in Florida. It is necessary to understand that there is more to Florida than what you might have been told or read in a magazine.
Florida's airboat tours are the best and fun for the entire family because they provide them with an ample opportunity to ride across natural habitat and witness the best of Mother Nature. The sighting of an animal species would cause the kids to scream in excitement. The feel of the winds is breathtaking, and the sight of the headwaters of the Everglades slowly rolling across the undeveloped Wild nature of Florida is something that will surely stick in your memory for a very long time.
We understand that theme parks are also nice for offering different types of ride, but unfortunately, most of those available roller coasters are deemed to be too risky for kids under certain age, while also having height restrictions. Most also do not make provisions for riders suffering from certain medical conditions. But when it comes to an airboat tour in Florida, there are no limits, no height restrictions, no age barrier or discrimination of any sort.
All-Round Security And Safety Assurance
Florida's airboat tours provide all-round security and guarantee the safety of every tourist-rider rolling down the Everglades on an airboat. For instance, all airboats are thoroughly equipped with high-quality life jackets to ensure the safety of every rider onboard. They are also wheelchair accessible—meaning physically challenged individuals can comfortably get on board and take part in the fun. As for the kids and grandparents, there are high-quality gadgets with durable puddings design to protect their ears. This mean kids and grandparents can also take part and enjoy the best of Florida's airboat tours.
There Are No Long Queues, No Inconvenience
One of the major reasons why Florida's airboat tours are the best is, you will never have to wait to for hours on a long queue because, once you have booked your ticket, there is an airboat waiting for you to issue the command and sail away with the winds.
Unlike what most people experience when booking for theme park rides and trips to mundane places where you will have to wait on the lines during your spring vacation; the story is different with Florida's airboat tours. The only queue you will ever experience while booking Florida's airboat tours from Orlando is when you and your beloved family are walking down the dock to the airboat.
It is our ultimate desire and dedication that you, your family and friends spend the spring break in an energetic atmosphere while having fun together; as against waiting endlessly in lines, and that's just one of the top reasons why Florida's airboat tours are the best.
Get More Than Just An Airboat Ride
At Switchgrass, you and your family will be treated to something more unique than just listening to the blistering sound of the airboat. An airboat ride in Florida will provide you with a rare opportunity to see and learn about hundreds of animals and birds species of all kind, something you can use in your research paper back in school or at work. But, the most favorite spot for many visitors is the alligator and the awesome sight of the bald eagle.
It is true that all animals leaving in the Everglades and Wildlife Parks are a beautiful bunch to see and each is terrific in their respective domain. There are so many species of native and non-native animals with distinguished features that you can only see while riding on Florida's airboat tour. The larger part of these species lives around the swamp, which means as you are comfortably seated on Florida's airboat, you will be granted a perfect view of these creatures.
One of the reasons why Florida's airboat tours are the best is that you or together with your family can also get to see large and wonderful water birds like the great Blue Heron, Anhinga and some other dominant species of animals. These animals lord over the mangrove swamp and marshes where they can easily feed on slow moving fishes and other aquatic targets.
But, hey! Don't get too excited otherwise; you might stumble into giant cows grazing freely across the marshes while stamping their authority as masters of the Sawgrass!
But the real deal is yet to come!
On the back of Florida's airboat tours, get ready to come face-to-face with Florida's Lord of the Everglade—the alligator!
We all know that every ecosystem has a ruler, and we are all aware who bears the badge in the Everglades. They are terrific, big, strong, smart and fast. And boy, they can JUMP as much as they elicit fear! They are regarded as both Lord and grandmasters of the swamp! But what are we talking about? And did I hear you say "it's the American alligator?" Of course, you're right! There are so many reasons why the alligator reign supreme as Grand Commander of the Natural Republic of Florida, but you can only get to know when you understand the Top Reasons Why Florida's Airboat Tours Are The Best.
Final Act
So are you ready to lead your family on an adventure to the Everglades? Call us today and let us give you the best information that will aid and speed up your preparation. Click here and let us help you book an airboat ride in Florida.