What to Know About Florida Alligator Hunting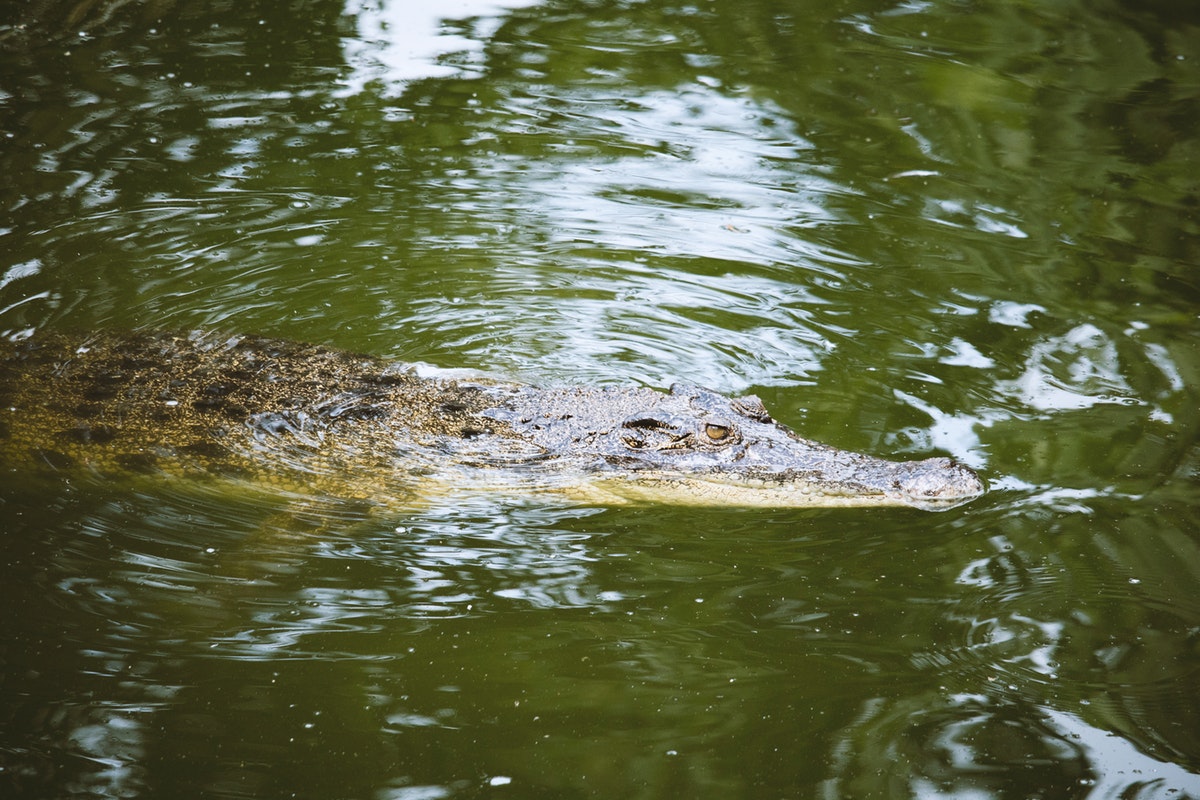 One of the highlights of taking air boat rides in Orlando is the chance to go on an alligator hunt. Even a tourist in Orlando, you can participate in our fun hunts for alligators in Florida. Alligator hunting has become popular in recent years and this is because of many successful television reality shows about the adventures of swamp gator hunters. These television shows have made gator hunting more popular but have also spread a lot of wrong information about the activity. Most tourists that order air boat rides in Orlando request to go on gator hunters and we are obliged to provide them with more information.
Getting a Florida Gator Hunt License
For one, a lot of people don't realise that different states in the country that allow alligator hunting all have different rules that they use to manage gator hunting and some states do not allow hunting alligators for fun, only for commercial purposes. Florida however makes permits for hunting more than 6,000 gators which are given out through a lottery system done June every year. Gator hunting season around the country starts in August for a short season. Hunting is allowed from 5 pm each day to 10 am and those who have permits are given two gator tags which they can use to hunt.
Hunting Gators in Florida
We can serve as a guide for you to do your gator hunting for hunting on the St. John's River. There are several stretches of river that have tons of alligators for you to hunt. Our hunts are done at the night and we take air boat ride in Orlando to get to the river area. There are also large expanses of private lands where you can find monster gators in the water to hunt. Public lands also provide a lot of alligators to make sure that your hunt is authentic in all ways as advertised.
Preparing for a gator hunt
Gator hunting takes from 2 to 4 hours but if there is a large group, it could take longer so that everyone can bag great alligators. We take you hunting for wild gators so the thrill of the hunt is authentic as can be. Public waters are best accessed by air boats rides in Orlando. Our modern and comfortable passenger airboats will ensure that you have a smooth air boat ride in Orlando when you are going for your hunt. They are also large enough for you and your friends so that share the experience with your friends and family.
Weapons
Hunting for gators is only allowed to be done using certain weapons. These are compound bows, re-curve bows or harpoons. These weapons are useful for catching the gator and then a bang stick is then used to do the actual harvesting. Firearms are not allowed in Florida for hunting for gators.
If the weapon is legal and you are comfortable with it, we will let you use it. Even if you want to jump right in and fight a gator yourself, we will help you get your gator the best way you want to. We can also loan you weapons if you do not have one. You can also bring personal weapons.
Dressing
We advise that you wear light shirts with covered shoes. Shorts or pants made from light materials are best recommended because Florida can be very hot during the day. You might want to wear camouflage but it is not necessary or useful. It's however your choice if you are comfortable in it.
Precautions during the hunt
After taking an air boat ride in Orlando to the hunting grounds, you will find yourself in the swamps of Florida at dusk with low visibility amidst monsters that have mouths filled with razor sharp teeth. You are unlikely to have cellular coverage or reception this far out so you must do everything to be cautious. Always listen to your guide. Follow all instructions strictly for your own safety. There will be lights and visibility systems to help you navigate in the swamps. You are required by law to have life vests available in the even you fall off the airboat and into the swamp.
After the hunt
We provide you with a fully catered service to help you enjoy the rewards of your gator hunt. Once you have successfully harvested a gator, we will assist you with everything from skinning to preparing and packaging your gator meat and parts however you want it done. Because our gator hunts have a high success rate, you are sure of getting at least a gator of about 8 feet or more during the hunt. This size of gator can yield about 50 lbs worth of gator mean which is worth about up to $15 per pound. Gator hide also averages at about $300 so our hunts are worth the price you pay.
If you want your gator to be turned into a full body mount for you, our highly skilled taxidermists can help you with that. Even if you want to turn your catch into a custom purse or any other material, we can assist you. If you would like a full body mount of your harvested gator, please do not shoot the head of the gator during harvesting as this will shatter the head and prove difficult for a taxidermist to make a high-quality mount out of it.
Contact us today
Switchgrass Outfitters are your one-stop shop for your airboat rides in Orlando, hog hunt adventures, gator hunting thrills and we are also located close to most fun vacation destinations. We guarantee you a real adventure that will get your blood racing in a fun and exciting manner. We show you Florida's exotic wildlife in ways that are unique, taking you through the marshes in the best and most comfortable air boat rides in Orlando. Call us today on 321-900-2494 or via email on switchgrassw@aol.com. You will be glad you did.