What to look out for in an Airboat tour in Orlando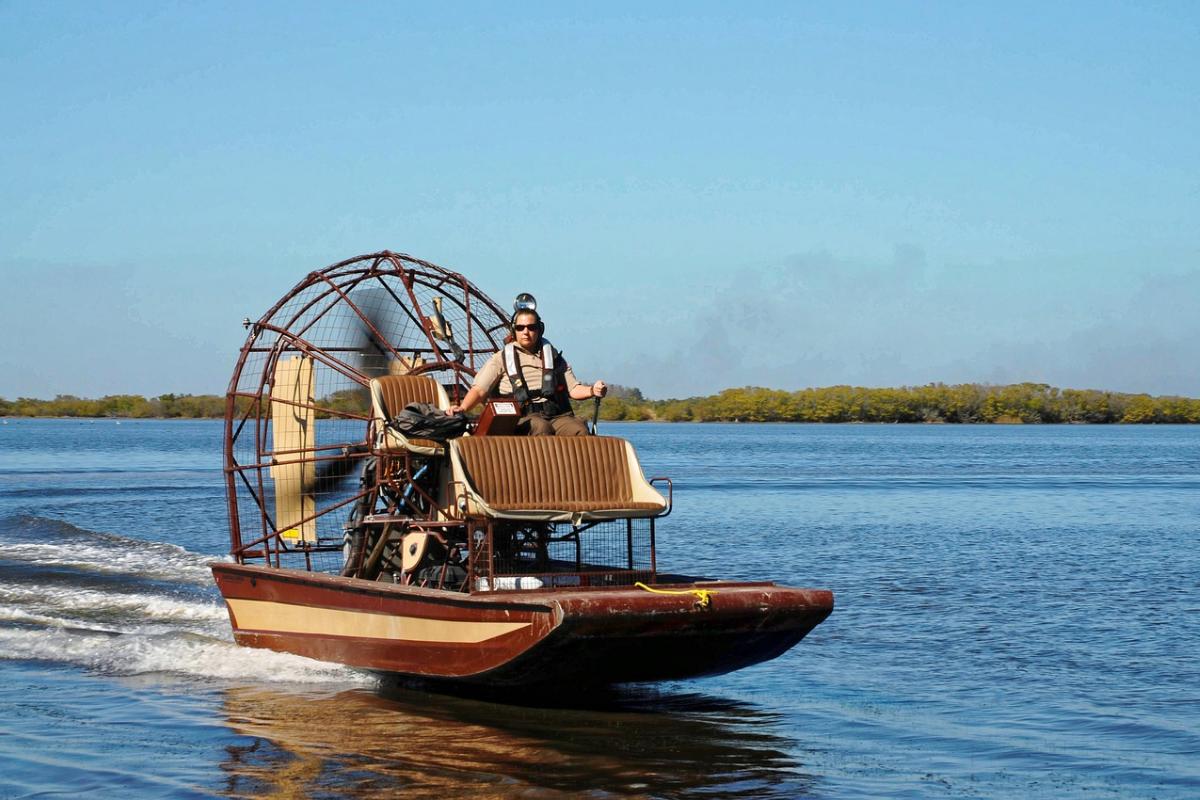 Florida is known for theme parks and other popular attractions but some of its most amazing adventures can be found in the marshes and natural habitats in the river tributaries that have been unexplored for years, far away from the typical vacation spots and beaches.
While you can have a great time going on theme park rides and meeting your favorite cartoon characters, why not add a fun and unforgettable airboat tour in Orlando to your holiday plans?
An Airboat tour is always a great experience for both first timers and frequenters and offer a whole new type of individual or collective fun that you won't regret. The trip is always colorful and interactive, allowing tourists and visitors to interact with nature and environment in what always lives up to its reputation as an exciting aquatic adventure.
If you've been looking to plan a tour on an airboat this holiday, here are some great features to look out for:
Airboats
Rather obvious, isn't it? Airboats are flat-bottomed vessels like boat that are propelled by a big fan-like propeller with a cage behind. The Airboat is navigated by a captain and each tourist is giving a headphone that has a microphone to communicate with the captain. Seeing an airboat close and personal will lend you an insight to its design and why it is the ultimate vessel for tours such as these. They are fast, fun and an exciting experience for tourists and the cool part about airboat tours in Orlando is that you can go as a group.
Most airboats take up to 20 people in one trip so it is a fun way to relax with the family or as a group of friends. We however operate only modern six-passenger airboats that are comfortable and designed to give you a personalized ride. Our airboats are run by powerful 700-horse power engines that allow them run on dry land too so you get to see more of the landscape than with other companies.
Landscape
Airboat tours in Orlando open you up to numerous landscape and terrain topographies. You will get to see the diversity of the landscapes and how each region supports the species of animals and wild life in that habitat as well as why each animal is distributed over a landscape. Our experienced tour guides will take you through some of the most exclusive and undisturbed landscapes that there is to be seen in Florida. There are many natural trails, grasslands and there's a lot to learn from if you take the tour as a science class to teach students about nature.
Wildlife
This is arguably the main tourist attraction. An Airboat tour usually indulge many tourists in experiencing the lifestyle of several wild species. The Airboat tour allows you to see and study the behaviors of animals in their local habitat, the food chain and day-to-day activities. Although there is no certainty that you may get to see every sea life creature, trips taken in the morning are usually more amazing as most animals are active in the day. Similarly, most birds will be out hunting in the morning and it is always great to see the prize each bird takes home from the seas.
The tour will mostly cover birds, fishes, crocodiles and most especially alligators. If you are an avid birdwatcher, we can even help you prepare a special tour that will show you most of the bird species that Florida has to offer.
Hog Hunts
You can use airboat tours in Orlando to go for a boar hunt. Boar hunts using an airboat is one of the coolest adventures that an adrenaline lover could have in Florida. The hunts are exhilarating as you glide through the glades and woods of Florida with highly skilled hunting dogs that will help you catch the scent of fresh hogs. The hunt could even involve tracking hogs on foot using advanced GPS systems. We will provide you with the weapons used to harvest the hogs and you get to take home amazing meat. There are no trophy fees involves so you are set for one of the most popular hunting adventures in Orlando.
Getting ready for your airboat ride in Orlando
When coming on your Airboat ride in Orlando, be sure to bring a camera, some sunscreen, hat and sun shades to protect you from the sunny weather most times of the year and ensure that the best of the trip is captured in memories that can be relived repeatedly. Items such as jewelries and high-maintenance wears should be left behind to ensure that they stay clean while the airboat tour goes on.
You can have up to a 90-minute airboat tour in Orlando with our Master Captain who is a native Floridian with years of experience navigating some of the most stunning and natural sceneries available in Florida. Our airboat tours can be done both at night and in the day and we also offer all-year round service no matter when you schedule your holiday to.
Finally, you can be rest assured that the airboat trip is safe and secured; As you board the boat, you are given a lifejacket and the trip also proceeds under the command of experienced captains. Coast guards and divers are also in proximity. So, if you are going to take a break from work or go on an adventure with friends and family, there's no better way than an airboat tour in Orlando – Its natural and affordable and trumps the everyday artificial theme setting as you are exposed to real animals and nature.
Call Switchgrass Outfitters today on 321-900-2494 to make a reservation today for up to six people in a group. We offer hog hunts, birdwatching tours, Florida gator hunts