Don't ever visit Florida without planning an airboat Tours in Orlando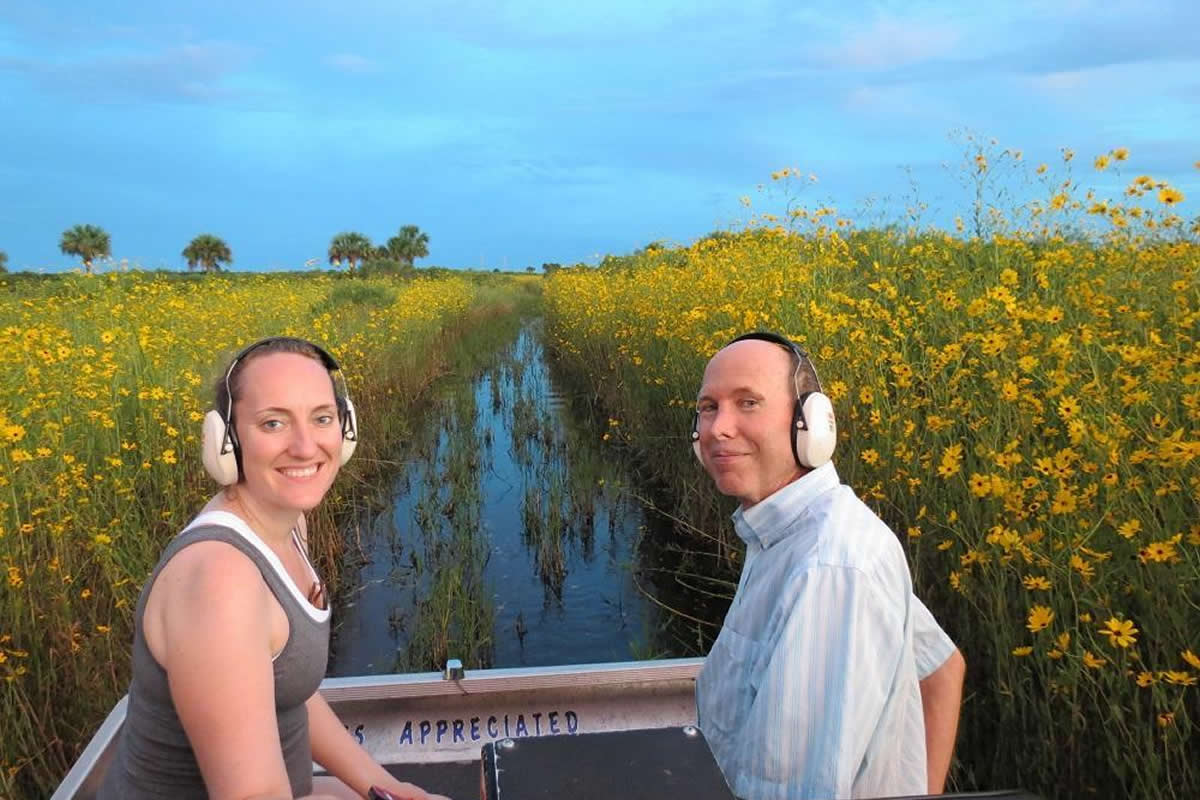 We offer beautiful day tours from our strategic location—tours that guest and people of all ages will love. We can take you through and deep into the protected marshes, swamps and rivers that form the Everglades of Central Florida.
Why choose airboat tours in Orlando?
When you visit Central Florida during the holidays or anytime you feel like, there is a reason you should consider taking airboat tours in Orlando. You may have watched a lot of animals on Animal Planet or on NatGeo Wild, and you so much cherish the sight of those beautiful creatures. But do you know you can actually get to meet and see some of those wonderful creatures of nature when you ride on the back of our airboat tours in Orlando? That's right, you could.
Once aboard, you will be able to get an in-depth look at the king of the Everglades--the gator--gliding through the waters of the Everglades. Then there is the bald eagle and a number of other species of eagles in their countless numbers. You will also come face-to-face with other birds' species, different animals, trees and plants of all types, lying beautifully across the wetlands.
There is nothing more natural and authentic than seeing the beauty of Mother Nature on the back of airboat tours in Orlando. Once Switch Grass Outfitters takes you on a ride on airboat tours in Orlando, you will not be seeing houses or people, but the very best of nature and a feel of what it takes to be in the middle of nowhere. Rush over now and book your airboat tours today or simply call us at 321-900-2494.
What comes next after your airboat tour in Orlando?
Well, do not think once you are through with your airboat tour in Orlando, the fun is over. In fact, you're just beginning. After the tour, the next thing that comes is an exploration of our amazing and thrilling Wildlife Park. There is where you will be given the opportunity of a lifetime to not only watch but also touch and feed some of the best native-land animals that call Florida home. This will also include different species of wild tropical birds.
We operate a one-of-a-kind park. During your exploration, you will come across Zebras, water buffalo, Wazuki, deer, goats, monkeys, zedonk, emu, wild boar, and the alligator, etc.
You will also be opportune to take a photo with some of these wonderful creatures as well as see some animal show/demonstration taking place there in the heart of our nature's park.
Why Choose Switch Grass Outfitters for your airboat tours in Orlando?
At Switch Grass Outfitters, we are equipped with best of US coast guard permitted and certified airboats. We put the safety of our visitors first and last. So you are guaranteed 24 hours safety and secured tour experience. Our airboats are manned by experience, weather observant, insured, bonded and highly disciplined captain who knows the Everglades like the back of their hands.
At Switch Grass Outfitters, be prepared to receive the experience you will never forget in your lifetime. Call together or send an email to us for booking and tour reservations.