5 most amazing facts that surprise our visitors during airboat rides in Orlando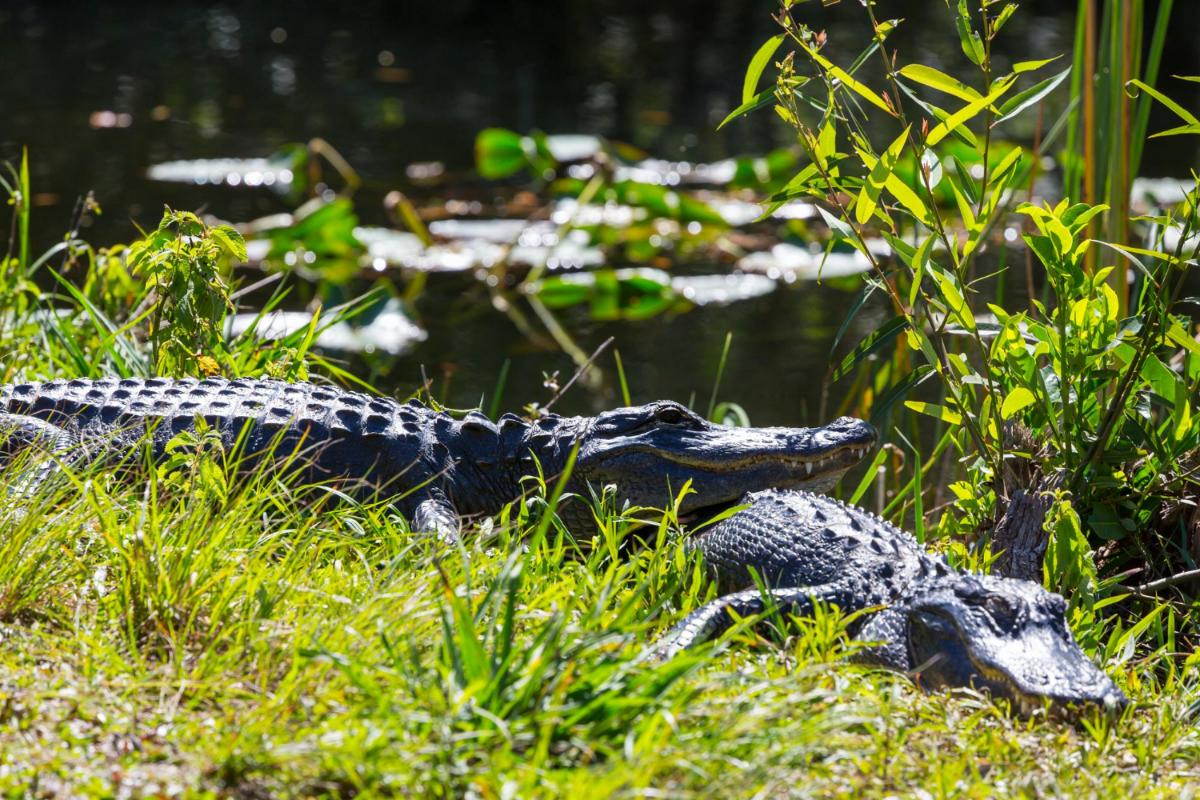 Most of the people that patronize our airboat rides in Orlando come from different parts of the world. They are always thrilled by the beauty of Florida's Everglades and the Wildlife. There are many things to see in the Everglades and the wildlife of Florida. Our airboat captains try their possible best to answer some of the questions put forward to them by our visitors, telling them everything they know. Most times, the sighting of alligators steals the show, and they don't get to share all they know.
But here are 5 facts about Florida's airboat rides in Orlando that keep fascinating our visitors. Supposing you weren't told everything, these are facts that will forever keep you awed about our airboat rides in Orlando.
Fact #1 - Florida's Everglades is the ONLY place on earth where alligators and crocodiles live together.
Here at Wild Florida, the American alligator is the animal that always steals the show. But if you think they are the only ones living in the swamp…you will have to think again. Although alligators are known to only live in fresh water, their immediate cousins, crocodiles live in fresh and salt water. This brings us to the unique natural layout of Florida's Everglades, a place where the fresh water meets with the salt waters coming from the Gulf of Mexico. This makes it possible for both creatures to co-exist side by side, even though the most likely place to find them mingling together is in the Southern part of Florida's water.
Fact #2 - Among the lower 48 states, Florida has the largest population of bald eagles
Yeah, that's a fact and one that may amuse you. Florida is home to over 1000 breeding bald eagles some of which you will likely come across during your airboat rides in Orlando. It is highly thrilling to see endangered species basking in the glory of its natural habitat. Talking about the bald eagle, you will see at point-blank range, the creature that represents the national symbol of the United States. Our experienced and professional airboat ride captains would spot and point them out for you with ease.
Fact #3 - Alligators do not hunt or chase humans
How does that sound? Yea, most of our visitors find it hard to believe when will tell that the king of the Everglades doesn't have time for humans. Gators are known fish eaters. They also feast on muskrat, or deer (when the opportunities present itself) and some other Gators (especially when dead). But humans—no. They are even more afraid of humans than you can imagine. Your airboat captain will ask you to keep quiet during your airboat rides in Orlando because, once they see you, they will quickly swim away in fear.
Fact #4 - As famous as the Everglades, it is a slow-moving river
When we tell our visitors that the Everglade is a river, they don't believe it because it is described as a swamp or forested wetland. The name "Everglades" is derived from the "river of glass" because of its fresh water because its freshwater flows gently through blades of sawgrass and across the lowlands. Over 80 endangered species called this place home.
Fact #5 - The beef industry in Florida ranks 12th in the nation
Good sunshine yearly and access to healthy, green grass provides an excellent environment for the beef industry to flourish. Driving through Florida will enable you to see lots of cattle cooling off in the swamp, and during the summer, you will find a lot of them during your airboat rides in Orlando.
We are always ready
At Switch Grass Outfitters, we are committed to giving you a memorable vacation tour of wild Florid and the Everglades. We are always on hand to help you any time of the year. Call us and let's plan your visit and make it a lifetime experience gliding through the Everglades on the back of our airboat rides in Orlando.