How to know you're getting the most out of your airboat rides in Orlando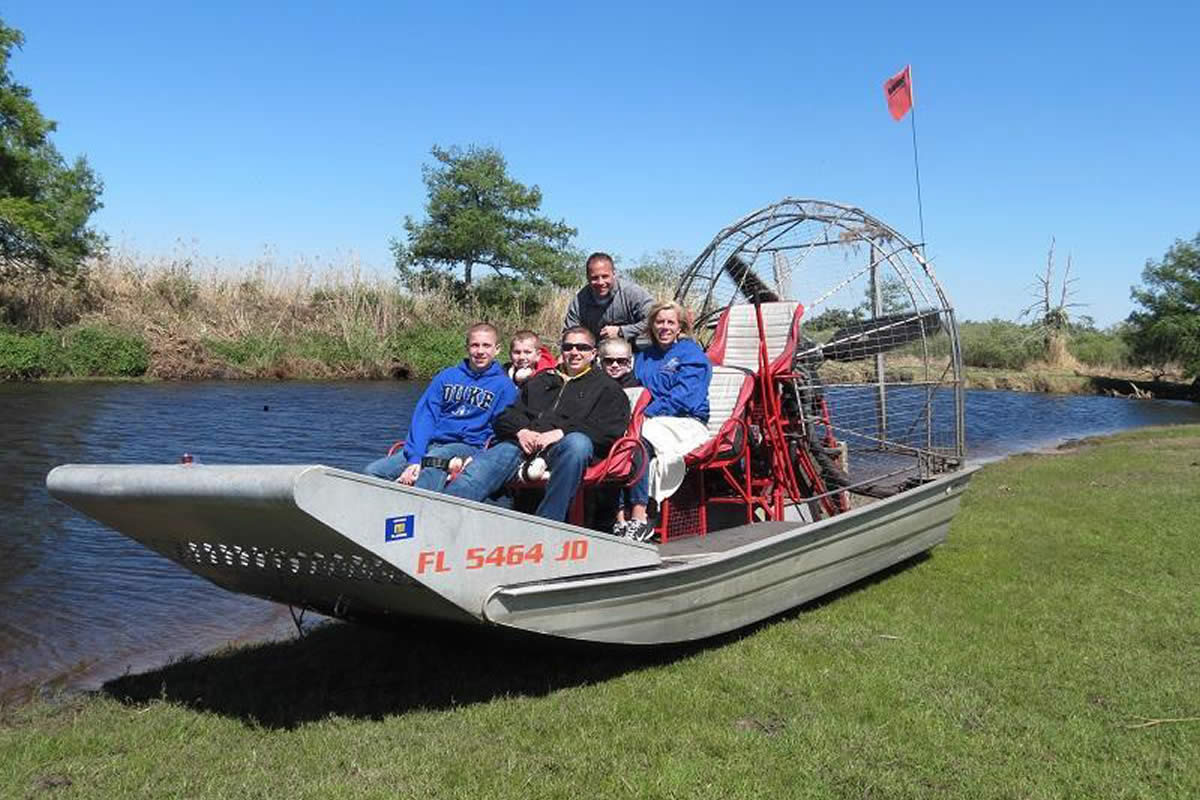 In Florida, there are a lot of activities and places to go to for recreational purposes. From visiting beaches, theme parks to the other fun places in Florida, you may find it hard to find something to enjoy and get value for your money. Getting value in this instance means somewhere you can go with your family and get everybody engaged in something enjoyable. Going on an airboat tour in Orlando and eventually, airboat rides in Orlando are one of those activities that can give you the most value at an affordable price. But then, how do you know that you are getting the most out of your airboat rides in Orlando.
1. Check the captain for your airboat tour in Orlando
For everything you pay, you need to know who exactly you are paying, their experience in the industry and track record. Check social media and Google for reviews of the company offering the airboat rides in Orlando. Check the company's website for posts or photos submitted by the captains and check the captain profiles so you can have an idea of those who will take you on your airboat tours in Orlando.
2. Check the price of other airboat rides in Orlando
Once you have checked the internet and review websites for reviews of different airboat companies, check out their prices and see just what they offer. For instance, at Switch Grass Outfitters with your airboat ride in Orlando ticket, you can also enjoy the wildlife and gator park where you can interact with different species of animals.
3. Check your schedule to see if your airboat tour fits in.
When going on vacations, deciding what activities to engage in can be difficult. To make this easier, you need to consider how long you will be staying in Orlando and see just how much time you can spare to go on an airboat ride in Orlando. This way, you will be able to fit other activities into your schedule and enjoy the other fun places in Orlando. This will also help you know if your scheduled airboat ride in Orlando will go as planned or you need to reschedule or cancel.
4. Check out where the airboat rides are.
You need to know what the location of the airboat tours and airboat rides in Orlando look like. This will prepare you for the things to expect when you get on the airboat ride. This way, when you get there, you will know if you are getting what was promised or less. You cannot afford to throw away money, and for this, you want to make sure you get value for every dime spent.
With this information, we expect that you will know just what you will be getting on your next airboat ride in Orlando. For the best experience, contact The Switch Grass Outfitters to book a tour. Call 321 900 2494.