Reasons why kids love Airboat Rides in Orlando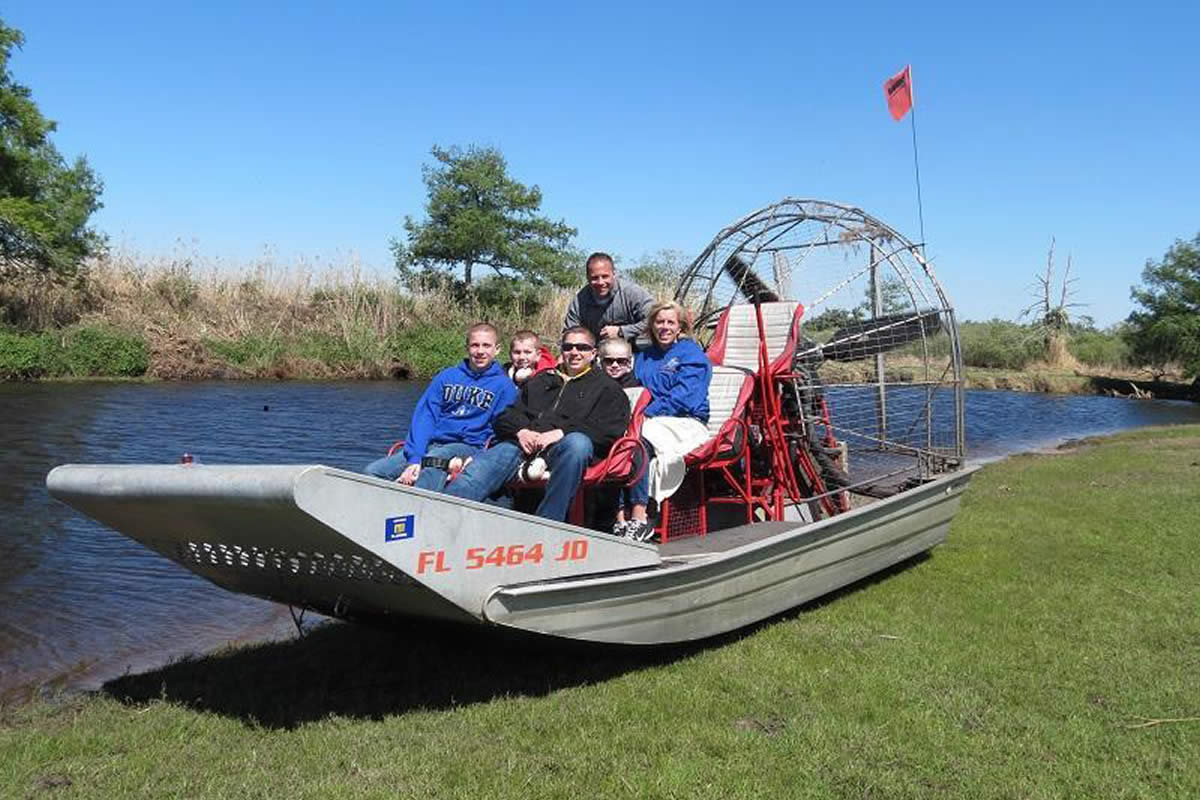 Introduction
It is becoming more difficult for parents to find things worth doing that would leave a lasting memory with their kids as they grow older. The task is especially tedious when you have kids that are of different ages. Finding things that would entertain them is almost impossible. But hey; there is one thing that drives them crazy—adventure!
The best adventure your kids, like others, have always wanted to have is a visit to Wild Florida. They love it because it affords them the opportunity to see different species of wildlife, and it's typical that animal sighting has been one of the major events that "wow" kids. Below are the different types of adventure your kids would love according to their age range while taking airboat rides in Orlando.
1. Kids from age 3 to 6—discovering something new
Kids at this age in life are discovering new things as they grow as they grow as well as learning how to make sense of what they are seeing in Mother Nature. When taking airboat rides in Orlando, your little warriors can learn new things about the world in a stimulating and engaging way. They will see live most of what they have seen only on TV and storybooks. Things like birds, fish, cattle, and most engagingly, alligators, are some of the wild's gift your kids won't stop talking about for a very long time.
2. Kids from age 7 to 10—wanting something that's better than video games
At this age, it is increasingly difficult to please your kids, since they now have a clear of what they want and what they don't want. Shyness to make their feelings known to you isn't quite there like before. It might even take a video game or tablet to satisfy them. But it is more comfortable in convincing them about seeing the Everglades while taking airboat rides in Orlando. Thanks to the new spirit in them, they will quickly jump at the thought of riding against the winds as their airboat zip across the water. They will love the action pack moments of seeing wildlife up close. Nothing else thrills kids at this age bracket more than airboat rides in Orlando.
3. Kids from age 11 to 15—looking for something peculiar as half grown-ups
Here you have the most challenging age group. They are called teenagers. They are the age group that feels they know it all, and it would take something extraordinary to bring a smile from their face. But there is something they love doing: that is showing friends and family members pictures and videos from their adventures. Now, what other adventure can be more thrilling than going on the back of airboat rides in Orlando? With so much beauty and fantastic experience available in the Everglades, there is a lot for your teens to keep as a memorial for the outdoors.
Decision time with Switch Grass Outfitters
Now you know what is good for your kids and you have seen why they all love the Everglades so much. So don't hesitate any more. Contact us at Switch Grass Outfitters and get some ticket now and book for airboat rides in Orlando.