What you should not wear during Airboat rides in Orlando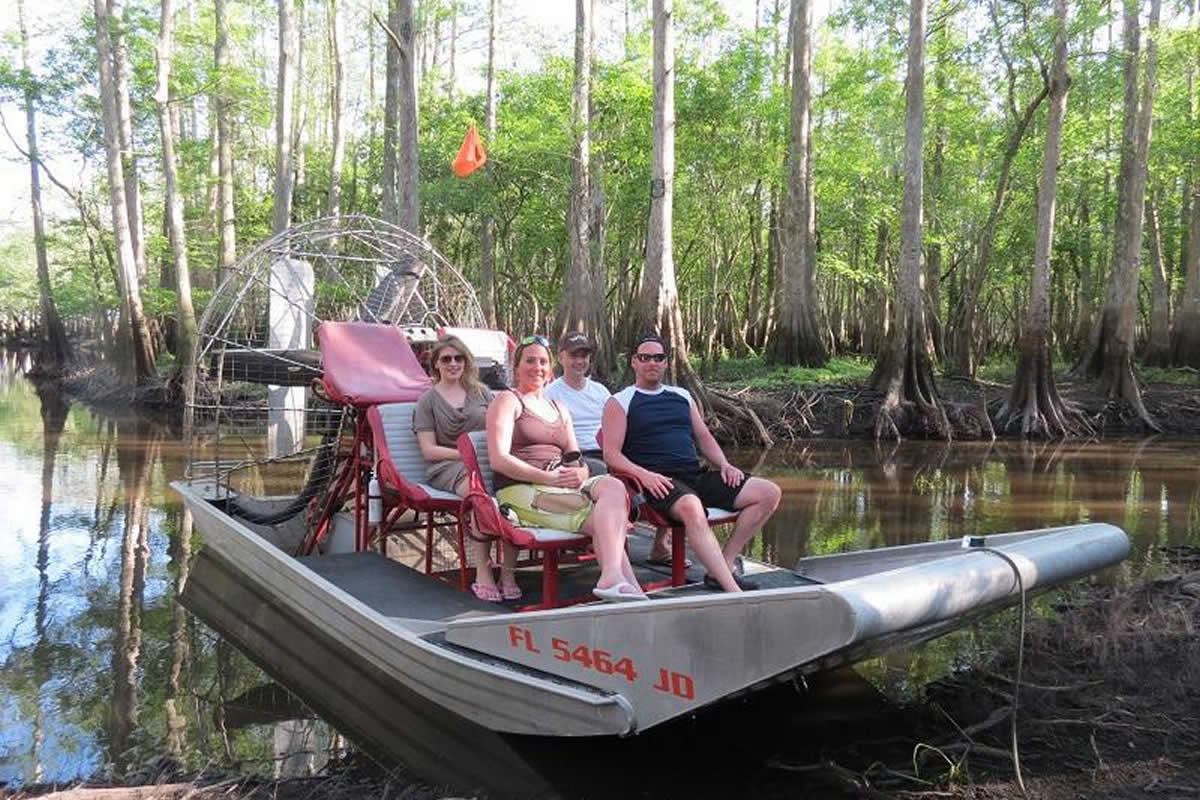 There is this thought that a lot of people have about Florida regarding the seasons because of its location. But this cannot be more wrong because Florida, like any other place, goes through the seasons albeit uniquely. This should however not discourage you from going on an airboat tour in Orlando. In this article, we will be looking at what it is like during the four seasons in Orlando, Florida as well as the things you should wear and wear during Airboat tours in Orlando.
1. Spring
Spring comes with quite a high temperature that goes as high as the 80s, and this is why most people wear scanty clothing during this season. People are seen to wear shorts, tank tops, and generally sleeveless clothes. During your airboat rides in Orlando, the wind can be so much that you would feel a little bit chilly. So when going on your airboat rides in Orlando, you can wear a top with shirt sleeves and have a light jacket in hand in case the winds make you feel cold. It would be easier to take off your jacket or put it on depending on the level of the winds.
2. Summer
From mid-May, summer is usually quite hot in Florida, and the heat only reduces when there is a breeze or thunderstorm. Virtually everybody will be wearing light clothes, shorts, and sleeveless tops. The weather is usually unpredictable so we advise that you wear sneakers so you can have dry feet and carry along with you a rain jacket in case there is a thunderstorm during your airboat rides in Orlando.
3. Fall
The temperatures start falling during this season, and it becomes more difficult to choose what to wear. Going for a shirt with short sleeves with a jacket or wearing a shirt with long sleeves with jeans can be a great idea during this period. This is to make sure you don't feel too cold or too hot whenever you are on your airboat ride in Orlando.
4. Winter
Of course, everyone believes winter is a December thing but in Orlando, Florida, winter does not reach its peak until January, and it goes into the first week of February. Taking in a lot of sunlight during your airboat rides in Orlando may keep you warm but the winds will be cold, and you sure will feel the chill right in your marrows. So, we advise that you wear long-sleeved shirts, a scarf, and even a jacket to keep you nice and warm through your airboat ride in Orlando.
We hope that these tips will guide you in choosing your clothes if you find yourself in Orlando or have to go on an airboat ride in Orlando. For the best airboat rides in Orlando, the Switch Grass Outfitters can provide you with a never-to-be-forgotten experience. You can call 321 900 2494 to get more information on your airboat rides in Orlando.