Expert Guide For Your First Airboat Ride in Orlando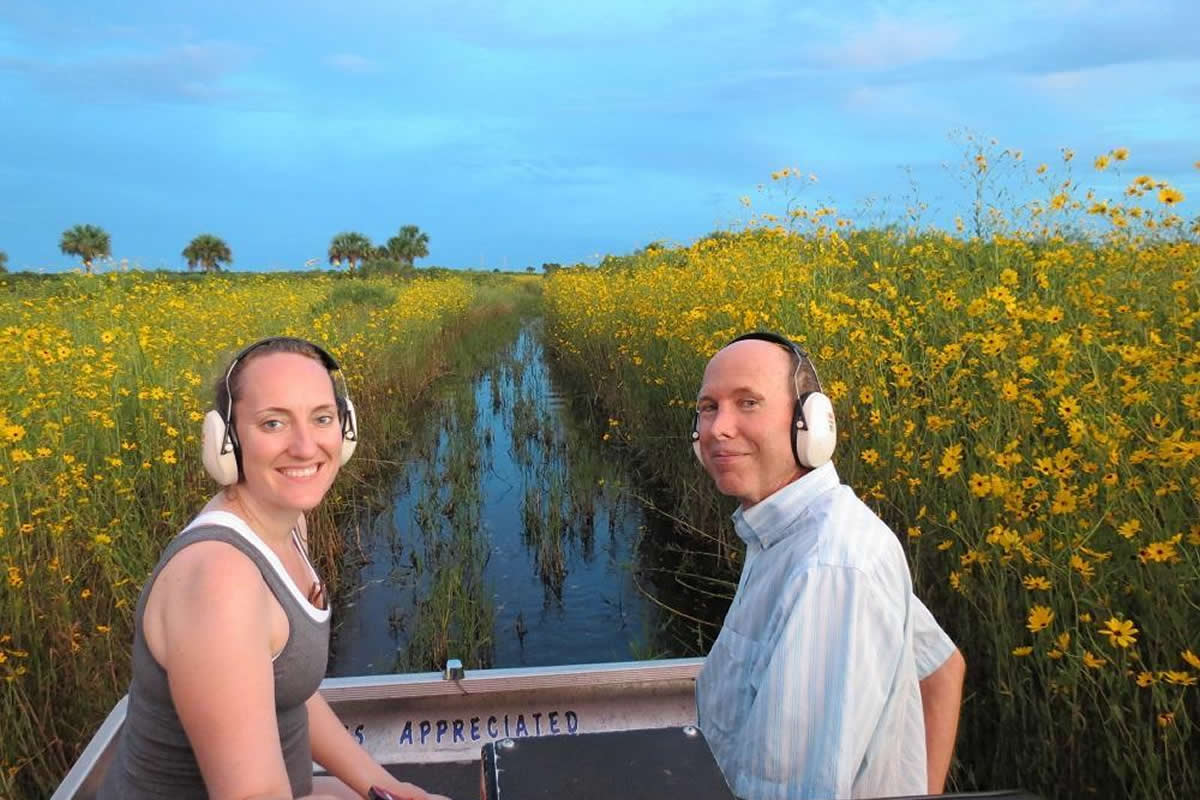 If you're thinking you might need a vacation, then maybe you should book one now! Roll up your sleeves, get on trip advisor and put your family on the next available flight to Orlando! You don't want to miss another opportunity of refreshing body and mind by overworking and saying "we'll plan a vacation later or next time"
There are a lot of fun things to do in Orlando such as: Disney, Universal, and the typical theme park cookie cutter experience, but no fun thing brings you as close to nature as an airboat ride in Orlando will. It doesn't matter whether you are a local or a tourist, we recommend that throw yourself and your family into the next airboat ride available. We can promise that it's an experience that you will never forget.
This guide provides information on all the basics you'll need to know before going for an airboat ride in Orlando.
When's the Best Time To Have an Airboat Ride?
Orlando is such an exciting city that will keep you busy as soon as you arrive, irrespective of your time of visit. However, if you want to have the best time, then you should be visiting between December and April, when the average temperature will be ranging between 65°F to about 75°F. This is the best time to enjoy low humidity, and of course, that spells more comfort during your airboat ride.
Apart from convenience, this is the time of the year when local wildlife gets most active, hence you and your kids will stand a better chance of seeing some of the animals you're already clamoring to see.
What Should I Wear?
Generally, we would advise that you consider your comfort first when picking what you want to wear for your airboat ride. However, there are other factors that you should look at too. You may encounter mosquitoes and other small critters, hence the need for clothing that protect and cover your body well. Long sleeved shirts and long pants are ideal for protecting you from these elements. However, if you don't fear insect attacks, then feel free to wear anything that's comfortable. It will be a windy ride remember, so dresses may not be ideal for the ladies.
What Should I Bring?
If you are taking an airboat ride in Orlando for the first time, then there's certainly a lot of things for you to learn and remember. It wouldn't be a bad idea to bring your smart phone to capture some amazing footage or a GoPro for the video enthusiast in you.
Safety materials are also highly advised. Apart from the clothing we talked about above, you should go with some earplugs to reduce the effect of the loud sound in your ears.
An airboat ride in Orlando is one of the most unique experiences you can have in Florida, and we know you're going to love it! We hope the tips from this guide will help you make the best of your experience on your tour. Contact us for any other questions you may have.