Finding the best airboat tours in Orlando: Do's and Don'ts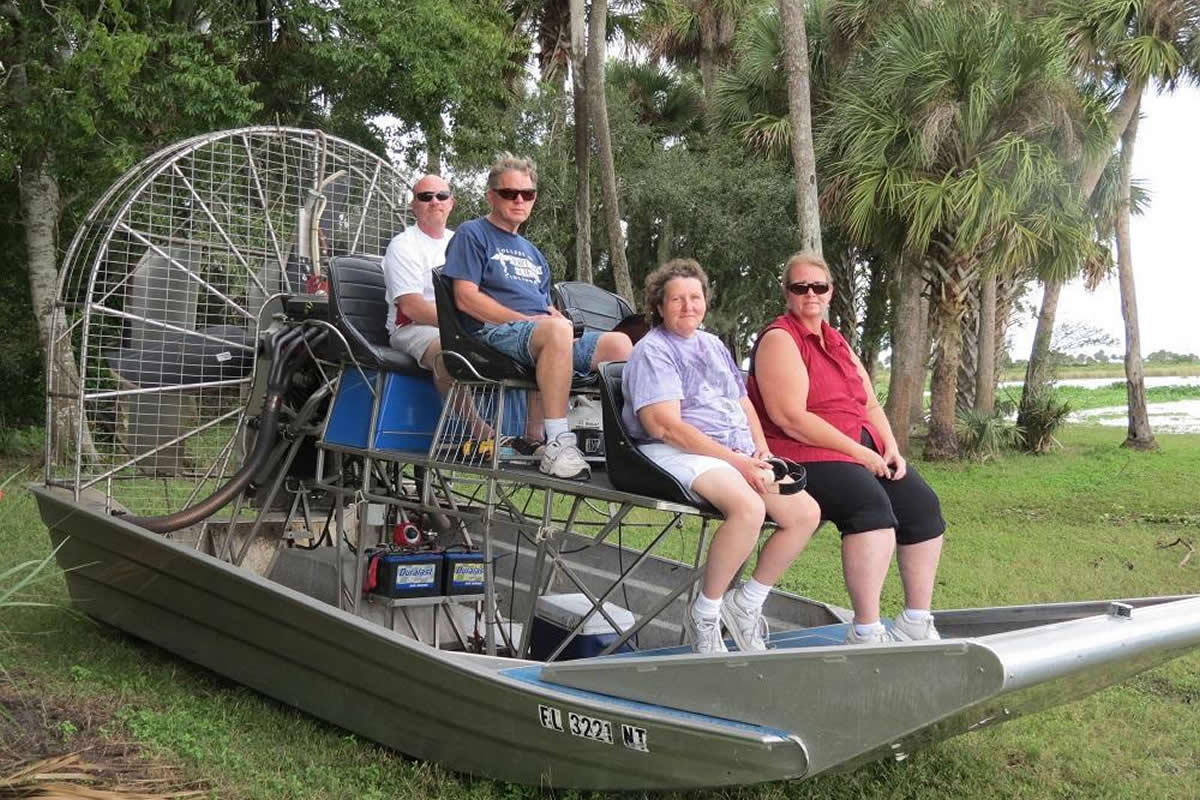 Whether you're looking to explore the rich plant species growing in wild Florida or to observe the rare cohabitation of crocodiles and alligators, planning an airboat tour should be your next line of action. Tourists often make mistakes while choosing the airboat companies. This guide will highlight the things to do and not to do during the process of finding the best company for your airboat tour.
Look at the reviews
Reviews are often a great way to confirm a company's reputation. A company with excellent reviews and observations mean the customers reaped total satisfaction and fun from the airboat tour.
Never forget to look out for discount
It's common for visitors coming to Florida to explore the Everglades to search for 'airboat tours in Orlando', and settle for the companies they find reputable. From time to time, these ecotourism companies offer significant price slashes to help visitors cut cost and still enjoy the benefits of observing some wildlife in their natural habitat. These discounts are often announced on their social media pages and websites. Some even offer coupon codes through some review sites. Look out for discounts, they can help you save money.
Compare the packages
The fact that no two airboat companies will leave you with the same experience reflects from their packages. After deciding the wildlife to see and when, it's advisable to compare the packages. Will your airboat tour be in the day? Will there be a rest room on the airboat? How about spaces for light refreshments too?
Look for accessibility
Going on an airboat tour in a group can be really exciting. Chances are you won't see all the unique species of wildlife you're looking for if it's just you on the airboat. Though the captains are trained to help you spot the wildlife, having a second eye or perhaps other second eyes, will definitely make the airboat tour more fun. Some airboats may not be easy to climb on especially when there are people with special needs in your group. Hence, there's need to opt for a ride that'll be accessed easily and will be accommodating for everyone in your group.
Don't ignore the ride length
Tour duration varies among airboat companies, and companies usually offer options of shorter or longer rides. There might be need to navigate through some canals and lakes on an airboat tour, so it's important to know when the time starts counting. No one would like to spend 20 minutes of the tour duration going through some swamp.
Read the company's policies
Tourists often sidestep this process and the consequences can be dire if you're not aware of some policies before the airboat tour. Despite being called the sunshine state, it's not guaranteed that the weather will be warm throughout. In fact, you can set out on your tour with a bright sky above and torrential rain comes pouring the moment after. In such cases, you'll need to know the company's plans on rescheduling your tour if the weather conditions go out of hand.