6 practical tips to keep you safe during airboat rides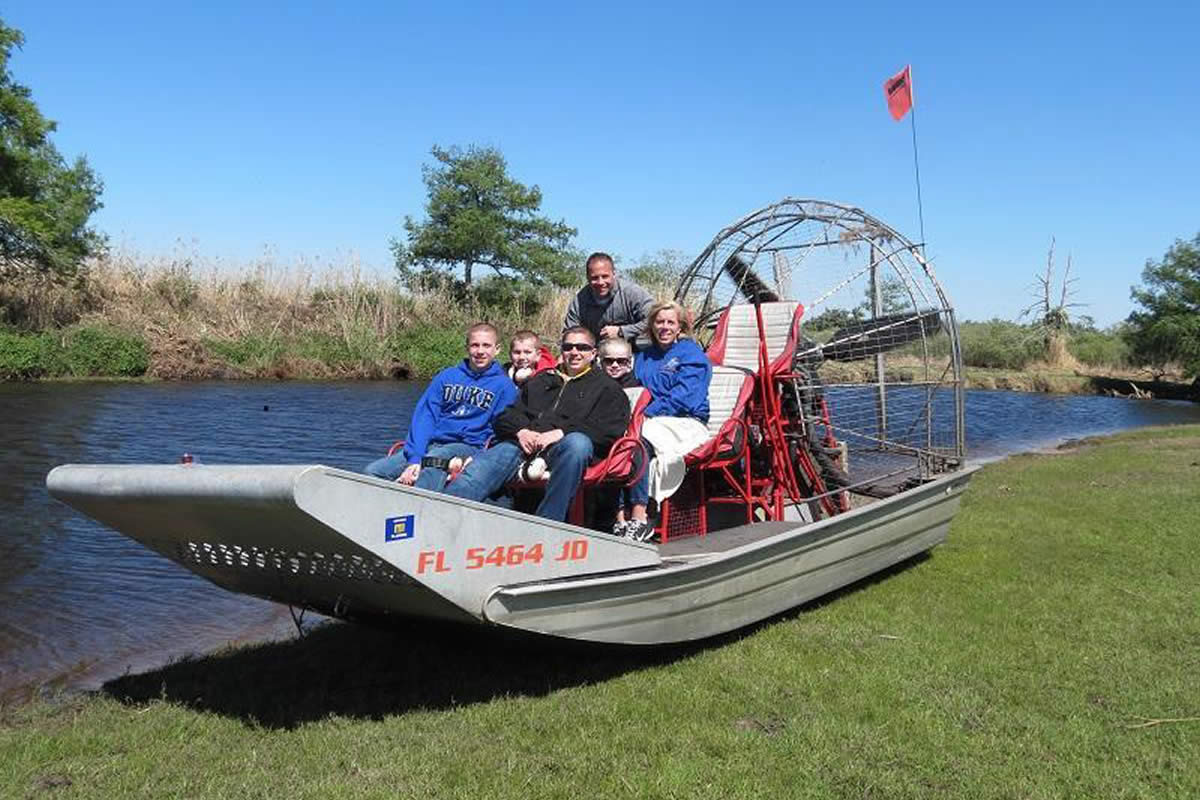 The Everglades is a rich ecotourism destination boasting beautiful plant species and animals too. Going through the lakes and swamps affords you a unique natural experience only Florida can provide, and there's no better way to see all these than through an airboat ride.
Sometimes, tourists anticipate the fun so much that they ignore important safety tips.
Whether you're visiting the Sunshine state for the first time or you're a local, these tips will help ensure your safety during the airboat ride.
Wear appropriate clothing
Staying comfortable throughout the ride is a matter of top safety concern. You don't want to attract mosquitoes and bugs to nest in your skin. So, you should go for light-colored clothing. Long sleeve shirts and trousers will keep the insects away. However, for those that are not bothered by bugs, t-shirts and shorts will be perfect. Before spraying some cologne on cloth, have it in mind that you'll only be attracting more insects, and also, the smell could repel some wildlife. You don't want to chase the species you're out to observe.
Protect your ears from the noise
Airboats generally have noisy engines, and the sound can hinder you from thoroughly enjoying the ride. Children, especially, might find this noise disturbing. Therefore, opting for earplugs to protect your ears from the noise should be ideal. Good airboat companies will provide you with noise protection anyway, so you're covered.
Protect yourself from the sun
Florida's general sunny weather means a lot of sunshine and warmth, and UV rays can be harmful to your skin. So during an airboat ride, be sure to have a wide-brimmed hat on to cover your face. Wear sunglasses if necessary, and apply a handful of sunblock on your skin for an extra layer of protection.
Stay hydrated
The last thing you want during your airboat ride is for you or a member of your group to get heat stroke or suffer from heat exhaustion. Apart from dressing appropriately with emphasis on light wears, it's important to stay hydrated. Pack enough bottles of water to serve everyone during the ride.
Do not feed the animals
While the animals may appear cute and friendly, they can become aggressive the next moment. It's a big no-no to attempt feeding any of them. Not only can they become aggressive, but they can also be scared away. Alligators, for example, are more afraid of humans than humans are of them. Coming so close can make them run out of your sight.
Pack a medical kit
Being in the wild puts you at the risk of bites and injuries. This is why you need to come with a kit containing the necessary items to take care of bites or injuries. Children can become very adventurous. It helps to keep an eye on them. The medical kit will help in case of an emergency. Though a good airboat ride will have necessary medical provisions onboard, it's not a bad practice to come along with yours too.