Two Rare Bird Species Sighted Near Orlando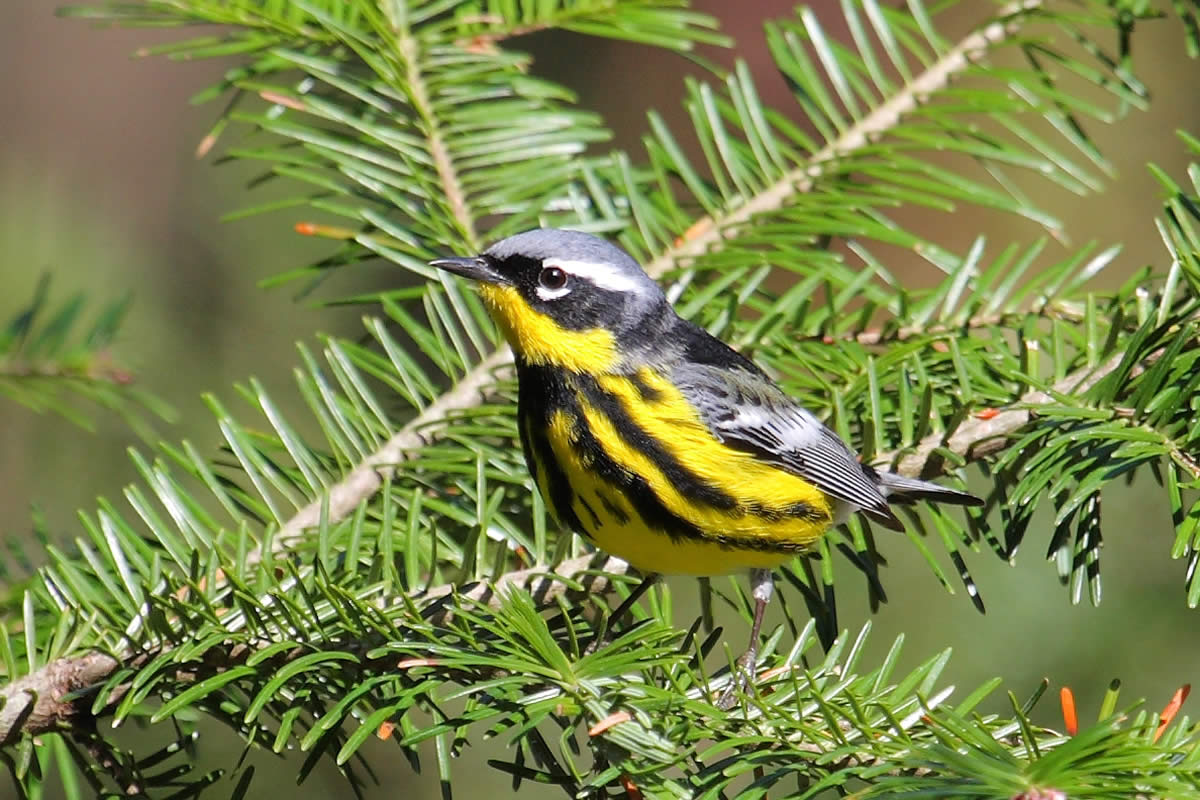 If you love to watch birds and are always looking to see an unusual species, then now is the perfect time to get out in nature on an airboat tour in Orlando. Visitors to the area recently spotted two species of birds that are seldom seen in the Central Florida area.
Scissor-tailed Kite
Debbie Lewis reported on March 14, 2019, that she saw a scissor-tailed kite flying above her head. These birds normally live in the tropics of Africa, and no one is sure exactly how it ended up near Orlando. These small grey and white birds have flaming red eyes. They are especially fun to watch because they often catch insects on the fly while bomb-diving rodents and other small prey. These birds usually live in colonies of up to 20 birds, so visitors will want to make sure to watch for other scissor-tailed kites to be in the Orlando area.
Magnolia Warbler
On the same day, Douglas Johnson reported seeing a Magnolia Warbler near Orlando Wetlands Park. These small songbirds are beautiful because of their bright yellow breast and long brown tailfeathers. While it is not known if Douglas saw a male or a female, males of this species almost look comical because they have a black mask. When you go on an airboat tour in Orlando, you will want to watch for these birds under large leaves because they eat insects hiding there. They often breed in evergreen trees, so you will also want to watch for their nests in these trees. Although it is very uncommon for this bird to be as far south as Orlando, they are a popular species across most of the upper United States, including throughout New England.
Florida Grasshopper Sparrow
One of the most unusual birds that people may see during an Orlando airboat tour is the Florida grasshopper sparrow. These small birds only live in Central Florida, and they are critically endangered. These birds prefer the dry prairie located south of Orlando, but they can sometimes be seen throughout the region. The reason that these small birds are so endangered is that construction in that area keeps threatening their habitat. The Florida Fish and Wildlife Commission was very excited last year when they were able to hatch four of these birds in captivity after being able to rescue the eggs.
While there is no guarantee what species of birds you will see on your airboat tour, going with Switchgrass Outfitters & Airboat Tours ensures that you have a great experience. Your tour will be led by Captain Seth who has a real passion for Florida's birds and wildlife. He was born along the St. James River, and he grew up hunting and fishing on its shores. You will love his knowledge and his easy-going mannerism allowing you to relax and connect with Florida's wild side.