Four Types of Airboat Tours We Offer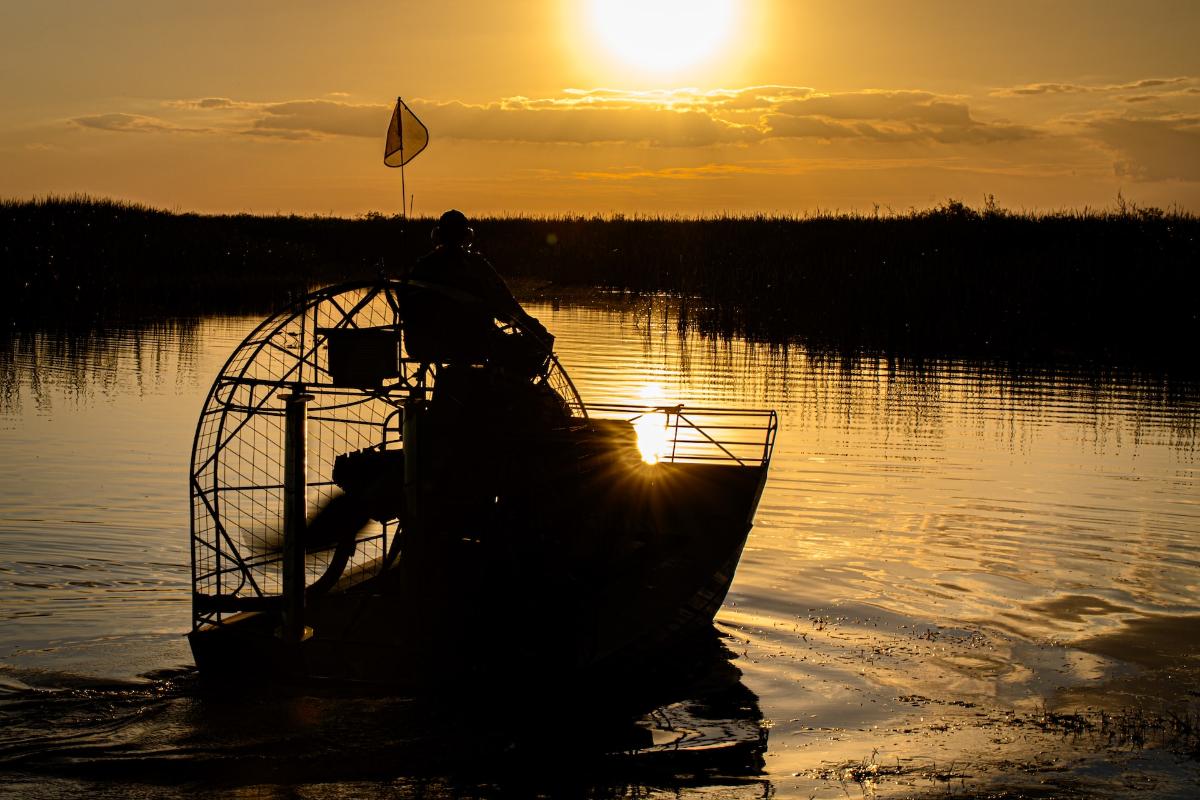 Are you looking to add excitement and thrill to your trip to Orlando? Do you enjoy spending time exploring new landscapes and spotting new wildlife? If you love to try new things and enjoy all life has to offer, you will love to book one of our airboat tours in Orlando. When you book with Switchgrass Outfitters, you will have access to some of the best tour guides in the area as you make your way through the unique landscape of the Florida swamps. We offer tours that meet the needs and wants of our tourists. There are four types of airboat tours to choose from when you book with us.
Daytime Tours
If you are looking to take a break from the heat of the beach or the crowds at the theme parks, you might want to spend your day aboard our airboat tours in Orlando. During the daytime tour, you can spot many animals that are native to the Florida swamp. From birds to gators to unique fish, there are many different animals to be seen.
Nighttime Tours
The night tours are some of the more unique adventures that you may go on while here in Orlando. This tour offers thrill seekers exactly what they are looking for, as it is quite an adventure to make your way through the dark and murky swamp waters. The swamp truly comes to life at night, and you'll be right there to enjoy it.
Birdwatching Tours
Do you spend your time birdwatching when you are in nature? Avid birdwatchers will love to be on board this tour so they can spot some of the most unique birds that live in the Florida swamp. From herons to spoonbills to ibis, the birds of the swamp are some of the most beautiful in the state. During this tour, our expert tour guides will take you to the hot spots where these birds reside. We strive to show you as many bird species as possible when you are aboard our tour.
Lunch or Dinner Tours
Are you looking to enhance your vacation with an airboat ride that offers a meal? If you want to have lunch or dinner on the water, you can book a tour with us during those times of the day. We will take you to the local hot spots so that you can enjoy a hearty meal like the Floridians do. Our meals typically consist of local cuisine, like gator, frog legs, and catfish. If you want to immerse yourself in the full swamp experience, this is the tour for you.
These are the four types of airboat tours that we offer at Switchgrass Outfitters and Airboat Tours. Our unique experience is a thrilling adventure that offers something for everyone in the family. From alligator spotting to bird watching, you can spend a day immersed in wildlife aboard our airboat tours in Orlando. Contact us to schedule your reservation today.