What You'll Experience on an Airboat Tour in Florida's Swamps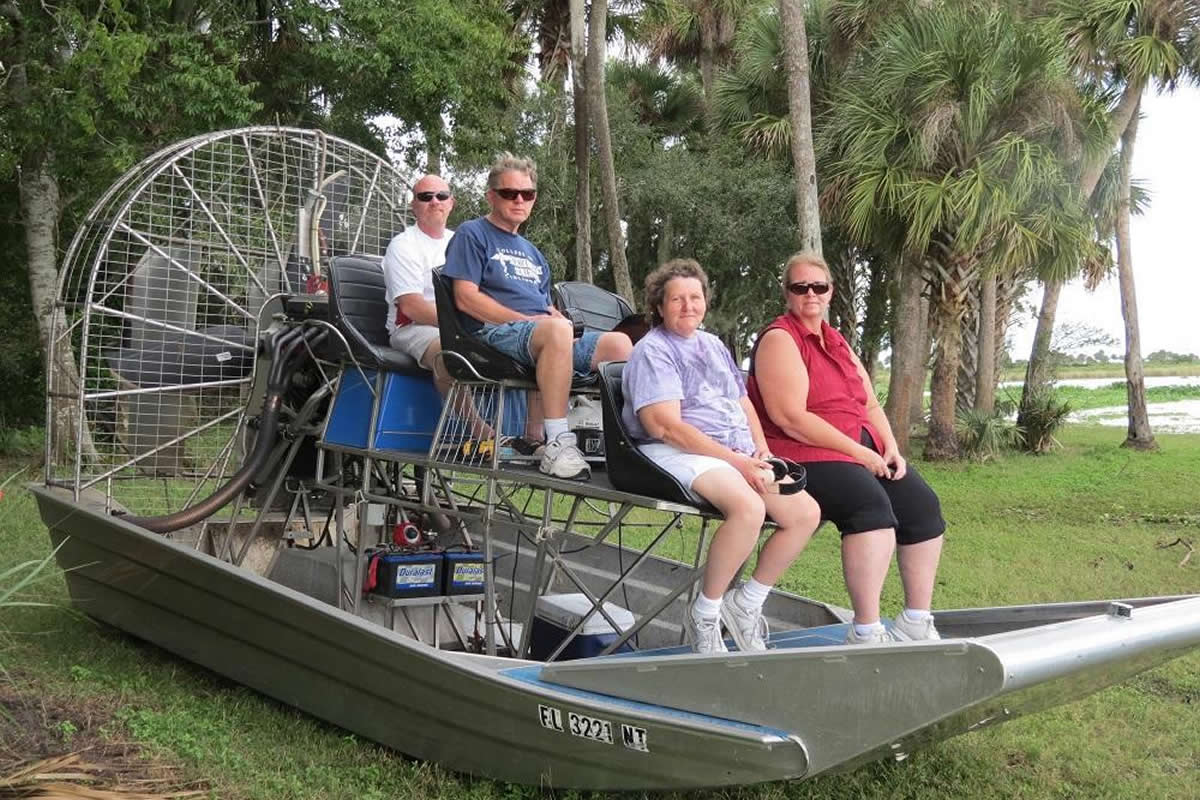 Are you looking for a unique and unforgettable experience when you vacation in Florida this year? Or are you a Florida resident looking to become more in touch with the natural beauty your state has to offer? Our airboat tours in Orlando are a great way to connect with the natural landscape while having an enjoyable and exciting adventure with loved ones and friends. Whether you are looking for an escape from reality or an education experience with swamp wildlife, you will be able to get everything and more on our tours. There are many things you'll experience on our airboat rides through Florida's unique and beautiful swamps.
Alligator Sightings
Our tour guides know the best spots to spy on alligators, which is one of the main goals of many our guests aboard our airboats. Once we spot an alligator, we spend some time in that area so that everyone on board can get a great look. Being up close and personal without worrying about the dangers of alligators is one of the most unique experiences you'll have when you ride with us.
Unique Bird Watching
Are you a bird watching enthusiast? The swamps in Florida are some of the best places to watch unique birds in their natural habitat. From the beautiful herons to wood storks to the unique roseate spoonbill, the swamps are home to many unique birds. Our tours will provide you with great views of these unique birds that won't be spotted from your back porch.
Mangrove Tours
The mangroves are unique habitats that are home to specific wildlife, like the Florida manatee. The mangroves are shallow intertidal waters that bring many animals into their safe refuge. While we are driving through this area, you will notice the roots of the trees that stick out of the water, which are the mangrove trees that give this area its name.
History and Science Lessons
Even though our tours are great for adventure-seekers, they also provide you with some educational background about the area, its wildlife, and its history. This is great for those who enjoy getting to know a little more about the area, which is one of the most unique habitats in Florida. Our tour guides are great at making educational content exciting and engaging for our guests. This makes our airboat tours in Orlando a popular option for the entire family, as it offers something for everyone.

These are just a few of the many things you'll experience when you book one of our unique airboat tours in Orlando this year. Make sure that you grab all your friends and family so that you can enjoy this unforgettable experience together. Contact us to book a reservation with our quality and experienced tour guides today.