Five Perks of Booking Airboat Rides in Orlando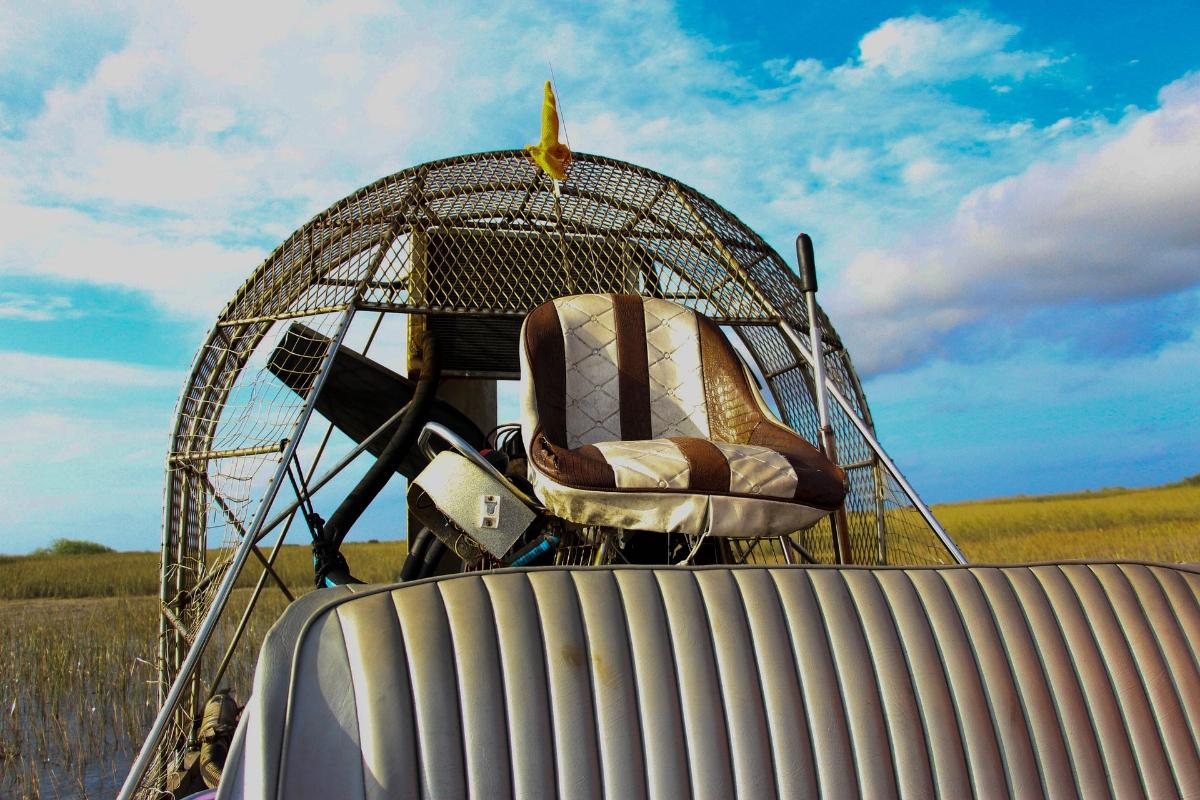 Are you interested in going on new adventures? Do you want to enjoy unique experiences with your family? Do you love spending time outdoors? When you book one of our airboat rides in Orlando, you will be able to combine all of these things so that you can enjoy time well-spent with your family. Whether you enjoy spotting new animals or you just like a thrilling adventure, you will surely find something you love aboard one of our exciting airboat rides. There are a few benefits of booking an airboat ride through the Everglades
Safe for Everyone
Many people don't know about the safety that an airboat tour brings to both the tourists and the animals. The smooth bottom of the boat soars through the water without harming any of the wildlife underneath by not using any motors or moving parts. Also, these rides are perfectly safe for passengers, as they offer stability that deters them from ever tipping over.
Unique Experience
A tour through the Everglades is a unique experience that offers scenic views of the unique landscape of the swamps. It provides the entire family with a break from the hustle and bustle of beach towns, theme parks, and other common attractions that are full of crowds in Orlando. Taking a break to enjoy the beautiful atmosphere and spot alluring and unique wildlife is a great idea to unwind and connect.
Something for Everyone
While you are aboard our airboats, you will quickly realize that there is truly something for everyone. The nature lover will enjoy spotting unique trees, the animal lover can see alligators, birds, and many reptiles, and the thrill seeker can just sit back and enjoy the ride. Our airboat rides in Orlando provide an entertaining way to spend any afternoon with the whole family.
Every Tour is Different
Many tours that are offered in the area are actually repeated time and time again. However, with us, you will get a unique adventure each time. Every airboat tour is different, which means that you will be able to see different animals, spot new wildlife, and enjoy a slightly new route each time. Our tour guides know how to add variety to each and every tour.
Affordability
Many attractions in Orlando can cost a pretty penny. However, our airboat rides provide quality entertainment at an affordable cost. When you reserve with us, you will be able to enjoy all the benefits of an enjoyable afternoon without having to break the budget on one outing. This will allow you the flexibility to plan other exciting activities on your vacation as well, as Orlando is an exciting city to explore.

These are just some of the benefits of going on one of our airboat rides in Orlando when you are visiting for your next family vacation. For those who need a break from the beaches and theme parks, this outing will provide you with an unforgettable journey though the unique waters of the Everglades. Contact us to book your reservation with us today.