Four Advantages of Choosing to Spend Your Day on an Airboat Ride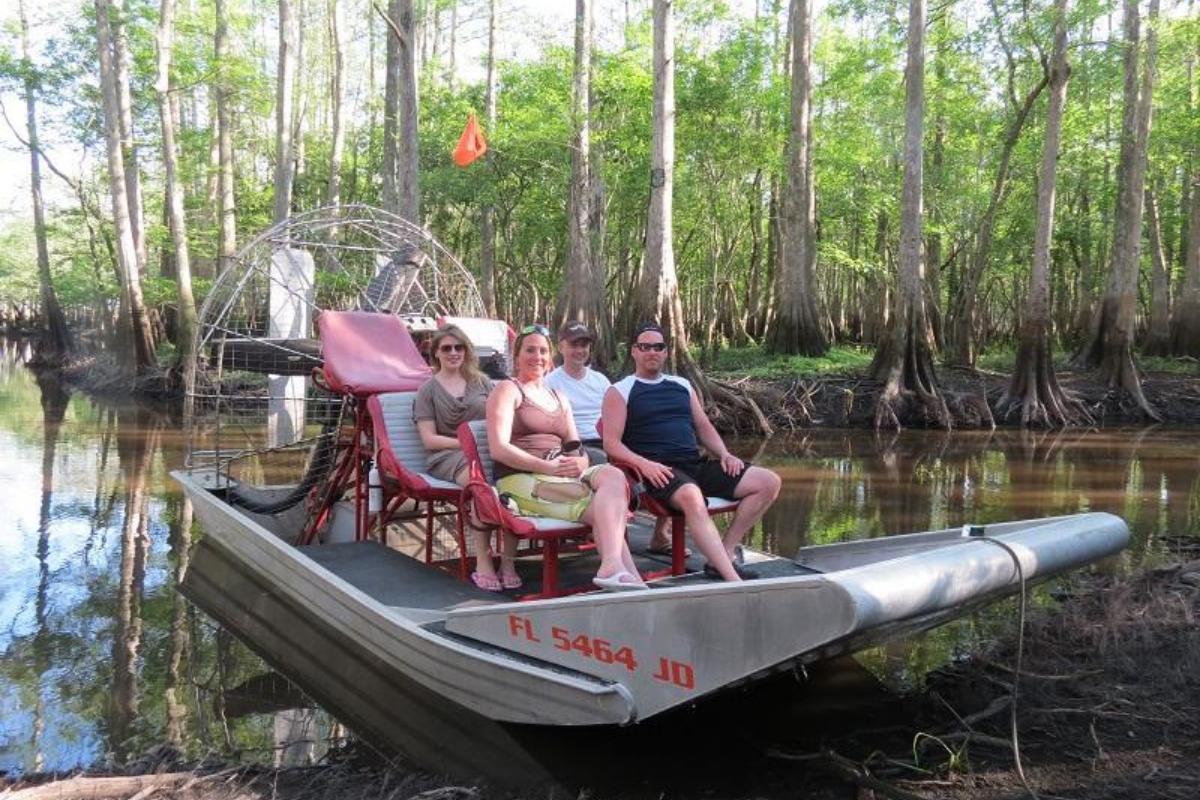 Are you looking for a unique adventure that the entire family will enjoy? Do you want to try something new on your next Orlando vacation? Trying something new can lead you to discover a brand new passion in your life, and our airboat rides in Orlando can be your next favorite adventure. Discover the magic of the Everglades and the beautiful wildlife that call this region home by hopping aboard our tours and enjoying the ride. There are many advantages to spending your afternoon aboard one of our airboat rides.
Safety is Our Top Concern
When you choose to ride with us, you can trust that you are in good hands. Our tour guides are knowledgeable of the area, which can provide you with exciting information about the animals you spot. Also, your safety is our number one concern when you choose to ride with us. We take great care of
Airboats Cause Fewer Disturbances to Nature
When many boats make their ways through the waterways in Florida, they are actually disturbing the natural habitat underneath the water. Although this is something that many people do not see or even realize, it can destroy habitats and disrupt the natural water currents. Many animals have been killed due to this issue. Our airboats are designed to safely make their way through the shallow waters in the swamp without disturbing the wildlife around us. Because of this, we are able to safely travel through the waters and provide you with an up close view of many animals without chasing them away.
Try Something New
Are you trying to get out of your comfort zone and finally try something new? Airboat rides in Orlando are the perfect thing to try when you are on your next Florida vacation. These tours are unique adventures that many people end up falling in love with. Many people are stunned at the unique vantage point that our tours offer them, and they are left with a great impression of the natural world. This is something that many people never knew existed until they step on board.
Discover Unique Wildlife
The unique wildlife offered in the Florida swamps are also something that many people will not have a chance to see unless they come on one of our tours. Because these animals prefer to live deep within the swamps, away from the roads and traffic, you will need to be on our tours to truly get the chance to see some incredible views and some unique animals, like the Florida gator.
These are just a few of the benefits of choosing to spend the afternoon on board one of our airboat rides in Orlando. If you are looking for a unique and enjoyable adventure through nature, trust Switchgrass Outfitters and Airboat Tours to host you. Contact us to schedule your reservation today.