How to Prepare for Your Exciting Airboat Tours in Orlando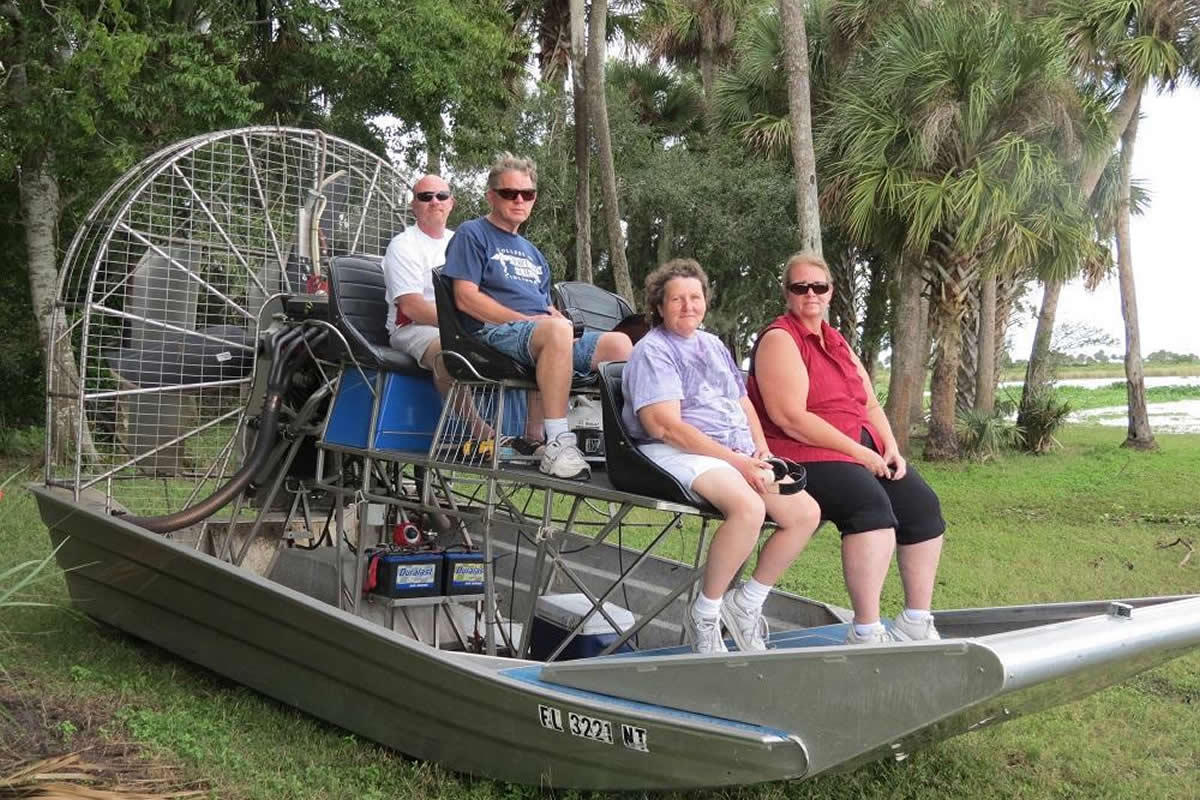 Are you looking for a new and exciting adventure on your next trip to Orlando? Do you want to keep the whole family happy with a unique journey through nature? To take a break from the hustle and bustle of theme parks and connect your family with the natural landscape offered in central Florida, you should consider our airboat tours in Orlando. Once you book with us, you will get excited about the unique experience ahead of you. These are a few things to do to prepare for our airboat tours.
Dress Appropriately
Before you get on the boat, take a look at the weather forecast for the day. Our boats operate in both sun and rain, so you want to be ready for the weather ahead. Many people will wear tank tops and shorts, but they should also pack a light jacket if the weather is looking chilly that day. Raincoats and rainboots are encouraged if the forecast predicts any rain.
Put Your Hair Up
When you are riding on our boats, you will experience wind and quick speeds. To make sure that your hair is safe and does not go in your face, it is recommended to put it up in a ponytail or secure it behind your head. This will help you to not miss anything once we start moving.
Pack Your Sunscreen
Some of our boats offer coverage from the sun, but it may still find its way through the open air on the sides. You may also opt for seating in the sun if you want. Many people may not even realize that they are being exposed to the sun because of the speed of the boats, but it is still important to pack your sunscreen for these trips. Many people will apply before they even step foot on the boat.
Bring Your Camera
Once you are onboard our tours, you will see some unforgettable sights, unique wildlife, and beautiful landscapes. To keep these memories forever, make sure you pack your camera. Take the time to charge your camera the night before your tour to ensure it holds battery for the entire journey.
Book Your Reservation
Many people book their reservations well in advance to ensure they do not miss out on this opportunity. However, you should still take the time to check on your reservation and make sure that everything is in order. Talk to your tour guide to understand any last minute arrangements that may need to be made.
These are a few things that you should do before you head out on your adventure through the swamps of the Everglades. When you are looking for an exciting journey to take with the entire family, consider our airboat tours in Orlando. Contact Switchgrass Outfitters and Airboat Tours to schedule your reservation with us today.