Things to Consider When Booking Airboat Rides in Florida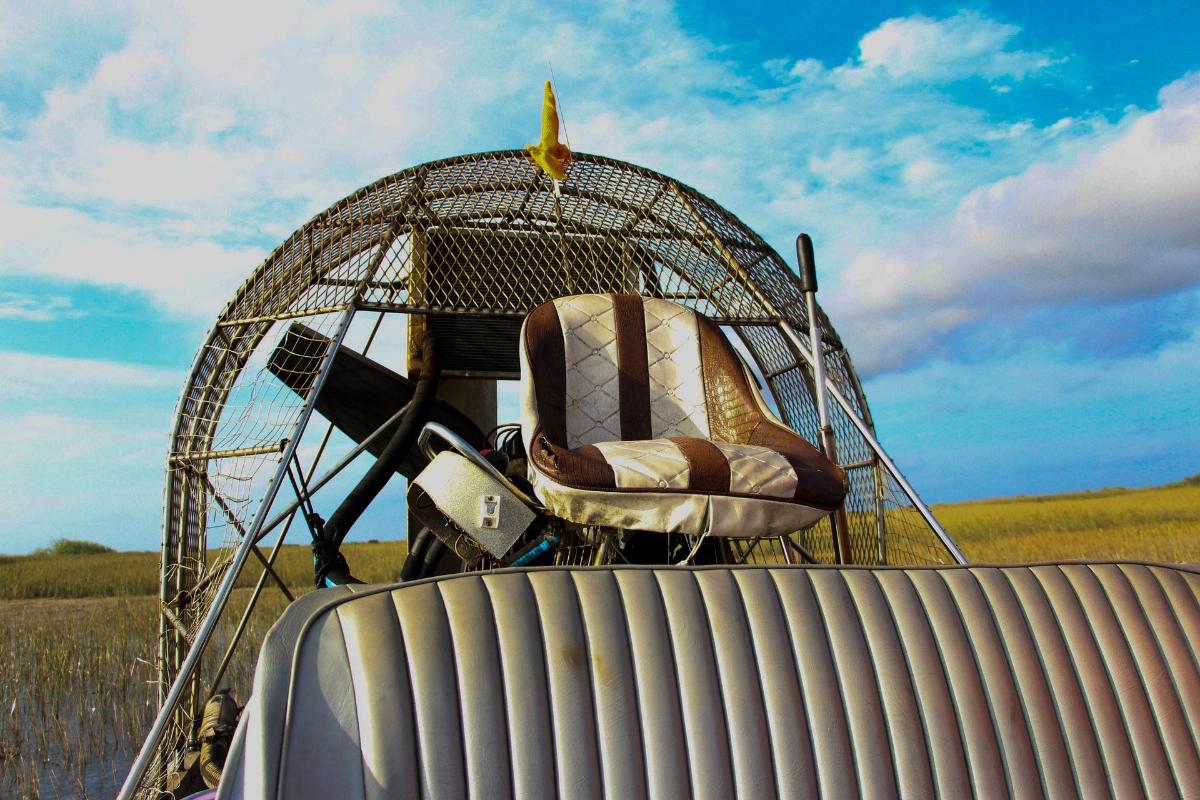 The goal when planning a vacation is usually to have as much fun as possible. Most people focus on finding new things to do that they haven't experienced before, whether they're in a new place or a place they fell in love with before. There are nearly 70,000 square miles of theme parks, beaches, shopping, and fun things to do in
Florida. It would be impossible to do every fun thing in the sunshine state in a single vacation. There are great things to do in Florida that even locals aren't aware of and have yet to experience.
Whether you're a first-time visitor to Florida, an avid Florida vacationer, or a lifelong resident, it's hard to imagine that you've really experienced the state if you've never taken an airboat ride. Our airboat experts offer these considerations when choosing the best airboat ride for visitors and residents alike.
There's rarely a wrong time to take an airboat ride.
The only time that we suggest avoiding it is when it is raining outside. However, when you should take an airboat ride depends on what you want to experience during the ride. For example, are there certain animals you would like to get closest to? Therefore, researching when the animals you hope to see are the most active is essential to know when to book a trip.
Luckily, the weather in Florida is a lot different than the weather in most of the United States. People living in Florida don't experience the four seasons as other places do. It feels like summer year-round, and during the winter months, it gets a bit cooler, but we usually don't experience the snow and freezing weather like other areas of the United States. It's also critical to think about your preferences regarding the temperature. Some people find Florida summers far too hot to be out in the sun and weather, while others prefer the heat and would rather stay inside during the colder days.
Airboat ride locations
Many people don't know that the Florida Everglades aren't just in Southern Florida but begin further north at the Kissimmee River near the Orlando area. The Florida Everglades are home to over 300 different species of wildlife and plants, and some are much harder to spot than others. So please remember that there is no possible way for you to see everything you want to see in just one of our airboat rides in Orlando.
Spend some time looking at the Florida fish and wildlife website if there are specific animals that you want to see on your airboat ride. That will make it easier to narrow down which companies to consider based on their location. For example, it's easy to find bald eagles in Central Florida rather than South Florida due to the number of lakes and forests that provide a comfortable living environment for the eagles to raise their eaglets. In addition, though gators are active through all of the months of the year in Florida, they only mate, nest, and hatch during the warmer months. Therefore, you're still likely to see them during the cooler months at the top of the water, soaking up the sun to keep warm.
Every airboat ride is different.
In Florida, there are lots of airboat ride companies available to choose from. Depending on the area. They are located, you're likely to see different animals and plant life than another mile down the road. Each airboat ride company offers a one-of-a-kind, unique experience, and you can check their website to see what you're likely to experience on their tour. It is also essential to look at reviews from actual visitors to their airboat experience. Reading reviews will give you a better idea of what people experience on their airboat rides versus what the company advertises. Checking out a company's Facebook page or social media is an excellent way to find credible reviews and understand the culture of their airboat tour company. You can also look at Google reviews or reviews on TripAdvisor.
Once you have read through reviews and get a good idea of several airboat rides in Orlando that you might be interested in taking tours from, it is vital to check out the airboat companies' different options. It makes it much easier to plan a tour during your vacation if you know what they have to offer and the times their tours run.