4 Mistakes to Avoid When Booking Airboat Rides in Orlando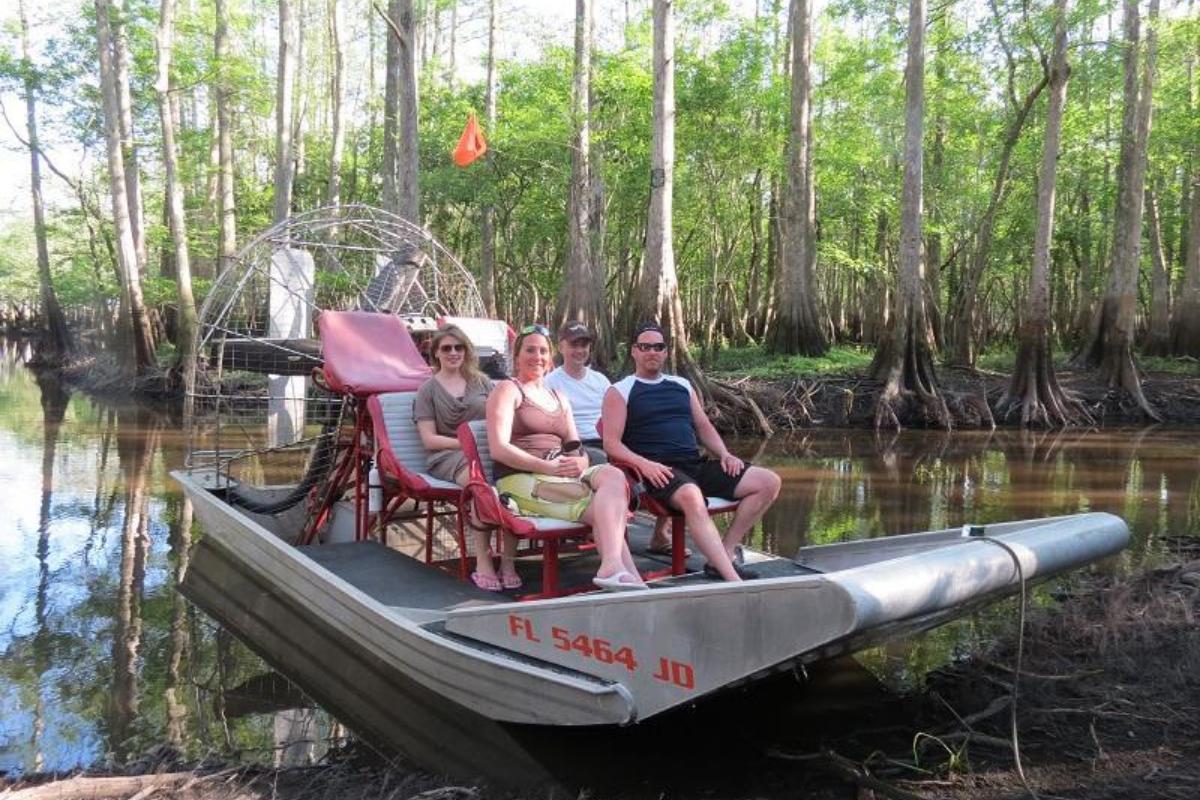 Whether you are visiting Orlando for the first time or have lived here your entire life, there is always something new to experience. But, as the crowds line up for theme park fun, you might be looking for something different, something that gets you close to nature in its purest form: wild and free. Orlando airboat tours are family-oriented and suitable for any age, so it is the perfect adventure to have with anyone. So, here are common mistakes to avoid when booking your airboat tour:
Not researching an attraction's location and distance from your accommodations
With all of the fantastic experiences in the Orlando area, it can be a challenge to find accommodations close to everything you want to do, and Orlando traffic can limit your options significantly. Unfortunately, this makes it essential to do plenty of research into where an attraction is located in terms of distance from you. Try to book a location nearby so you do not have to travel as long and can enjoy your time as much as possible. Before booking an airboat adventure, be sure to call the airboat company and find out if they have any packages that include transportation and what other options they have available for transport. Hopping on a shuttle is far more convenient and significantly less stressful than driving yourself.
Not inquiring about cancellation and rescheduling policies
Florida weather is known for being unpredictable. It can be sunny and beautiful one minute and resemble a monsoon just a few minutes later, which can be a real pain for an airboat captain. While most tour companies will do their best to wait out the storm or avoid it, there are times when it is safer for everyone to reschedule the tour or cancel it altogether. Be sure to contact the airboat company to ask them about cancellation and rescheduling policies to avoid any extra headaches.
Not looking at recent reviews on social media and Google
The internet has made it easy to connect with businesses and strangers across the globe with a few clicks of a mouse. That means it is really easy to check out recent reviews before booking your airboat tour. Things can change quickly in any business, so make sure you go for recent reviews. There are grumpy people worldwide, so do not expect a company not to have a bad review or two. Just look for a company with far more good reviews than bad ones, and you should have a great time.
Not checking the companies website or Facebook page for discounts
Like other businesses, airboat tours sometimes offer special deals to enhance your experience. Most consumers only look on third-party sites like Groupon for coupons or codes to get a discount, but it is better to go straight to the source. This way, you can ensure that a coupon isn't expired or outdated, and you can be sure to get the most bang for your buck.
These are just a few of the mistakes people make when booking airboat rides in Orlando. Contact Switchgrass Outfitters today to learn more about all the great things we have to offer, including our guided hunts.