4 Tips to Prepare for Airboat Rides in Orlando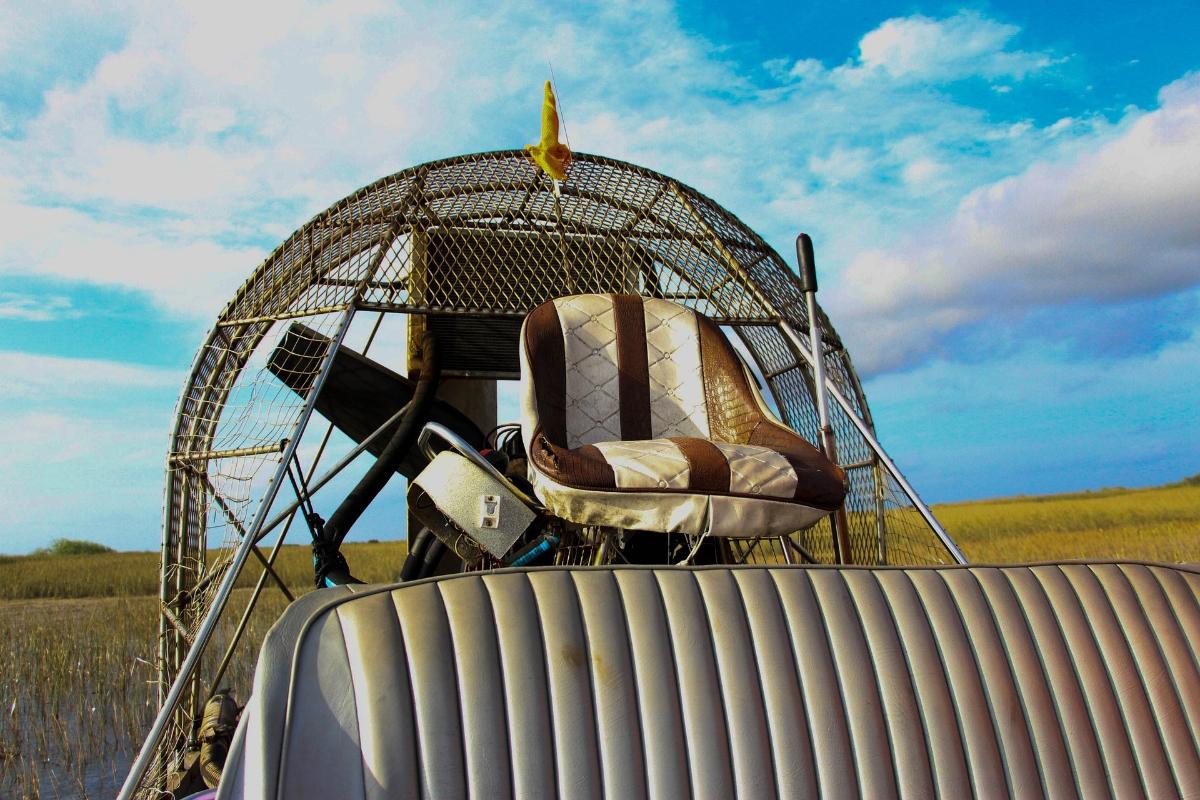 If you booked your airboat tour with Switchgrass Outfitters, get ready for an unforgettable adventure on one of the world's most fascinating ecosystems. We recommend a few tips to prepare for your experience and make it enjoyable. Here's what we want you to know before you join us on the water.
Use protection
This recommendation is probably the most essential. We want you to have a pleasurable, safe ride, so protect yourself from the elements and the pests! Sunscreen is a must for outdoor adventures in the Sunshine State. Even our seasoned captains who are in the Florida sun every day never forget to slather it on their exposed skin. Keep yourself safe from burning and blistering with skin protection for the ride.
Also, protecting your eyes is crucial. The Florida sun can be blinding, so grab a pair of sunglasses before you head our way. We recommend something with polarized lenses to see gators and fish below the surface of the water more clearly.
Don't forget the bug spray, either. Florida bugs are massive, and we don't want you scratching your skin off after having so much fun with us! That being said, cologne and perfume might attract bugs your way, so it might be best to come au natural and apply your scents after the ride.
Last but not least, airboat engines are pretty loud. Ear protection is probably helpful for little ones and babies. Grab some earplugs before you come for anyone sensitive to loud noises!
Bring your camera
If you have a fancy camera, bring it along for your airboat adventure. We guarantee you won't regret it! You will have countless opportunities to snap the perfect shot to show off to your friends and family. You will see wildlife like turtles, gators, crocodiles, wild hogs, turkeys, birds, and much more. Not to mention the beautiful landscape filled with trees, swamp grass, and flowers you won't see anywhere else.
Tame your mane
If you have long hair, you can bet on it whipping in the wind and your face during your airboat ride. The best option for maximum enjoyment is to keep it pulled back out of your face. Some people wear a hat to keep their hair from blowing in their eyes. Even with short hair, a headband or cap is helpful to keep you from being distracted by your hair blowing wildly in the wind and your eyes. We also recommend bringing a brush or comb to use once the ride is over, especially if you have plans for after your airboat adventure.
Respect social distancing
While you wait on your airboat adventure, please respect the personal space of other guests and groups and maintain a safe distance. While data shows that COVID-19 is rarely transmitted outside, we want to make all of our guests comfortable and help them enjoy their time with us.
Check out our website for other information and learn more about our guided hunts. In addition, we look forward to welcoming you for airboat rides in Orlando.