5 Fun Adventures in the Florida Everglades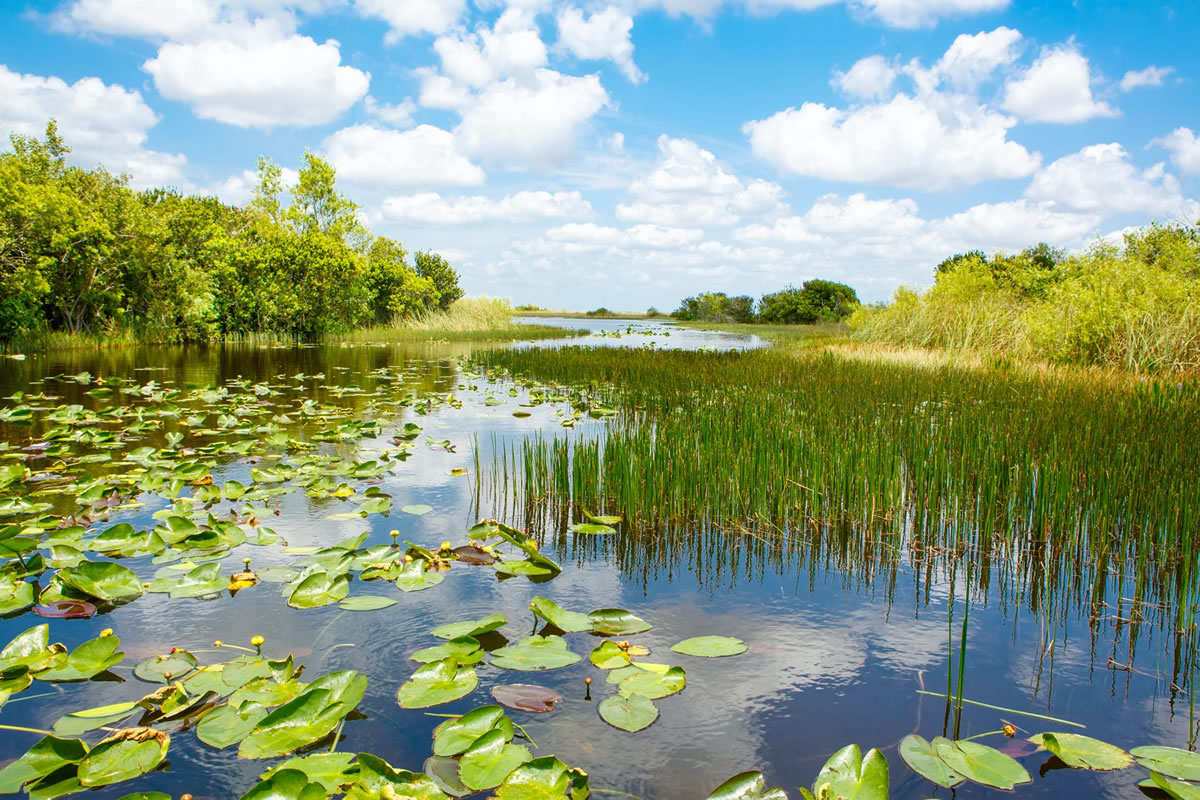 Are you fond of enjoying your vacation days in a wildlife zone? If your answer is yes, the Florida Everglades is the best place for you. Florida Everglades is listed as the third largest park in the forty-eight states. The area is trendy for spending your day enjoying the wildlife zone as well as the wetland. By visiting this place, you will experience a variety of adventures, including wetland and wildlife entertainment. You can enjoy many activities by exploring these adventures, including airboat rides, fishing trips, birdwatching excursions, gator hunts, wildlife viewing, and many others.
Airboat Rides
Since the central area of the Florida Everglades is covered with water, airboat riding is another popular adventure. You can enjoy airboat rides with yourself or love to explore the cape sable beaches. So, let's take a boat for rent or join an airboat tour though these unique and swampy waters.
Gator Hunts
Another exciting and challenging adventure to enjoy in the Florida Everglades is gator hunts in Orlando. Since Florida is rich in the hunting of alligators, so, licensed people can kill and hunt alligators to fulfill their wishes in the Florida Everglades. Moreover, you can also book your reserves with your family to hold the baby alligators to get close to nature.
Birdwatching Excursions
Another best fun activity on our list of fun adventures to enjoy in the Florida Everglades is a birdwatching excursion. There are more than three hundred bird species in the Florida Everglades to enjoy from the entrance to the destination point. During the inter-season, you can view Wading birds, nesting, Purple Gallinules, and cormorants throughout the day.
In the spring season, you will hear the singing of sparrows in the early morning which will make your morning beautiful. Moreover, there are also other birds that you can view in the morning, such as Limpkins, wading birds, Wood Storks, White-crowned Pigeons, Roseate Spoonbills, and Snail Kites.
Wildlife Viewing
If you like wild animals and enjoy the beauty of wildlife, you must avail yourself of this adventure. You can view a variety of wildlife animals and learn about amphibians, bird species, insects, spiders, mammals, reptiles, and many others, including fresh water, salt water, and brackish species. You will get an up close and personal view of many species that are unique to this region. Before going to view the wildlife in this park, make sure to get the information of the range and the species from tour guides and experts.
Backcountry Fishing Trips
If you are interested in fishing trips, you need to ask about the fishing regulations to know the area and type of fish available in the park's wetland. Once you know all the rules and regulations, it will be comfortable for you to enjoy the adventurous activities in the Florida Everglades with your family or friends. There you will find freshwater and saltwater, both fish species, to make your workout enjoyable according to your wish.
Florida Everglades Park in the United States covers an area of 4800 square meters, consisting of wetlands and wildlife. It is the best place for people who love to do adventurous activities. The activities you may enjoy in the Florida Everglades include kayaking, hiking, fishing, boat rides, wildlife viewing, bird watching, gators hunting, and much more.
If you are ready to try a unique adventure with your family, contact us to book your gator hunts in Orlando today!