6 Things You Should Know About Airboat Tours in Orlando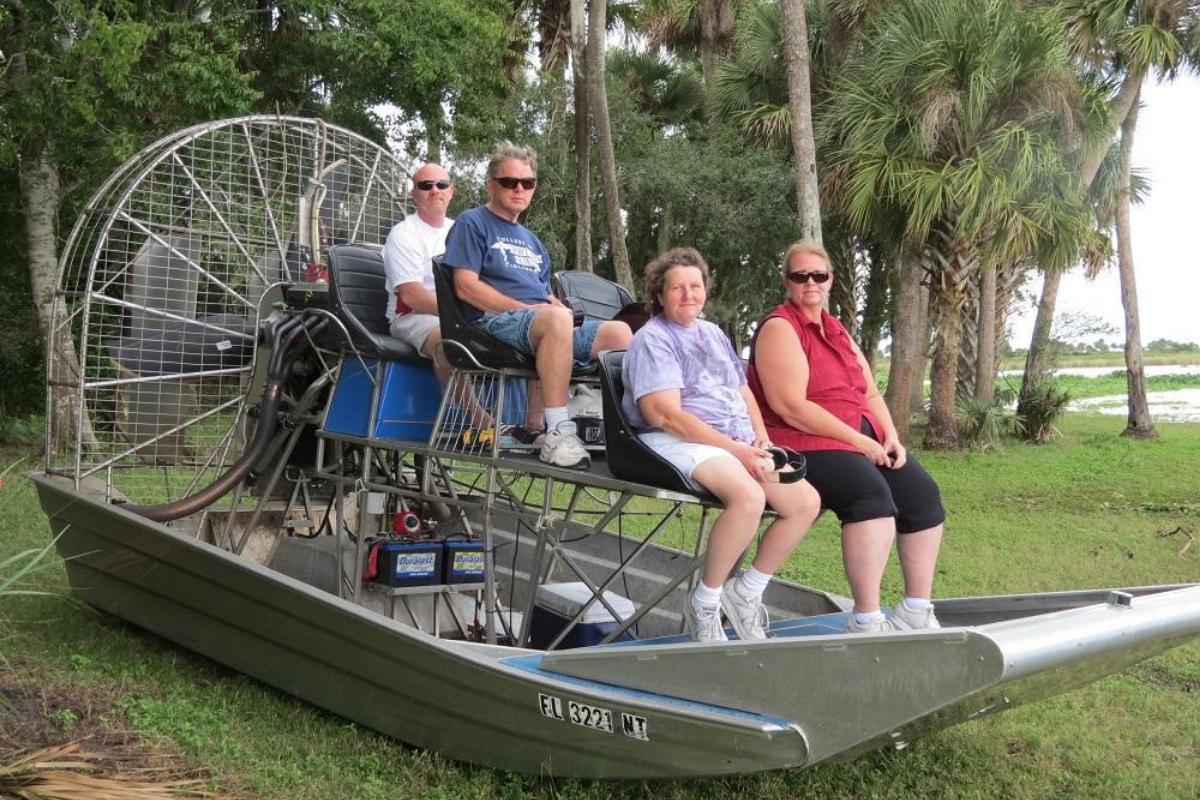 One of the main reasons people from all over the world visit Orlando (besides the theme parks, of course) is for the chance to take an airboat ride across the waters of Florida rivers, marshes, and swamplands. If you have never had the pleasure of riding on an airboat, our experts offer the following things you should know about airboat tours in Orlando.
There is a lot to learn
If you are embarking on your first Florida airboat adventure, come on by Switchgrass Outfitters, where one of our experienced airboat captains will take you on an adventure to learn about the history of the St. John's River, the wildlife that make Florida their home, the lay of the land, local conservation efforts, and so much more. Do not be afraid to ask your guide all the questions that come to mind, and they will be happy to share their exciting facts and incredible adventures with you in return.
You will get up close and personal with Florida wildlife
On your 90-minute airboat journey, you will get to witness all sorts of fish, birds, and other animals that call Florida home. If you are really lucky, you will see alligators and crocodiles sunning themselves on the shore or swimming near your airboat. Your guide will point out all of the animals they see. Don't forget to bring your camera to keep the memory of your adventure alive for years to come!
It will be noisy
Airboats are equipped with unique engines that can be a bit noisy, but they allow you to float effortlessly across various terrains. In addition, switchgrass Outfitters offers noise-canceling headphones to anyone who wants them. Once your airboat slows down, you will have the perfect chance to see and hear all of the beautiful sights and sounds of the Florida wild.
You are completely safe
Our captains will give you plenty of time to hang on tight if they are going to speed up the ride. Plus, we perform regular maintenance on all of our airboats to ensure they are in top condition for your trip. Our captains are expert airboat operators and have guided our tours for several years. They will know all the right spots to take you, and safety is their top priority. As a result, our airboats are safe for children and adults.
You are going to go fast
Our captains will get the airboat up to some reasonably high speeds so they can ensure you see everything the tour has to offer. But as we said before, you are entirely safe!
There is never a wrong time to come
Do not fret about the perfect time of year to visit us. Our airboat rides are open year-round. Luckily, Florida weather is much milder than other locations, so most any day of the year is perfect for an airboat adventure.
These are some of the things you should know about airboat tours in Orlando. Contact us today for more information and book your airboat tour adventure or guided hunt. We can't wait to see you!