Benefits of Spending the Day Outside Exploring with Us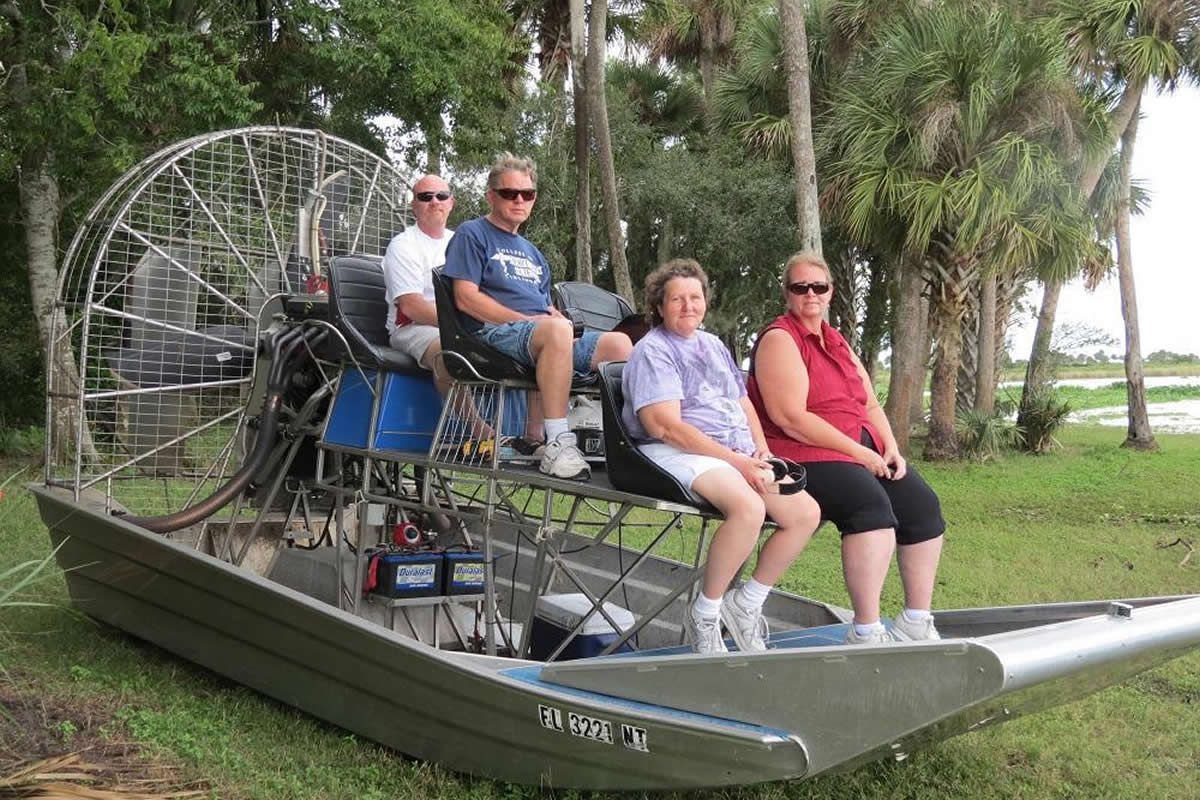 When you are stressed or overwhelmed by the constant tasks of everyday life, you may want to take a vacation or just spend some time outside. By taking time to enjoy the outdoors, you can benefit from the many mood-boosting powers that nature provides. When you are on board our airboat tours in Orlando, you can get up close and personal with some of the country's most beautiful nature, which has many benefits on your health. These are just a few of the benefits of spending the day exploring on our boats.
Boosts Mood
Being in nature can improve your mood by decreasing the negative emotions, like stress and anxiety, that may otherwise take your mind by storm. You can promote more positive thinking by removing all the distractions of the hustle and bustle, which you cannot find out in nature. Instead, you can focus on the path ahead of you or soak in the beautiful view from the top of the mountain. These experiences promote positivity and happiness.
Reduces Stress
Stress can cause headaches and fatigue, which can decrease the quality of your day and cause a lack of concentration on work or school. Some studies suggest that spending at least ten minutes outside can cause your stress levels to decrease drastically. It is likely one of the reasons why people tell you to take a walk when things get heated or you become overwhelmed. By enjoying more experiences outside, you can reduce your stress greatly.
Increases Vitamin D
Exposure to the sun also provides you with much-need vitamin D. It is suggested that vitamin D can decrease the symptoms of your depression by boosting your mood and alleviating stress. Next time you are feeling overwhelmed with negative thoughts, get outside in the sun to soak in that vitamin D.
Increases Focus
When you are having trouble focusing, you should take some outside in nature. Routine exercising and frequent visits in nature can also promote your concentration and focus on tasks. You may find that a quick break and walk around the block can help to decrease anxious thoughts or help to improve the focus you need to finish a difficult task or overcome writer's block during a big project.
Provides Unique Experiences
When you choose to embark on a new adventure outdoors, you enhance your life with new opportunities. These unique experiences provide you with countless memories that you can always look back on fondly. By experiencing our airboat tours in Orlando, you can enhance your lifestyle with a journey through the country's most beautiful natural landscape.
These are just a few of the many benefits of spending your afternoon outside exploring nature. Whether you are a nature lover or you are looking to enhance your life with its mood-boosting powers and unique offerings, you should consider jumping on board our airboat tours in Orlando.
Contact Switchgrass and Airboat Tours to hear more about our boat tours today.