Five Reasons to Try Our Airboat Tours in Orlando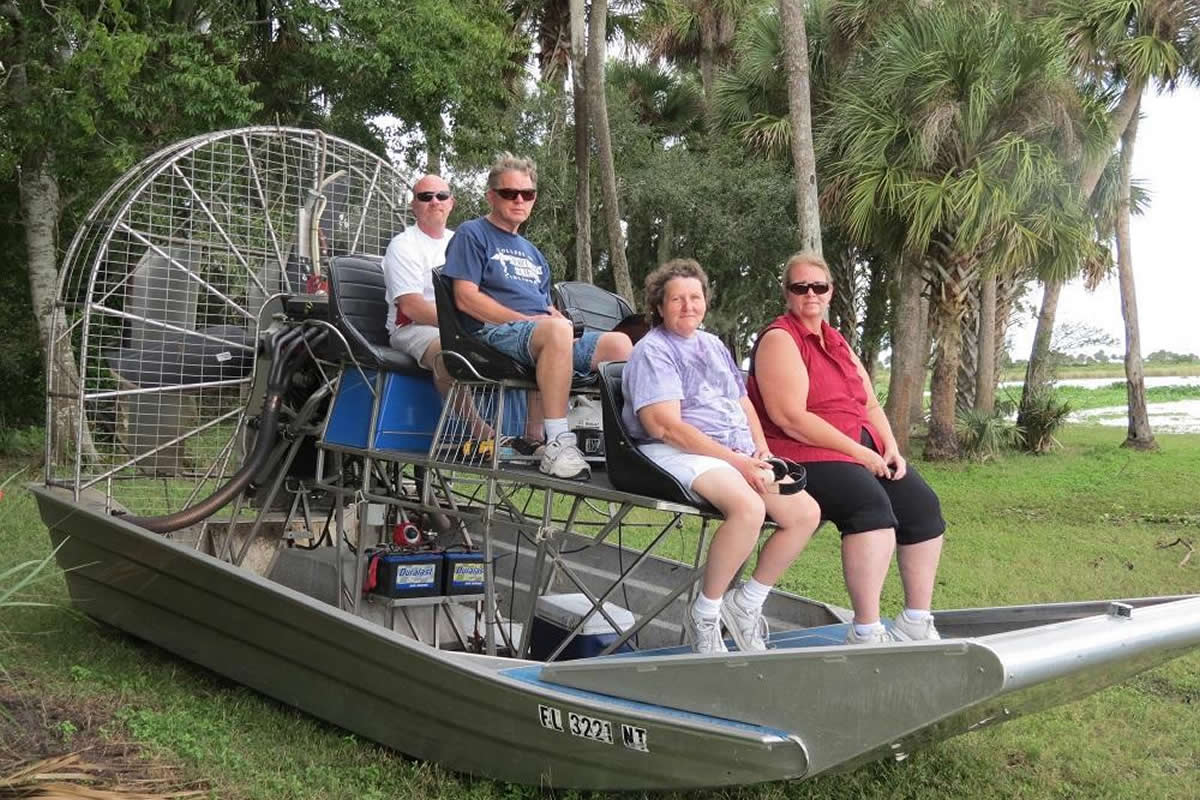 Do you want to try something new with your family on your next vacation? When you visit Orlando, you have access to many exciting adventures and entertainment options. Our airboat tours in Orlando are one of the best experiences to enjoy when you are traveling with the whole family. We offer something that everyone can love – and our trips will keep the whole family talking and laughing for years to come. These are just a few of the great reasons why you should hop aboard our airboat tour on your next trip.
Try a Unique Experience
Are you looking for something different to do? We got you covered. When you take an airboat ride through the Everglades, you are surely going to be on an adventure you've never experienced before. This unique landscape offers a diverse ecosystem that may be unlike any place you have ever seen – especially if you are here on vacation.
Explore a New Landscape
We often look at the same view outside our windows each day. Although you may have a beautiful view to admire, you will want to take a look at what the rest of the world has to offer. When you take one of our boats, you can experience a habitat and landscape unique to only this part of the world. The Florida Everglades is a vast, swampy territory that is home to unique species, plants, and wildlife found only in this area.
Spot an Alligator
Let's be honest. It would be SO cool to get up close and personal to an alligator in its natural habitat. And we offer just that. When you take a boat with us, our tour guides know the right times of day and spots to look for those sought-after alligators so you can get a peek – and take a snapshot – from the safety of the boat. This is a cool experience, but you surely wouldn't want to have it without us to keep you safe.
Meet New Adventurous People
When you are on board the airboats, you will be able to meet other like-minded, adventurous families that are just out enjoying their day as well. Our crew loves to chat with the visitors, asking them questions about their life and their experiences as we give you some insider knowledge of the area. This gives you a chance to meet other people that share similar outlooks on life.
Bond with the Whole Family
Our airboat tours give something that everyone in the family can truly enjoy. From the thrill of the airboat going through the water to the immersive experience through nature, both thrill-seekers and nature lovers can enjoy their day on the water with us. Because we are family-friendly, everyone is welcome and safe aboard our boats.
These are just a few of the many reasons why you and your family should try our airboat tours in Orlando on your next trip. Enhance your vacation with an unforgettable experience through the Florida swamps with us.
Contact us to reserve your airboat tour for a journey to remember today!