Interesting Animals You Can Spot in the Florida Everglades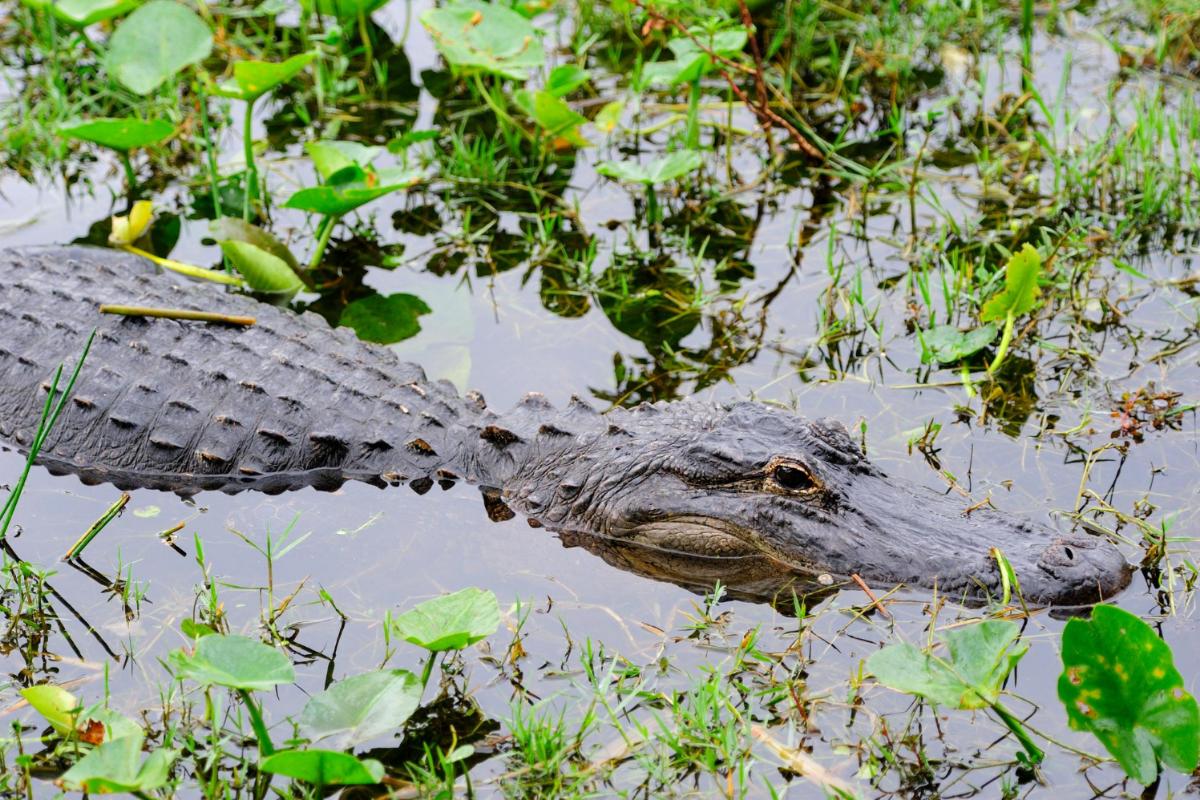 The Florida Everglades are home to many unique plants and animals that enhance the landscape and create a unique and diverse ecosystem unlike any other. As a team that provides airboat tours in Orlando, we take our visitors on an unforgettable adventure to get up close and personal with these animals. There are innumerable animal species in the Florida Everglades, including mammals, birds, reptiles, and amphibians. These are just a few of the many interesting animals you can spot on our airboat tours.
American Alligators
All around Florida, American alligator species are still expanding and thriving currently. You can also expect that if you are out exploring in the winters. You will spot these renowned reptile predators basking in the sunshine on the grassy banks of the clear Everglades waterways. These enormous reptiles, which are most often found in swamps and marshes but can also occasionally be found in lakes, rivers, and ponds. They can be virtually black, nearly black, dark green, grey, or brown, with a cream-colored underside. The normal food of an American alligator includes fish, turtles, small animals, birds, reptiles, and even young and tiny alligators.
Migratory Birds
Everglades, Florida, is home to a variety of birds, such as the Roseate Spoonbill and White and Glossy Ibis. As an alternative, there are certain species known as migratory birds that only come to the Everglades in the winter. The Snail Kite and the Bald Eagle are just two of the famous and distinctive species found in the Everglades. Bird enthusiasts may spend a full day watching birds in Florida.
Eastern Indigo Snake
Everglades are like a home to several native species, including Eastern indigo snake and hoopla of the Burmese python. These endangered snakes may reach lengths of more than eight feet and are not poisonous.
Osprey
The osprey, often known as fish hawks and have home in the Everglades. This hawk species, which is frequently seen in the Everglades wetlands, is excellently equipped for hunting and collecting fish.
To grab their prey, they hover high above the water before diving in feet first and occasionally entirely submerge themselves. They are so proficient that it usually only takes 12 minutes for them to make a successful capture. Their feet, which include a retractable toe for more traction and rough foot skin to properly hold slippery fish, are the key to their success.
Florida Snapping Turtle
A type of aquatic turtle known as the Florida Snapping turtle. With a sharp beak and a long, prehistoric-looking tail that has a row of saw-tooth scales around the top, they are a very aggressive species.
They have extremely long necks, when attacked, may shoot out rapidly and even extend back approximately half the length of their bodies.
Opossum
The opossum, the sole marsupial in North America, is a little animal with a greyish-white coat, a prehensile tail without hair, hairless ears, and a pink sharp nose. These timid, amusing-looking furry creatures, which are roughly the size of cats and range in length from 27 to 33 inches with a tail that reaches another 11 to 14 inches, may be found all across the state of Florida.
The Everglades in Florida are a heaven for all types of animal enthusiasts. If you are interested in taking a unique adventure through the Everglades, book one of our airboat tours in Orlando today!