Reasons Airboat Rides in Orlando are a Combination of Excitement and Relaxation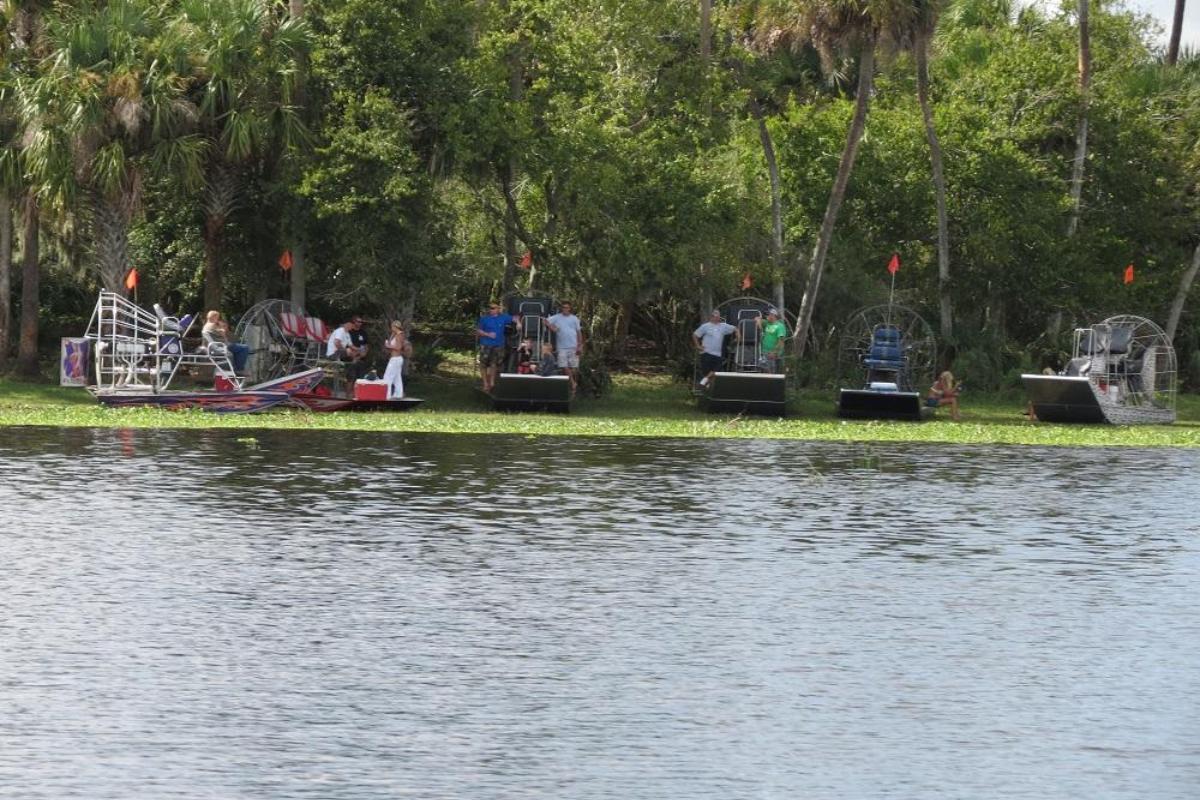 Everyone's adventure on an airboat is a little different. Still, many people find themselves exhilarated and enthusiastic one minute, then humbled by the Everglades' magnificence, and relaxed the next. Here are some elements that come into play.
Airboat speed
When you look out onto the water from the dock, the airboats seem to be flying through the air, and when you're on an airboat tour, it's difficult to believe it can slow down without brakes! Airboats aren't known as swift vessels; though some racing airboats achieve speeds up to 130 miles per hour, it's not advised to go over 40. We like to keep it safe, so we remain under the mandatory limits, but it nevertheless feels like riding a roller coaster! The rush of the ride is so exciting.
An airboat allows you to coast through the calm water channels. Although it might seem like you'll never slow down on your Florida airboat ride, it's effortless to overlook the boat's movement and get lost in the calm, quiet waters. In addition, airboats lack windows, so skimming across the swamp, you get to encounter it all – the natural harmony of the birds chirping, the sun glistening down on you, and the breeze blowing reminds you how still and calm nature is when it's undisturbed.
An airboat allows you to explore places a motorboat couldn't take you.
The best feature about an airboat ride is uncovering a side of nature you can't encounter on a motorboat. The swamp is distinct from a regular lake or the sea due to its marshy, superficial waters and greenery, and a speedboat doesn't work as well as an airboat does out in the swamp. An airboat is a flat-bottomed craft powered by an aircraft-type propeller that sits on top of the water to avoid disturbing animals or getting caught in vegetation. This permits the boat to move through the tall, grassy areas of the swamp where alligators enjoy hiding. When the vessel is off, animals come relatively close, and because airboats solely have railings and no windows, our visitors get an excellent view of Florida wildlife.
An airboat ride gets you close to wildlife.
An afternoon trip to the zoo is nothing compared to viewing an alligator in the swamp. It's so riveting to witness alligators gradually moving through the waters or interacting with each other. It's basically like a round of hide and seek to see who can locate the most alligators on an airboat tour!
An airboat tour lets you appreciate the calm of being surrounded by wilderness.
This is the calming part of an airboat tour that can nearly put you to sleep. Staring out into the water, it's so effortless to get lost in how uncomplicated and peaceful the outdoors are. It is almost like looking at an image in an art gallery. This region of Florida is entirely untouched by humans, with no street lamps, no city rackets, and no enormous crowds, simply nature at its best. So if you get the opportunity to encounter an airboat ride at night, you'll find a new sense of relaxation, too.
So whether you have the entire week off or just the day, airboat rides in Orlando allow you to encounter all the delight while still having time to sit back and relax.
Call us today to book your airboat tour or wild game hunt. We want to show you Florida wildlife.