Tips for the Best Airboat Ride Possible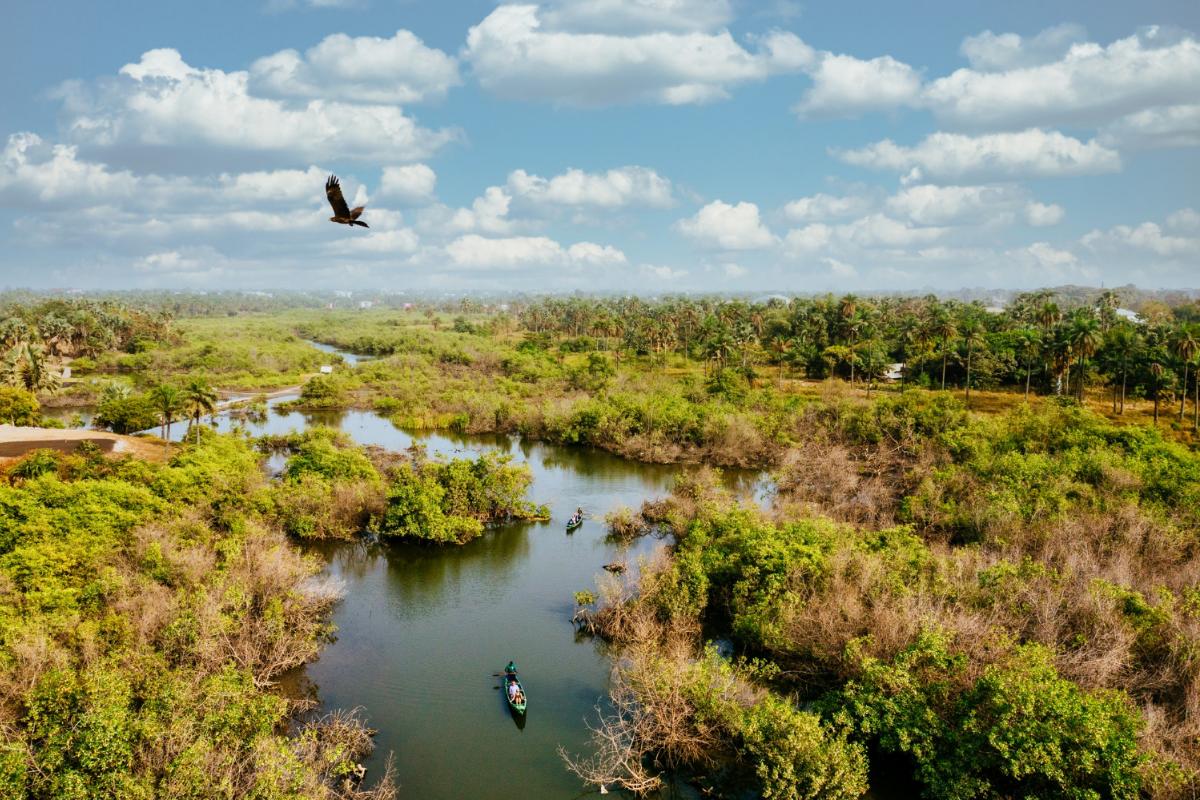 Fall has finally arrived! Of course, here in Orlando, temperatures are still trending warm and toasty—but before you realize it, cool, crisp weather will come, helping deliver a truly one-of-a-kind airboat adventure. As you plan your autumn airboat tours in Orlando, look below for some of our top tips for the best experience possible.
Save money on your Orlando airboat adventure.
The thrills might be significant, but the costs are not! As part of many fall specials, you can find deep discounts on local airboat rides for you and the entire family—so everyone can get in on the cruising and sightseeing merriment. In addition, water levels are high thanks to recent rains, so you can rely on your ride being as exciting as ever! Always check our website for the best discounts available to you!
Dress in layers.
Once the temperature cools down a bit, layers are going to be your best friend! But, as most seasoned Central Florida locals will understand, days can begin truly chilly before shifting into delightfully crisp, blue-skied afternoons on the water. So you will need to select pieces that can readily be added or removed depending on the changing needs of the day, like a favored flannel or comfortable hoodie.
Slather on your sunscreen.
Even when the temperatures plunge, the sun will shine as brilliantly as ever! So be sure to put on an abundance of sunscreen and bring along your favorite pair of polarized sunglasses. These won't only protect your vision from the Florida sun but will decrease glare on the water so you can more readily see gators, birds, and other wildlife.
Appreciate the local environment.
From lakefront sunflowers that blossom during autumn to a vivid canopy of palm trees, Spanish moss, and other unique natural features, there is no lack of ways to sightsee in our untamed environment! The crisp fall climate and blue skies make the terrain as beautiful as ever, so take some time to slow down and appreciate the view.
Absorb the gorgeous fall weather and have a family-friendly meal.
One excellent way to appreciate the view is from a beautiful waterfront dining area! Many local restaurants serve up delicious Florida favorites, seafood, confections, and so much more for the entire family. Check out our local eateries and discover why Florida fare is so well-loved by tourists and locals alike.
With these tips in mind and an adventurous spirit, you're on your way to appreciating some seriously thrilling fall airboat tours in Orlando! Each and every ride is unique from the previous, so be sure to come back for fall weekends all season long to discover what new, exciting possibilities are happening in the Florida wild. We also offer guided hunts if you are ready for some real thrills and excitement. Contact us today for more details and to book your next airboat tours in Orlando.