Experience the Thrill of Orlando Airboat Tours – Fun Things to Do in the Everglades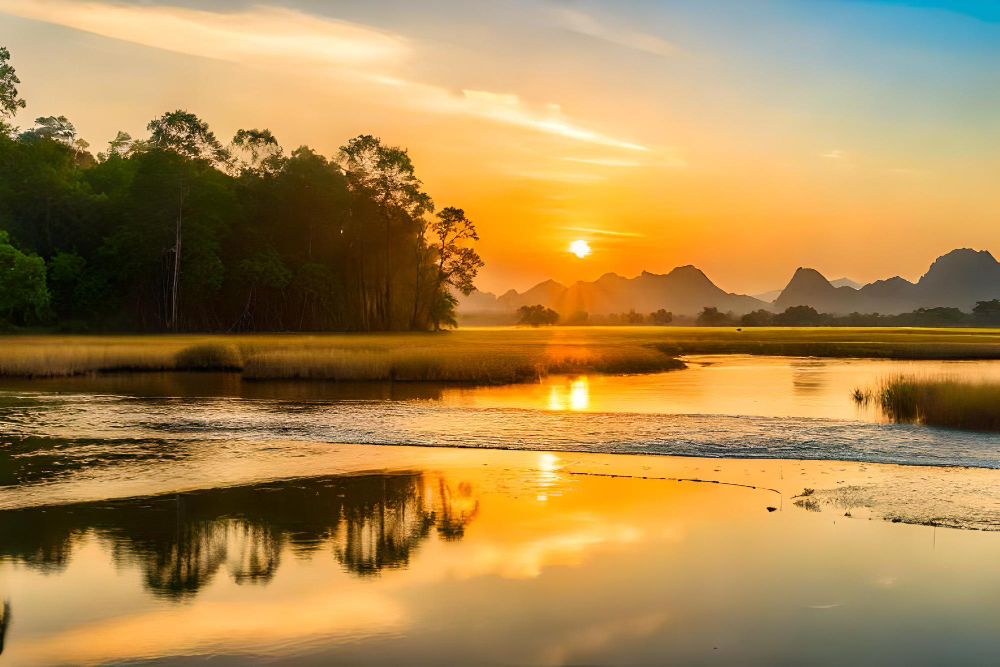 Orlando, Florida is popularly known for the theme parks and tourist attractions, but have you ever thought of taking a tour of the Everglades' wetlands during your stay? Well, there's no better way to do it than with an airboat ride. Airboats are flat-bottomed boats that are propelled by an aircraft engine, making them perfect for exploring shallow waterways and marshy areas. Trust us, an airboat tour is a must-do activity for anyone visiting Orlando.
Switchgrass Outfitters offers a unique and exhilarating experience that you'll never forget. Our guides will steer you through the winding and remarkable Florida wetlands providing you an opportunity to observe breathtaking views, wildlife, and the ecosystems that make up the Everglades. Here are some exciting things that might happen during our Orlando airboat tours.
1. Spot Alligators and Other Wildlife
As you glide through the marshes, your guide will slow down in areas where significant wildlife may be seen. The Everglades is home to various wild animals, including alligators, turkeys, deer, snakes, raccoons, otters, and more. Our Orlando airboat tours provide you with a unique perspective of the wild animals living in their natural habitat. You'll get a chance to see these beautiful creatures up close, and learning about them will be an exceptional experience for kids and adults alike.
2. Water Splashing Fun
Your airboat captain will undoubtedly have a few tricks up their sleeve. After the guide has shown you the best sites in the Everglades, it's time to let your hair down and enjoy some water splashing action. The open-air design of the airboat allows you to get refreshingly close to the water, and with a few quick turns, you might even get splashed! You never know how wet you'll get, but it's all part of the fun.
3. Amazing Sunset Views
If you're looking for an unforgettable experience, book an airboat tour that ends at sunset. As the sun sets, the Everglades gets bathed in a stunning golden light, and the sky turns into a beautiful mosaic of colors. It's truly a remarkable and mesmerizing view that you should not miss. The sunset on the water is an unforgettable experience, and it's a great way to cap off an exciting day in Orlando.
4. Learn About the Ecosystem
The Everglades is a unique ecosystem with delicate balance, and our experienced guides will provide interesting and informative information about the wetlands and its surroundings. You'll learn about how the Everglades wetlands function, and the importance of conserving this remarkable ecosystem. It's an excellent opportunity for nature enthusiasts and budding ecologists to learn something new about the environment.
5. Five-Star Service at Switchgrass Outfitters
Switchgrass Outfitters is the go-to place for airboat tours in Orlando. We strive to provide our guests with an unparalleled experience and excellent customer service. From the moment you arrive, we do our best to make your day memorable, enjoyable, and fun. Our captains are US Coast Guard licensed and have years of experience running airboat tours in the Everglades, ensuring you get the best service and experience.
Conclusion
In conclusion, taking an airboat tour through the Everglades is one of the most breathtaking and fun activities you can do while in Orlando, Florida. At Switchgrass Outfitters, we provide a unique opportunity to experience the beauty, mystery, and adventure of the wetlands' ecosystem. Spotting wild animals, getting surprised by water splashes, and enjoying the marvelous sunset views are some of the amazing things that could happen during our airboat tours! Book your tour with us today and create memories that you'll treasure for a lifetime. If you want to experience airboat tours in Orlando, FL, contact Switchgrass Outfitters today for booking information.