How to Choose the Best Airboat Tour in Orlando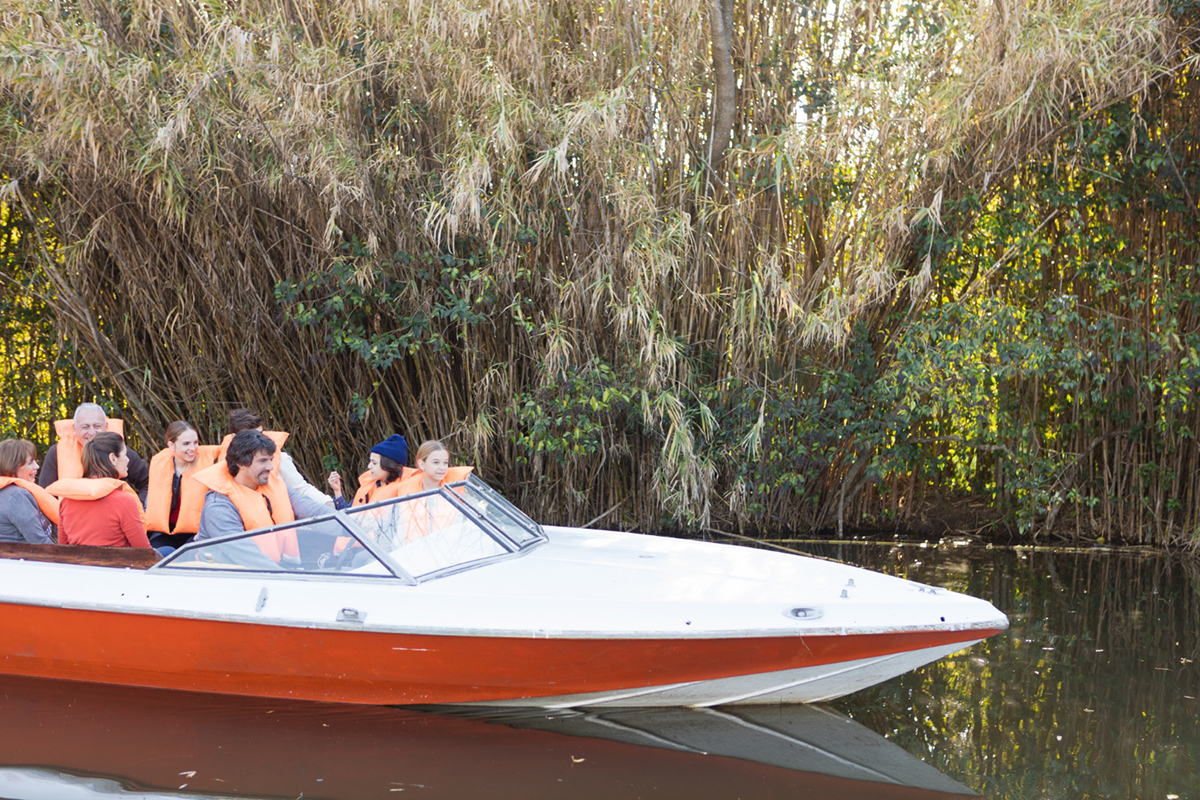 If you're visiting Orlando and looking for an exciting outdoor activity, an airboat tour is a must-try. With vast swamps and marshes, Orlando's natural beauty makes it a perfect location for airboat tours. As airboat tours can vary considerably in terms of experience, safety, and cost, choosing the best tour company that suits your needs and preferences is crucial. In this blog post, we'll discuss the factors you should consider before booking an airboat tour and why Switchgrass Outfitters is a leading airboat tour provider in Orlando.

1. Safety and Insurance
Before choosing an airboat tour company, the first and foremost consideration is the safety of the tour. Check if the tour company has proper safety measures in place, trained guides, and an emergency plan. Furthermore, ensure that the tour company provides liability insurance to cover any accidents during the tour. Switchgrass Outfitters prioritize safety and have experienced guides, top-of-the-line airboats, and maintains safety equipment in each ride.
2. Reviews and Testimonials
Before booking an airboat tour, make sure to read reviews and testimonials from previous customers who have experienced the tour. Check online travel platforms like Trip Advisor, Google Reviews, and the tour company's website to get an idea of what other customers say about their experience. Switchgrass Outfitters has an average rating of 5 based on over a thousand positive reviews and testimonials from satisfied customers.
3. Tour Size and Duration
The size and duration of the tour can impact your experience and comfort level. Consider the size of the airboat and the number of passengers per ride. Smaller boats tend to provide a more intimate and personalized experience, while larger boats cater to more people. Also, check the duration of the tour and how much of it will be within designated protected areas. At Switchgrass Outfitters, we offer tours with smaller boats, a maximum of six passengers per boat, and provide 1-1.5 hour rides through the scenic Florida Everglades.
4. Cost and Value
Although cost shouldn't be the only factor when choosing an airboat tour, it is an essential consideration. While cheaper rates may seem attractive at first, you might be sacrificing the experience's quality or safety. On the other hand, paying more doesn't always guarantee a better experience. Consider the value for the price and what the tour includes, such as transportation, gear rentals, snacks, or beverages. Switchgrass Outfitters offers affordable rates with no hidden fees and includes life jackets, ear protection, and water to make your experience comfortable.
5. Environmental Responsibility
Lastly, choosing an airboat tour company that prioritizes environmental responsibility is crucial. As airboats can impact the ecosystem, look for companies that follow conservation and eco-friendly practices. Switchgrass Outfitters is certified through the Florida Department of Environmental Protection's Clean Marina program and regularly participates in cleanup and outreach events.
Conclusion
Choosing the best airboat tour company in Orlando can make a difference in your overall experience and safety. Consider the factors we outlined, such as safety, reviews, tour size and duration, cost and value, and environmental responsibility, before booking an airboat tour. Switchgrass Outfitters meets all of these requirements and offers a unique and unforgettable Orlando airboat tour experience. So, If you want to experience the best airboat tours in Orlando, FL, Book your tour with us today!