The Wildest Things We Have Seen on Orlando Airboat Rides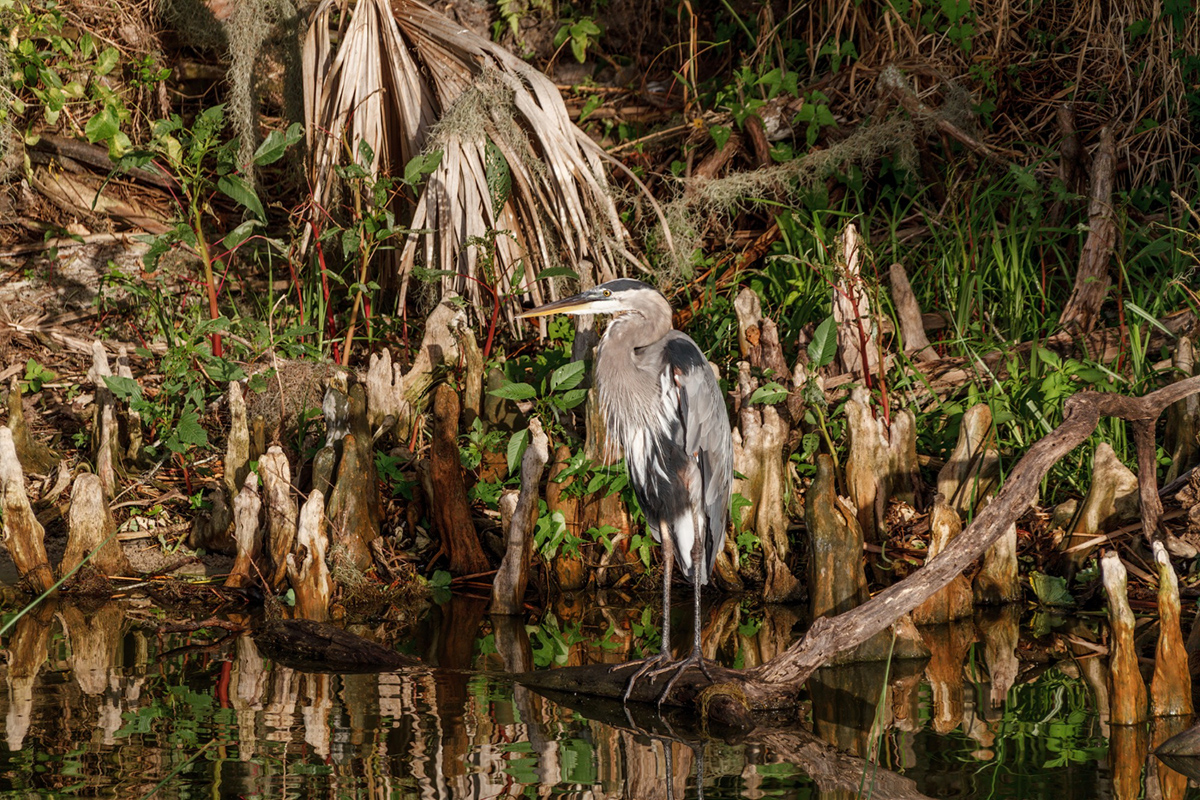 Orlando is a magical city that attracts millions of visitors every year. One of the most thrilling and adventurous activities in Orlando is an airboat ride. This is an exhilarating way to explore the lush landscape of Florida's wetlands, see diverse wildlife, and experience the speed and adrenaline rush of an airboat. At Switchgrass Outfitters & Airboat Tours, we have witnessed some of the wildest things on our airboat rides. In this blog post, we will share some of our favorite and craziest experiences on our rides.

Alligators
Seeing alligators up close and personal is a common occurrence on an airboat ride in Orlando, but sometimes they can be downright insane. We have seen alligators fighting, growling, and basking in the sun. One time, we even saw an alligator swallow a fish whole! It was a moment that none of our passengers will ever forget.
Exotic Birds
Florida is home to many different species of exotic birds, and airboat rides are the perfect opportunity to see them in their natural habitat. We have seen everything from snowy egrets and herons to bald eagles and ospreys. One of our passengers even spotted a beautiful roseate spoonbill, which is a rare and endangered species.
Unusual Animal Encounters
We have had some interesting encounters with wildlife on our airboat rides. One time, we had to navigate around a massive python that was sunning itself on a log. Another time, we almost ran over a giant snapping turtle that was crossing our path. We have also seen river otters, raccoons, and armadillos, which are not as common but still exciting to see.
The Rush of Speed
Riding on an airboat is an adrenaline rush like no other. The roar of the engine, the wind in your hair, and the speed in which you skim across the water is a truly unique experience. Our guests have said they have never felt so alive as when they are on our airboat rides. It is an adventure that is sure to get your heart racing.
Scenic Views
Finally, one of the most memorable things about our airboat rides are the stunning views of Florida's wilderness. The everglades are teeming with life, and from the seat of an airboat, you can see miles of untouched natural beauty. From the lush vegetation to the mirrored waterways, it is an awe-inspiring sight.
Conclusion
At Switchgrass Outfitters & Airboat Tours, we pride ourselves on providing a safe, exciting, and unforgettable airboat ride experience. Our tours are perfect for families, groups of friends, or anyone looking for an adventure. We hope that this blog post has given you a taste of what to expect on one of our Orlando airboat rides. Contact us today to schedule an appointment, and get ready for the ride of a lifetime!