Name
If you booked your airboat tour with Switchgrass Outfitters, get ready for an unforgettable adventure on one of the world's most fascinating ecosystems. We recommend a few tips to prepare for your experience and make it enjoyable. Here's what we want you to know before you join us on the water. Use protection This recommendation is probably the most essential. We want you to have a pleasurable, safe ride, so protect yourself from the elements and the pests! Sunsc...
Orlando is full of fun, adventure, recreation, and nightlife. There is something for everyone in this action-filled Florida vacation paradise. From fine dining and theme parks to biblical recreations and a tour of haunted places, there is always something interesting to do on the streets of Orlando! Our experts offer the following unique Orlando attractions we thought you should know about: Switchgrass Outfitters Guided Hunts Switchgrass Outfitters is home to turkey, hog...
Whether you are visiting Orlando for the first time or have lived here your entire life, there is always something new to experience. But, as the crowds line up for theme park fun, you might be looking for something different, something that gets you close to nature in its purest form: wild and free. Orlando airboat tours are family-oriented and suitable for any age, so it is the perfect adventure to have with anyone. So, here are common mistakes to avoid when booking your airboat tour: ...
One of the main reasons people from all over the world visit Orlando (besides the theme parks, of course) is for the chance to take an airboat ride across the waters of Florida rivers, marshes, and swamplands. If you have never had the pleasure of riding on an airboat, our experts offer the following things you should know about airboat tours in Orlando. There is a lot to learn If you are embarking on your first Florida airboat adventure, come on by Switchgrass Outfitter...
Florida airboat tours offer noise-canceling headphones to slide on at the start of airboat rides in Orlando that will merely eliminate the fan engines roaring as you are propelled through the Florida Everglades. You can explore the horizon for glimpses of exotic wildlife or watch for monstrous alligators to slide into the swamp, hunting right in front of you. Your airboat tour guide has the experience and knows precisely where to take the boat to allow you to see as much action as possible. T...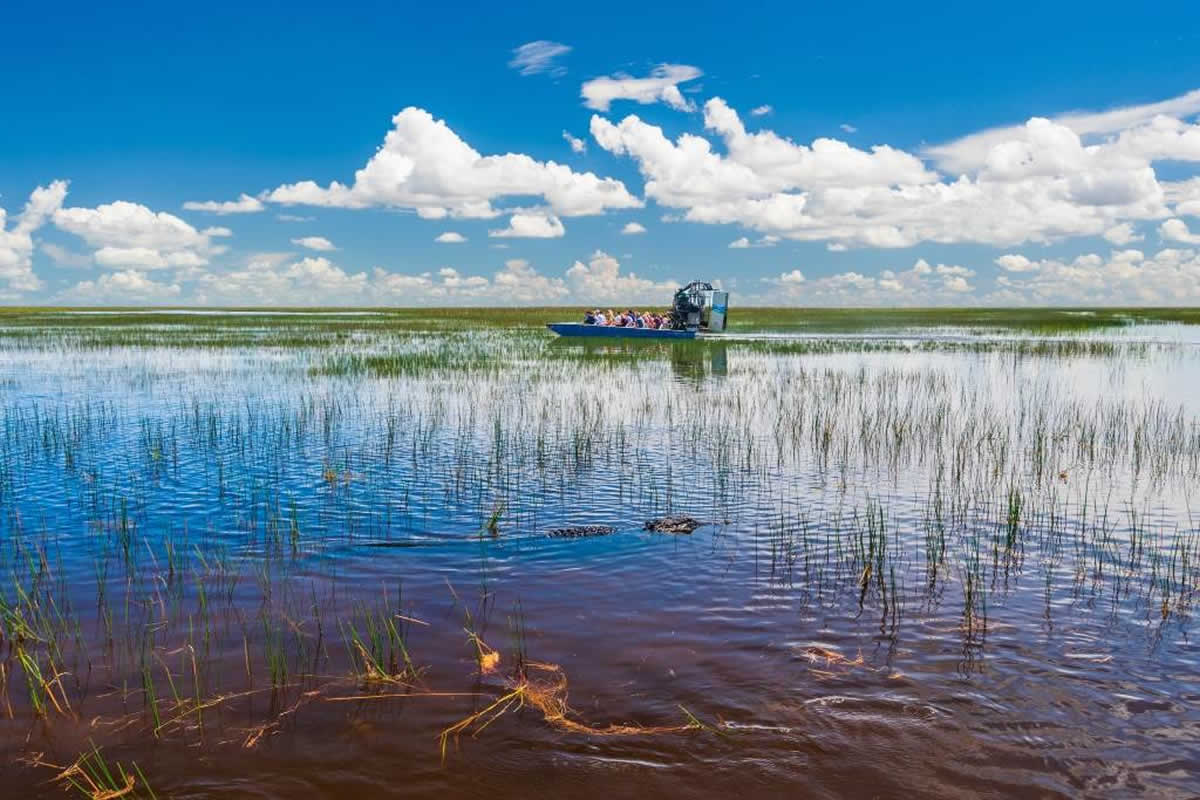 Experiencing Orlando theme parks is a fantastic experience, but there are many ways to enjoy the city, and you will want to explore as many as possible. Thanks to robust safety and health measures at Orlando theme parks, you can easily explore the city with confidence. From shopping on cobblestone streets to Broadway shows dining with world-famous chefs, our experts present the following top experiences you should try in Orlando. Keep in mind that some experiences may be closed or temporarily...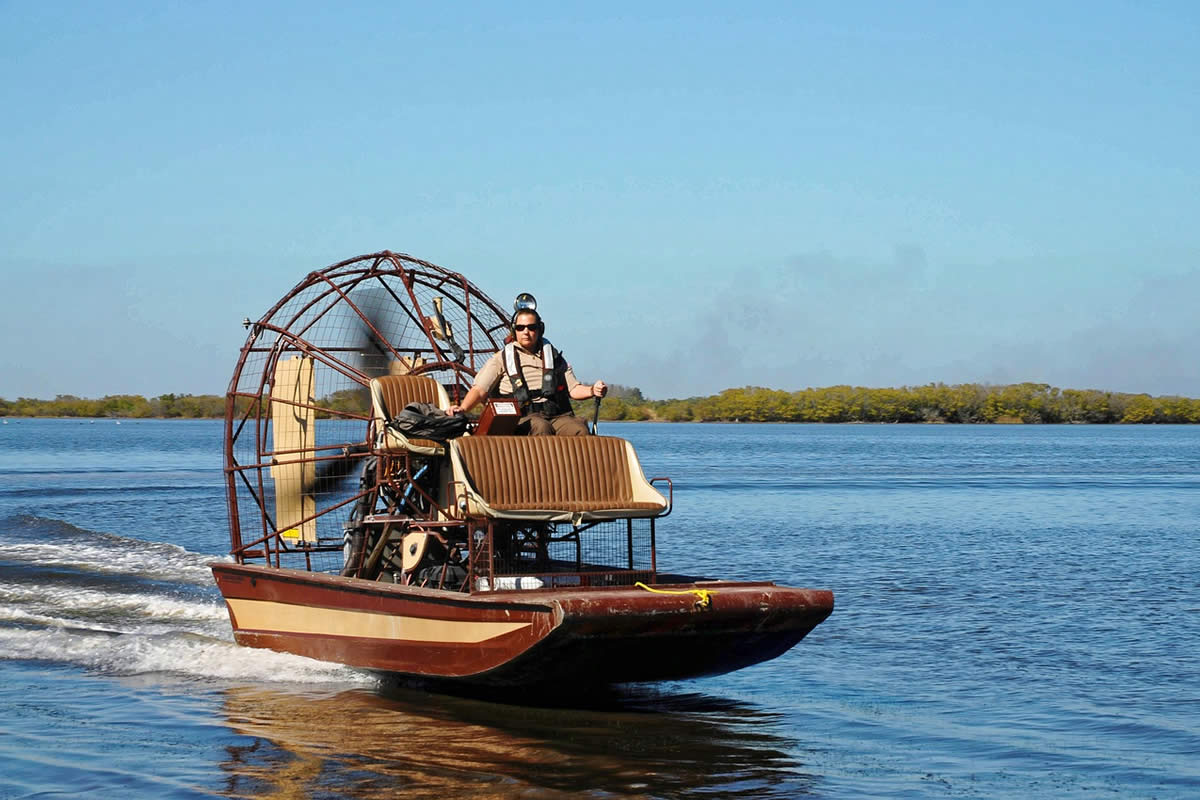 Orlando, Florida is a top destination for theme park fans full of sports fanatic rivalries and culinary indulgences. With that in mind, it is important to recognize that the city is also home to incredible science and art museums, outdoor activities like airboat rides in Orlando, and wildlife encounters. Our experts offer these things you should do in Orlando right now for the ultimate staycation or vacation. Walt Disney World Resort The number one thing people travel to...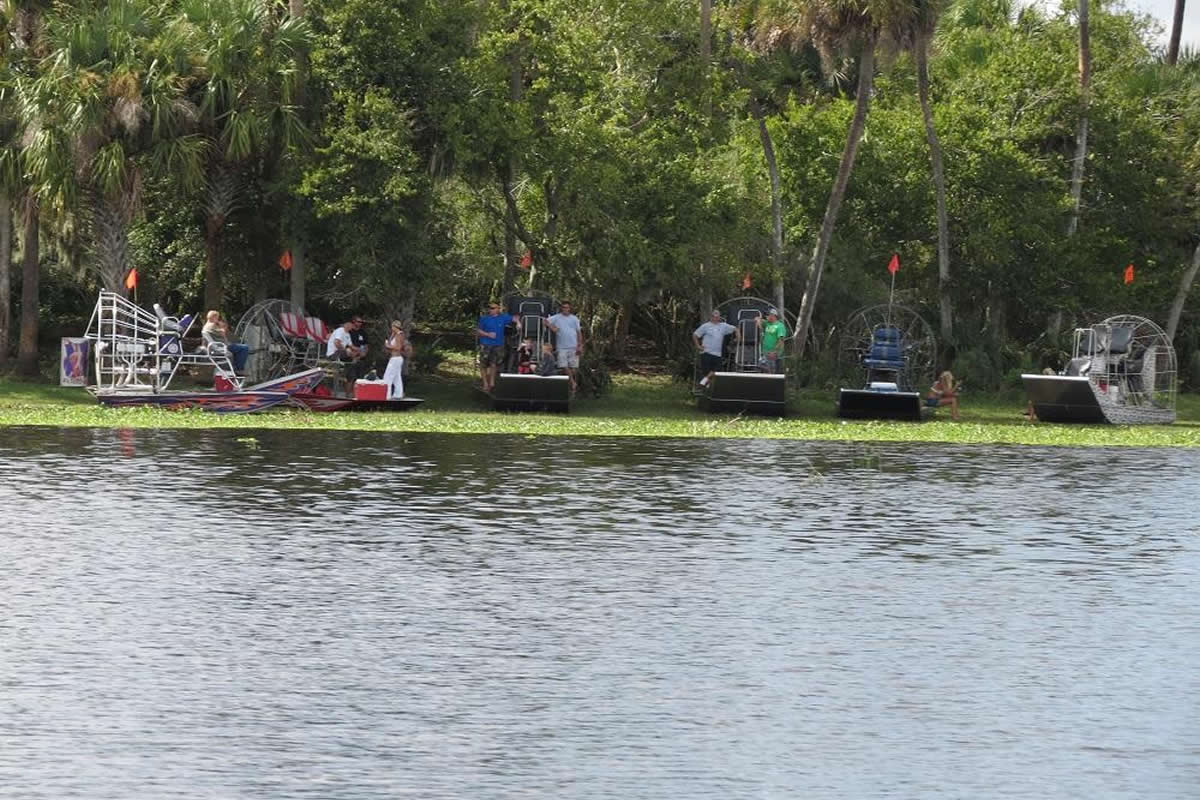 The only way to get an up-close and personal view of the Florida Everglades is with an airboat tour. It is important to prepare and bring all the right equipment with you to make the most of your ride. Don't worry, though, this attraction doesn't require you to bring much along, just a few essentials like proper clothing, and some accessories. Our experts offer this guide for preparing for airboat tours in Orlando. Airboat tour attire Airboat tours don't requ...
You can find over 350 species of plants and animals throughout the Florida Everglades. This rich destination for ecotourism allows you to ride through swamps and lakes for a unique nature experience that you can only find in Florida. There is no better way to experience nature than through airboat tours in Orlando. Orlando airboat rides offer tons of fun for visitors and residents alike, but it's always important to consider the safety tips. Our airboat ride experts offer these safe...
The goal when planning a vacation is usually to have as much fun as possible. Most people focus on finding new things to do that they haven't experienced before, whether they're in a new place or a place they fell in love with before. There are nearly 70,000 square miles of theme parks, beaches, shopping, and fun things to do in Florida. It would be impossible to do every fun thing in the sunshine state in a single vacation. There are great things to do in Florida that even ...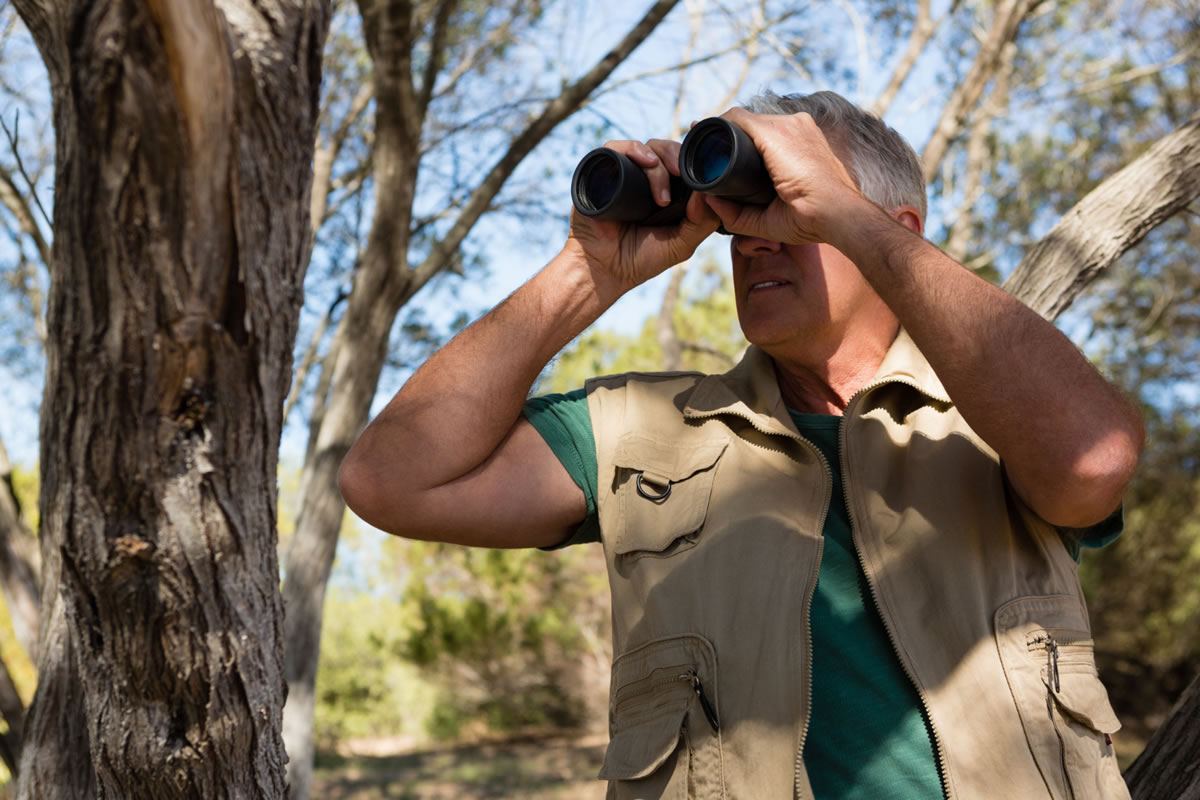 Florida airboat tours are among the most adventurous way to get a good look at Florida wildlife and terrain. However, you may be unsure about what to bring and how to dress if you've never been on an airboat tour before. We want to ensure that you're prepared, comfortable, and excited for your airboat tour experience. Our experts offer this checklist to remind you what to bring on your Florida airboat tour to get the most out of your trip. Insect repellent Do you...
The State of Florida is home to more than 350 species of life, though observing them all on an airboat ride is improbable. However, you will still be able to recognize a great variety of Florida wildlife. Mammals There are many mammals that you can encounter during your airboat ride, including: Wild pigs Florida was one of the first states in the US to have a wild pig population, thanks to traders and immigrants introducing them to Flo...
Florida is one of the best vacation spots for the entire family to enjoy. It offers everything from beautiful beaches to thrilling theme parks to cultural opportunities, allowing you to pick and choose everything you want to do on your trip. Florida is also home to the beautiful Everglades National Park, which provides vacationers a chance to experience a truly unique and captivating landscape. Add the adventure of our airboat rides in Orlando, and you have something everyon...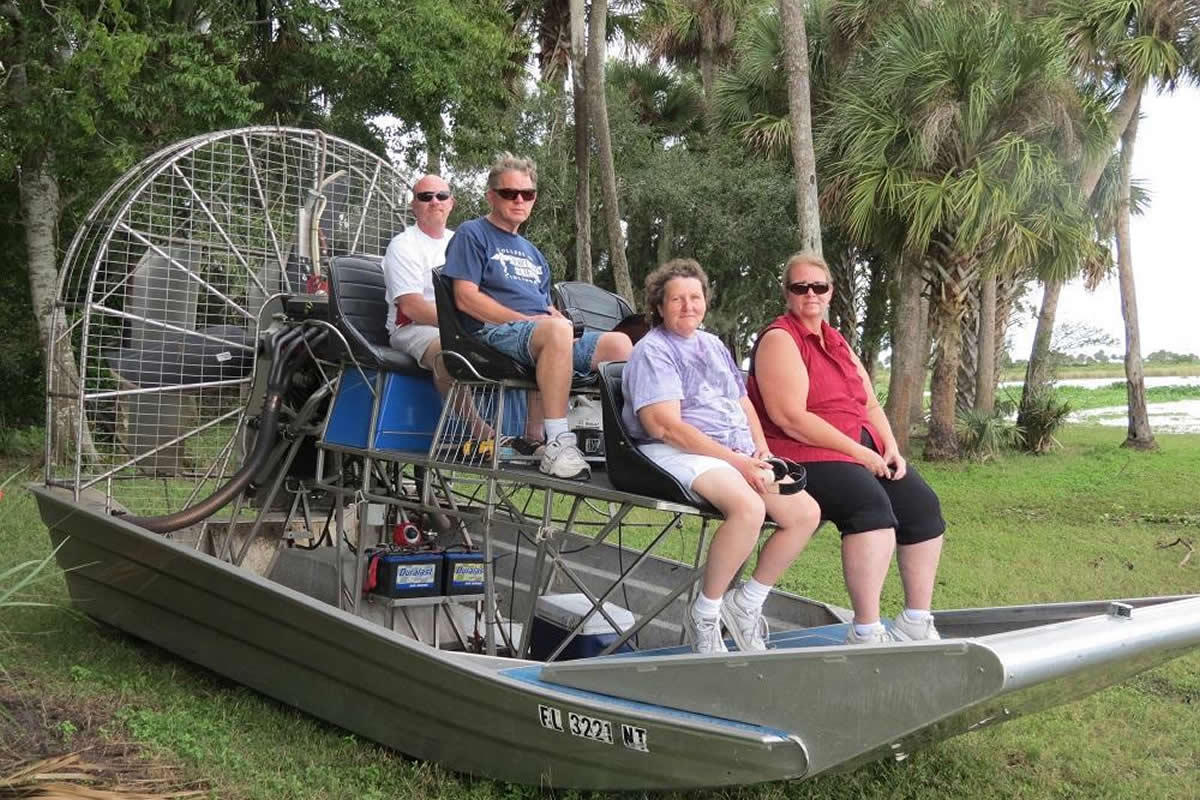 Are you looking for a new and exciting adventure on your next trip to Orlando? Do you want to keep the whole family happy with a unique journey through nature? To take a break from the hustle and bustle of theme parks and connect your family with the natural landscape offered in central Florida, you should consider our airboat tours in Orlando. Once you book with us, you will get excited about the unique experience ahead of you. These are a few things to do to prepare ...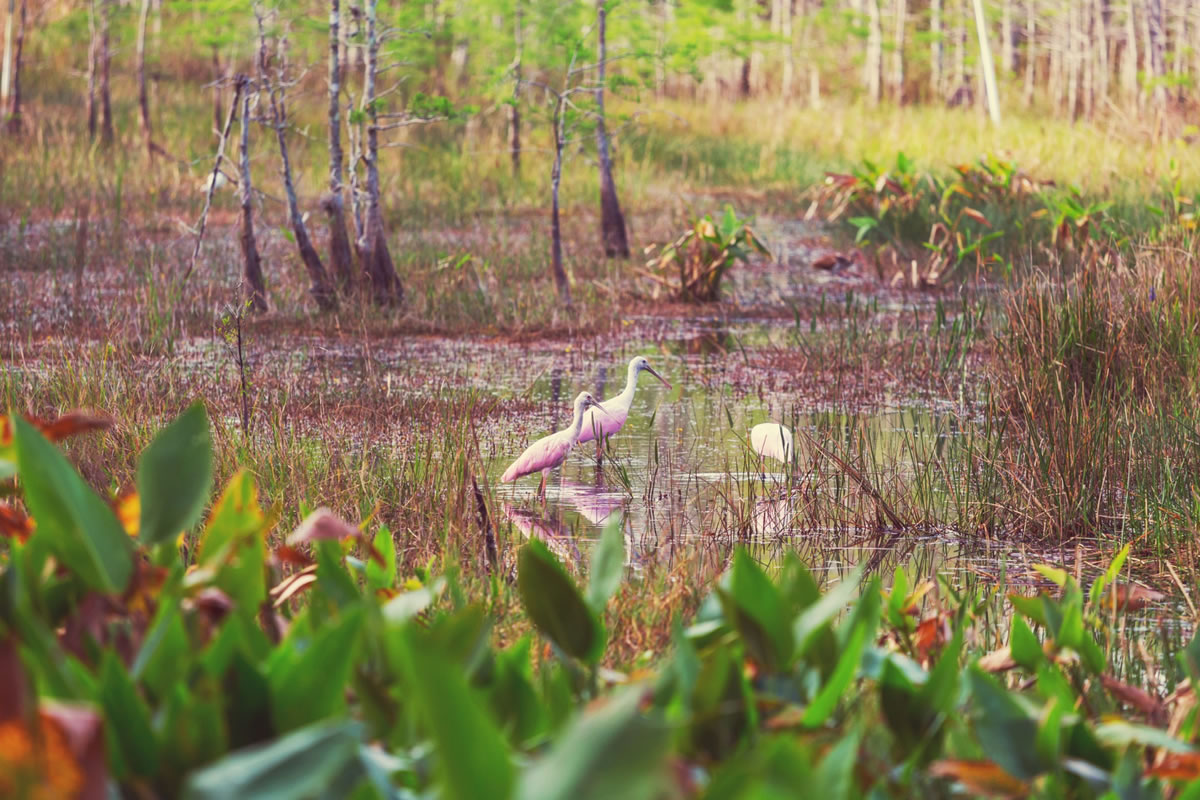 Everglades National Park is an American treasure that is also a World Heritage Site. With 1.5 million acres of marsh, Everglades National Park is an enormous subtropical wilderness in the United States. That equates to more than 2,300 square miles. This massive marsh is also an International Biosphere Reserve that protects an unmatched landscape that serves as critical habitat for various rare and endangered species such as alligators, snakes, birds, the Florida panther, and other exoti...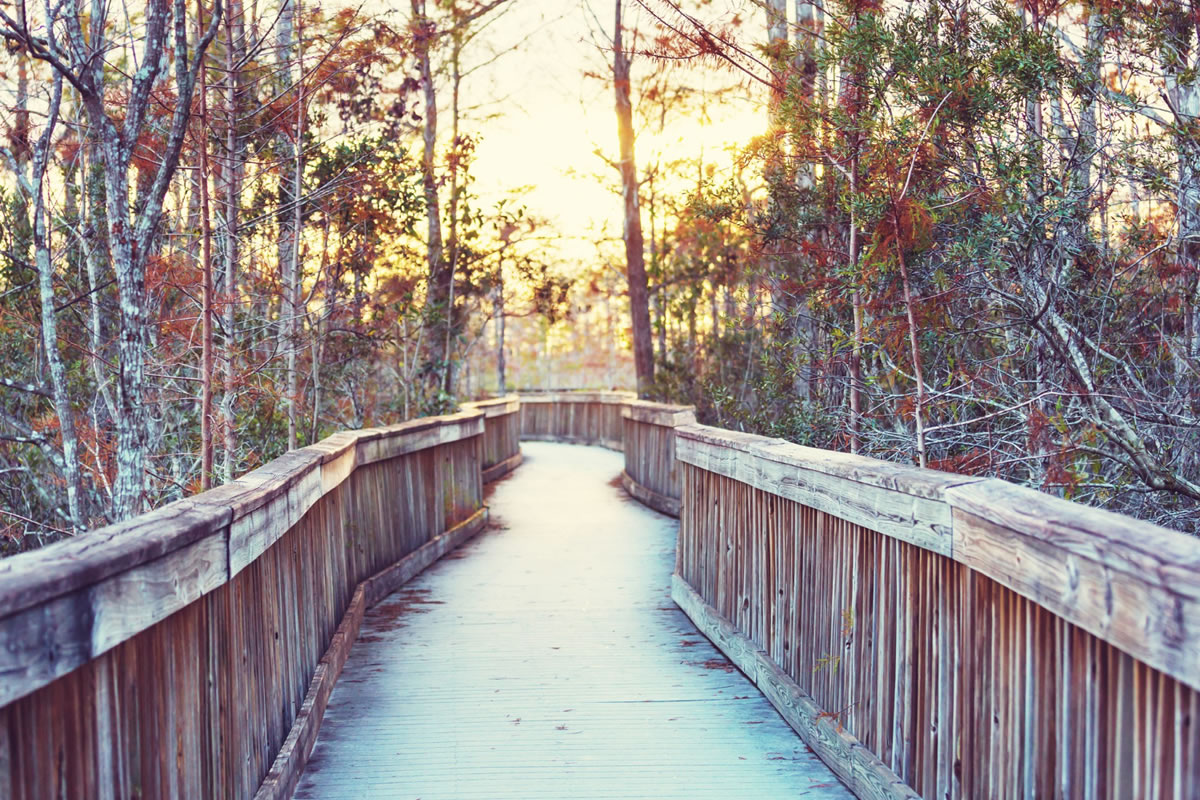 Are you looking for the perfect destination for your next family vacation? Do you want to choose a place that is family-friendly, affordable, and offers many unique experiences that everyone can enjoy? When it comes time for you to start planning your next family vacation, you should look into travelling to Florida. Florida is home to many theme parks, unforgettable natural landscapes, unique adventures, cultural opportunities, and plenty of beaches. These are just a f...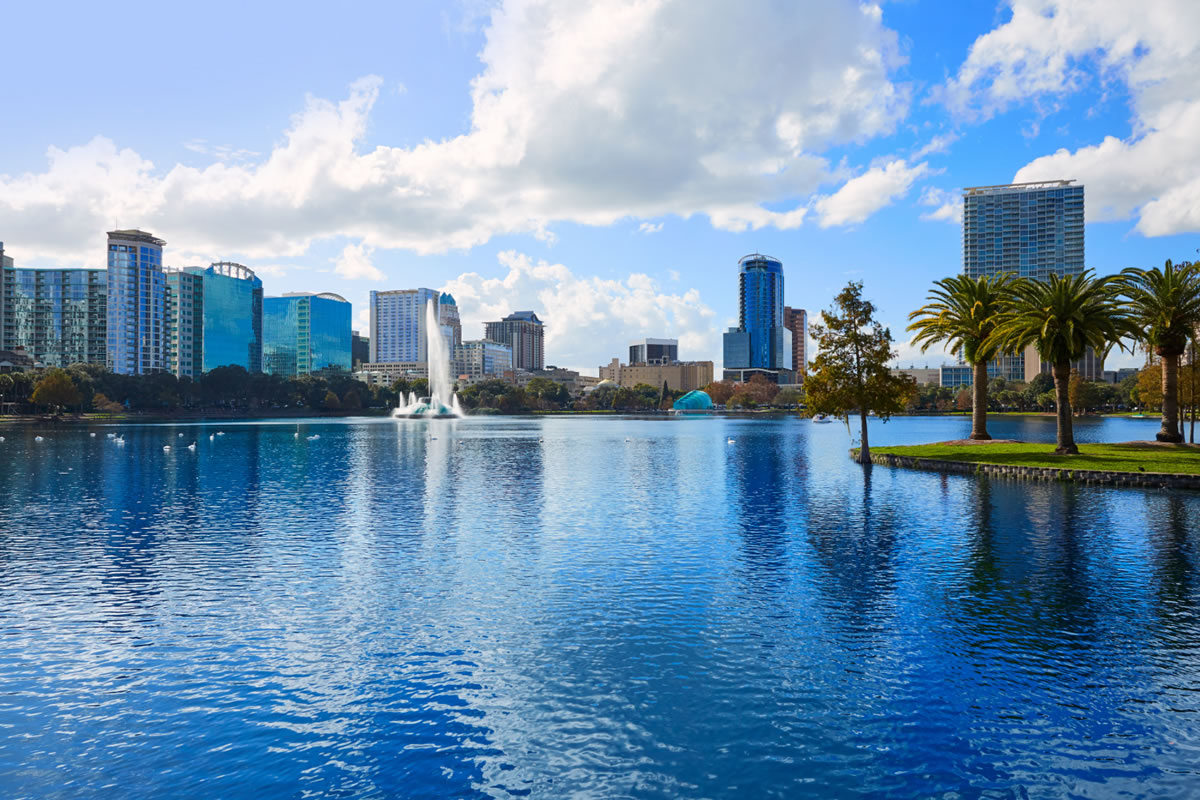 Are you nervous that your Orlando vacation will break the bank? Taking the family to Orlando does not mean that you need to take out an extra loan to afford the trip. Although there are many exciting and expensive attractions in and around the city of Orlando, there are also many things to do to keep your budget in check. Some of these activities are even free. These are a few budget-friendly things you can do on your next Orlando family vacation. Visit Lake...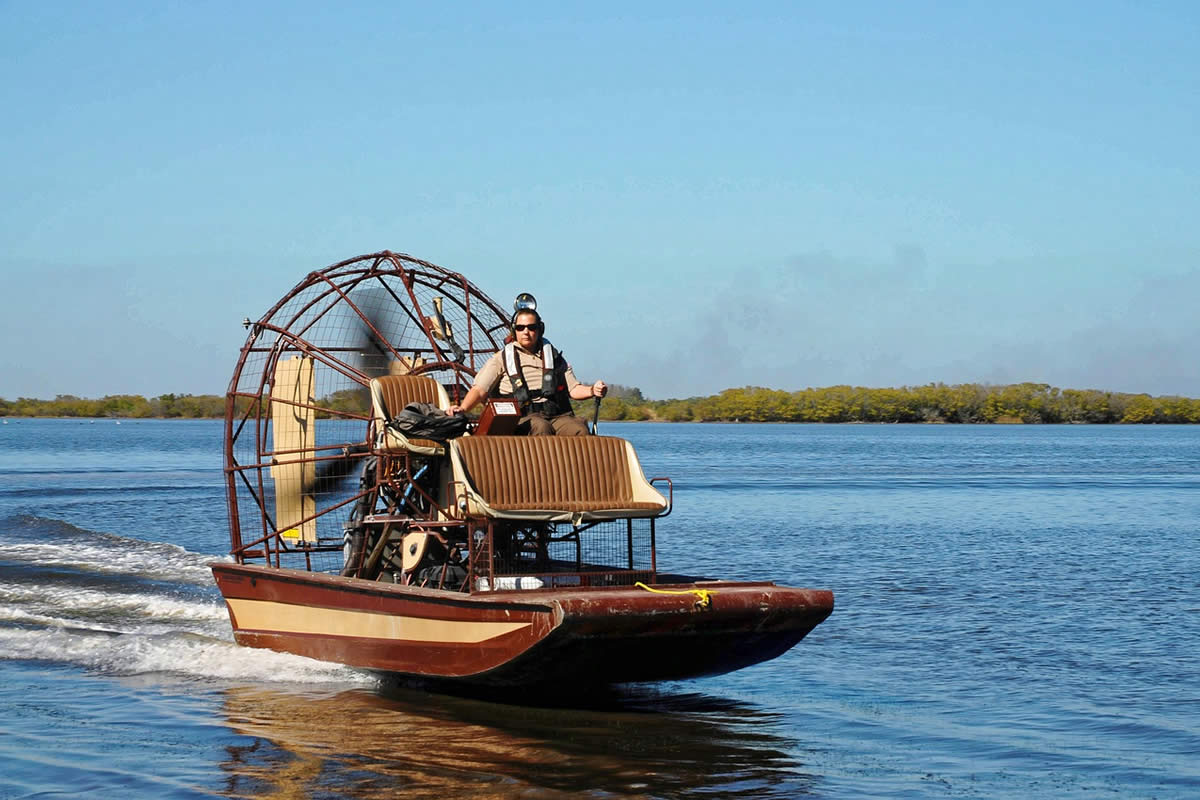 It can be difficult to keep your children entertained when you are away on vacation, as they will be endless balls of energy that keep going all day and night. However, when you choose the right family-oriented activities, you can rest-assured that they will enjoy themselves each day of your trip. Our airboat tours in Orlando are some of the most enjoyable family adventures in the area, and they even give you a break from the hustle and bustle of the crowds. These are a few ...
Do you enjoy extreme adventure sports? Have you ever longed to go skydiving, mountaineering, or hang gliding? Perfect! Going by airboat rides in Orlando through the Everglades is one of the most incredible experiences you'll ever have. The sensation of sliding through the water at speeds of up to 40 kilometers per hour is breathtaking. These are a few of the reasons why you should consider going on an airboat ride to explore the Florida Everglades. Unique Experience ...
Are you looking for a unique outdoor adventure to enjoy on your Florida vacation? Do you want to try something new and adventurous with the whole family? When you choose to travel to Florida for your next vacation, you are choosing a destination that offers countless activities for entertainment and relaxation. Our airboat tours in Orlando are just one of them. These are some of the outdoor adventures that you should try on your next trip to Florida. Hiking...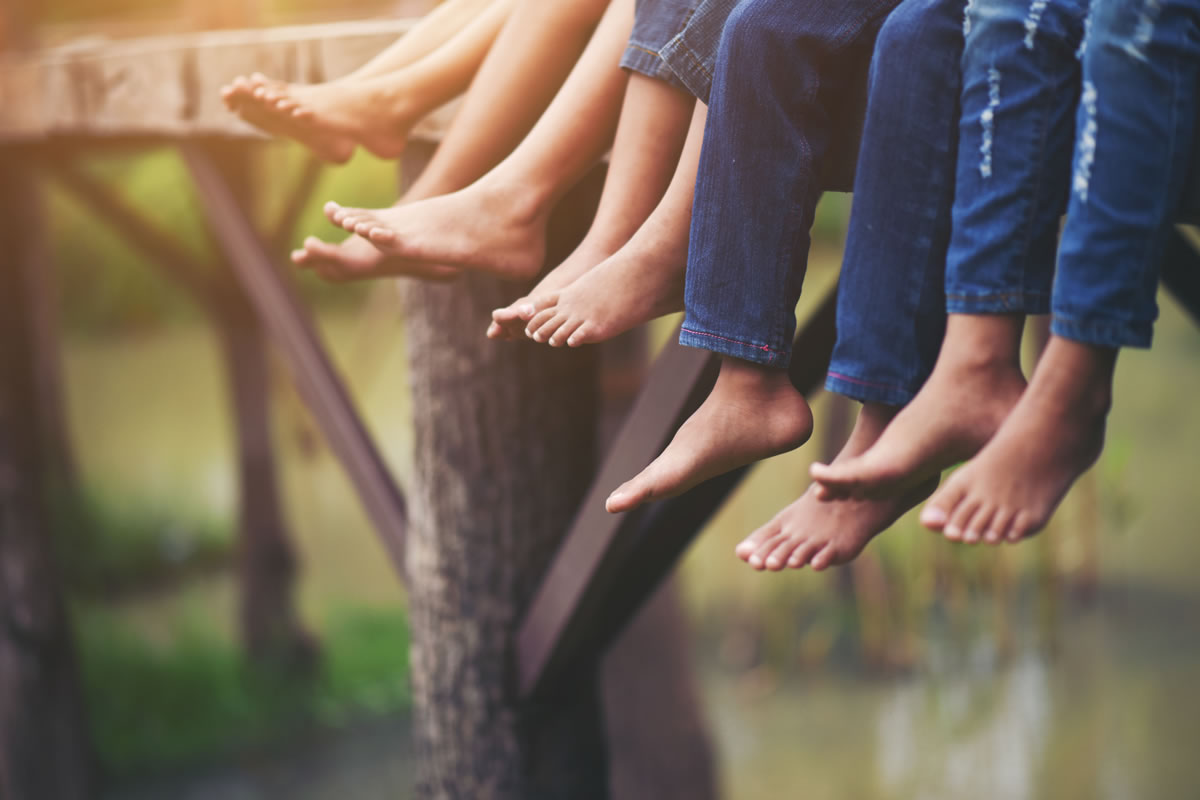 Do you want to find an affordable and fun family-friendly vacation destination? Are you looking to take your family on a unique vacation that everyone will enjoy? When you travel to Florida, you can pack in the action with thrills, and you have the chance to also relax on the beautiful beaches. In Florida, there is truly something for everyone to enjoy. These are some of the reasons why you need to visit Florida on your next family vacation. You Get a ...
Many people travel to Florida to check out the theme parks and the beaches. However, there are many more beautiful features in Florida that people should want to check out. The natural beauty that Florida has to offer exists in the millions of acres that exist in the Everglades National Park. This giant subtropical oasis is home to many different reptiles, amphibians, mammals, and birds that have found this land to have exactly what they need to thrive. Those that love...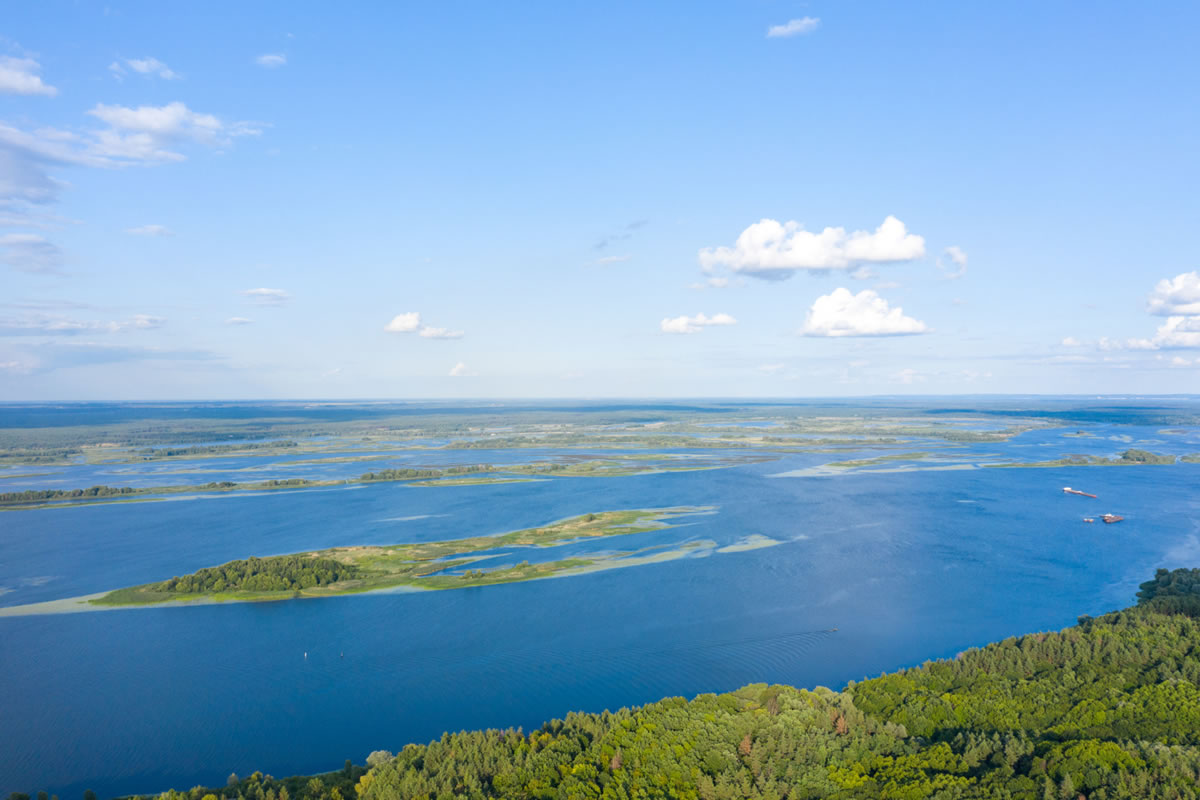 Are you looking for a unique adventure to enjoy on your next Florida vacation? The magnificent Florida Everglades is one of the continent's unexplored wilderness areas. This natural scenic region of tropical wetlands and abundant wildlife is anything but dull. It covers a broad area of wetlands home to various reptiles, rare birds, and fish. Although much of the land is grassy, the slow-moving rivers and sawgrass marshes help create a diverse ecosystem that you can discover on our a...
Are you looking for a unique adventure that the entire family will enjoy? Do you want to try something new on your next Orlando vacation? Trying something new can lead you to discover a brand new passion in your life, and our airboat rides in Orlando can be your next favorite adventure. Discover the magic of the Everglades and the beautiful wildlife that call this region home by hopping aboard our tours and enjoying the ride. There are many advantages to spending your ...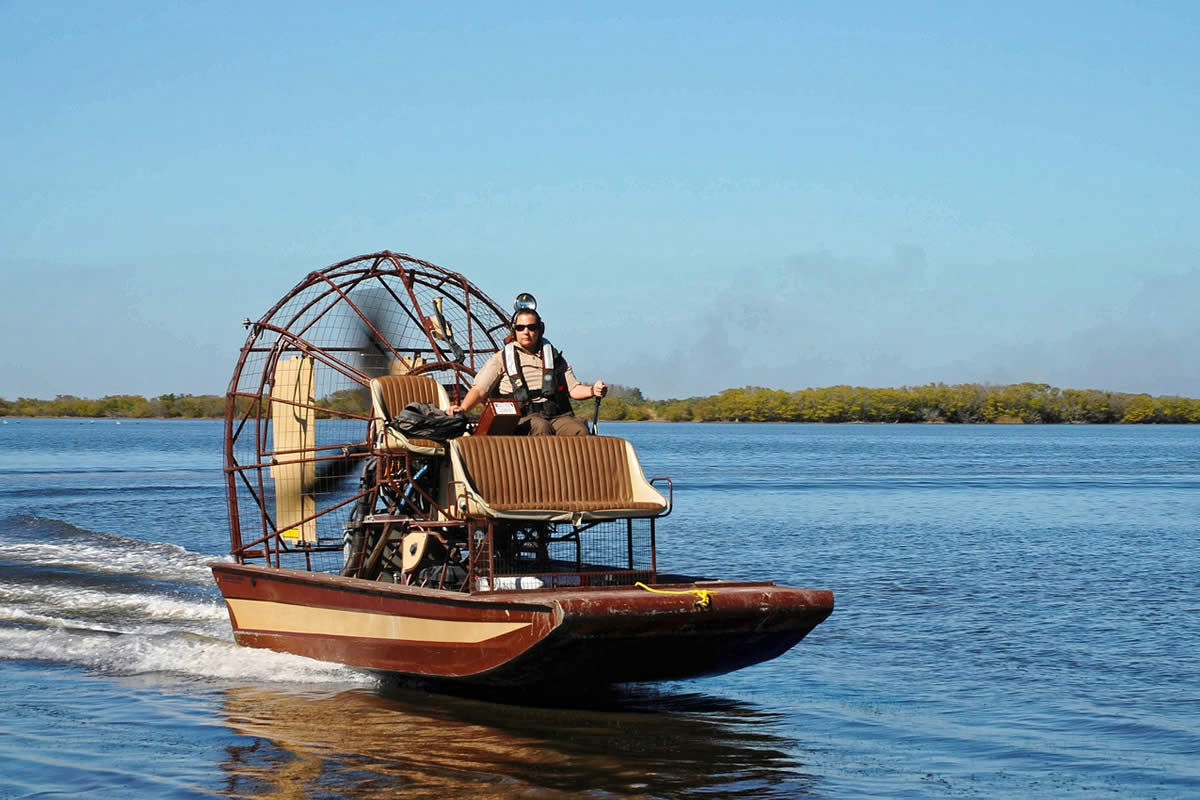 Are you looking for an experience that the entire family will enjoy? Do you love spending your time immersed in nature? When you are looking for a unique and thrilling event to enjoy on your vacation, you should consider one of our airboat tours in Orlando. We take boat tours through the Florida Everglades to allow our guests a chance to experience some of Florida's most beautiful landscapes in hopes that they will spot a gator on their way. These are some of the r...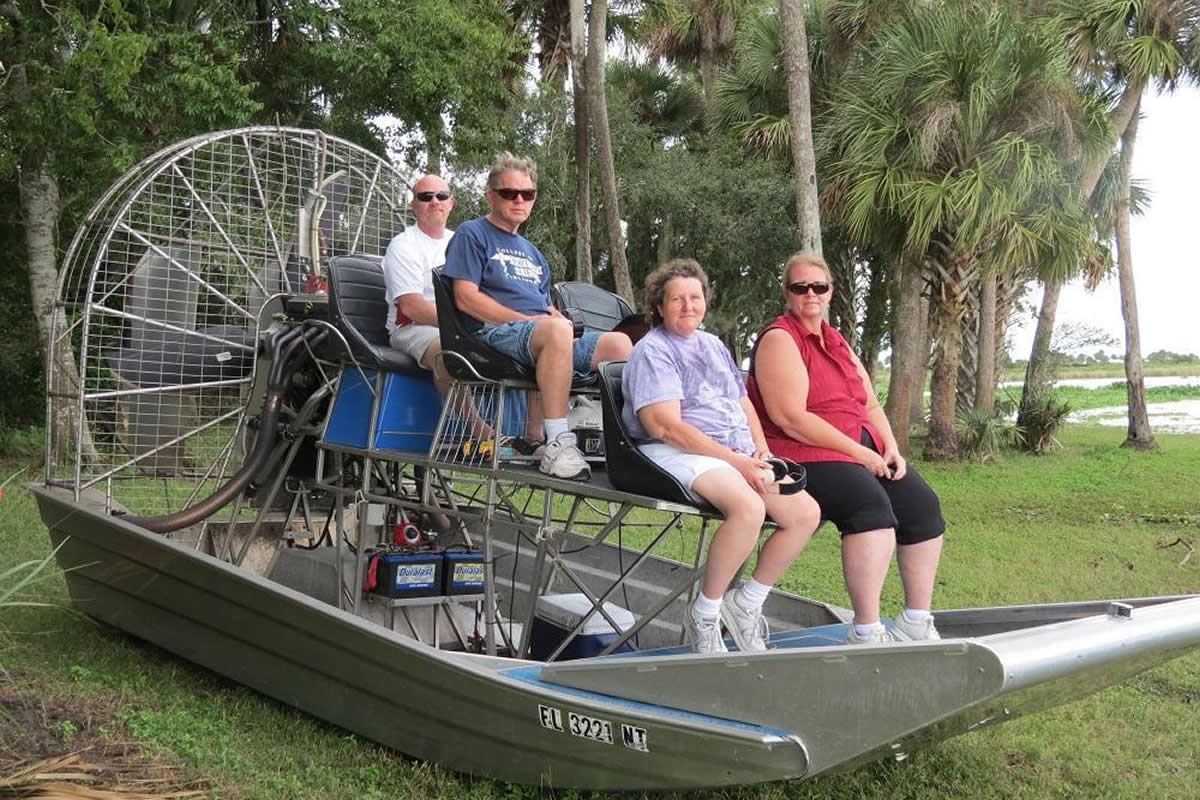 Have you recently booked your vacation in Orlando for this summer? Do you want to get started on your itinerary right away? When you are travelling to Orlando, you will likely be overwhelmed by the advertisements for all the bustling theme parks and main attractions. Although those places are extremely thrilling and enjoyable, they will be crowded, and you may have already been there before. This time, when you visit Orlando, you may want to try a few new activities.&n...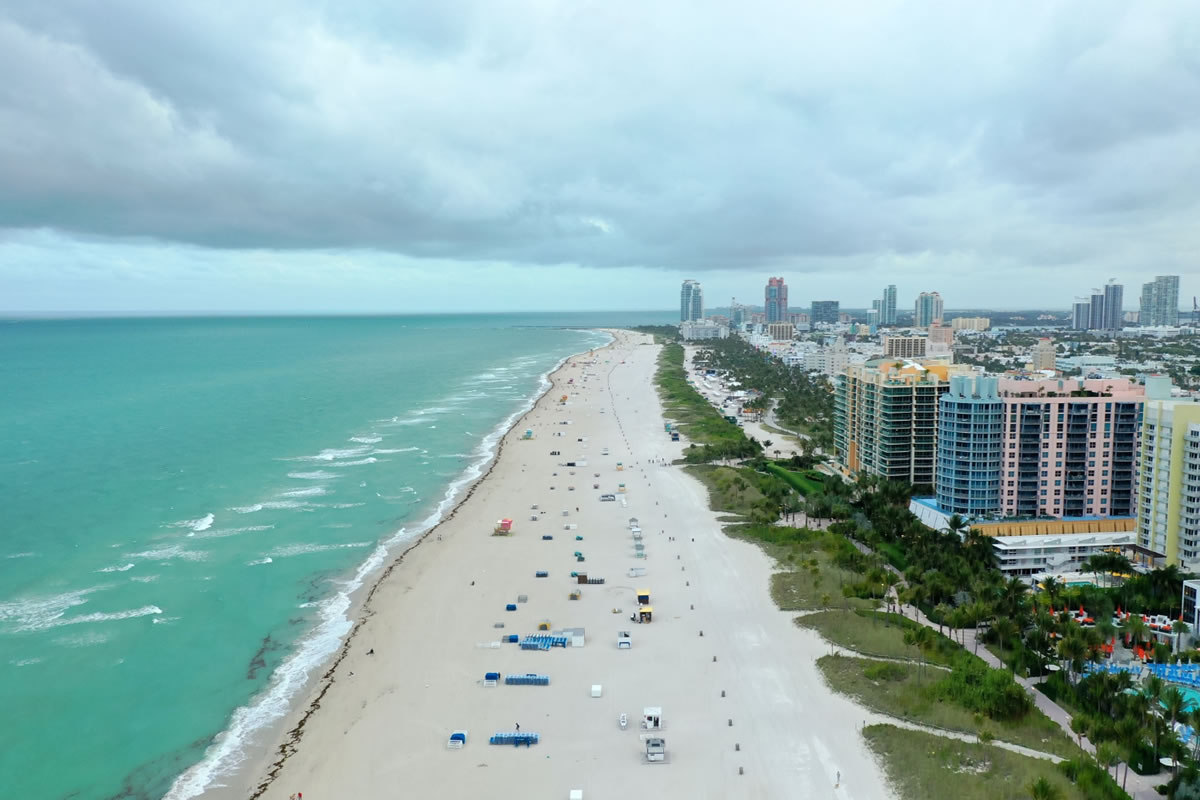 Do you enjoy spending time on the water? Do you love the thrilling adventure of a boat ride without the hassle of boat ownership? Are you looking to create unforgettable memories with your family? When it comes time for you to choose a destination for your next family vacation, you will want to think thoroughly about the best place for everyone. If you have a family that loves to spend their time in or near the water, Florida is truly the best location for you. T...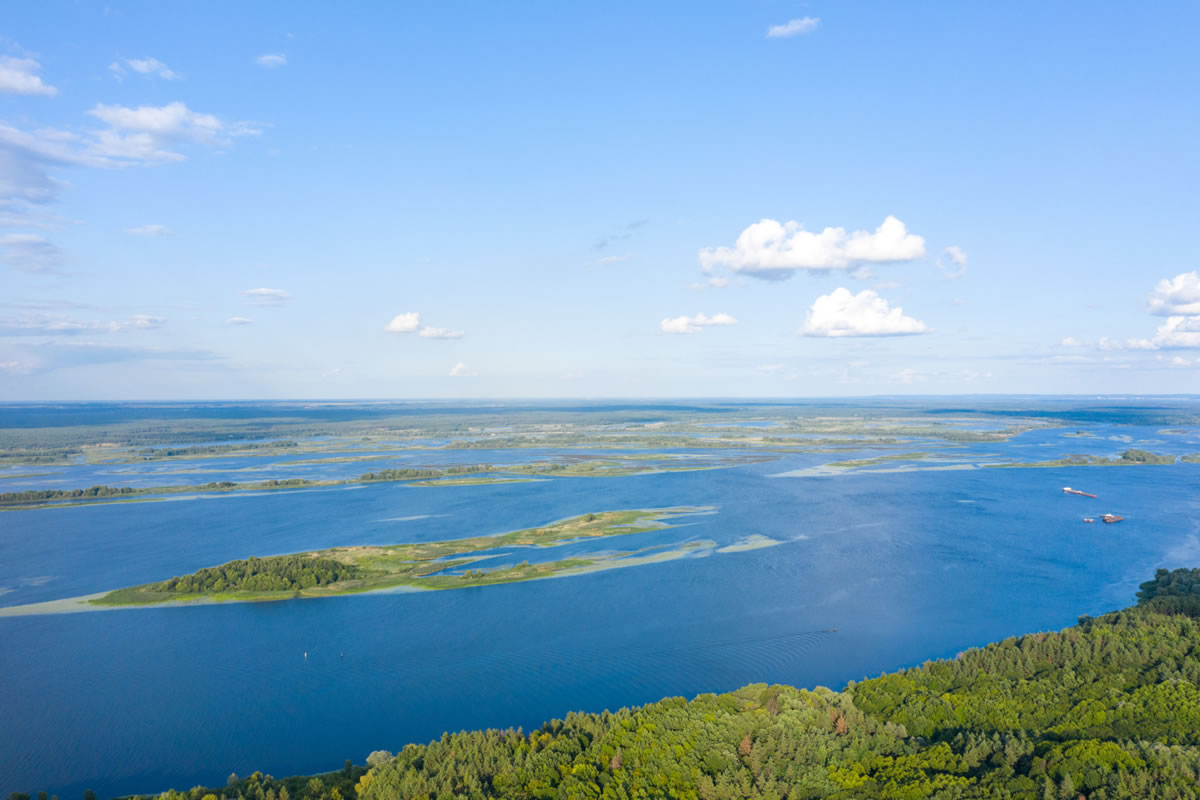 Are you looking for a unique vacation spot? Do you want to create unforgettable memories with your family while exploring the natural landscape? Are you an animal lover? When it comes to creating memories with your family, you will want to visit the Florida Everglades and take a trip on one of our airboat rides in Orlando. From visiting with unique animal species to spotting wildlife that are custom to this area, there are many reasons why you may want to visit the Flo...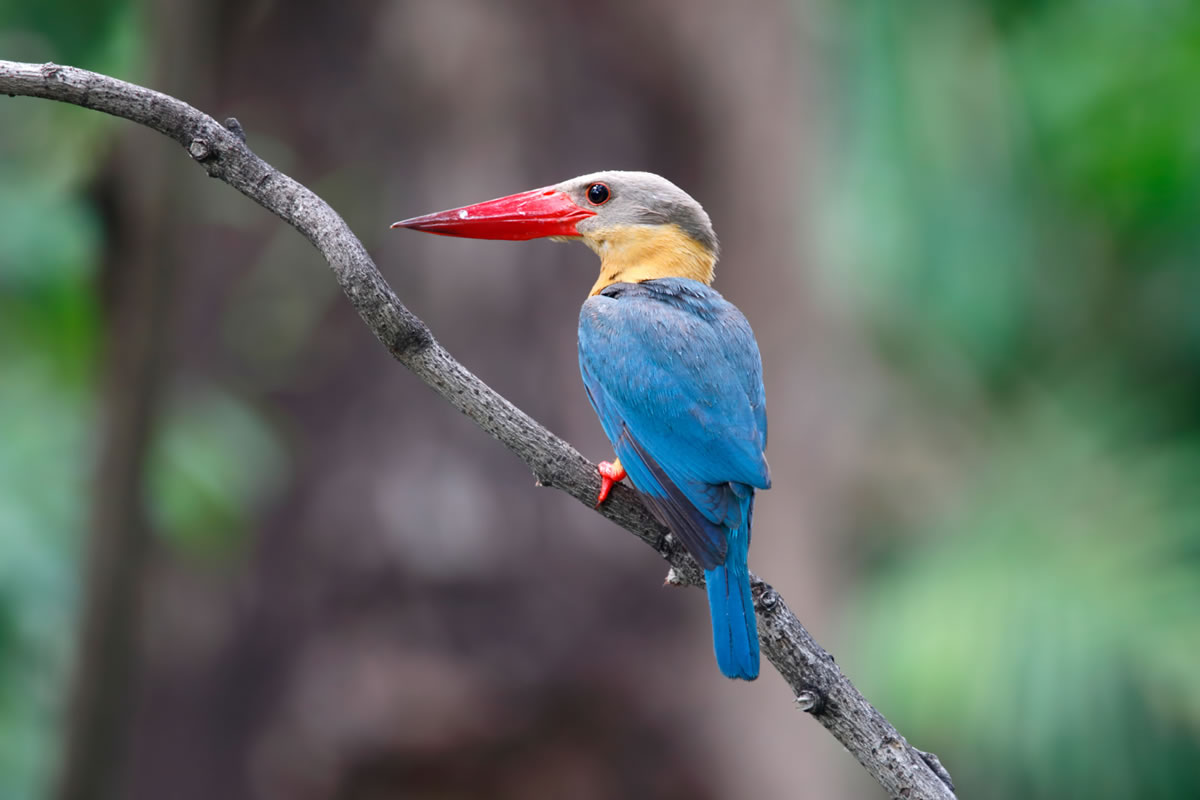 Are you an avid birdwatcher? Do you enjoy seeing new species of birds everywhere you go? For those of you that travel to different parks and national reserves to check out birds, you won't want to miss the bird species that live in the Everglades National Park in Florida. When you take one of our exciting airboat tours in Orlando, you will have a chance to get up close and personal with many of these rare and beautiful bird species that live here. Here are just a f...
Are you interested in going on new adventures? Do you want to enjoy unique experiences with your family? Do you love spending time outdoors? When you book one of our airboat rides in Orlando, you will be able to combine all of these things so that you can enjoy time well-spent with your family. Whether you enjoy spotting new animals or you just like a thrilling adventure, you will surely find something you love aboard one of our exciting airboat rides. There are a few ...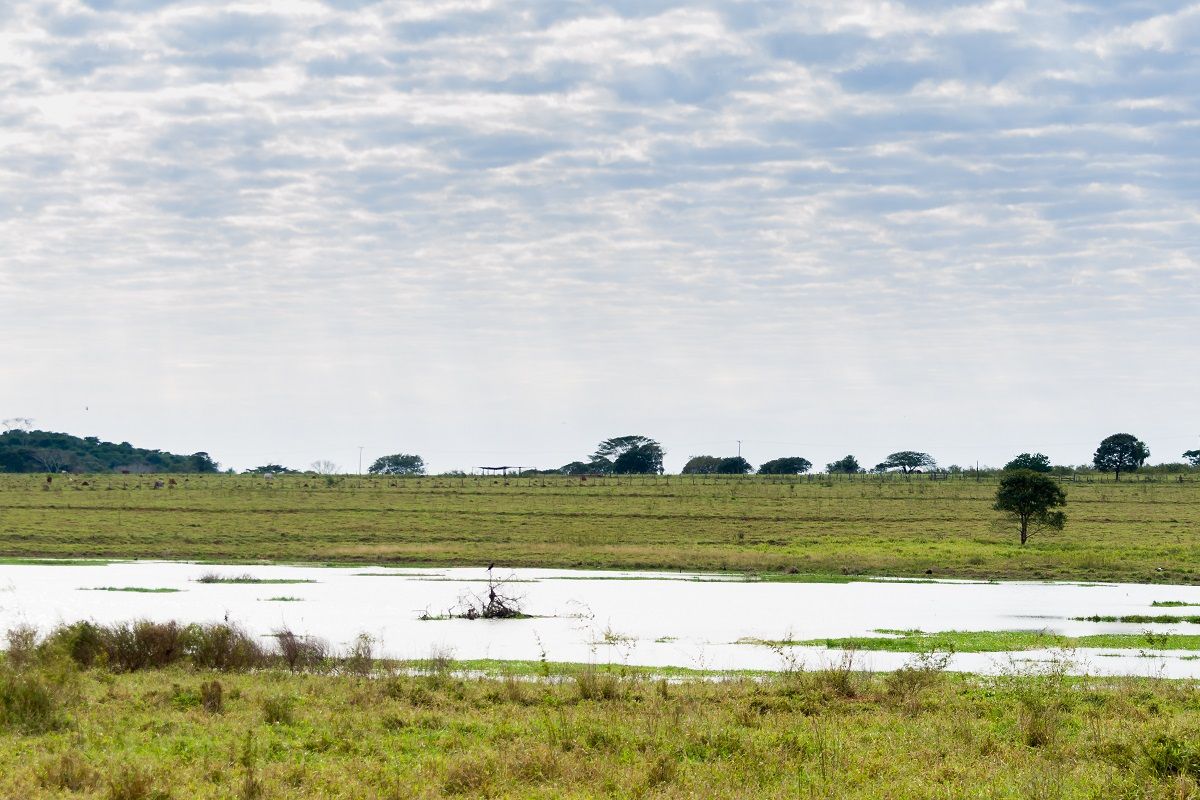 Are you tired of the cold weather, the icy conditions, and the freezing temperatures of the north? When you are looking to get away for the winter, you should look no further than the sunny state of Florida. Florida offers many incentives for those looking to get away during the colder winter months up north. Imagine spending your days walking alongside the beach or riding on airboat tours in Orlando instead of trying to get warm under stacks of blankets on the couch. ...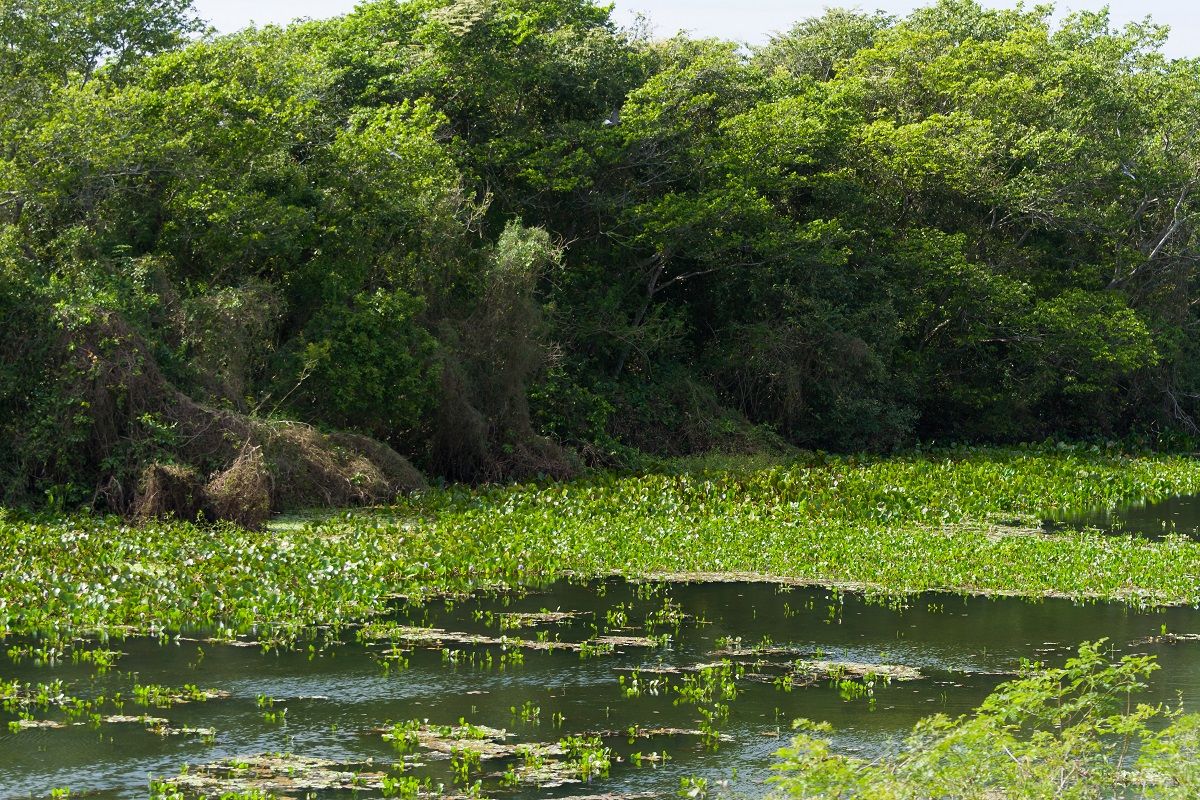 Did you know that the Florida Everglades is the third largest park in the lower 48 states? It is home to many unique animals, beautiful landscapes, alluring birds, and unforgettable experiences. Hiking There are many short trails that lead enthusiastic hikers to attractive sites in the Everglades. For those looking to spend more time in the swamp, you can also opt for the longer trails to spend an entire afternoon and reach those daily step goals. ...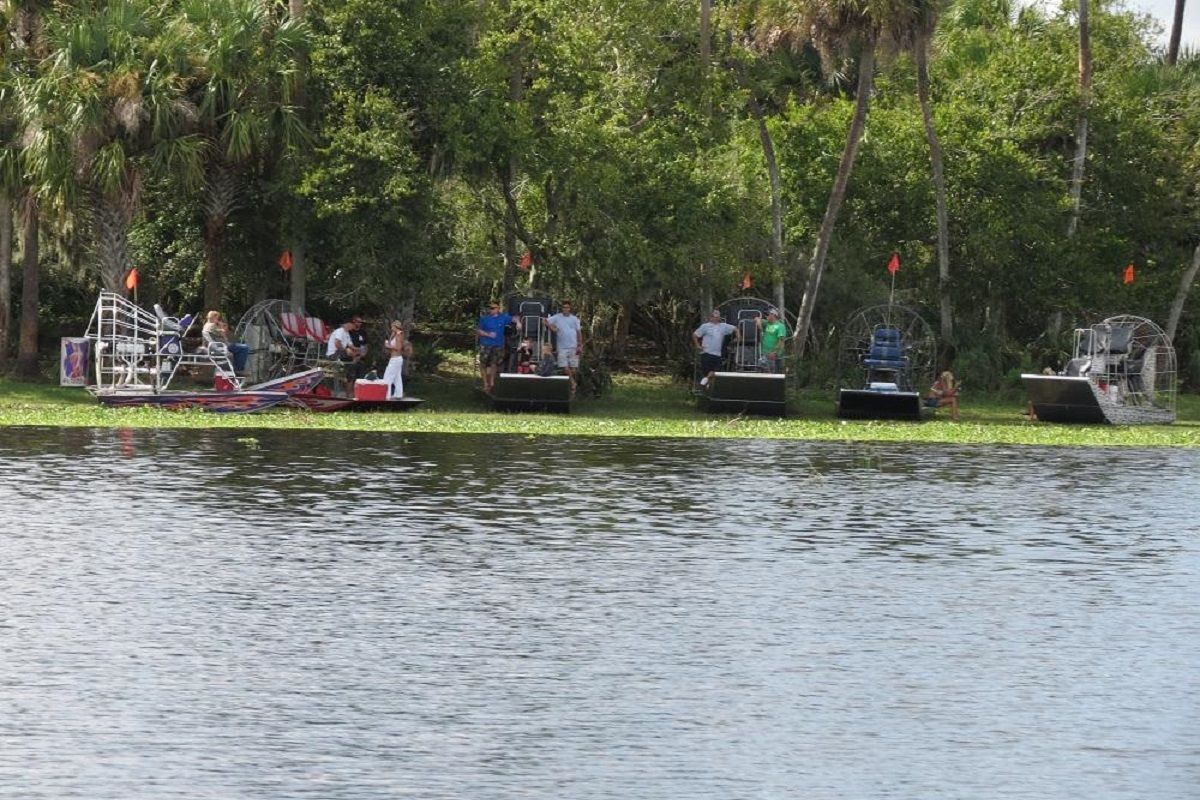 Are you planning a family vacation to Orlando during this winter? Have you always wanted to travel to Orlando on a vacation? Taking time away from reality is incredibly important to unwind, recharge, and many unforgettable memories. When you choose to visit Orlando on your next vacation, you will want to fill your schedule with fun and exciting adventures that the whole family will enjoy. Whether you are thrill seeker on the coasters at theme parks or aboard our ...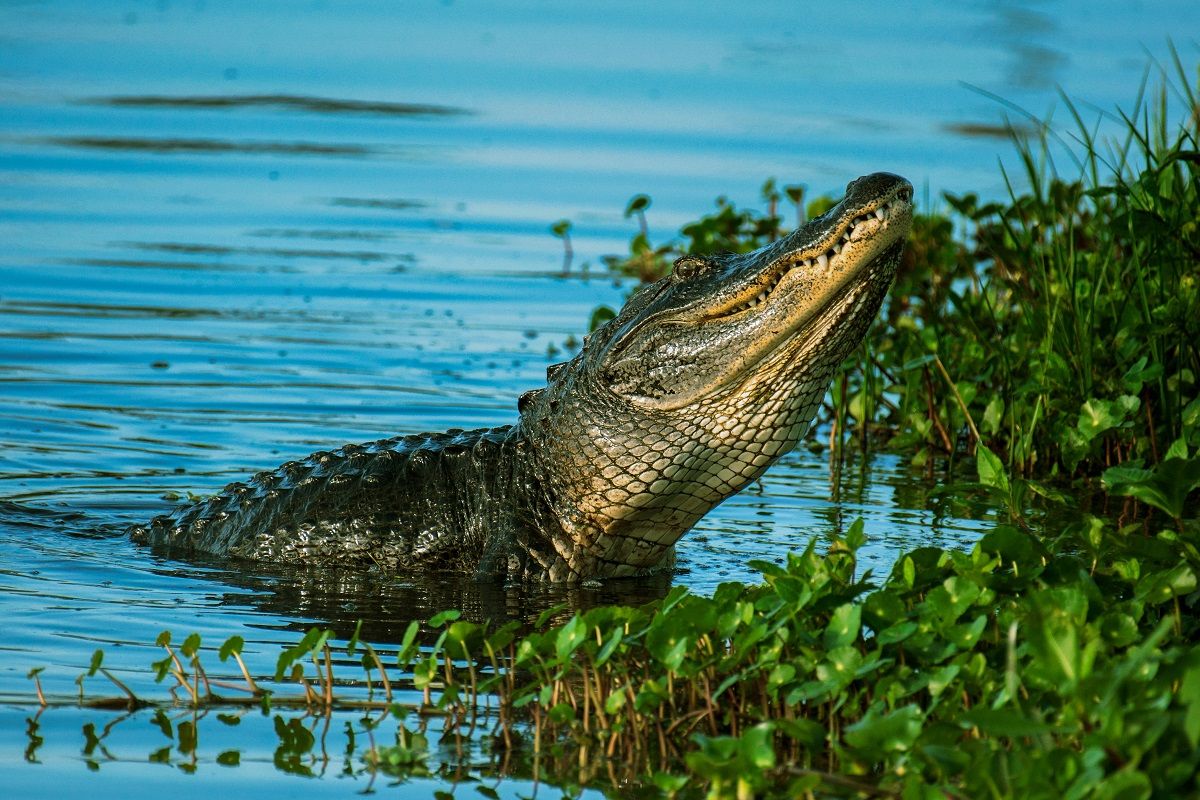 Have you ever wondered why the Florida Everglades are such an important and protected place in the state of Florida? Have you ever wanted to take a trip deep into the swamps to explore the area for yourself? When you are interested in unique landscapes, rare wildlife, and a truly exciting adventure, you should take a trip on our airboat tours in Orlando. You will get to see the wonders of the Everglades from a front row seat. Before you get started on our tour, there a...
Are you looking to plan your Orlando vacation with kid-friendly activities? Do you want to try something new that the entire family will love? When you book one of our airboat rides in Orlando, you and your kids will have an experience that you won't soon forget. Take a break from the crowds and the beach and enjoy the day boating through the unique Florida swamps with our knowledgeable tour guides. At Switchgrass Outfitters, we provide an experience that everyone ...
Are you looking to add excitement and thrill to your trip to Orlando? Do you enjoy spending time exploring new landscapes and spotting new wildlife? If you love to try new things and enjoy all life has to offer, you will love to book one of our airboat tours in Orlando. When you book with Switchgrass Outfitters, you will have access to some of the best tour guides in the area as you make your way through the unique landscape of the Florida swamps. We offer tours that m...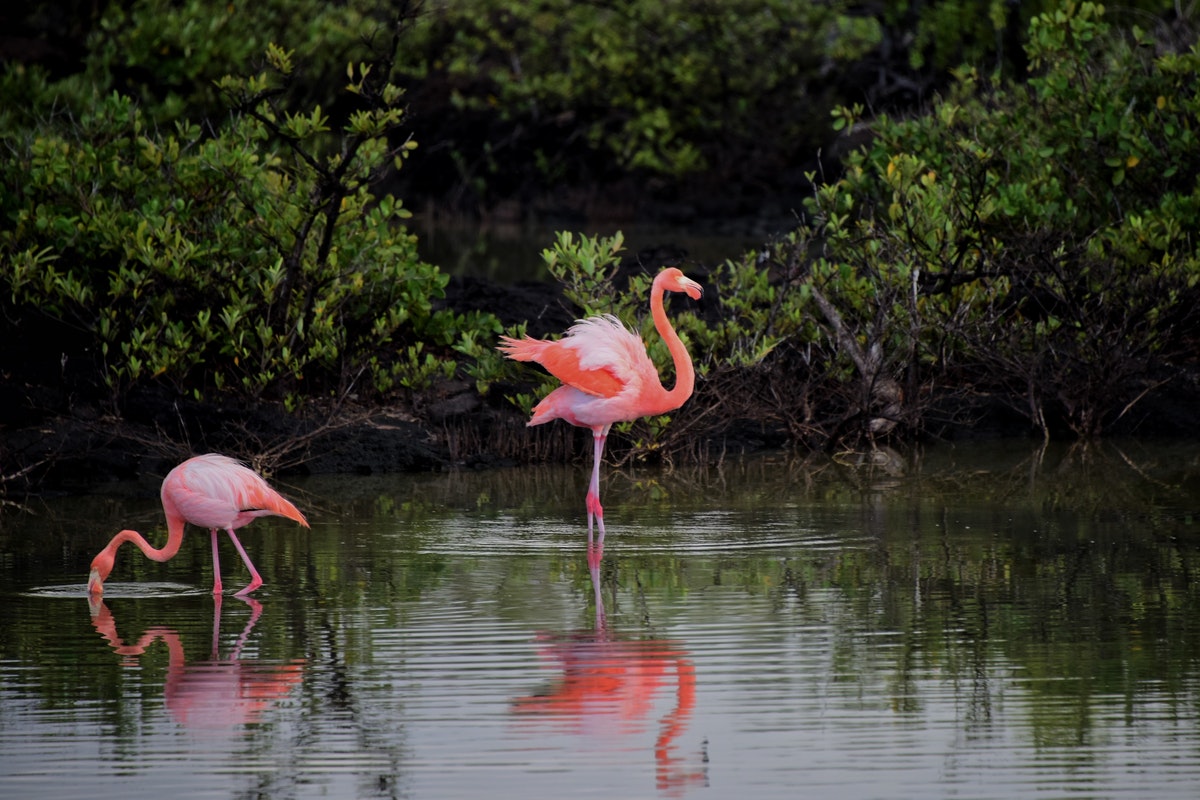 Did you finally book your trip aboard one of our unforgettable airboat tours in Orlando? Are you looking to prepare yourself by understanding some basic facts about the swamps? Whether you are a resident of our beautiful state or you have chosen to vacation here this year with your family, you will find an unforgettable and thrilling adventure when you ride on one of our tours. Before you jump on board, there are a few facts that you'll want to know about the Florida swa...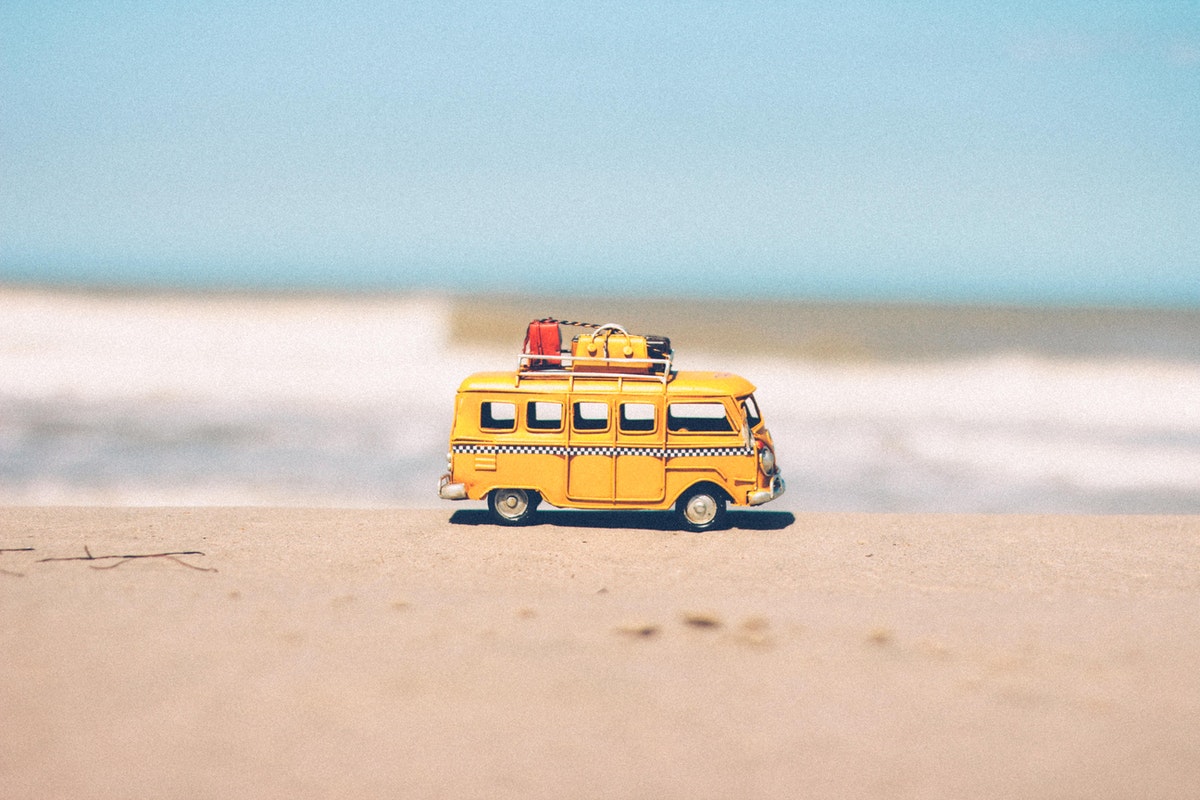 Are you looking for a family-friendly vacation spot that provides hours of entertainment and a unique experience for the family? Do you want to enjoy the sunshine and thrilling amusement on your family vacation this year? Whether you are looking for a relaxing vacation full of family moments or you are looking for thrilling and unique entertainment, the city of Orlando, FL has something to offer everyone in the family. From theme parks to airboat rides in Orlando, there'...
Have you and your family decided to take an airboat ride through the Everglades on your next vacation to Florida? Once you book your airboat rides in Orlando with Switchgrass Outfitters & Airboat Tours, you'll have a memorable and exciting adventure to look forward to. However, you might be wondering what you'll need to bring or how you'll need to prepare for your adventure aboard our airboats. Although it may not seem like much, there are still a few things ...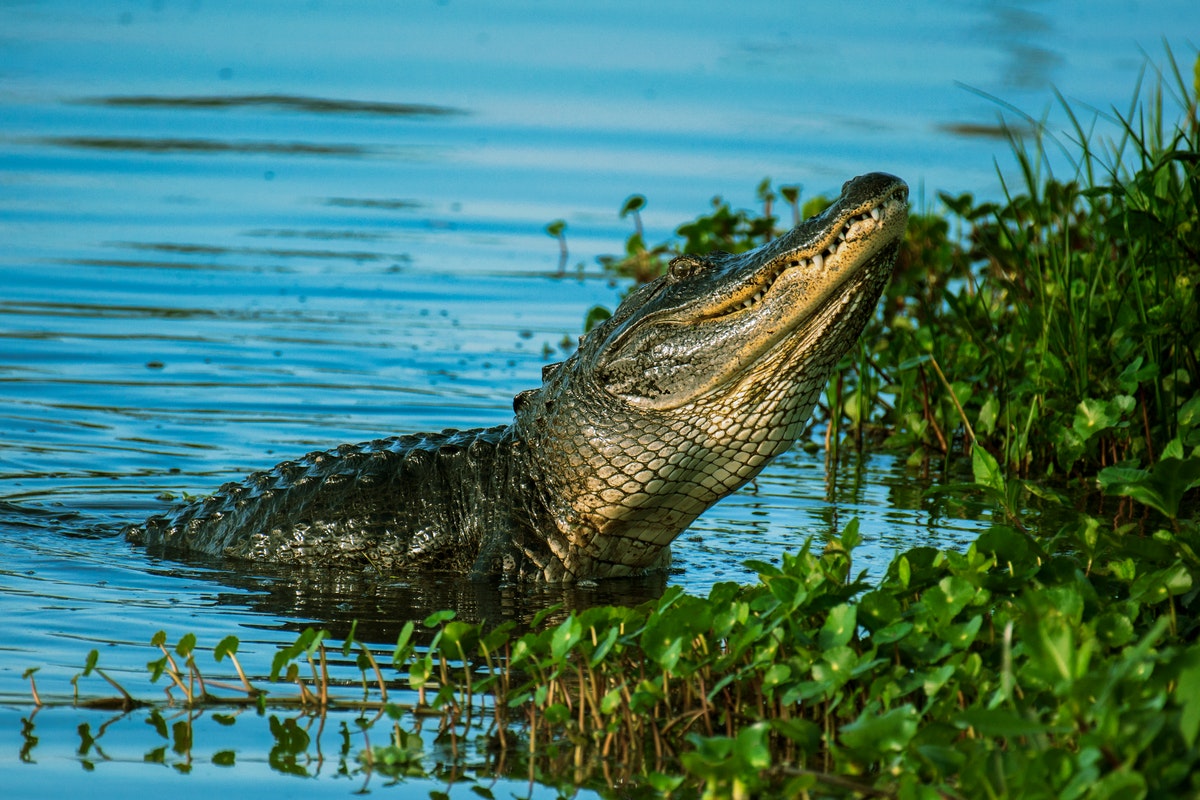 The Florida Everglades are known to be home to many beautiful landscapes and even more interesting wildlife. Many people know the Everglades to be home to the American alligator, and this alone brings many visitors to our swamps each year. In order to get a close glimpse at these unique reptiles, you'll want to hop on board one of our airboat tours in Orlando. This unforgettable journey through Florida's unique swampland will provide an experience that the whole fami...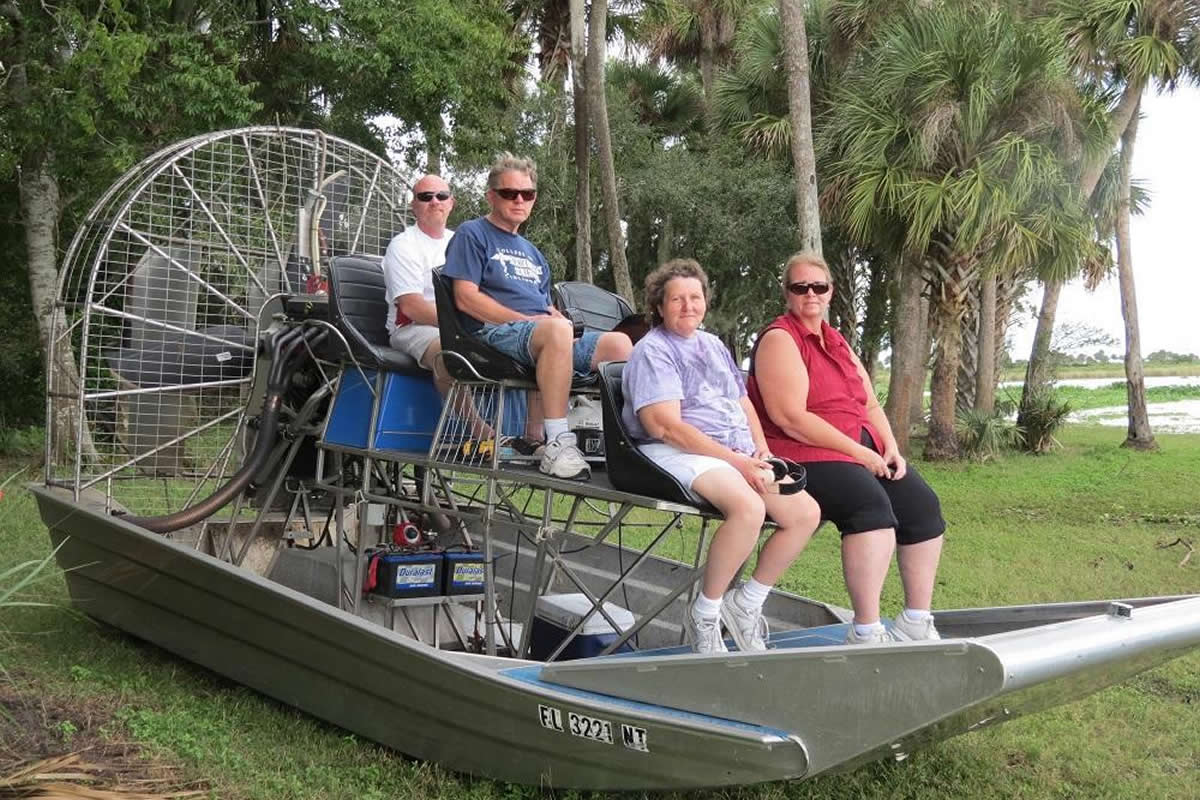 Are you looking for a unique and unforgettable experience when you vacation in Florida this year? Or are you a Florida resident looking to become more in touch with the natural beauty your state has to offer? Our airboat tours in Orlando are a great way to connect with the natural landscape while having an enjoyable and exciting adventure with loved ones and friends. Whether you are looking for an escape from reality or an education experience with swamp wildlife, you will b...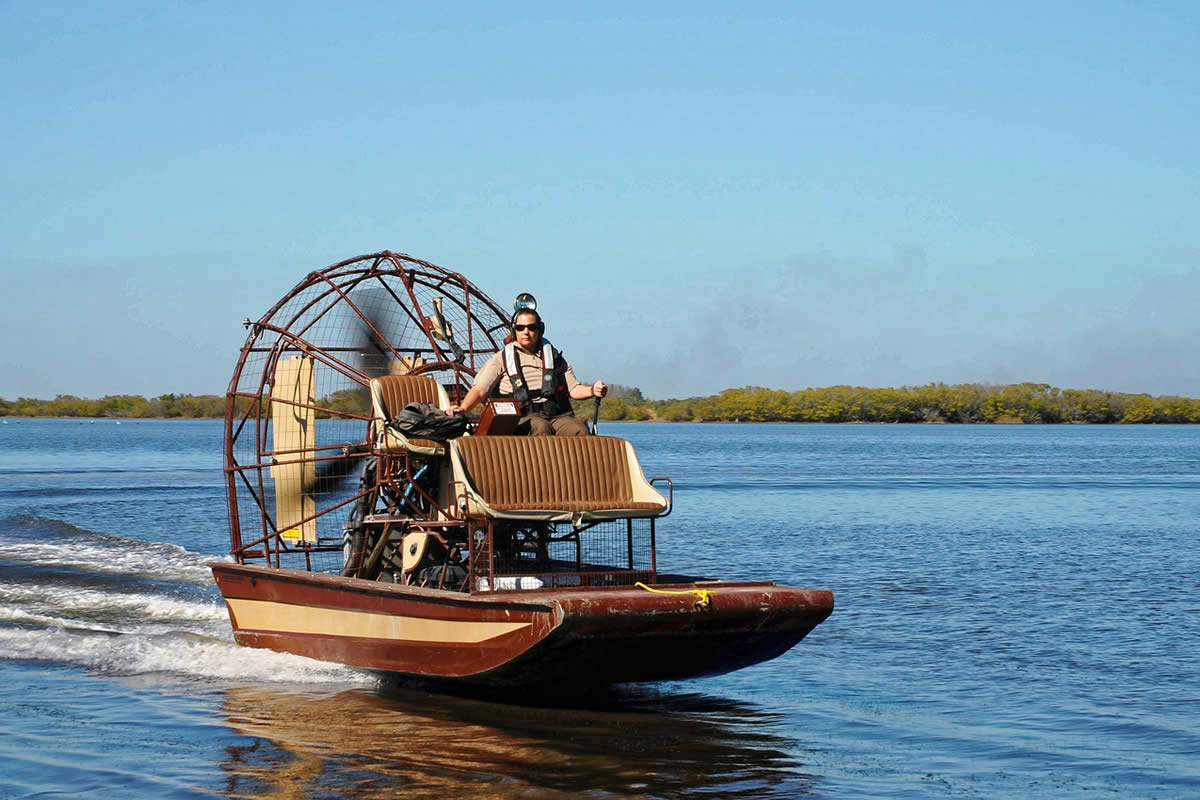 Airboat rides are thrilling and exciting adventures that take you through the unique landscape of the Florida swamps and educate you on the nature and wildlife you can find there. This entertainment is great for the entire family, and it is sure to enhance your Florida vacation. At Switchgrass Outfitters & Airboat Tours, we have knowledgeable and entertaining tour guides that will take you through an unforgettable and exciting ride through the central Florida swampland. ...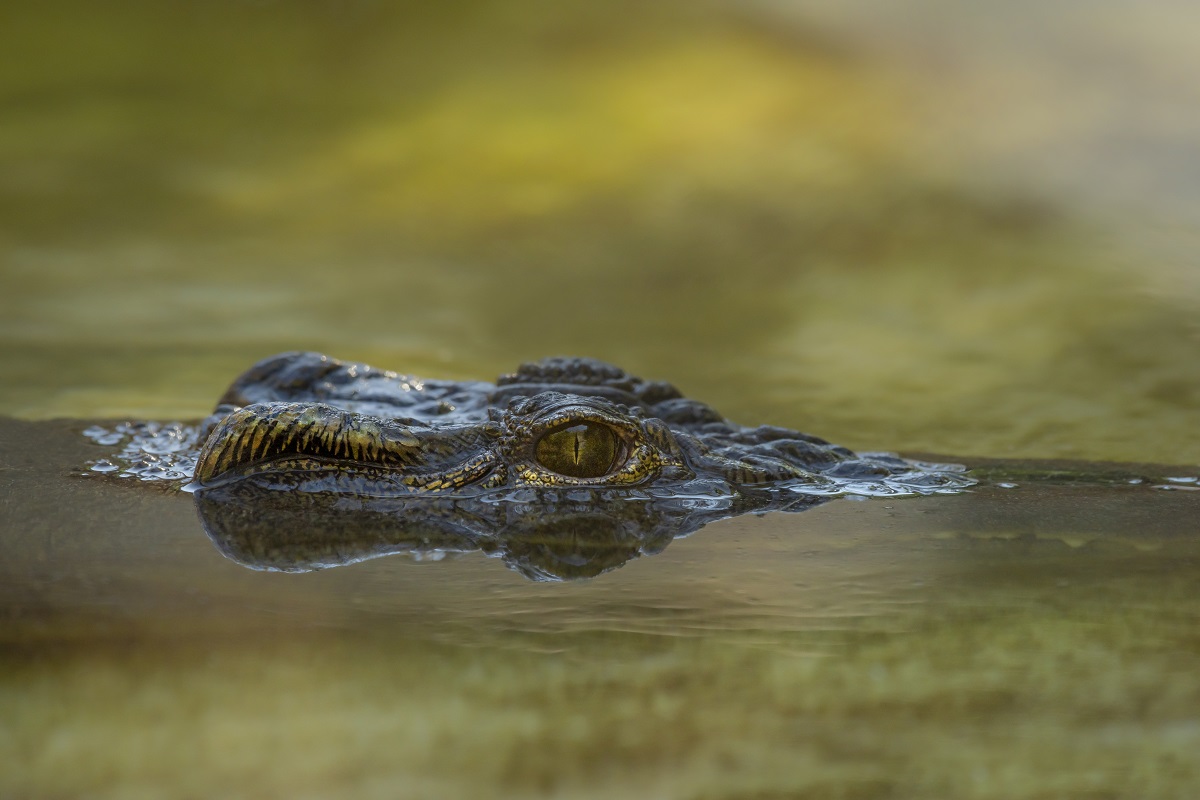 Picture this. You are riding through murky waters with a fresh breeze on your face as you see many different birds and reptiles for the first time. When you look to your side, you see your children laugh and point at some of the birds eating from the swamp around you. Everyone is having a great time as you embark on your airboat rides in Orlando. These airboat rides are some of the most unforgettable experiences you can have with the whole family while still learning a...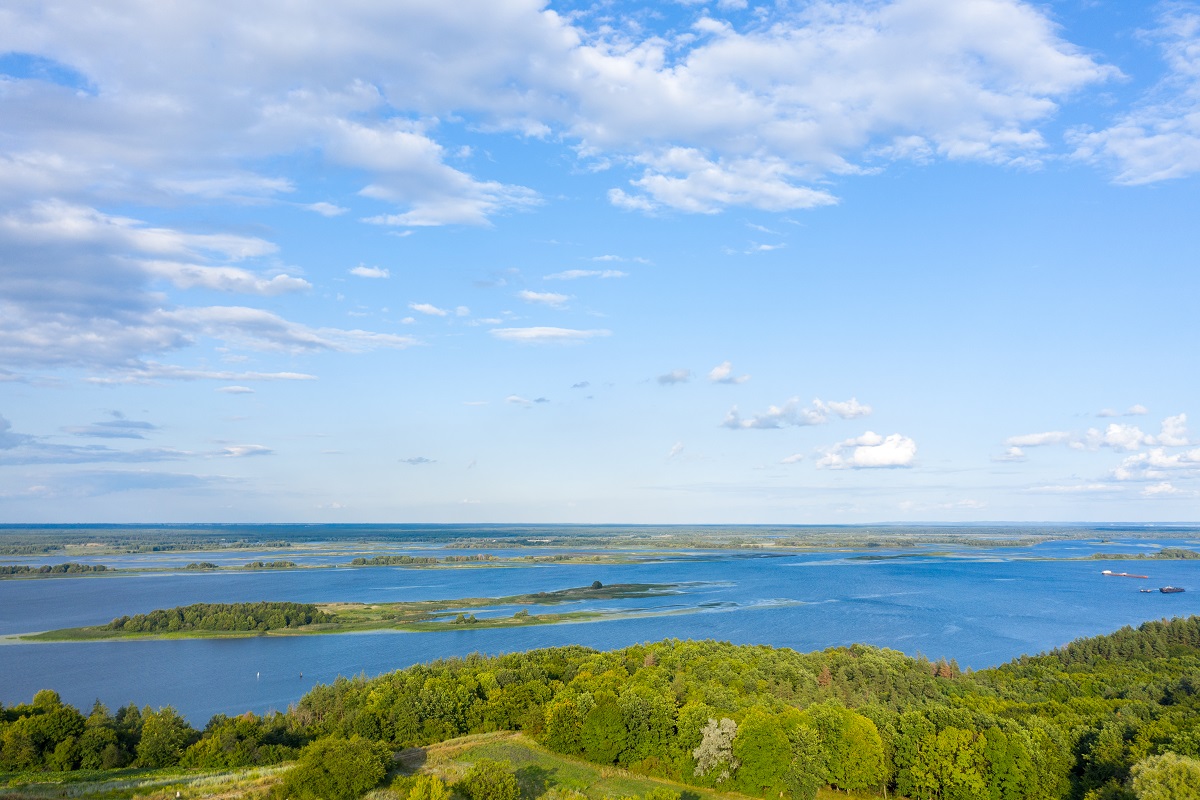 When many people think about Florida, they may first think about sandy beaches and bustling theme parks. However, the Florida Everglades is a national park that many people visit as they pass through Florida each year. From alluring birds to intriguing alligators, these swamps are home to many different types of wildlife that can't be seen in any other parts of the country. To get up close and personal with one of the state's most diverse ecosystems, you can book air...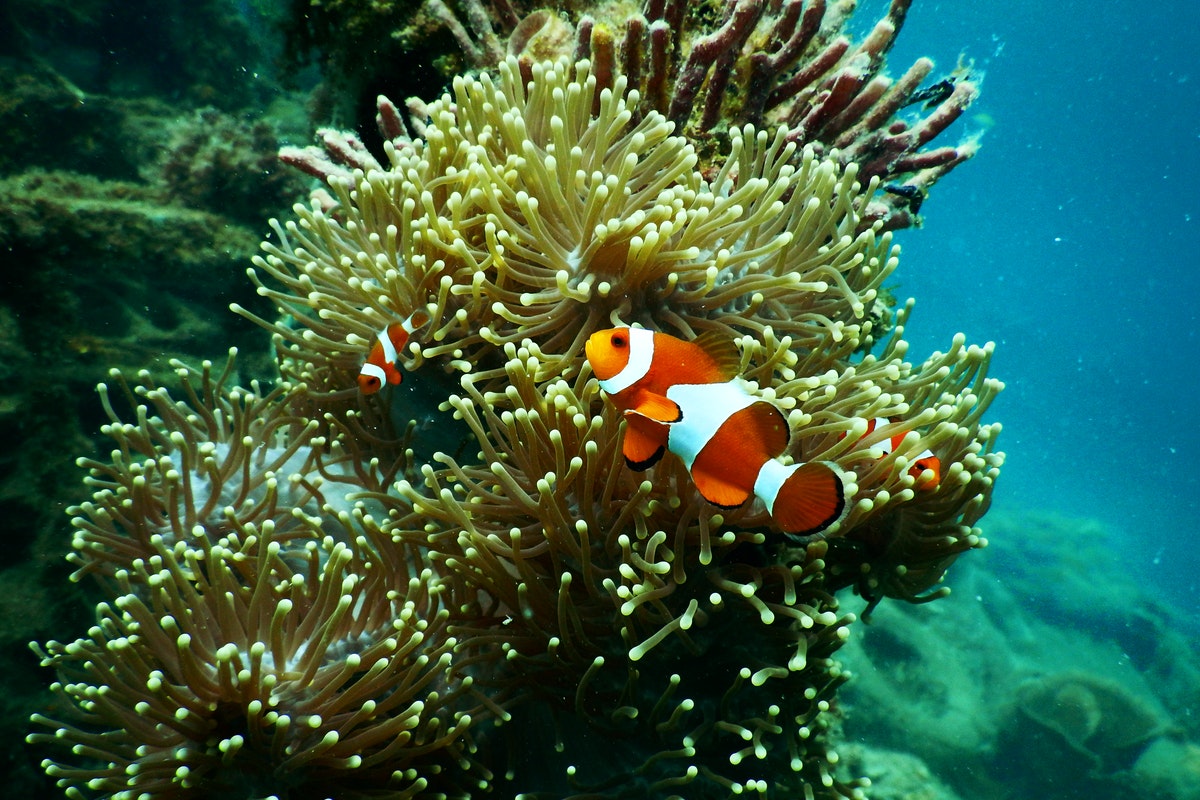 One of the most interesting things about the state of Florida is the plentiful and diverse wildlife that call this area their home. This is because of the many different ecosystems and habitats made possible by the climate of the state. In Florida, you can find multiple ecosystems that are home to unique aquatic and land wildlife, which can make any trip to this state fun and entertaining. When you book airboat rides in Orlando, you can get a first-hand experience with one o...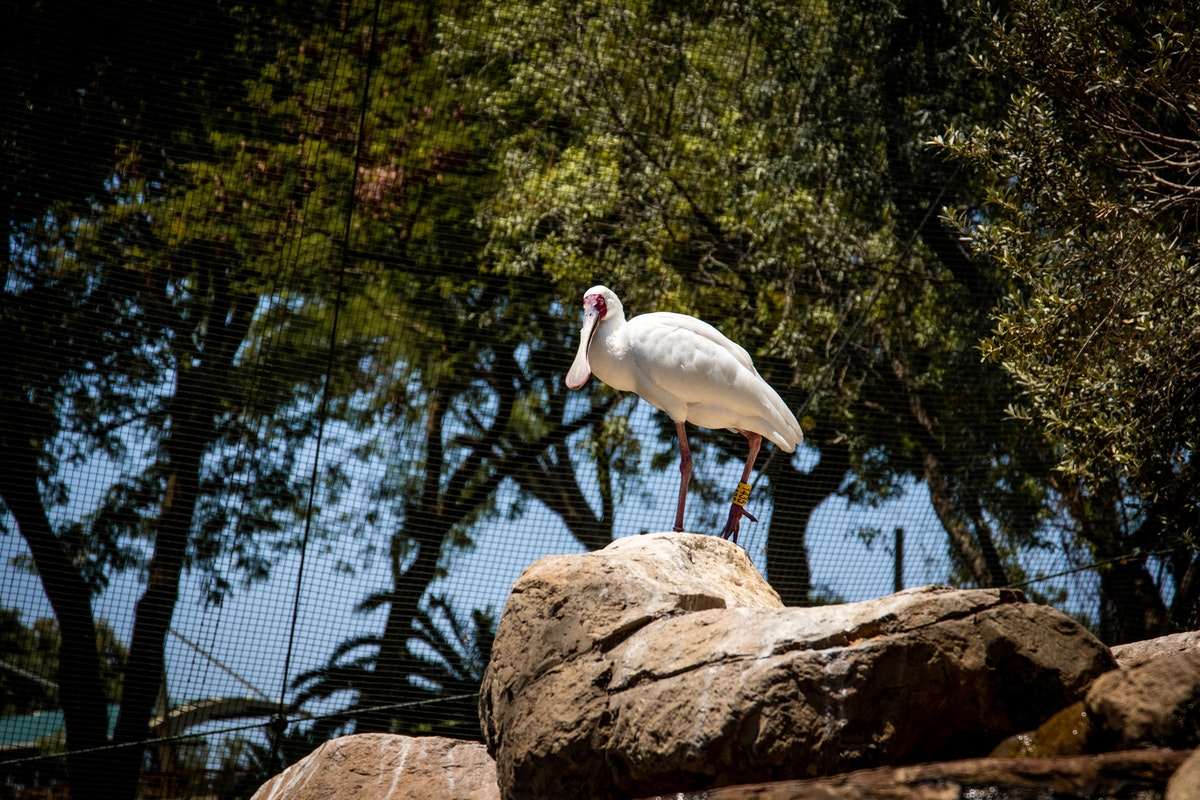 Are you interested in the natural beauty of the world around you? Have you enjoyed watching animals in their natural habitat? If this is you, you would love to come aboard our airboat rides in Orlando to see the beautiful and alluring swamps in central Florida. Our adventures are able to have the thrill of the airboat ride while enjoying the beautiful landscapes and wildlife that call Florida their home. In Florida, there are many native species, and many people find t...
Florida is popular vacation destination for millions of people each year. Tourists gather on Florida beaches, beach towns, theme parks, recreational facilities, and interesting adventures in the sunshine. All of these attractions appeal to many tourists that visit the region for their family vacation. As a company that offers quality airboat tours in Orlando, we understand the allure of the region and wish to give tourists a different perspective on our beautiful state.&nbsp...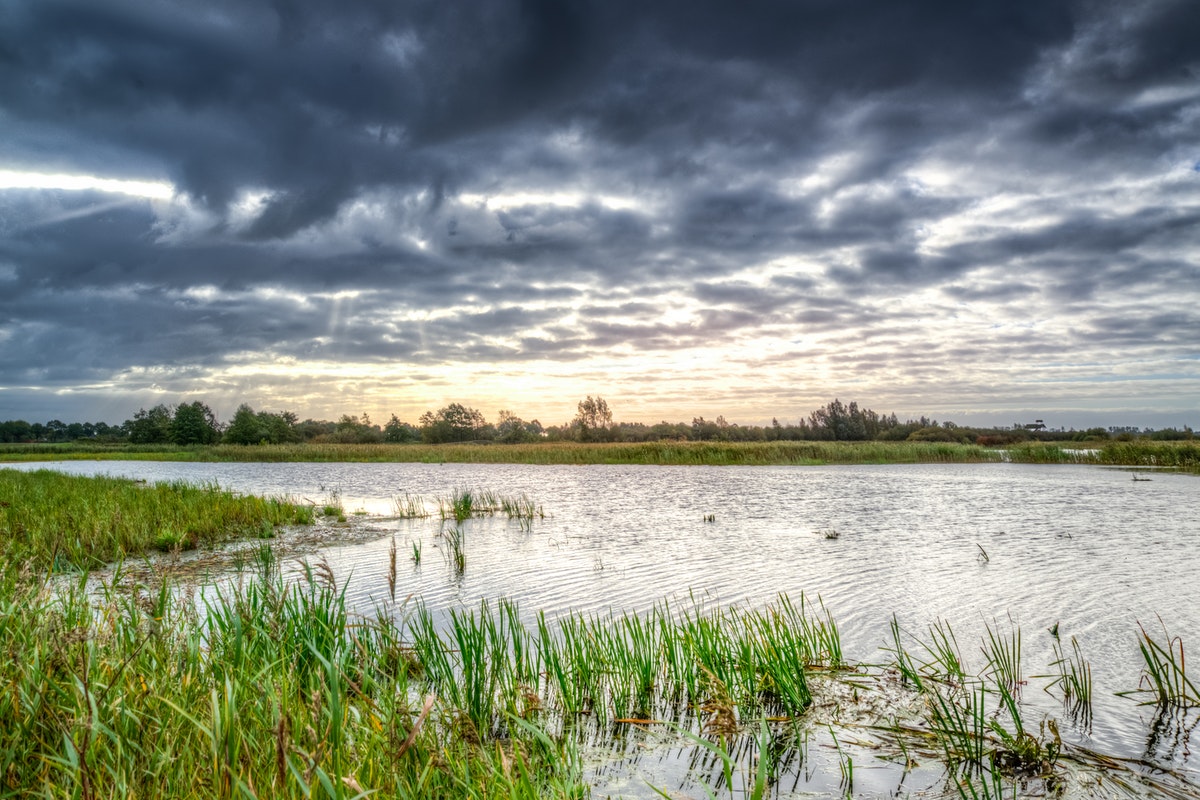 Many people know Florida for its sunny beaches, warm climate, ocean breeze, and busy beach towns. It is a popular destination for people wanting a break from the cold Northern winters. However, many people don't know that Florida is also home to many swamps, which host a diverse population of wildlife that is common only to this region. On our airboat tours in Orlando, you and your family can experience the beauty and mystery that is common to the Florida swamps. T...
Are you looking to enhance your family vacation with an airboat ride through the Florida swamps? Do you want to create family memories with an unforgettable experience? Airboat rides in Orlando are the perfect adventure to entertain the entire family when you visit Orlando this year. At Switchgrass Outfitters and Airboat Tours, we offer exclusive airboat rides through the swamp during both the day and night. Our tour guides provide a wealth of knowledge and know where ...
Whenever you book your trip to take airboat tour, you may have a list of questions ready for your tour guide. As you are packing for your vacation, these questions may have more urgency. You need to know what to pack for this tour. Here are a few of the most frequently asked questions about our airboat rides in Orlando. Do I need sunscreen? Yes, you should put sunscreen on before you head out on your airboat tour. Even though there is some shade o...
Parents are always searching for new ways to entertain their children on family vacations. There are theme park visits, mini gold outings, beach days, and more. Parents should take their family to try the exciting airboat tours in Orlando with Switchgrass Outfitters and Airboat Tours. We offer many different airboat tours throughout the day, guaranteeing unique wildlife sightings and an unforgettable experience. It's time for you to make some family memories with y...
You're so excited that you finally booked your airboat tours for your next visit to Orlando. Everyone in the family hopes to see a crocodile or two as you embark on your unforgettable journey through the central Florida swamps. This experience will have you and your family on the edge of your seat, but you also want to be sure to stay safe. When you are taking kids on the family-friendly airboat tours in Orlando, you should follow these few safety tips. Bring ...
When you visit Orlando, you may want to take a break from the hustle and bustle of the theme parks and overcrowded attractions, so you may find yourself looking for alternative entertainment options. Lucky for you, Orlando boasts many options to keep you and your family smiling and interested throughout your entire stay. From museums to airboat rides in Orlando, we offer something for everyone. Here are four great suggestions for alternative entertainment when you are visiti...
When you visit Orlando, you likely want to stop at the theme parks to enjoy the excitement, but the crowds and expenses can quickly add up. You want to keep your family excited about your vacation, so perhaps it's time to consider other attractions Orlando offers. There are many other exciting opportunities for relaxation, recreation, education, and plenty more in and around the city. This will allow you to get a much-needed break from the hustle and bustle of the amusem...
When you plan your family vacation, you likely discuss the attractions you want to visit, the reservations you need to make, and the places you want to eat. You give everyone in the family an opportunity to voice their opinion to make sure that everyone has fun while you're away on your trip. Next time you are visiting Orlando on you family vacation, you want to be sure to book airboat tours in Orlando with Switchgrass Outfitters and Airboat Tours. Our excellent an...
When you think of a vacation in Florida, you likely think of white, pristine beaches or thrilling amusement park rides. Many people unfortunately do not think of the beauty and adventure offered by Florida's swamps. This ecosystem offers a unique view at the wildlife that calls Florida its home. Next time you visit Florida, you should combine both adventure and education into one and book airboat rides in Orlando to cruise your way through the Florida swamps. There...
Many tourists come to our airboat tours in Orlando to spot an American crocodile in its natural habitat. People want to see it lurking in the swampy waters of central Florida. When we spot one, they often point and gawk at the sight, taking out their camera to remember the moment forever. There are many questions that our tour guides can answer about the American crocodile. Here are a few of the top questions we receive when we are on our airboat tours in Orlando. ...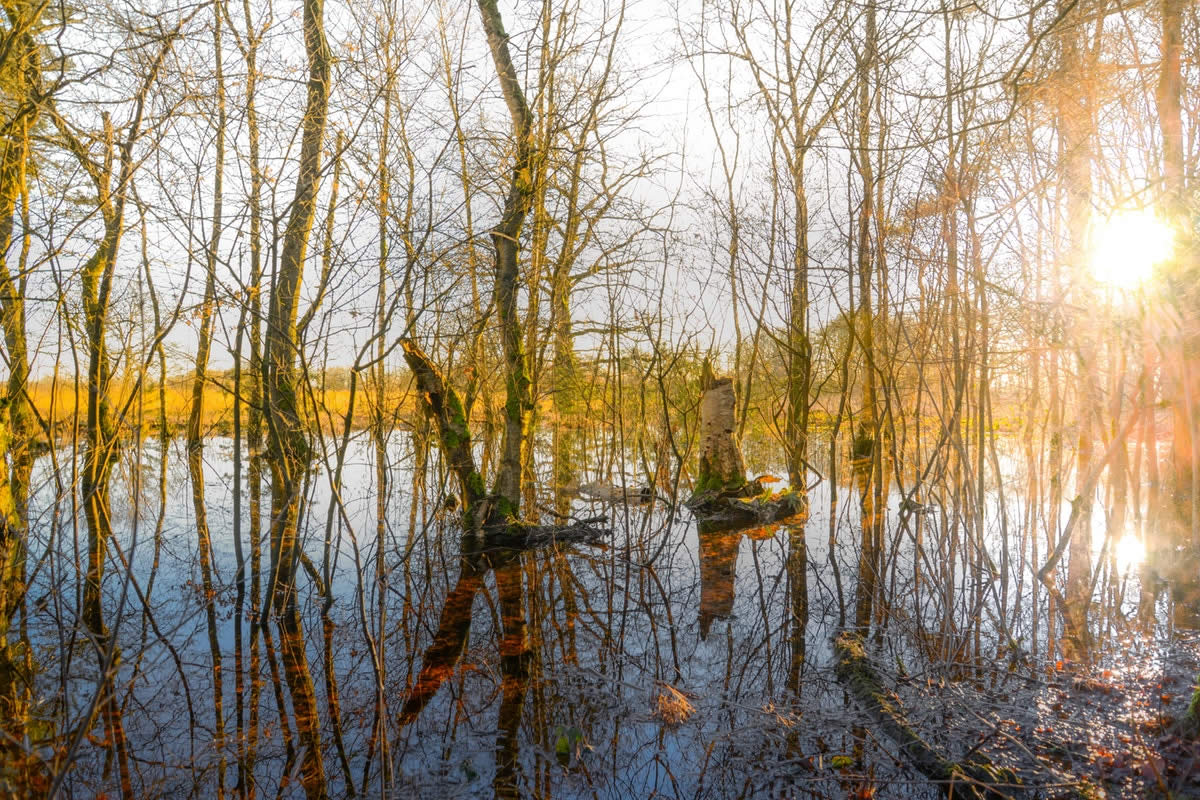 Many people travel to Florida to check out the theme parks and beaches. For the nature-lover, there is something else to visit. Florida boasts many different and unique ecosystems that allow both land and aquatic animals to thrive. The swamps in central Florida have been home to many unique animals that keep visitors coming back for more. When you take airboat rides in Orlando, you will be able to view the unique swamp ecosystem from an exciting and fresh perspective w...
Florida offers many attractions that bring tourists and visitors here all year round. From theme parks to pristine beaches, Florida boasts a wide variety of great vacation options. However, did you know that Florida also has many unique ecosystems ideal for many types of marine and land wildlife? Florida's unique ecosystems make it the perfect place to take airboat tours in Orlando to take it all in from one of the best and most exhilarating viewpoints. As you ride...
When you are planning your next Orlando vacation, you will certainly want to book an airboat ride. These offer a unique way to see the swamps and view wildlife who call central Florida home. To make it even more unforgettable, you can take an airboat ride in Orlando at night. This is truly the best time to take this tour, because the nighttime is when the swamp comes alive! In addition to the unforgettable nighttime experience, we have a few other reasons why you shoul...
So, you've just booked your airboat tours in Orlando for your next trip. Now what? Well, first, do a little celebratory dance, because you just signed yourself up for one amazing and unforgettable adventure. Once you are thoroughly danced out, you can start to think about what you'll need to bring with you in order to enhance the experience. There are a few suggestions of what you'll need to pack and what you'll need to leave at home when you embark on ...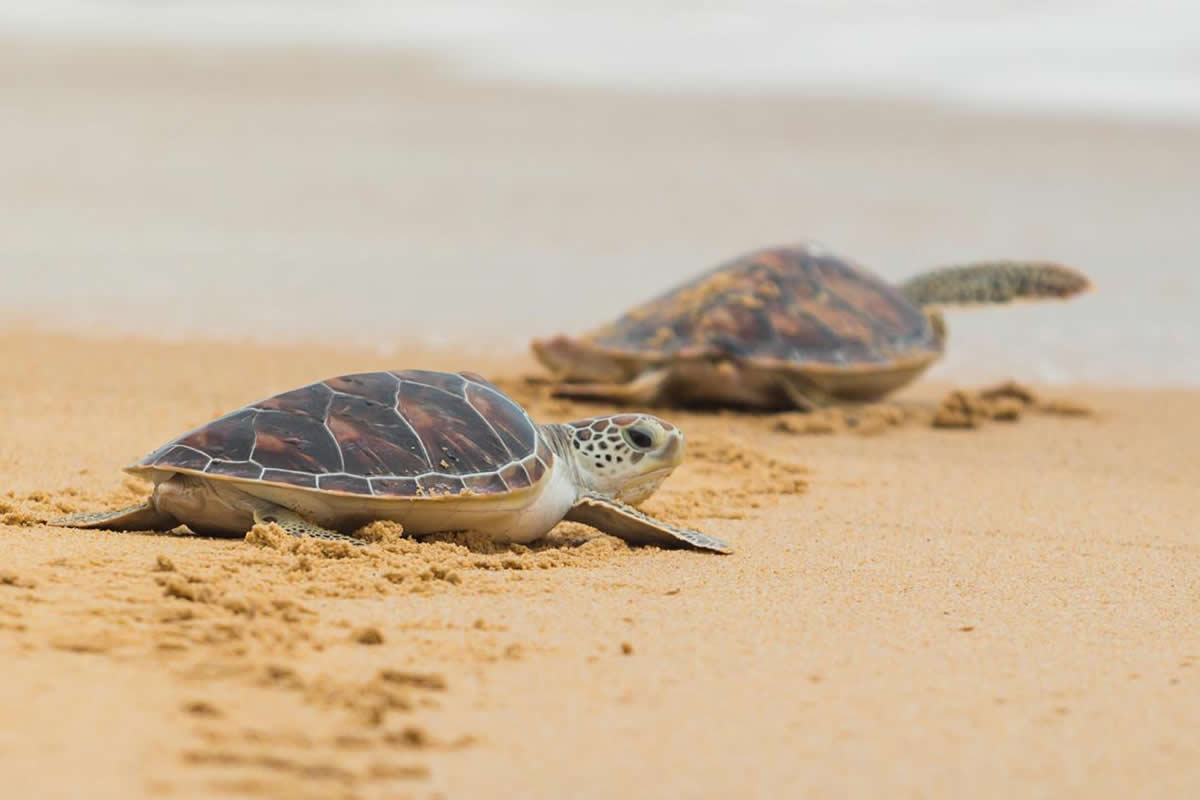 When you go on an airboat ride in Orlando, you may be blessed to see up to four different species of sea turtles that call the Sunshine State home. These massive amniotes are amazing reptiles that often leave our guests gasping at their very sight. When you see one, here are some facts to keep in mind. Loggerhead Turtles Loggerhead turtles weigh an average of 275 pounds as an adult. They live an average of 67 years. If you see an adult one with a long tail, then i...
When hurricanes arrive in Florida, most people can get inside sturdy buildings or evacuate out of harm's way. Unfortunately, that Is not always the case with the Sunshine State's wildlife. A few animals have sensors that let them know that a storm is coming and they can get out of the way. Some animals like raccoons who find new homes more readily available thrive during and after hurricanes. Many others, like burrowing owls who find their homes flooded, are put in danger. Here ar...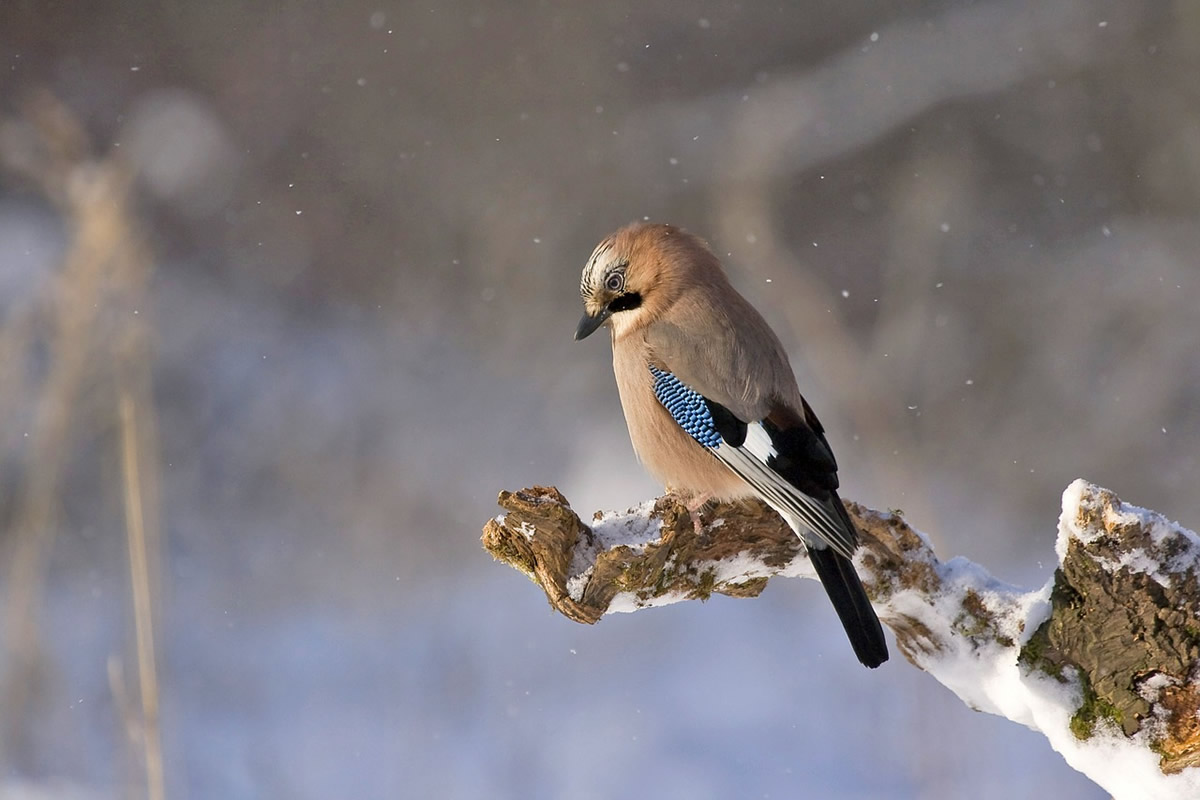 The species of birds that you can see in the Orlando area varies throughout the year, making it a great place to capture outstanding images of birdlife. When spring arrives, multitudes of wading birds live in wetland areas with many living in vast colonies. Many migratory birds arrive in the region while heading north to cooler temperatures. As the days heat up in the summer, often scissor-tail kites can be seen flying by the thousands. At the same time, many of Florida's species that s...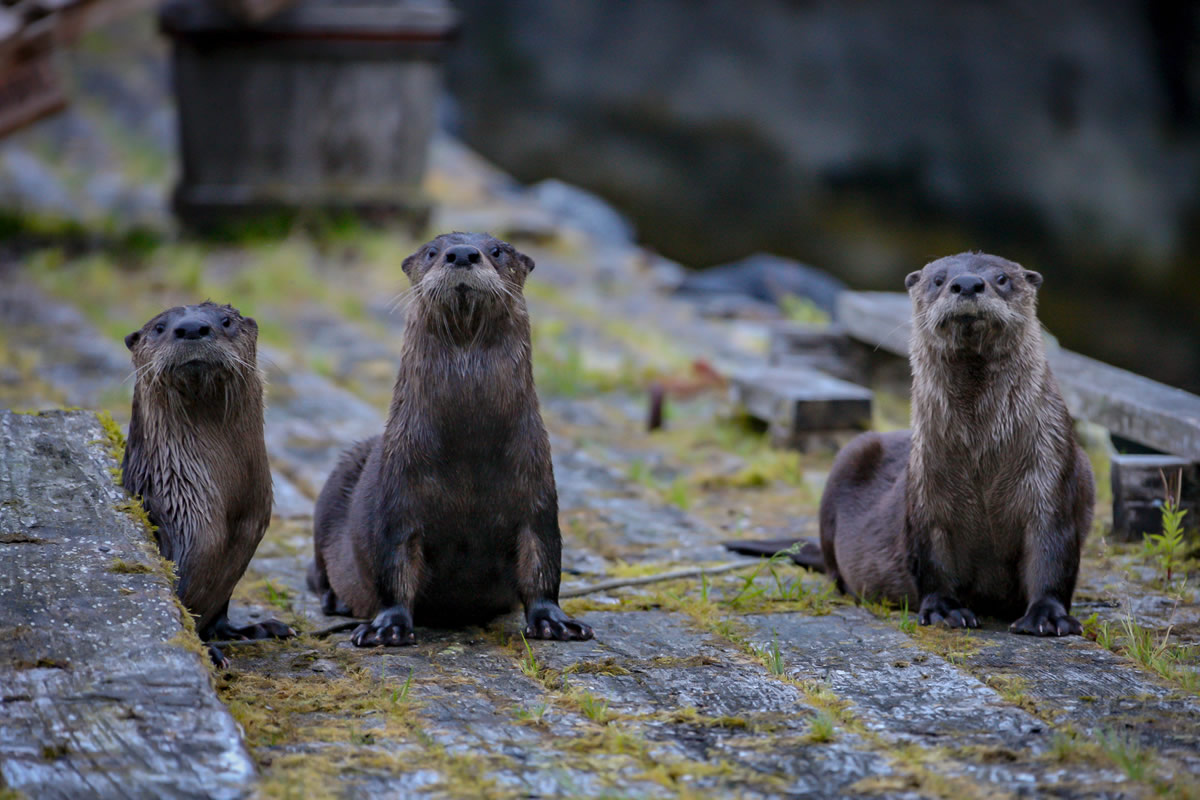 One romantic activity that couples may want to consider doing when they come to Orlando is an airboat tour. It is a fun way to explore the wildlife in the area while enjoying clean air and some quiet time. While you are sitting arm and arm on the airboat, you may see many animals that breed for life. Beavers Beavers in Florida tend to live together with their offspring from two seasons. While you may have heard stories of their fantastic ability to build their homes from...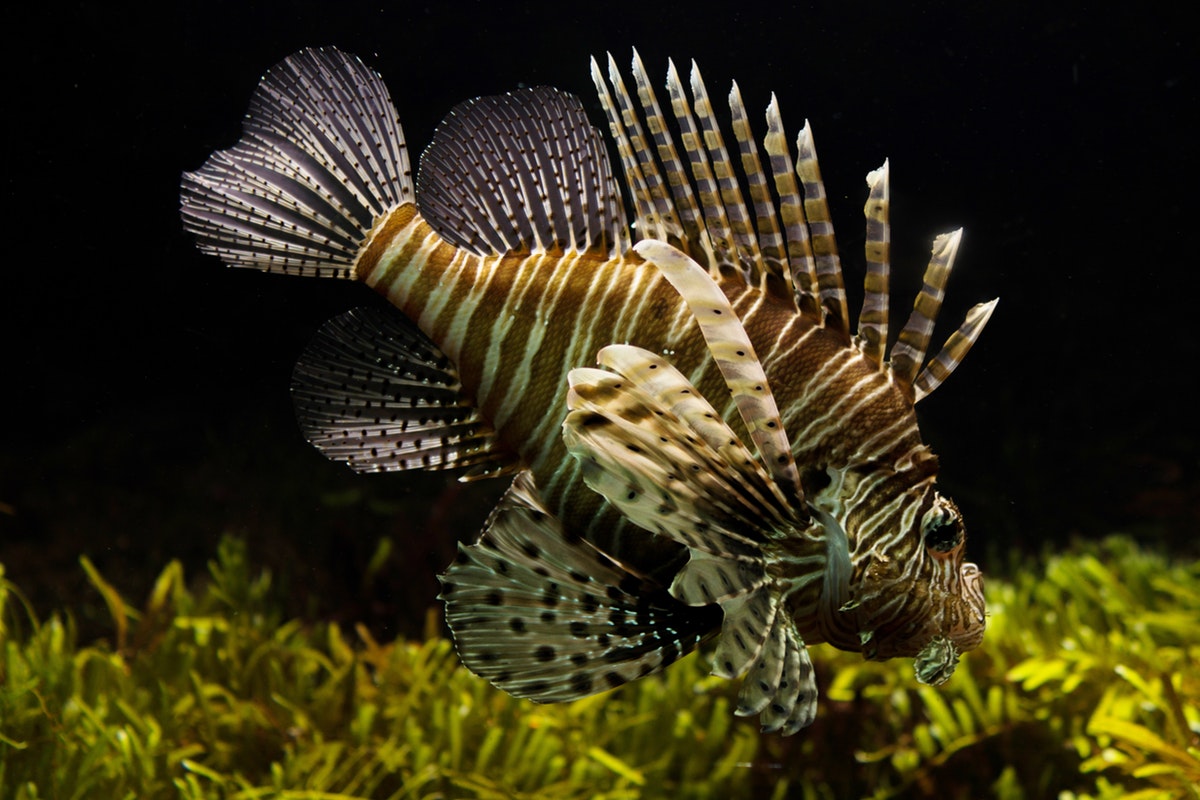 On May 18 and 19, 2019, a record number of lionfish were harvested in Florida waters when anglers harvested 19,167 of them during a two-day event. While these fish are not the only exotic predators in Florida, they are one of the most invasive. The Florida Department of Wildlife has issued a contest running until Labor Day with many people eligible to win many prizes for harvesting this invasive fish. What is a Lionfish? The lionfish is a native to the Indo-Pacific regio...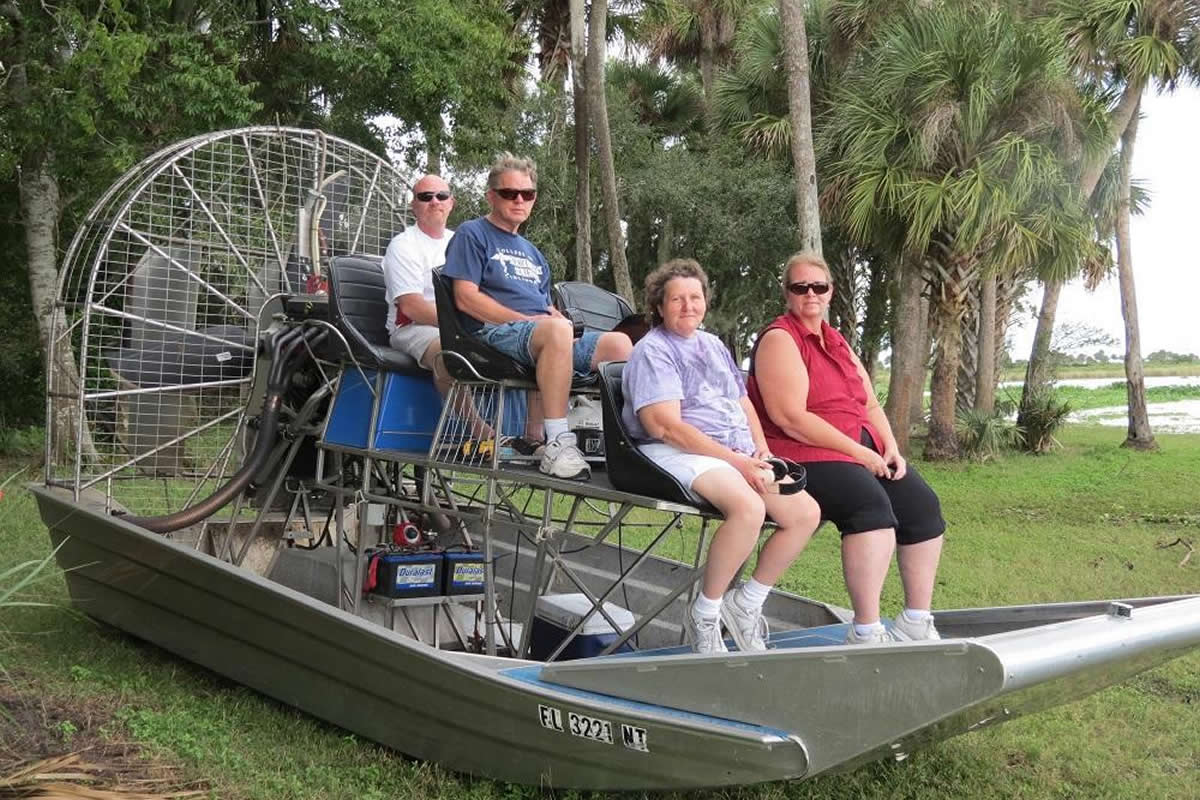 While most people expect to see a variety of fish, birds, and amphibians on an airboat ride in Orlando, the careful observer may also see a variety of native mammals while on our tour. Since these are wild animals, who do not perform on command, we are never sure who will show up during each Orlando airboat ride. The vast variety keeps it exciting for our captain and our visitors alike. Nine-banded Armadillos If you see an animal about the size of a cat with a hard-leath...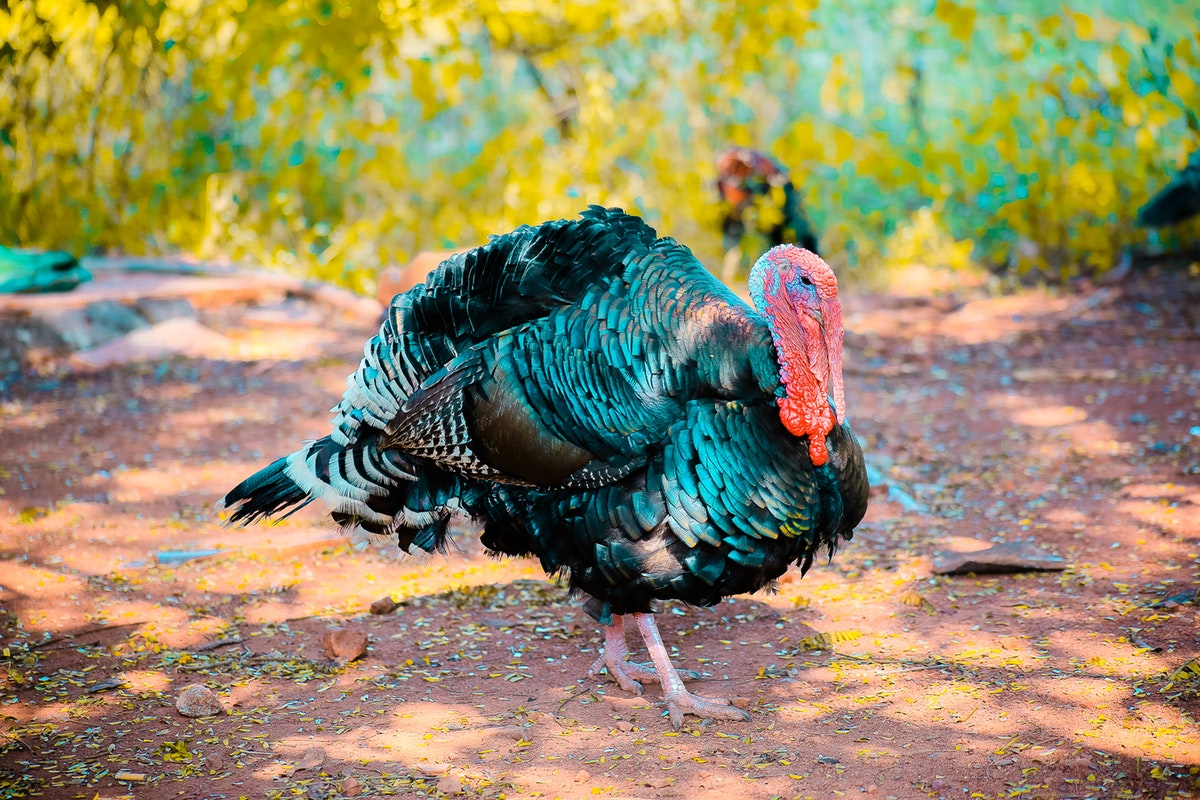 If you would prefer to see a wild turkey running across the ground than find one on your Thanksgiving dinner table, then you need to make a trip to Florida. The state is home to two of the five species of wild turkey found in Florida. If you are a hunter, then the great news is that turkey hunting season starts earlier in Florida than it does in most locations, so you may want to plan a Florida turkey hunting vacation. Osceola Turkey Florida is the only place in the worl...
While you are likely to see many animals and birds while you are on Orlando airboat tour, you will also be treated to seeing some of the most beautiful plants and flowers that the state has to offer. Learning about them ahead of time will help you enjoy seeing them even more. Tape Grass If your airboat tour includes one of Central Florida's clear rivers, then you are very likely to see tape grass. This plant that grows under the water's surface serves as home...
A day at the Central Florida Zoo is a great way to see endangered animals from around the world. You may also see them on airboat rides in Orlando or when you are visiting other Orlando attractions because many live all-around Central Florida. Learn about some endangered animals that call Orlando home. Atlantic Sturgeon One of the fish species that you may see on airboat rides in Orlando is Atlantic sturgeon. This sturgeon often returns to the area where they were hatche...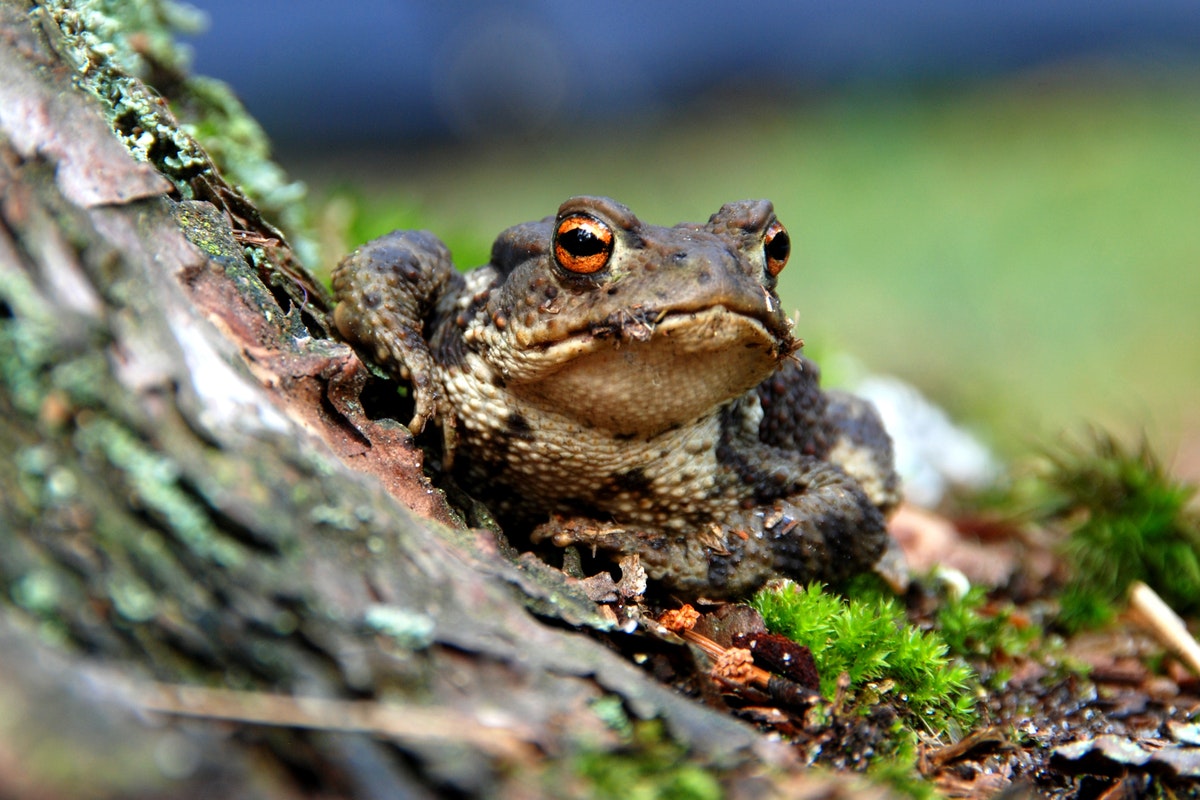 In early April 2019, three hunters and a National Park ranger caught a 17-foot Burmese python in Florida. The snake weighing over 140 pounds contained 73 eggs. Since Hurricane Andrew, more than 1,000 Burmese pythons have been caught in Florida. The category 5 hurricane destroyed breeding facilities turning the snakes lose to fend for themselves. While this is the largest python caught so far, there are other invasive species that may harm the wildlife that you normally see during airboat tour...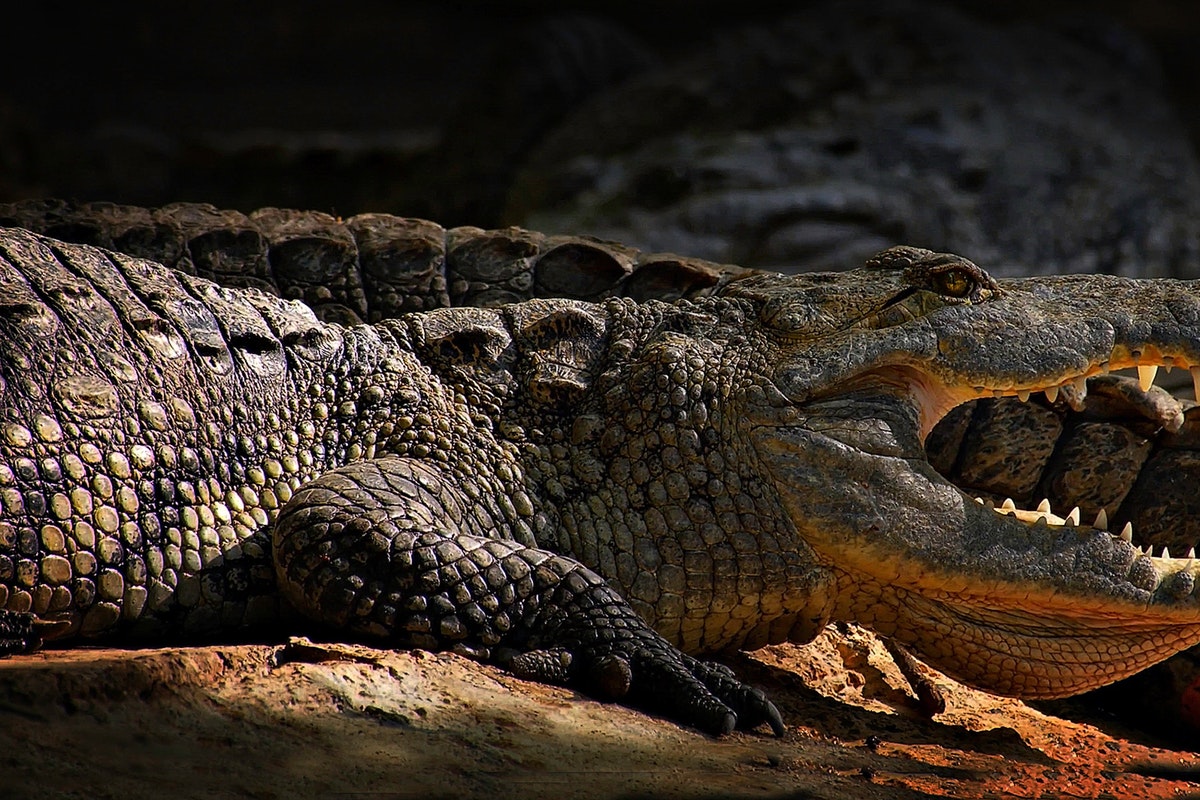 Across the Southern half of the United States, you will find about 5 million alligators. Of that number, about 1.25 million live in Florida. They live in freshwater environments, such as swamps, marshes, rivers, and other wetland environments. When you go on an airboat tour in Orlando, you may see alligators at various stages of their lives. Birth Mother alligators work feverishly to build nests measuring about six feet in diameter and three feet high of plants, sticks, ...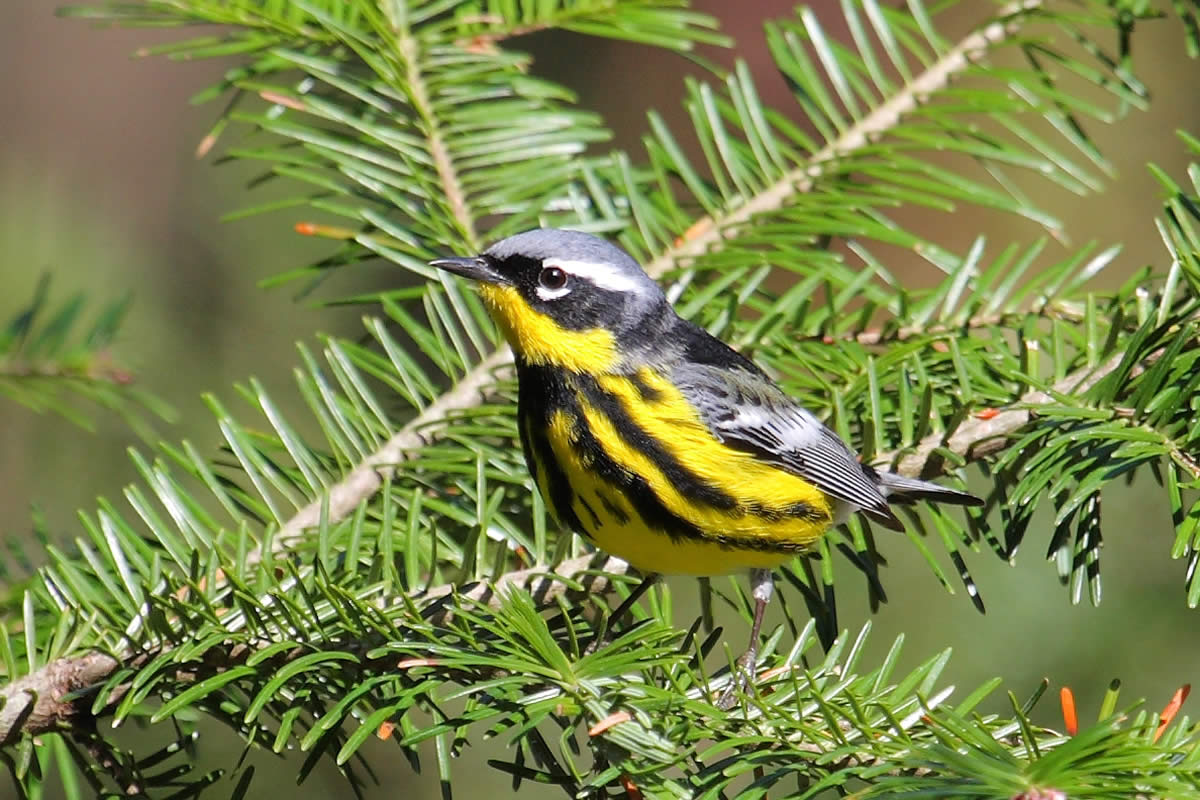 If you love to watch birds and are always looking to see an unusual species, then now is the perfect time to get out in nature on an airboat tour in Orlando. Visitors to the area recently spotted two species of birds that are seldom seen in the Central Florida area. Scissor-tailed Kite Debbie Lewis reported on March 14, 2019, that she saw a scissor-tailed kite flying above her head. These birds normally live in the tropics of Africa, and no one is sure exactly how it end...
Even spending just a few hours in nature has been shown to boost the body's immune system allowing you to fight off many different health conditions ranging from cancer to the common cold. Studies show that getting out into nature is one of the best ways to relieve stress. Bring your family along to build memories that will last through tough times. You can expect to see many different things on Orlando airboat rides depending on the time of year. These unique opportunities provided by ...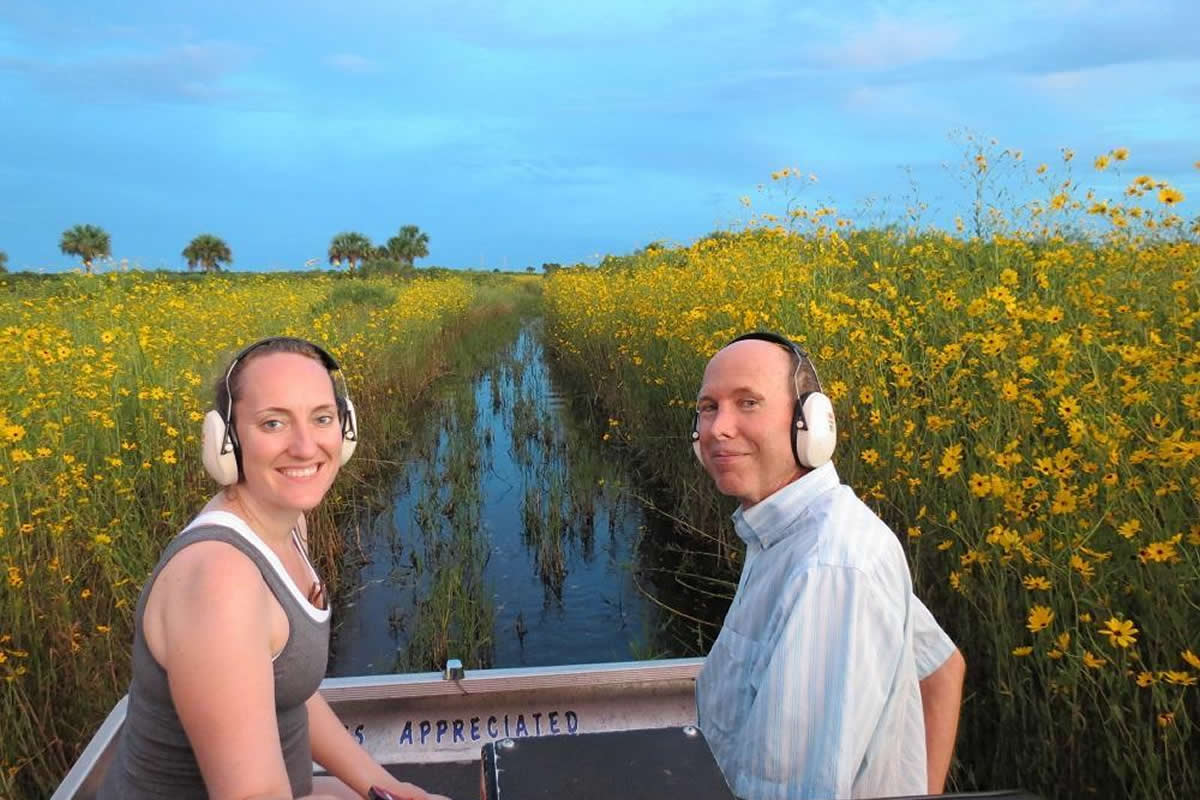 If you're thinking you might need a vacation, then maybe you should book one now! Roll up your sleeves, get on trip advisor and put your family on the next available flight to Orlando! You don't want to miss another opportunity of refreshing body and mind by overworking and saying "we'll plan a vacation later or next time" There are a lot of fun things to do in Orlando such as: Disney, Universal, and the typical theme park cookie cutter experience, but no f...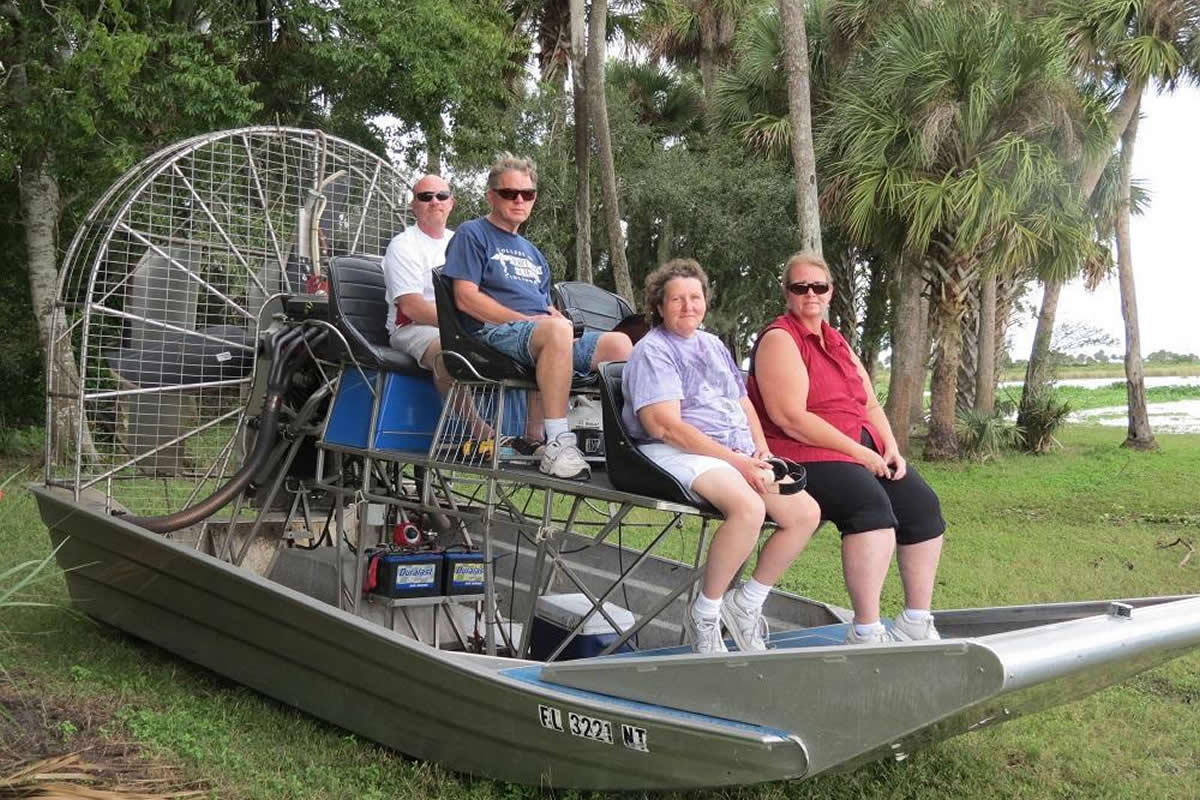 Whether you're looking to explore the rich plant species growing in wild Florida or to observe the rare cohabitation of crocodiles and alligators, planning an airboat tour should be your next line of action. Tourists often make mistakes while choosing the airboat companies. This guide will highlight the things to do and not to do during the process of finding the best company for your airboat tour. Look at the reviews Reviews are often a great way to confirm a compan...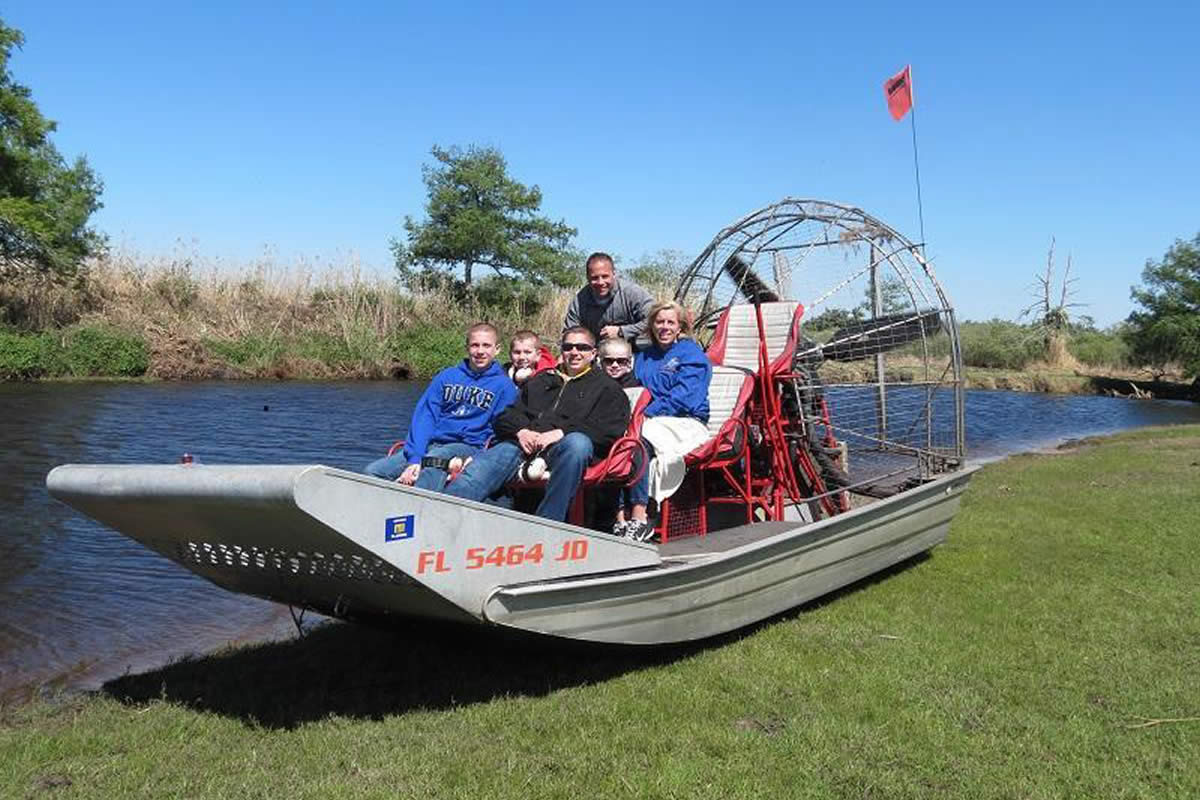 The Everglades is a rich ecotourism destination boasting beautiful plant species and animals too. Going through the lakes and swamps affords you a unique natural experience only Florida can provide, and there's no better way to see all these than through an airboat ride. Sometimes, tourists anticipate the fun so much that they ignore important safety tips. Whether you're visiting the Sunshine state for the first time or you're a local, these tips will help ensu...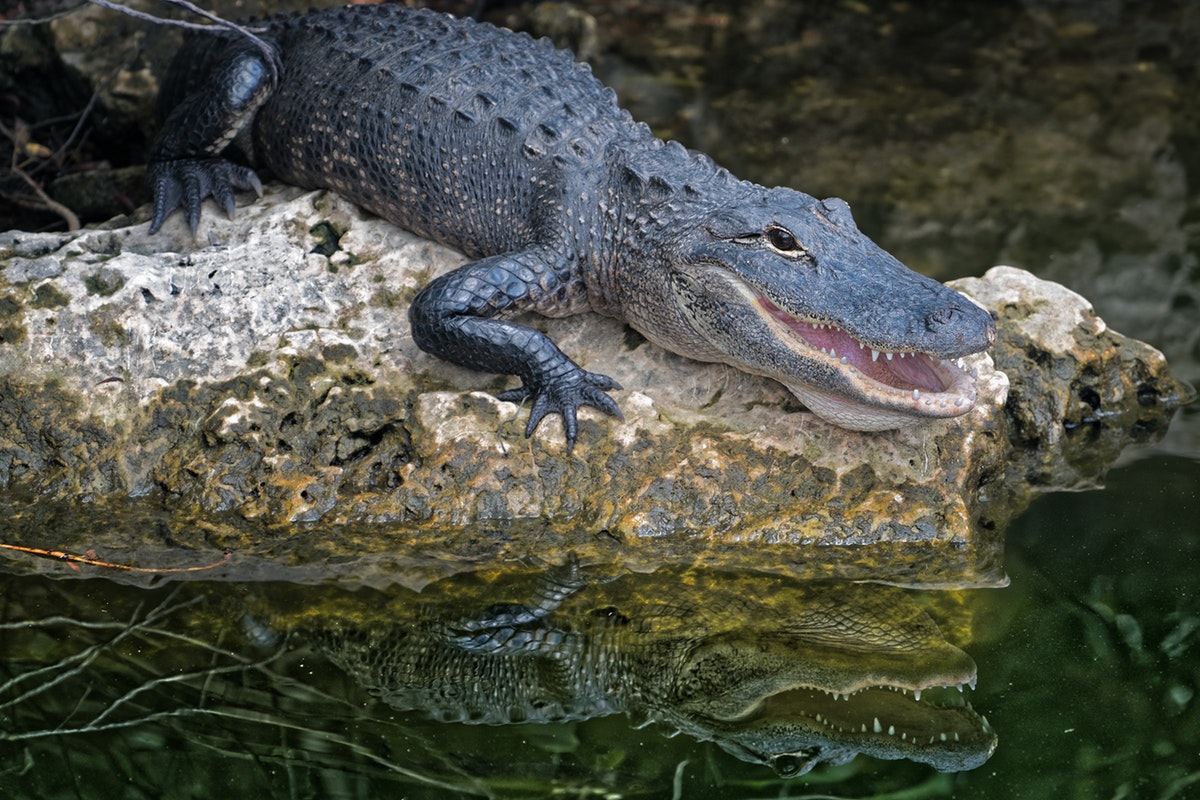 Florida is a well-known location to find alligators, and with the increasing population of Florida, there is more interaction between humans and alligators. Also, during airboat tours in Orlando, spotting alligators is one of the activities. So, to prevent tourists and Floridians from interacting with the alligators in the wrong way, the state of Florida has put some laws in place on what humans are allowed to do and not allowed to do with alligators. So, if you ever go on airboat tours in Or...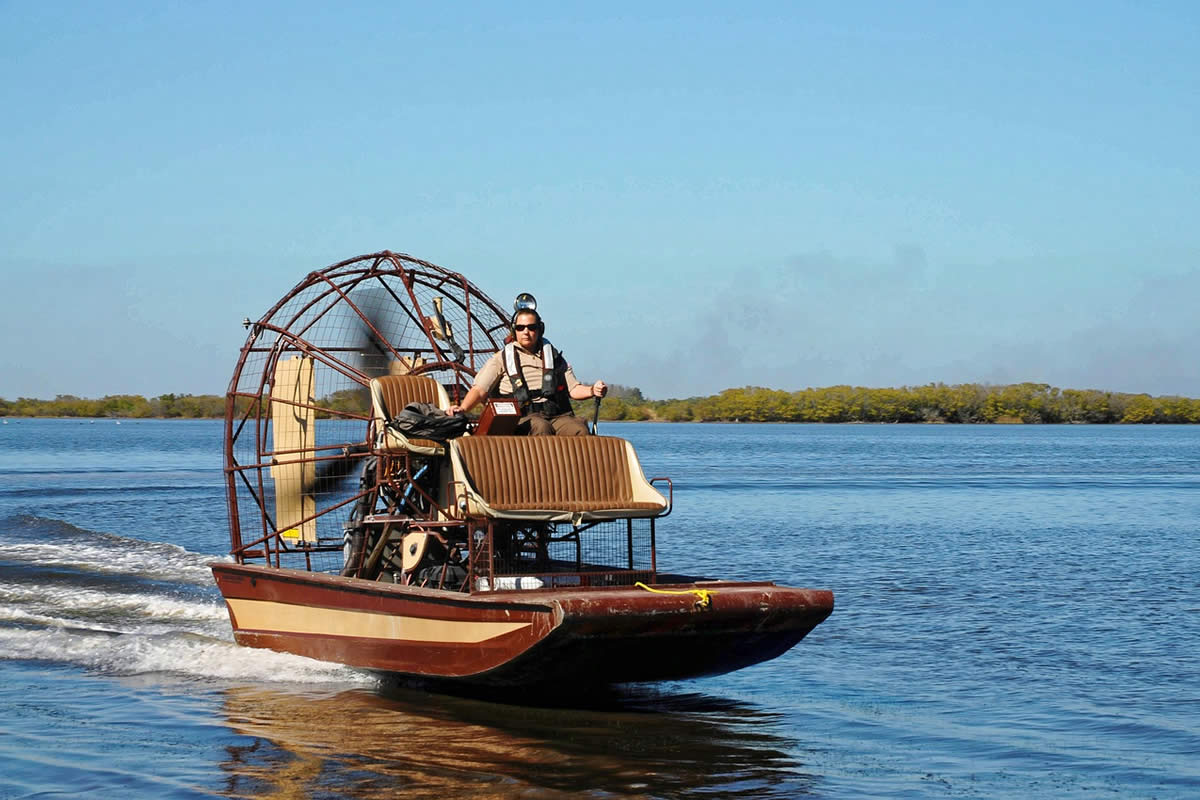 Going across the lake and experiencing the natural habitat of gators and other wildlife sounds like so much fun, and that fun is the main reason why airboat rides in Orlando have become so popular. A lot of people do not mind visiting Florida for the first time to experience the thrills and fun of going on airboat rides in Orlando. If you have been convinced by the many tales and reviews you have read about them, and you would like to go on airboat rides in Orlando for the first time, here ar...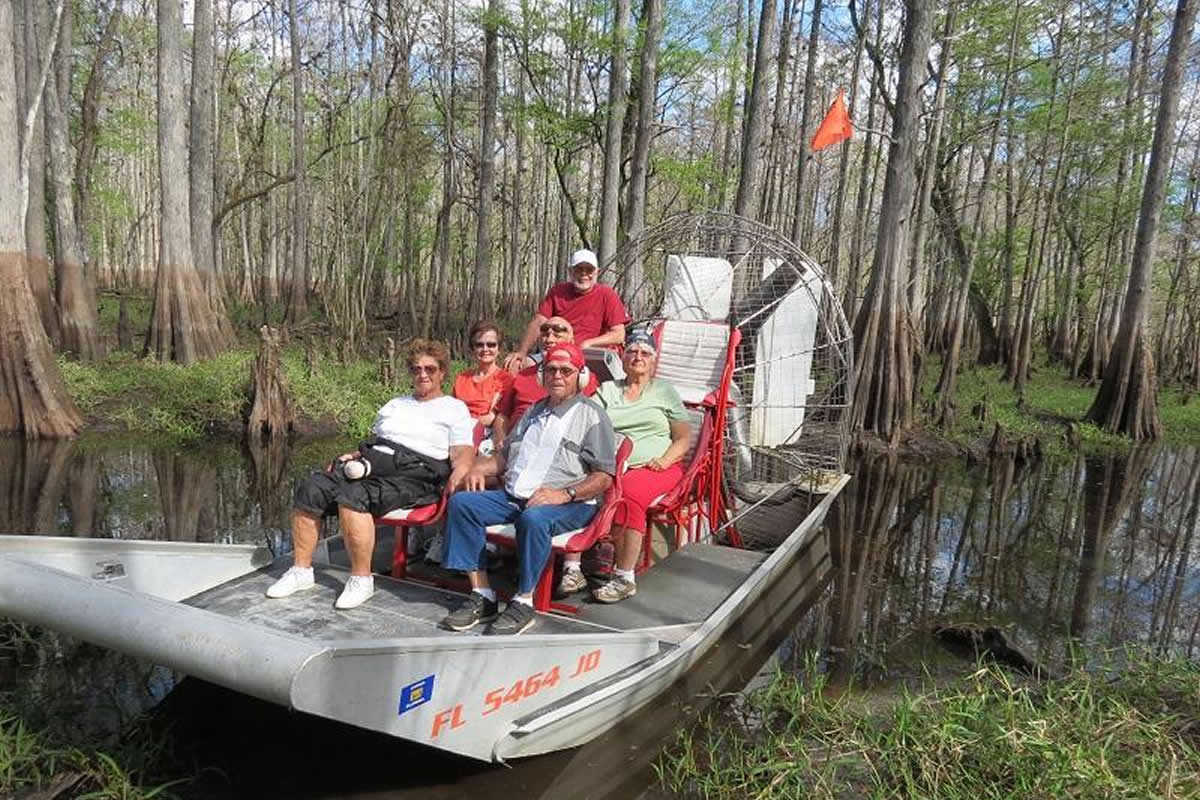 For a lot of people, their daily routine is so rigid that they hardly have anything to look forward to in the day every morning when they wake up. Imagine a routine like this - Wake up; Head to work; Check emails and answer the phone; Stare into space; Go home and repeat all over again the next day. The thing with most employers and business owners is that they are rigid and result-driven. So, all they are after is making profit, keeping their customers happy and keeping their businesses aflo...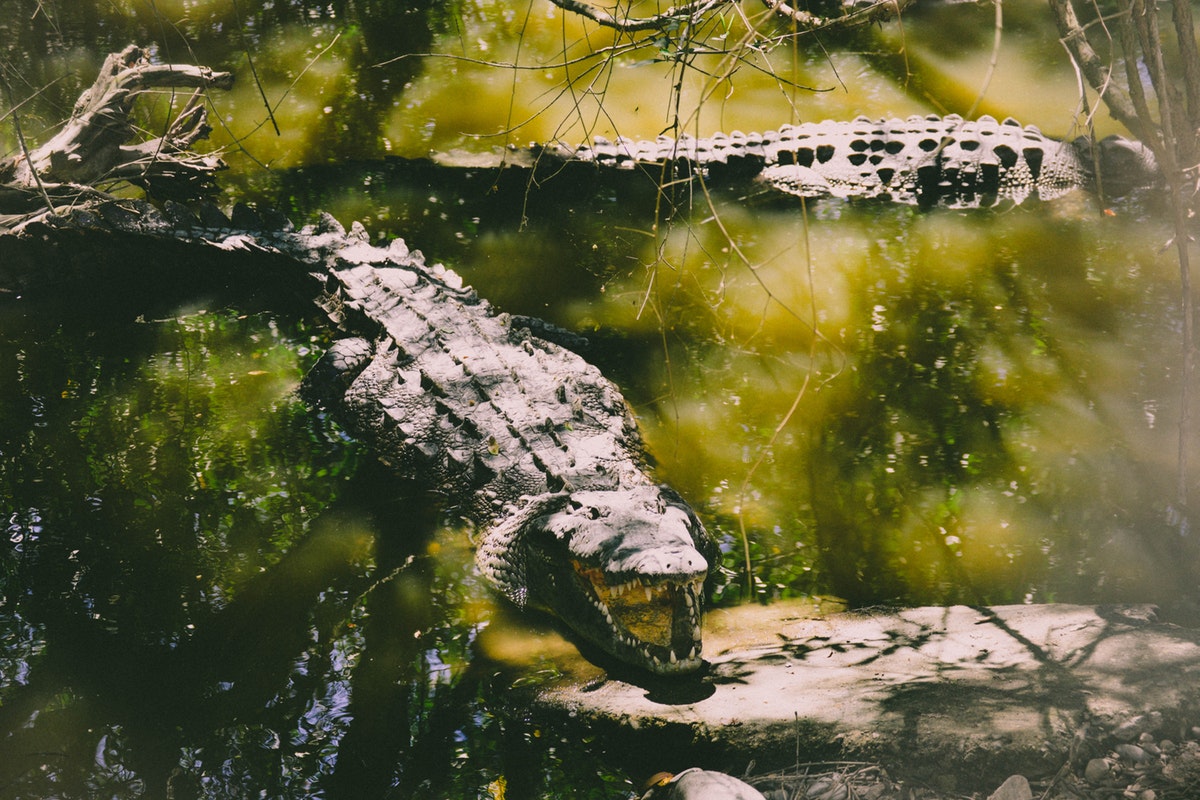 Florida is one of the top destinations that has a bit of everything fun and recreational. From top attraction sites, theme parks to beaches, there are so many things you can engage yourself in to make your visit to Orlando a memorable one. But, by the time you have visited the city about three or four times, you might have gotten tired of the regular things you are used to in Florida. You can try out airboat rides in Orlando as a breath of fresh air to relax and have fun. Here's a look ...
Airboat tours in Orlando are a great way to enjoy the unique scenery of Florida's natural habitat. They can be enjoyed together with loved ones, anytime of the day as well as anytime in a year. It is always exciting and intriguing. As a tourist in Orlando, FL, you can learn more about the eco system, animals, special places and centers, and the beautiful habitat of Florida on your Airboat tours. You get to meet and experience a fun and exhilarating Airboat tour with other tourists. ...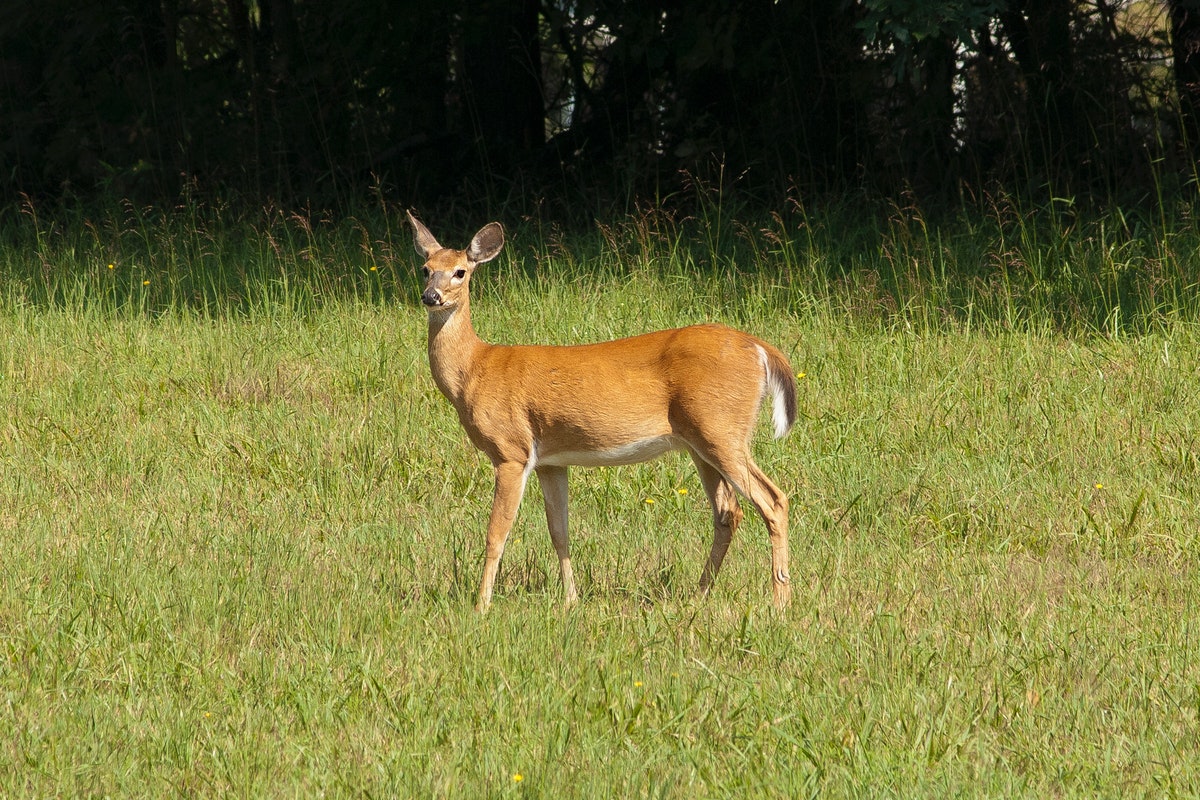 Airboat rides in Orlando are exhilarating rides that cannot be compared to those of other states. This is due to the unique natural habitat of Florida as well as the beautiful scenery of the St. John's river. It is a wonderful aquatic adventure that you can't afford to miss. There are many intriguing sightseeing adventures that Airboat rides in Orlando can give you. This guide will enlighten you on what you should expect from Airboat rides in Orlando What to See...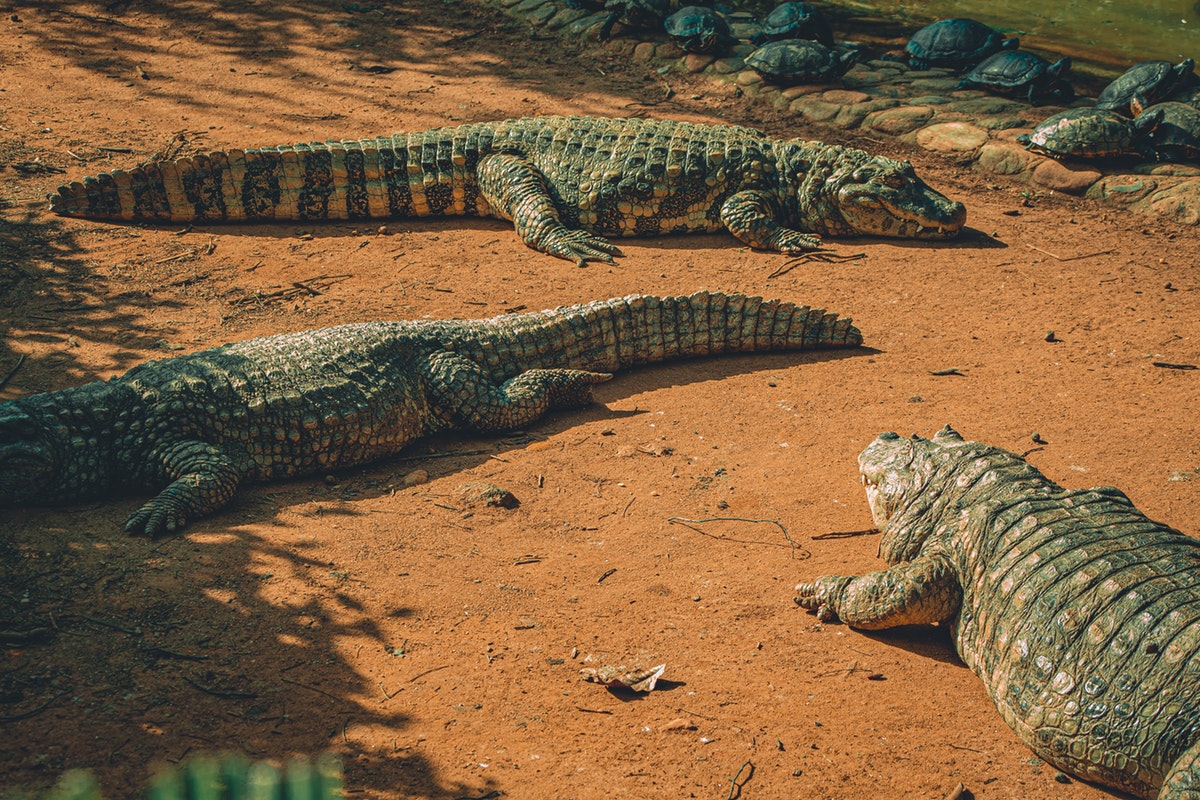 We have all almost seen alligators before somehow and somewhere in our immediate and not-so-immediate environments. But have you seen a gator up close before? Knowing that you are safe and that watching it is fun for you. Well, during your airboat tours in Orlando, if you come across the Gators, there are four things you could experience. Let's check them out. 1. You'll experience feeding the gators During your airboat tours in Orlando, you will be given the oppo...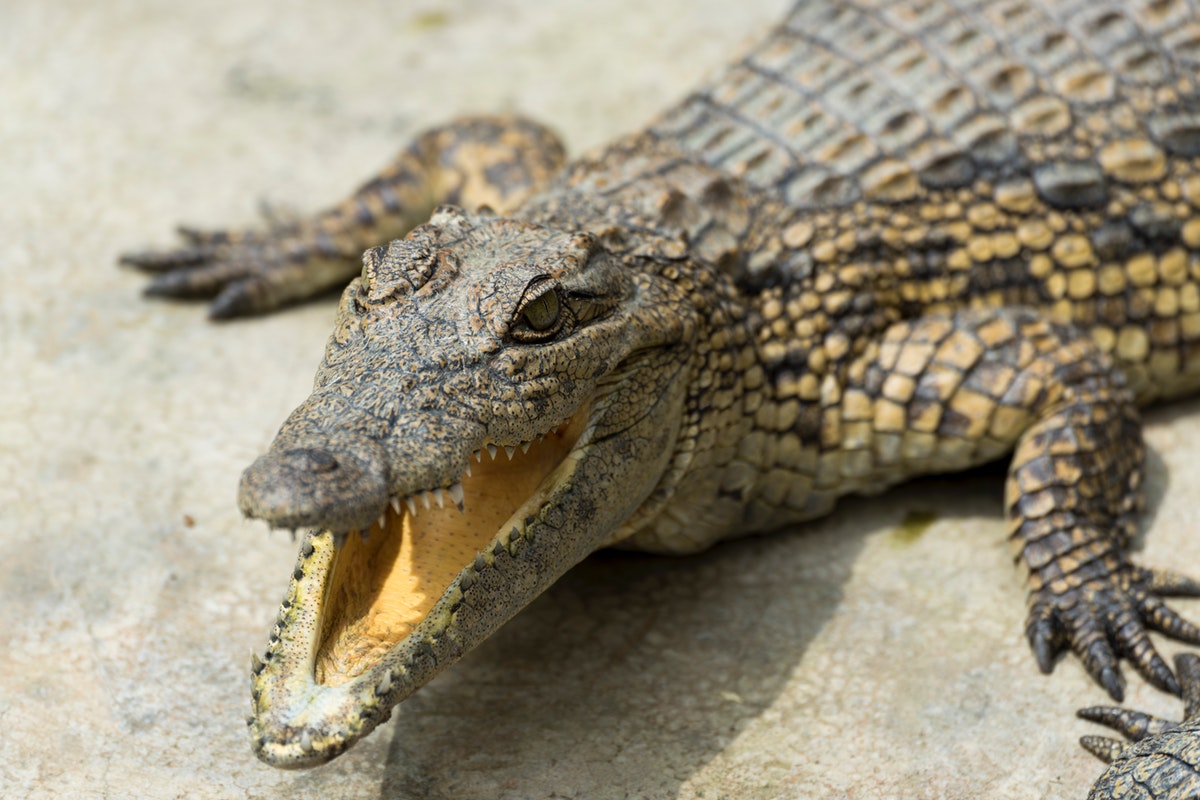 If you ever travel to Florida, if you are not having fun at the beach, you are taking your kids to Disney World or running into alligators everywhere or on airboat rides in Orlando. It, however, surprises a lot of people to find out that alligators are not the only crocodilian species they can find in Florida. In some parts of Florida, where freshwater streams flow into the ocean, alligators and saltwater crocodiles can live together, and only those who have adequate knowledge about them will...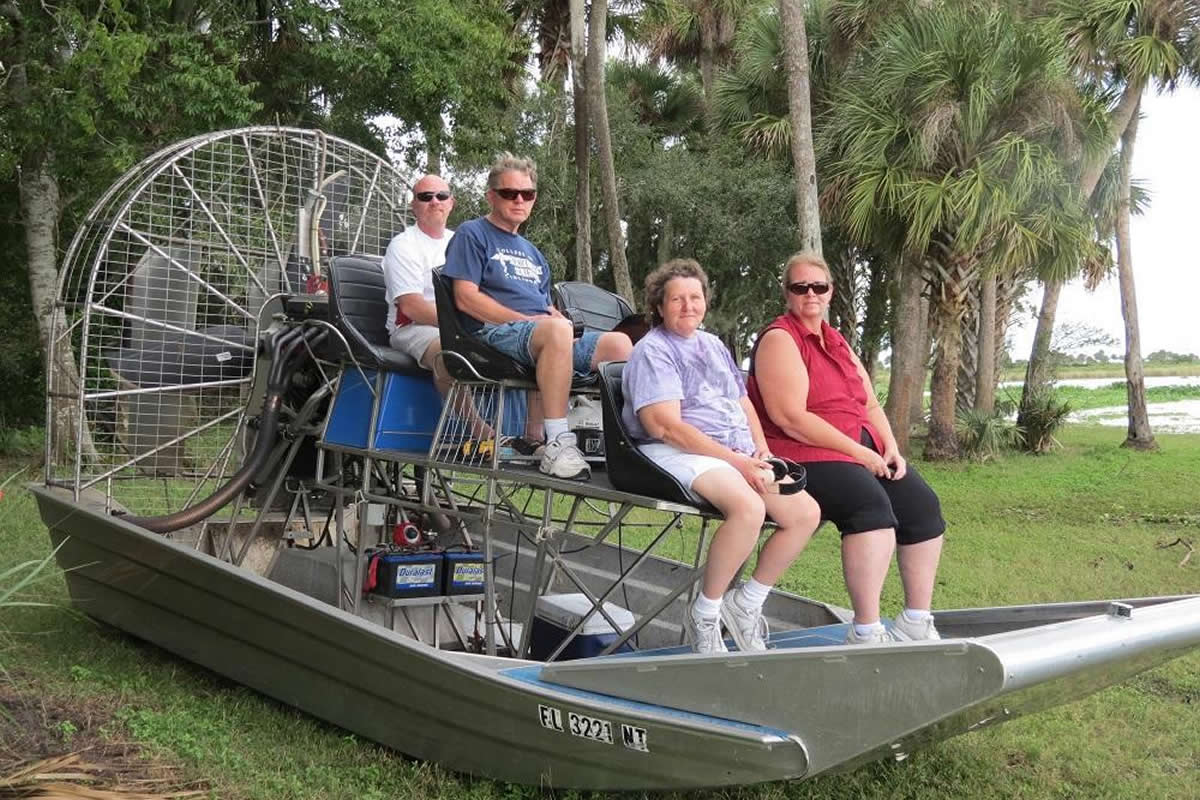 Florida is well-known for the numerous tourist attractions, the weather and theme parks, but not many people know of other places they can have fun such as The Switch Grass Outfitters. If you haven't decided what your activities during vacation or a holiday will be, here are five reasons you should pick Orlando airboat tours instead of visiting a theme park. 1. You will not have to queue for your turn Because you have to join a queue before partaking in some activiti...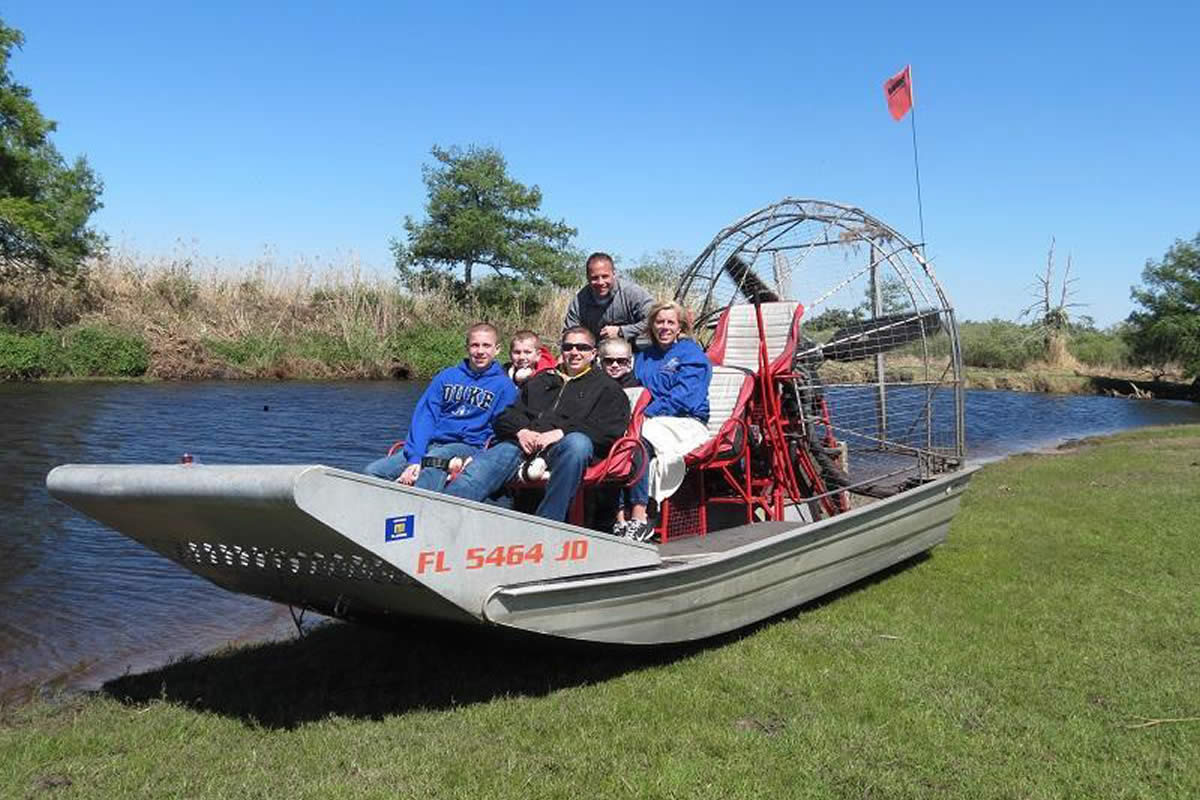 In Florida, there are a lot of activities and places to go to for recreational purposes. From visiting beaches, theme parks to the other fun places in Florida, you may find it hard to find something to enjoy and get value for your money. Getting value in this instance means somewhere you can go with your family and get everybody engaged in something enjoyable. Going on an airboat tour in Orlando and eventually, airboat rides in Orlando are one of those activities that can give you the most va...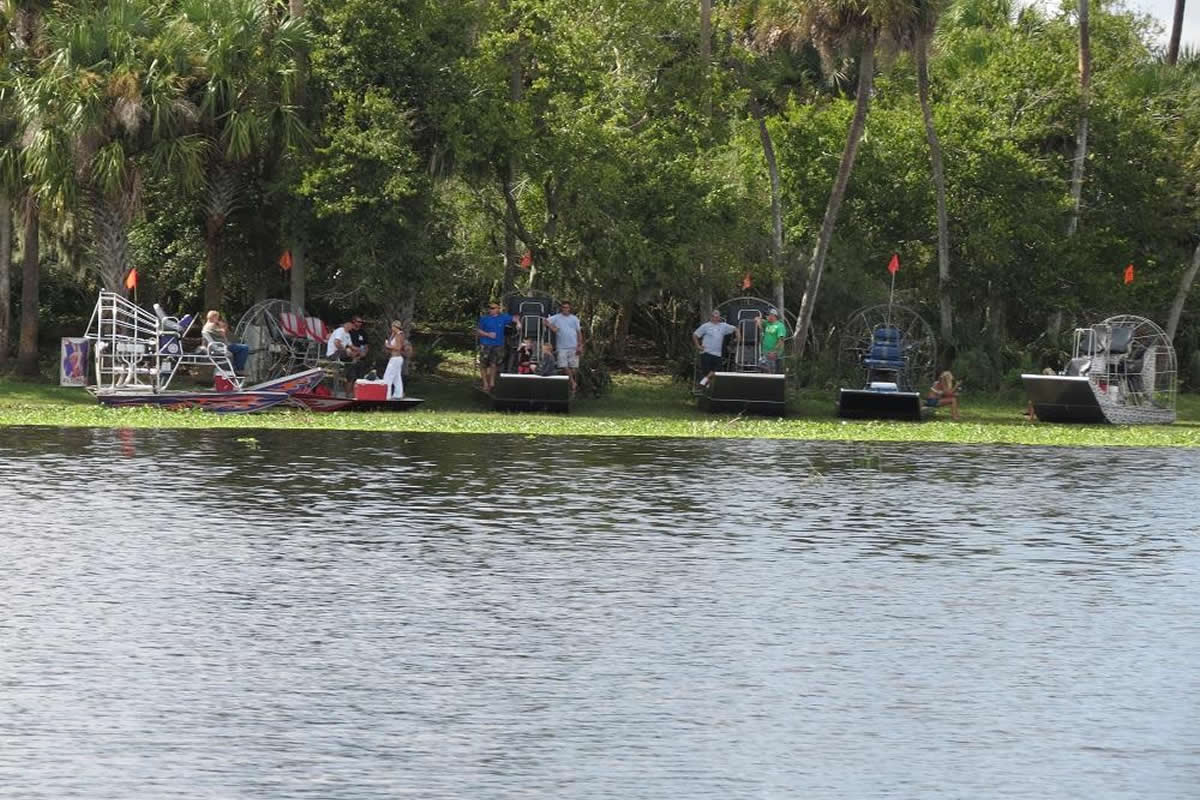 For every vacation planned, there is the silent wish that it will be better than the last one. You are looking forward to a lot of fun, experiencing new things, visiting new places or even revisiting places you have been with to relive some memories. If by chance you mark your map and your chosen destination is Orlando, Florida, you should give airboat rides in Orlando some thought. Florida is a big state, and during your vacation, you may not see all there is to see in the state bu...
If you are considering going on an airboat ride in Orlando, be prepared to experience the presence of more than 300 species of wildlife. Now, as much as it would be great to see all of these animals during your airboat ride in Orlando, it simply isn't possible because one ride isn't enough. If you go on your airboat ride in Orlando during the day, you won't be able to see some of these because they only come out at night. So, for you to spot all the animals in their natural ...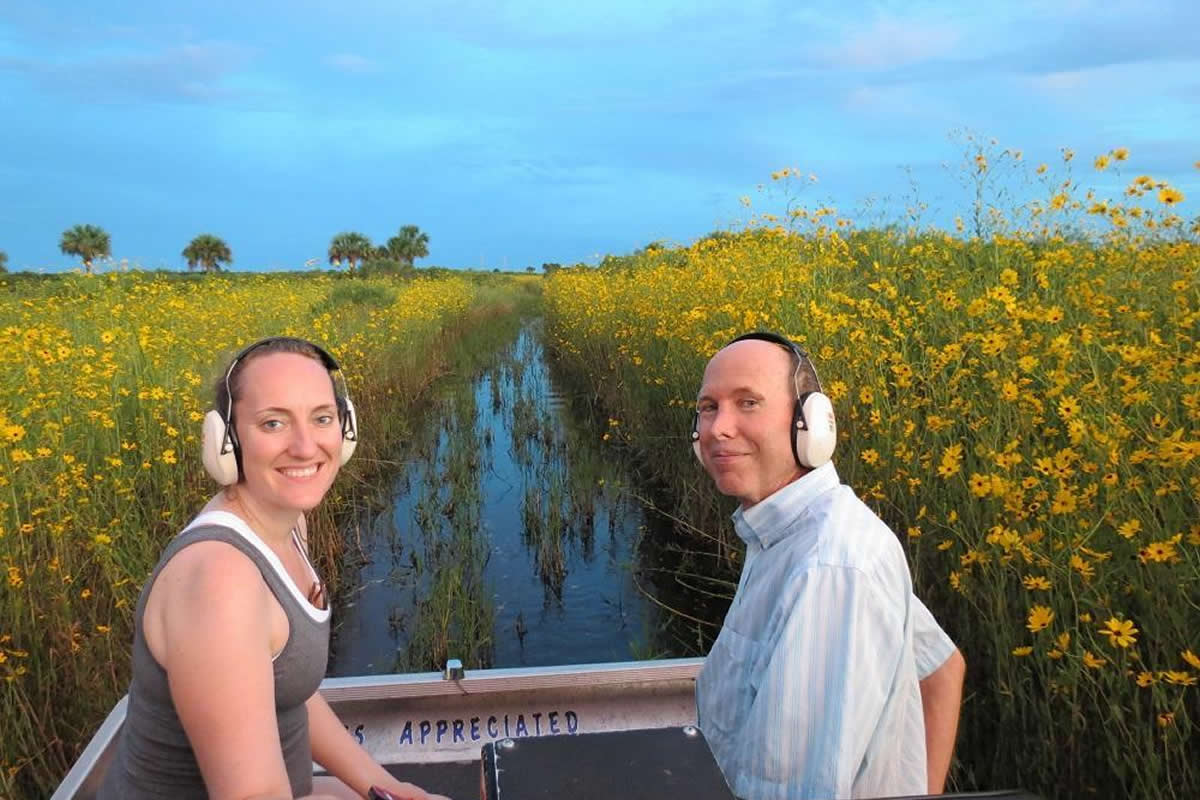 We offer beautiful day tours from our strategic location—tours that guest and people of all ages will love. We can take you through and deep into the protected marshes, swamps and rivers that form the Everglades of Central Florida. Why choose airboat tours in Orlando? When you visit Central Florida during the holidays or anytime you feel like, there is a reason you should consider taking airboat tours in Orlando. You may have watched a lot of animals on Animal Plan...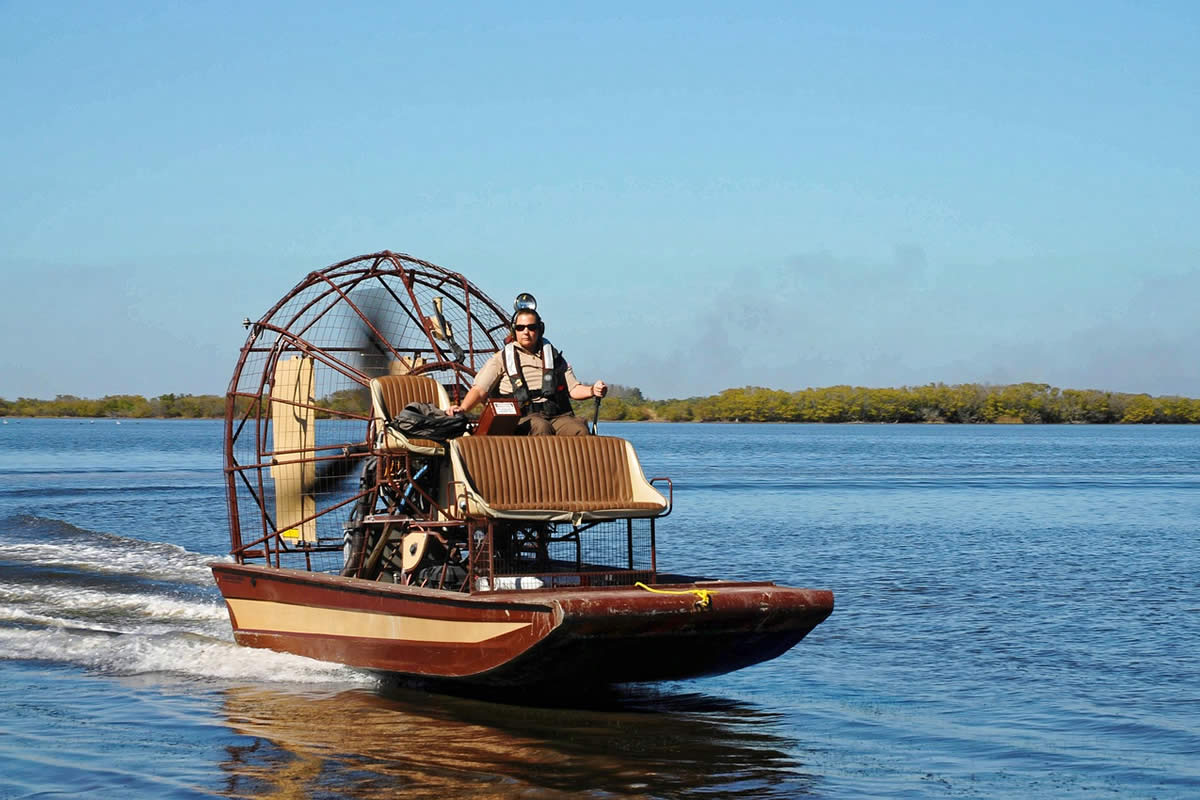 Florida remains an interesting place to be—with lots of theme parks and fabulous places to visit. But what if you have been to Disney or other interesting place and you have completed your tour over there but you still feel there is more you need to see? Well, at some point, everyone does, and the good news is, there is a place you can be and there are things you can do to make up for the incomplete outing and even surpass your previous experience. That place is Wild Florida—going...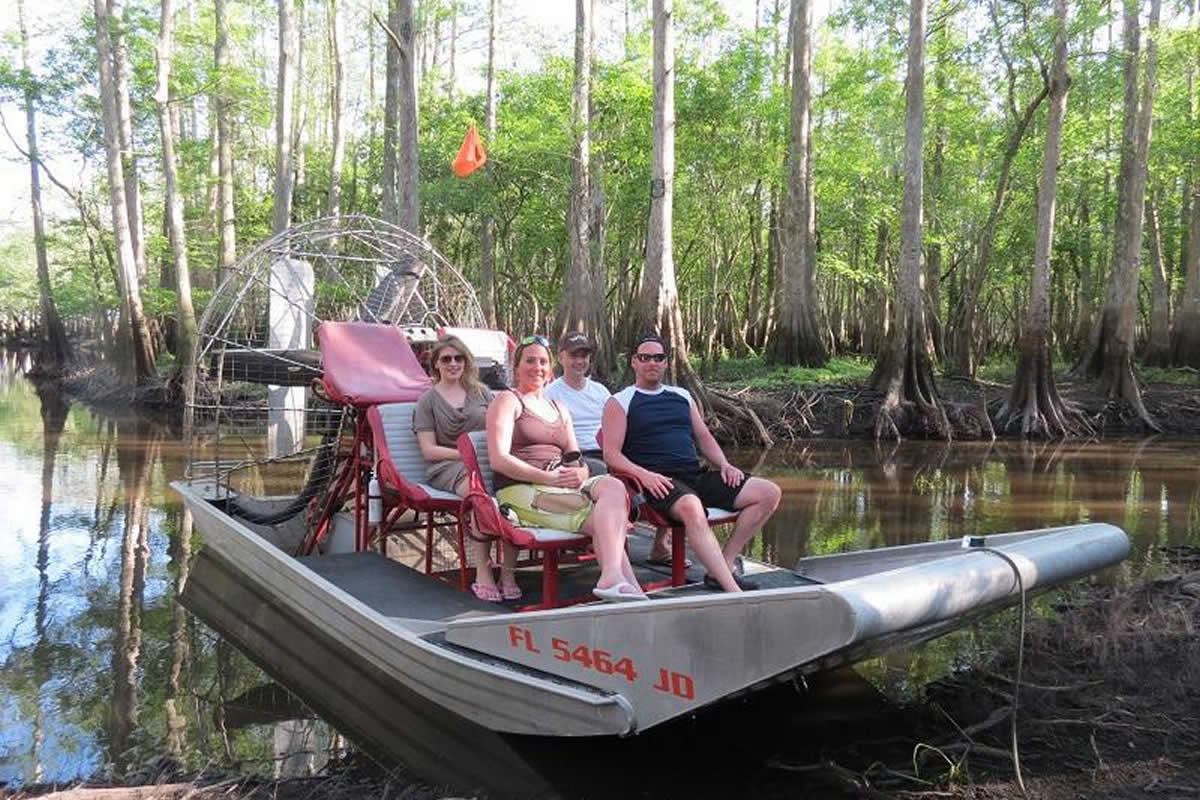 There is this thought that a lot of people have about Florida regarding the seasons because of its location. But this cannot be more wrong because Florida, like any other place, goes through the seasons albeit uniquely. This should however not discourage you from going on an airboat tour in Orlando. In this article, we will be looking at what it is like during the four seasons in Orlando, Florida as well as the things you should wear and wear during Airboat tours in Orlando. 1. Spr...
There is a wide variation in how people behave, and this is evident in the different approaches that people have to plan their vacation. Some people do the whole planning themselves while others get a travel agent to handle the whole process. If you belong to the latter category of people, and you intend to include airboat tours in Orlando as part of your vacation activities, a travel agent could just help you get this done. While booking for your airboat tours in Orlando, there are a couple ...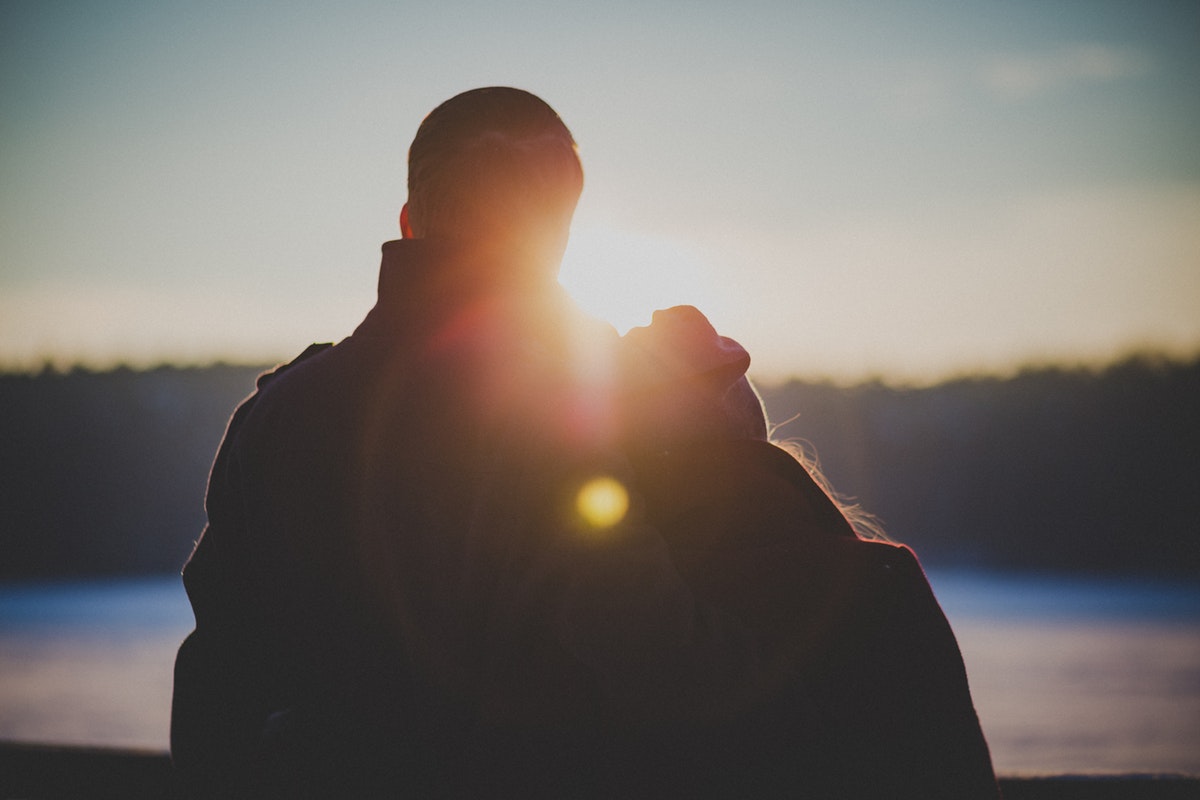 Airboat Rides in Orlando can easily pass as one of the most enjoyed, exciting and memorable recreational activities but not many people have discovered this goldmine. At Switch Grass Outfitters, we value what you do with your time and the kind of memories you create. This is why we have put in place facilities that help you create the very best memories for special events with your loved ones such as anniversaries. For every relationship, an anniversary is a milestone that everyone looks forw...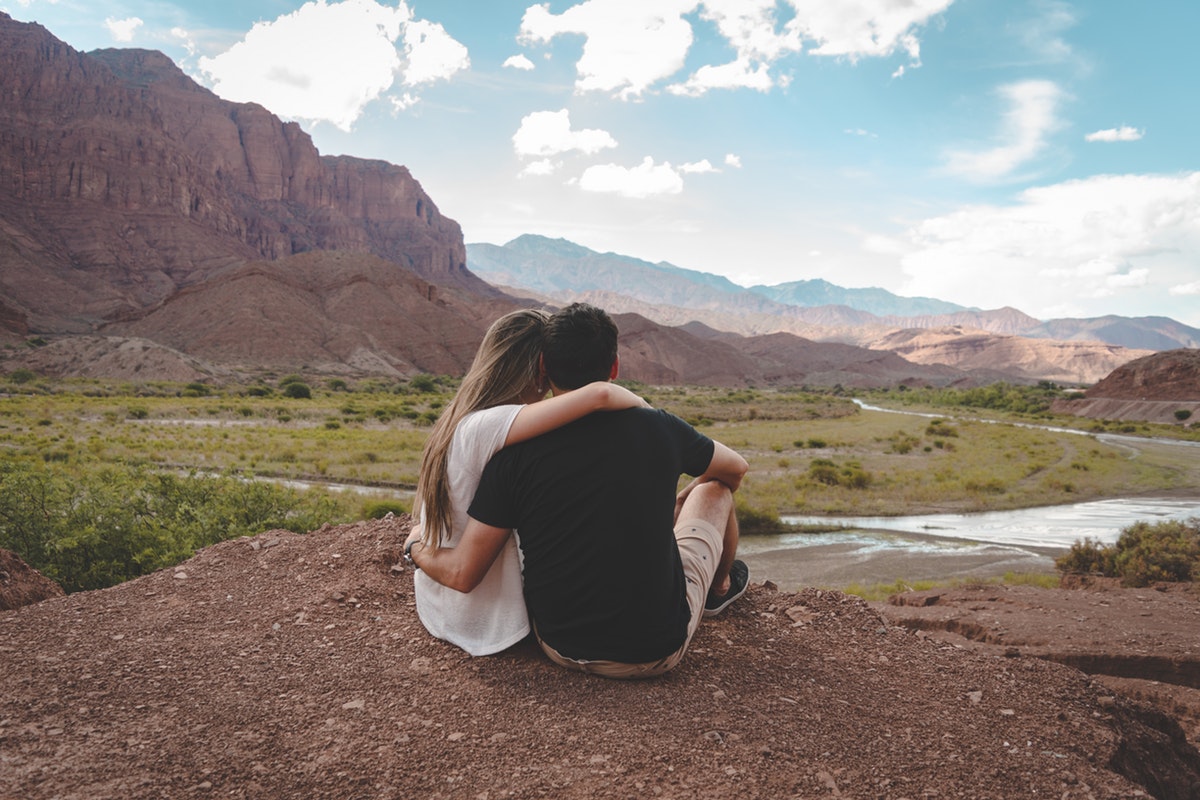 Going on an Airboat Tour in Orlando could be one of the best things you can do for your spouse. Every human loves gifts, nice things and receiving love but nothing compares to giving your partner a memory to cherish forever. Airboat tours in Orlando go beyond the fun and activities you'll engage in but every other that comes with it, most importantly the memory it leaves. If you want to put a smile on your spouse's face, and you are confused on what the perfect gift for them...
Most of the people that patronize our airboat rides in Orlando come from different parts of the world. They are always thrilled by the beauty of Florida's Everglades and the Wildlife. There are many things to see in the Everglades and the wildlife of Florida. Our airboat captains try their possible best to answer some of the questions put forward to them by our visitors, telling them everything they know. Most times, the sighting of alligators steals the show, and they don't get t...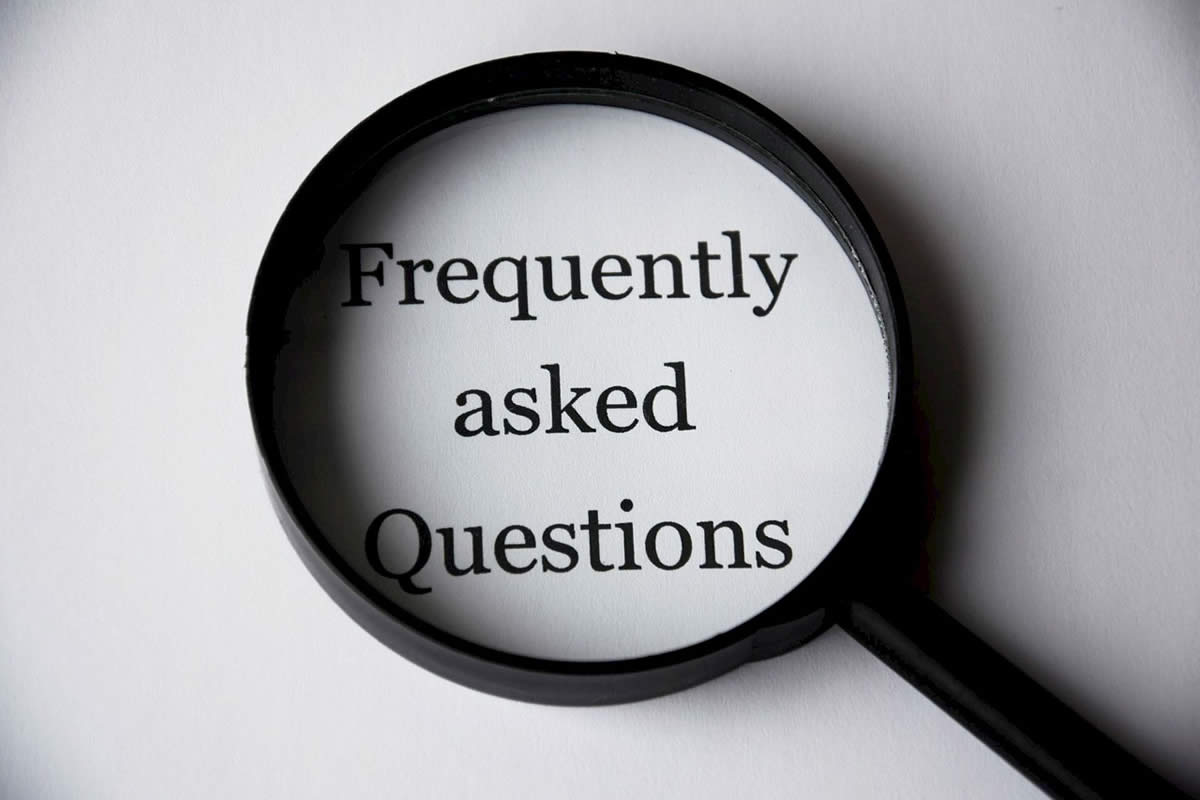 Today at Switch Grass Outfitters, we are going to be replying to some of the most FAQs we get concerning our airboat tours in Orlando. Do you have some burning questions that you would like to ask us? Take your time to read this and see if we have got your questions covered. Q: What time of the year is best for airboat tours in Orlando? A: The Florida weather is very unpredictable. This means anytime you chose to take our airboat tours in Orlando is perfect. However, spr...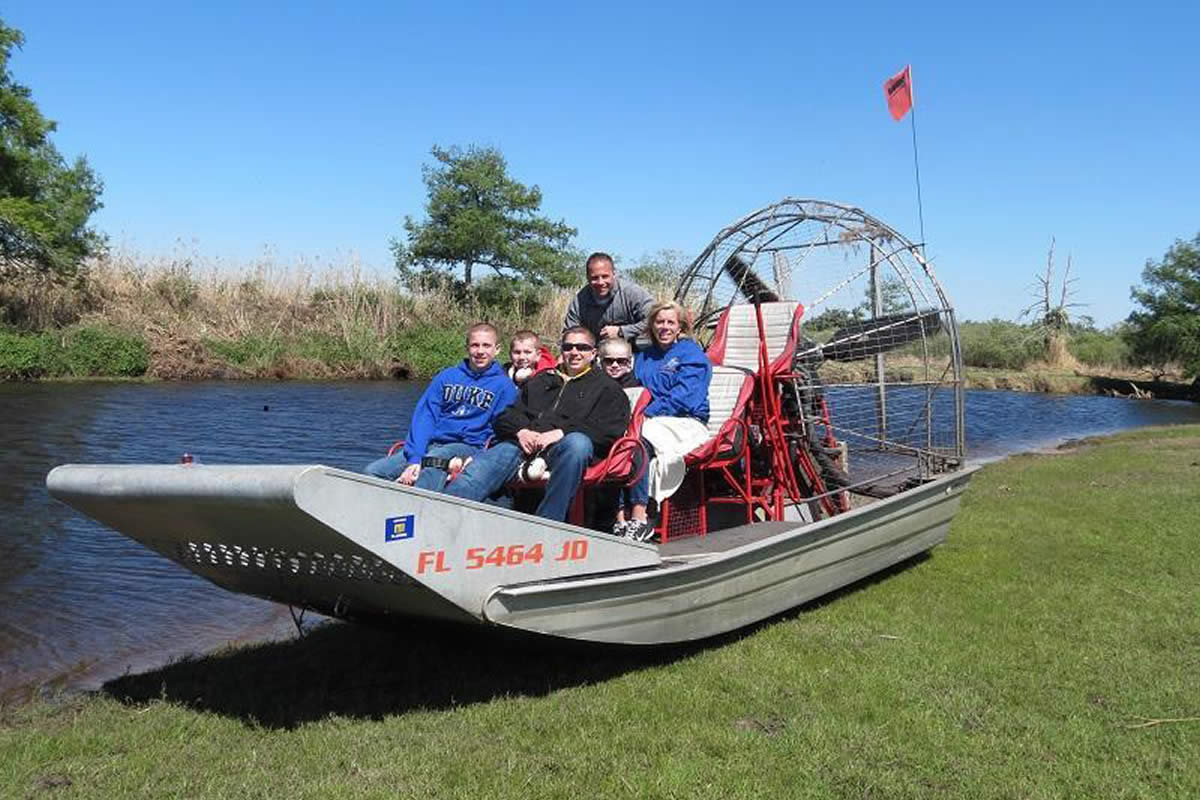 Introduction It is becoming more difficult for parents to find things worth doing that would leave a lasting memory with their kids as they grow older. The task is especially tedious when you have kids that are of different ages. Finding things that would entertain them is almost impossible. But hey; there is one thing that drives them crazy—adventure! The best adventure your kids, like others, have always wanted to have is a visit to Wild Florida. They love it bec...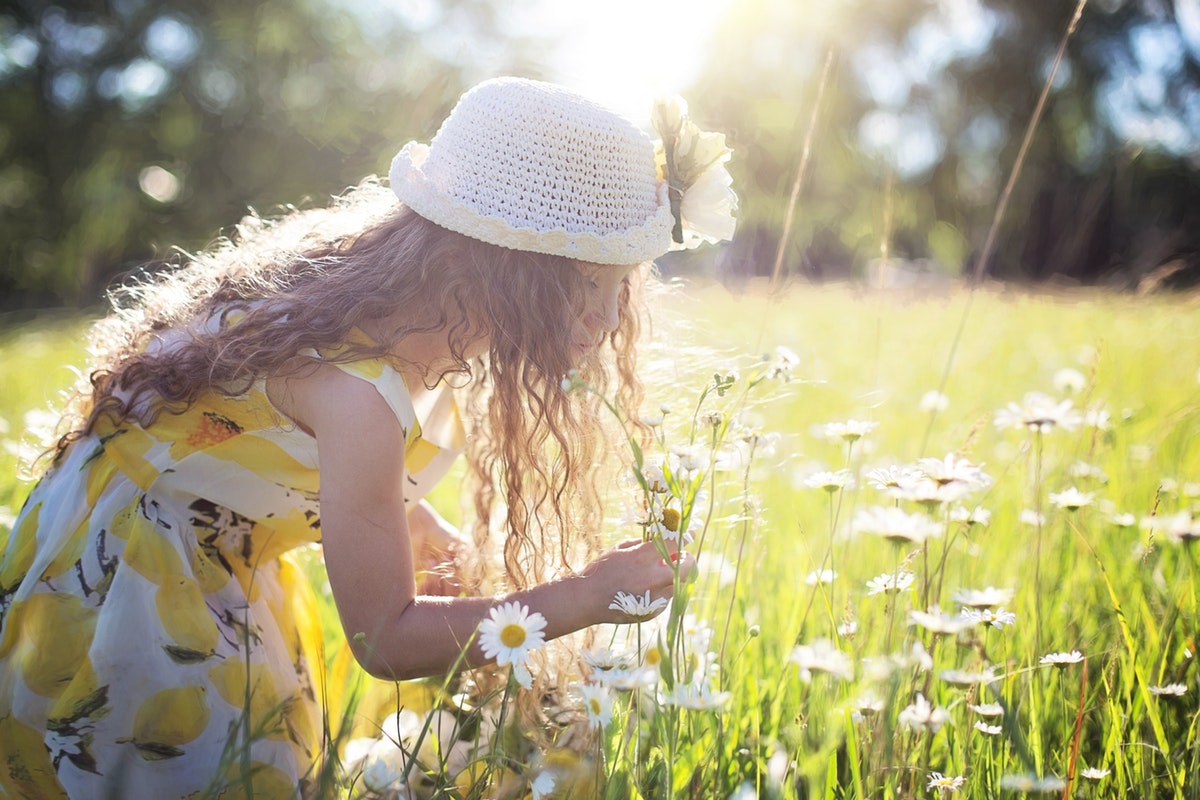 Introduction If you are planning a birthday party celebration for your child or a graduation ceremony for your sister, nothing comes close to the fun of an outdoor venue in Orlando. Imagine your friend is getting married and the event was organized in a natural habitat where the birds are watching, and the raccoons are standing by with outstretched hands begging for food. How fantastic and entertaining would that be? And come to think about it: here in Florida, you don&r...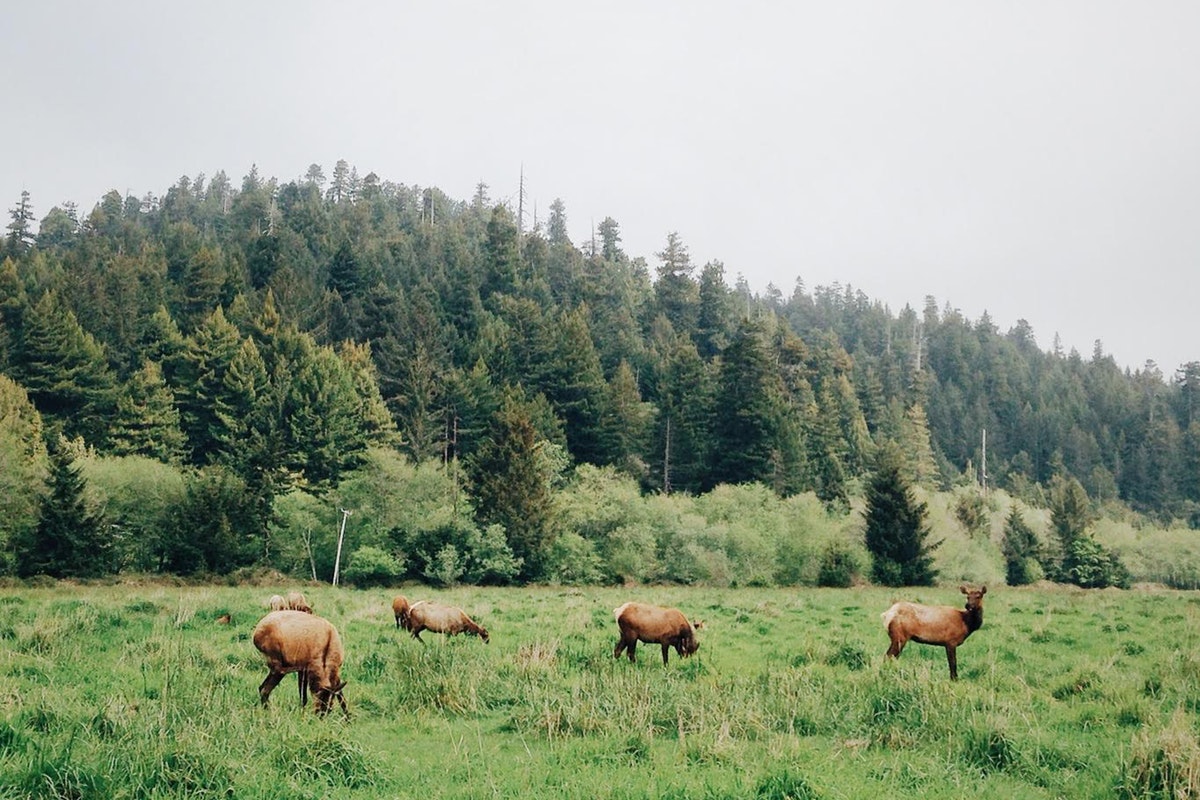 Introduction Florida's Everglades is one vast area of land. It is one of nature's most beautiful terrains that stretch millions of acres—from the Kissimmee River crossing over the Florida Bay. Based on its large size, the Everglades is regarded as the US largest tropical wilderness. The vast wetland of the Everglades is home to hundreds of species of wildlife of all kinds. Although you may not be able to see all of them if you're visiting for the first time...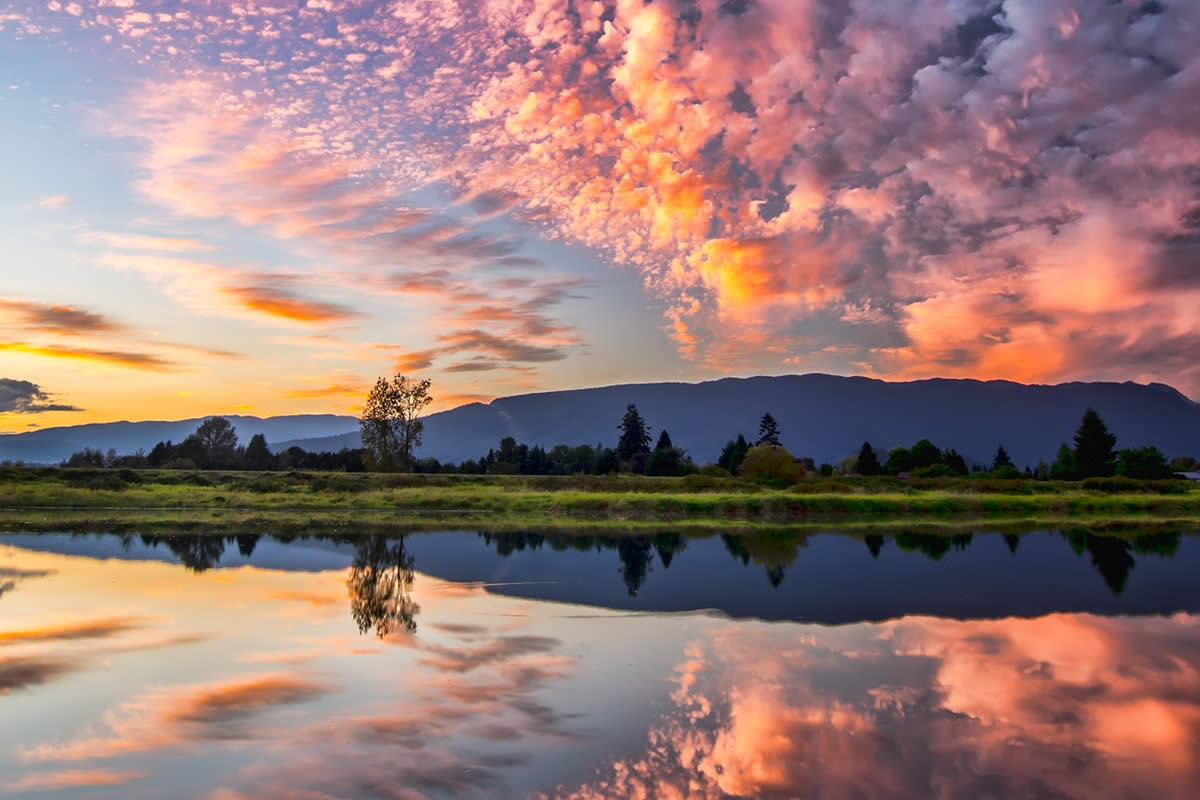 Planning a vacation is always driven by the desire to make it the "best vacation ever." With your subconscious mind, you are fully anticipating the many new things you and your family have never experienced before or you're just considering revisiting somewhere you fell in love with in time past. That is what our airboat tours in Orlando feel like. But the key to a successful outing lies in the season and what to wear. The glory of Florida and its seasonal variati...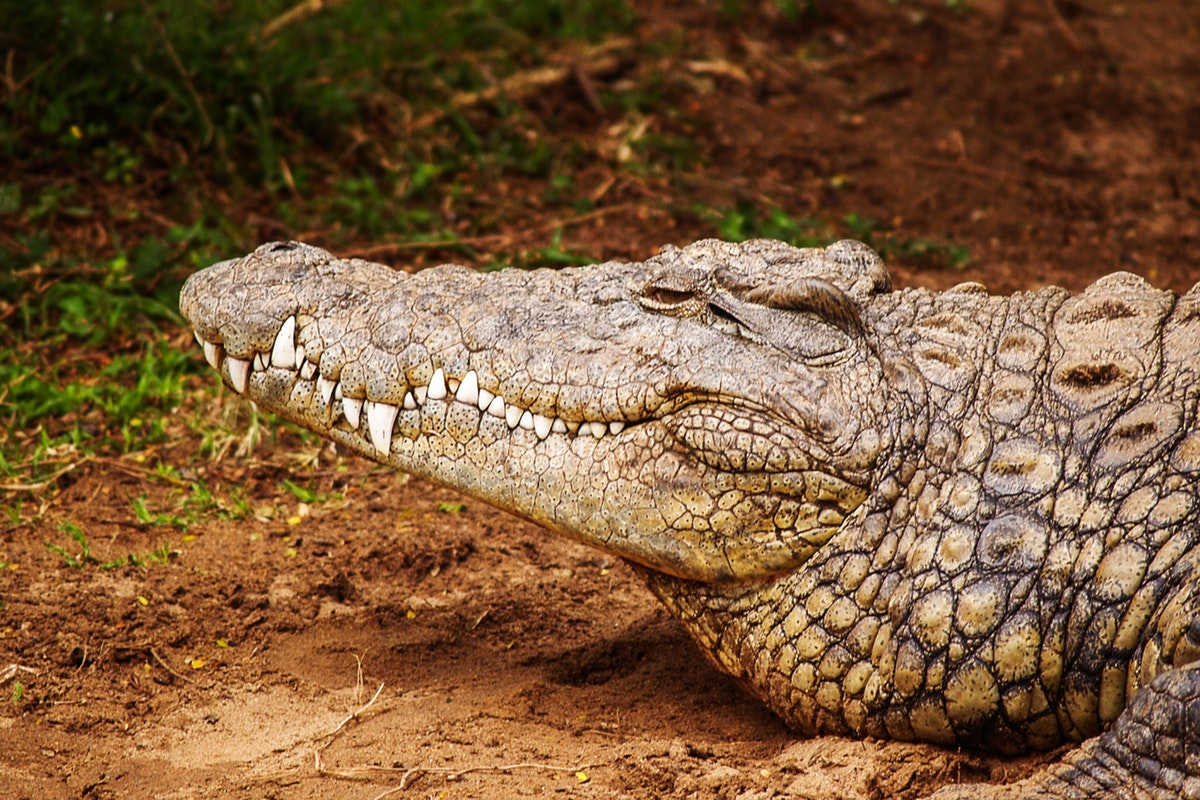 Year after year, thousands of people flock to the Florida to experience the beaches, the sunset and the wildlife. One of the many ways to enjoy a great vacation is to go on an Airboat tour in Orlando. So rich is Florida that the state is home to over 1.25 million alligators. And with the many tourists from far and near often come many stories. While many natives know the facts first hand, visitors usually have a long list of incorrect information. Today we list and debunk ...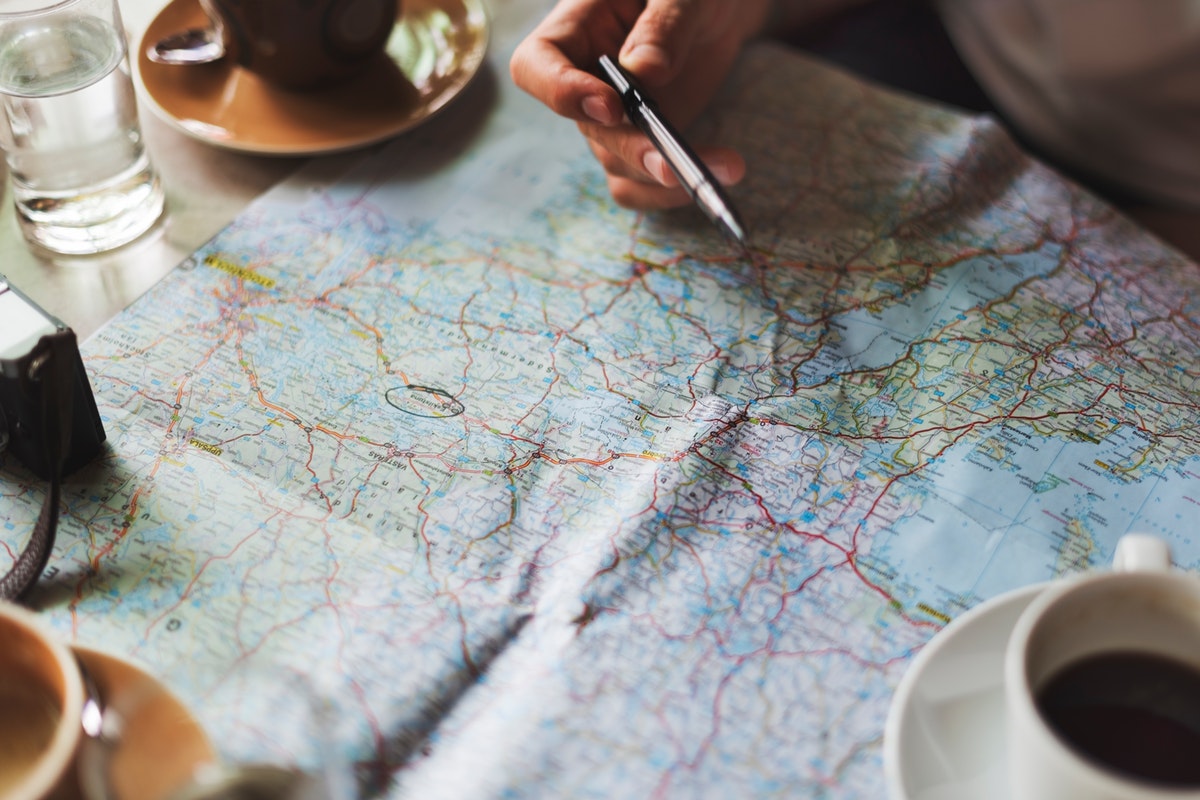 It is a well-known saying that "He who fails to plan, plans to fail". While some tourists adopt a hands-on approach to making plans and scheduling accommodations for their tourist adventure, others prepare to painstakingly fine tune and ascertain all the details. If you happen to be one of the many that holds out for all the details before making your move, here are some questions you should have your travel agent answer for you when planning your vacation and before boo...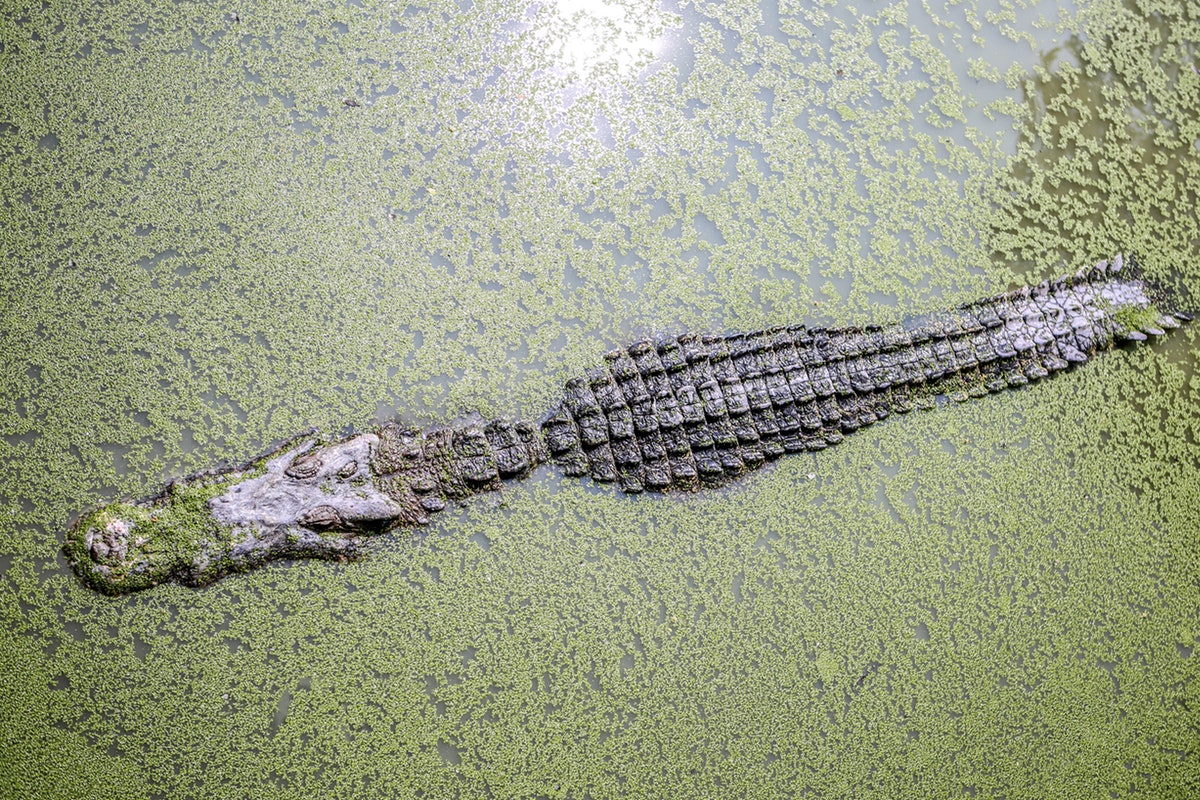 One of the many things that complete an excellent Orlando experience is the airboat rides that you can always avail yourself after visiting the refreshing beaches and getting a tan. But with the increasing number of tourists, locals and alligators, and the likelihood of either parties running into these wildlife intentionally or not, the state of Florida has put a system in place to help humans proceed on how to handle these types of interactions, stay safe and stay on the right side of the l...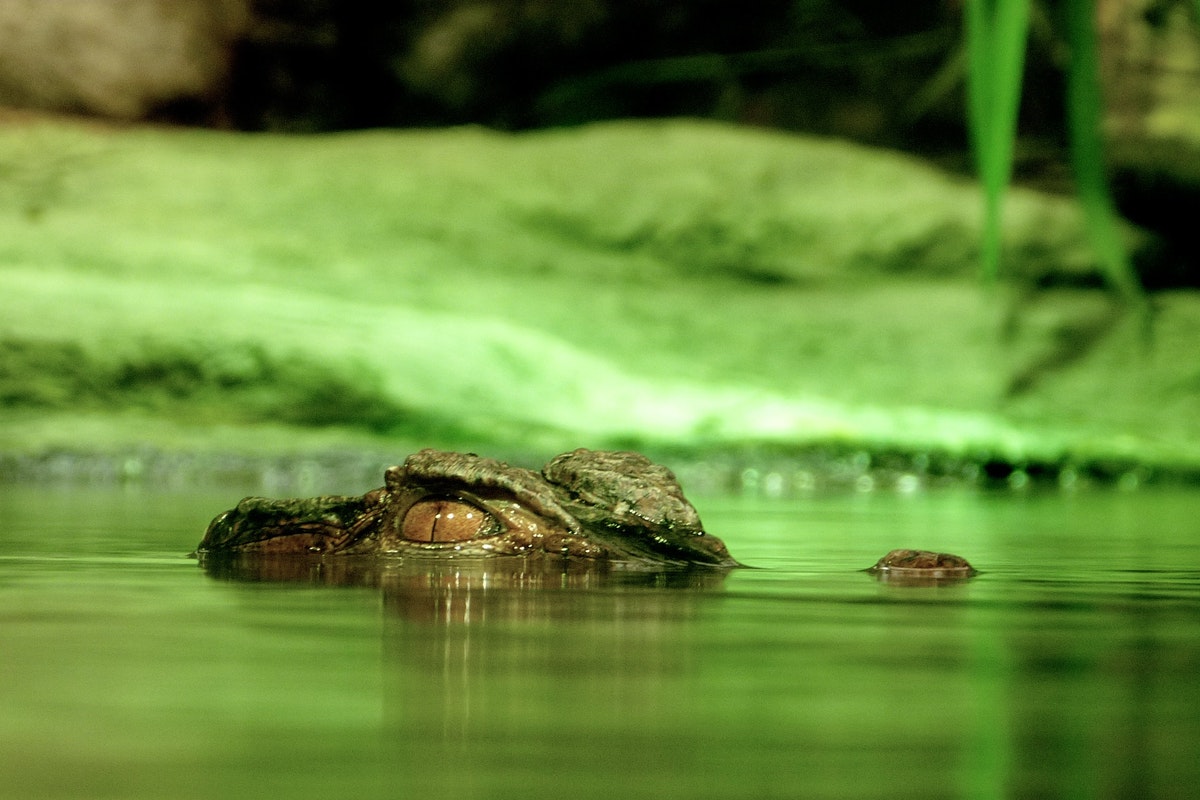 It's hard to find any good and fun-filled experience in Orlando that will go down without incorporating the thrill of an airboat tour to complete the adventure from the beaches and surfboards. Airboat tours in Orlando can be very interesting with the scenery, the airboat ride itself and the plethora of wildlife that adorn the surrounding areas to make the most of your time. One of the most attention-grabbing animals that most people are raring to see is the alligator due to it...
Introduction Every year, millions of people from all works of life visit Orlando, Florida. Such visitors come from within Florida, other states in America and the rest of the world. This shows how popular Florida is as a dream destination for people on vacation. But if you think the majority of the people who are coming to Florida for their vacation are only just stopping by Disneyland, SeaWorld or Universal, you are wrong! While those places are undoubtedly favorite vac...
Introduction With the advent of technology, a lot has changed about how we relate with one another. From WhatsApp to Facebook, emoji have taking over how we communicate and make our intentions known. High-quality gadgets like the Apple iPad, iPhone, etc., have made emoji mainstream and prevalent in today's communication. It is an excellent way of telling the unique story of your experience when you visit Wild Florida. You can use emoji while enjoying your first sloth or any ...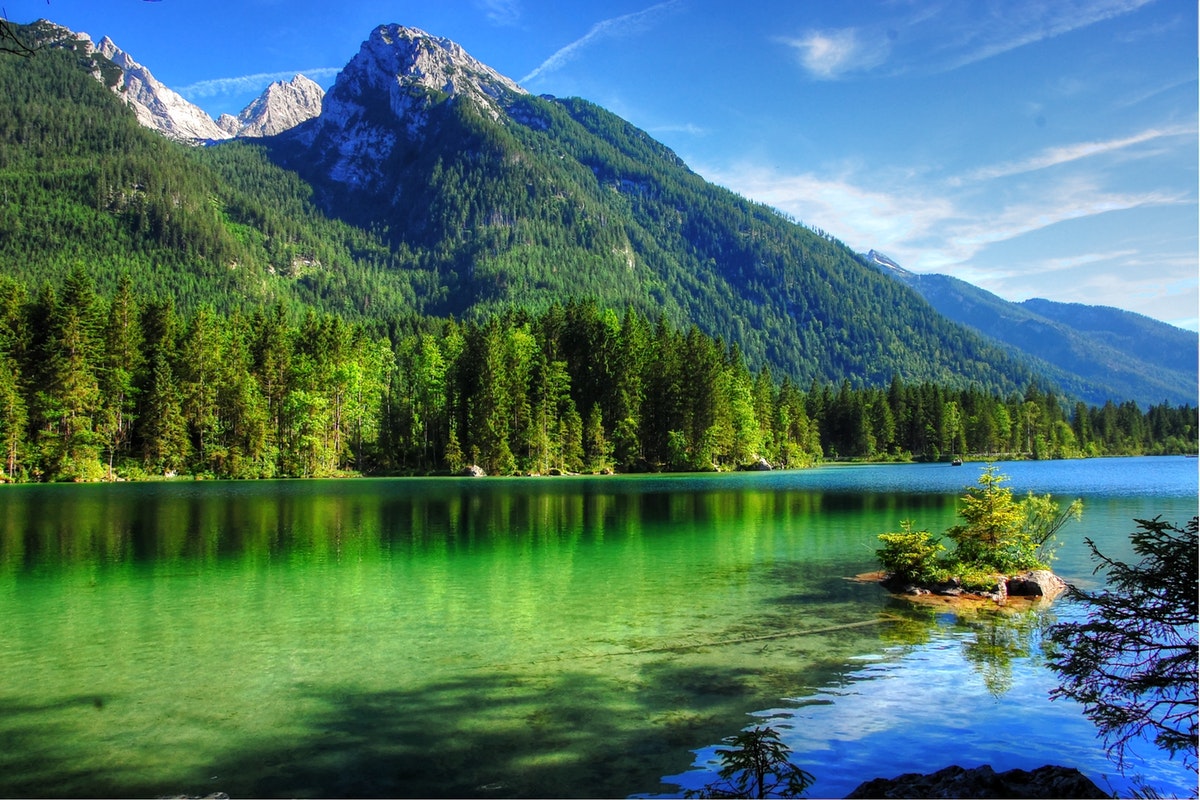 Ranging from shopping malls to major theme parks, sporting events to massages, there are so many fun-filled moments and things your family can do in Orlando. If your family is looking for something to do in outdoors during your vacation, here are 5 thrilling encounters that could happen during your airboat rides in Orlando. 1. Discover and explore something new and unique about Florida's wildlife Whether you are a native or visitor, everyone knows that Florida is a...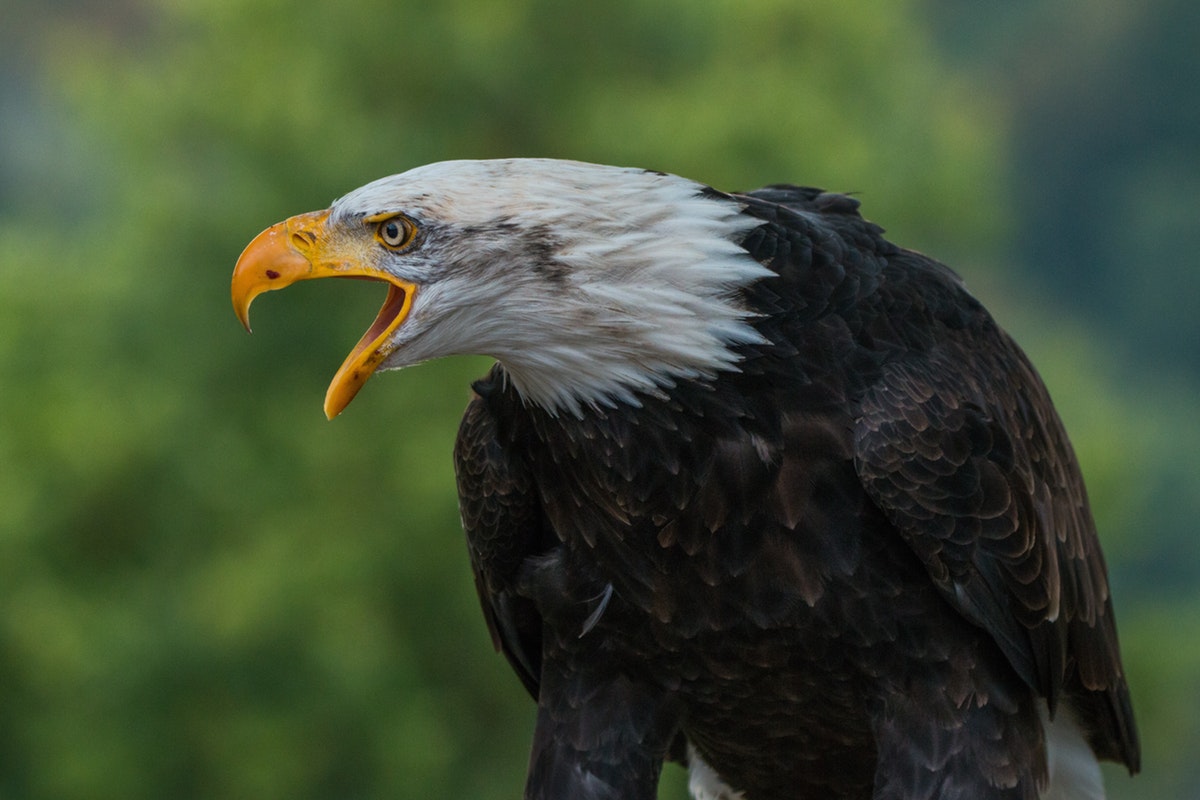 It's an open secret that Florida is home to more than 350 species of wildlife, including thousands of alligators, birds, and lots of other amphibians. Although you may not be able to see all of them when you go on an airboat tour in Orlando, you should be able to spot lots of them while touring Lake Cypress and some other areas home to over 80 different species living close to us. Below are 15 of the species Switch Grass Outfitters will help you to see across the Everglades wh...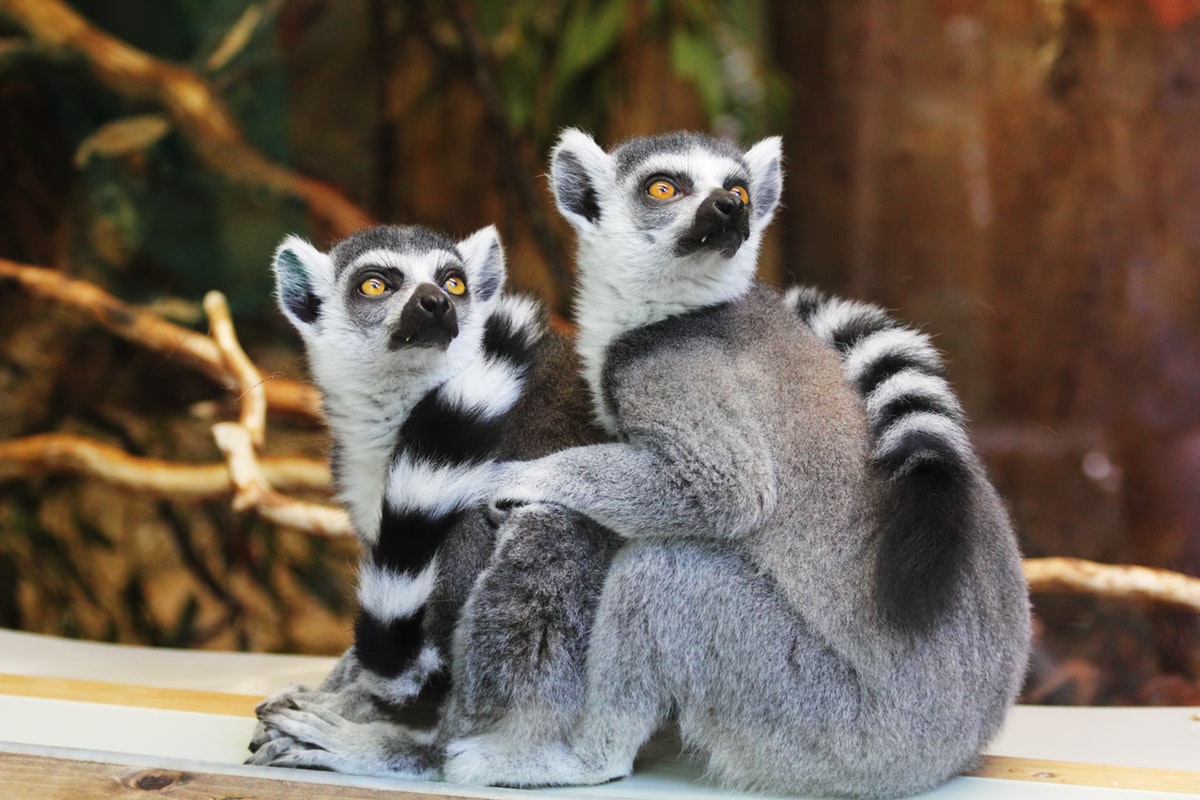 An airboat ride in Orlando comes with a lot of positive outcomes, and at Switch Grass Outfitters, we ensure that you are treated to an unforgettable Everglade experience. But it doesn't stop there! After you and your family members have enjoyed an airboat ride in Orlando, we bring you face-to-face with some of the nature's most friendly, courageous and beautiful animals, a process that initiates lasting education and conservation through animals' connection....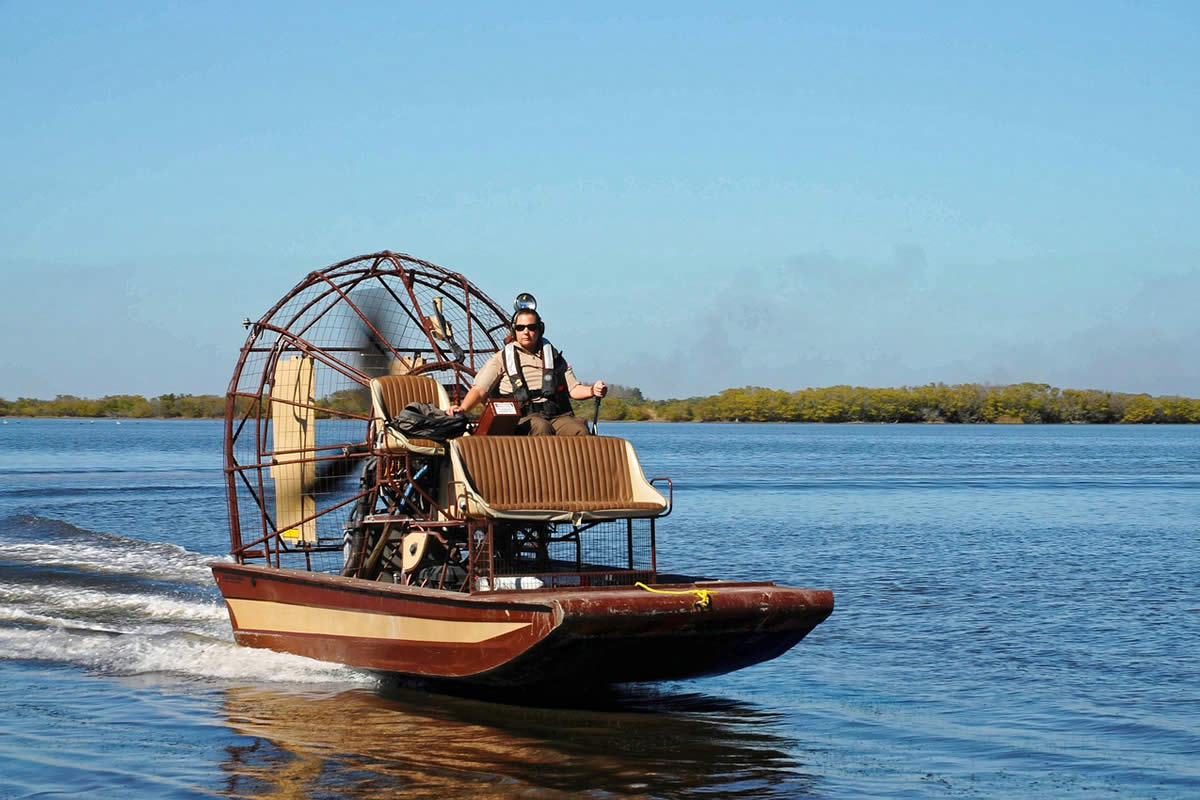 It doesn't matter if you have been here or visiting Florida for the 20th time, there is always something unique, something new to do in Orlando. Every year lot of families and individuals embark on an exodus from different parts of the world to the big name attractions and famous parks in Florida, but you might just be thinking or looking out for something new to do on your visit to Orlando for the weekend. The airboat rides in Orlando are family-friendly, and a...
An Airboat tour is always a thrilling and fun-filled adventure. From the amazing terrain to the unparalleled view of the area and wildlife, going on an airboat tour in Orlando is a trip that will hardly go wrong and always live up to its billing. Airboat tours have many options and are suitable for groups of friends and family so they can all have a great time regardless of their preferences. If you've been on an airboat tour before and didn't bring somethings along or i...
Florida is known for theme parks and other popular attractions but some of its most amazing adventures can be found in the marshes and natural habitats in the river tributaries that have been unexplored for years, far away from the typical vacation spots and beaches. While you can have a great time going on theme park rides and meeting your favorite cartoon characters, why not add a fun and unforgettable airboat tour in Orlando to your holiday plans? An Airboat tour is alw...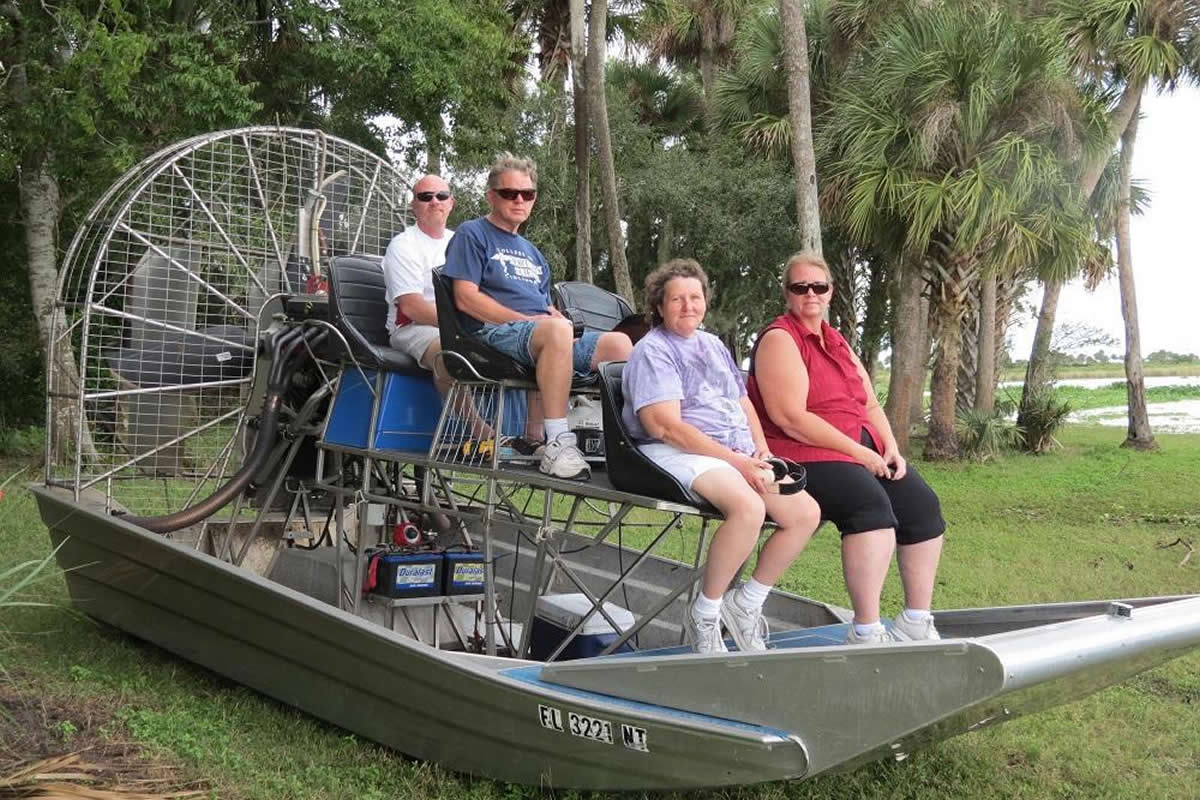 Introduction Grabbing an airboat ride in Florida to tour the Everglades have always been a source of fun and a perfect getaway for some folks, particularly in the Orlando area. Now, what is so passionate about the wildlife spread across Florida's Everglades? Of all places, why take an airboat ride in Florida from the Orlando district? Can anything good come out of the Everglades? These are nagging questions that may come to your mind as you continue to ponder and wonder wher...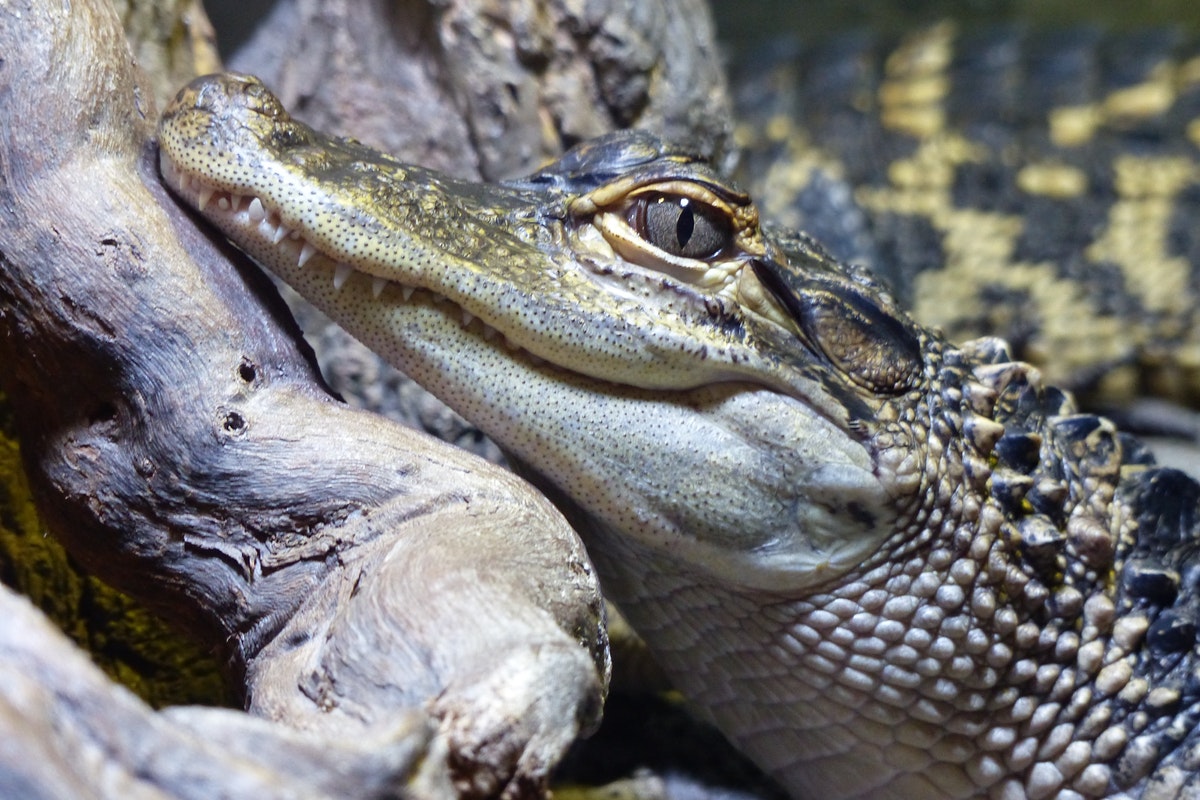 Introduction Are you considering and researching the best field attraction visit for your students? What exactly are you searching for? Something that's explicitly outdoor and interesting? Something that can compel awe with a craving for more? Or is it something that will ultimately help to reinforce a significant aspect of what they have been or will be learning in class? Whatever it is, they are all critical points of consideration, but finding all such desired r...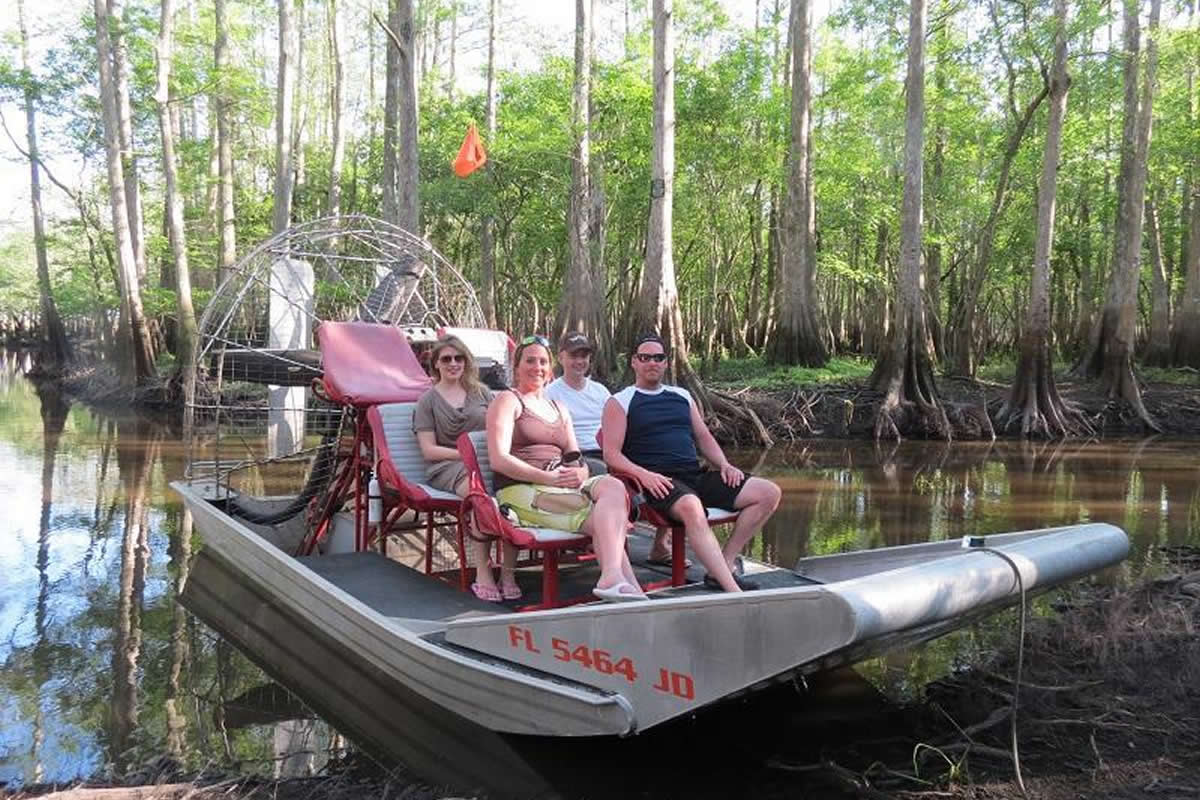 Introduction – Nature's Call In Orlando Whether it is your first or 30th time, there is always something unique, something wonderful about taking an airboat ride in Orlando and coasting through the Florida Everglades to experience the wild side of nature like never before. From the Genesis, our mission is aimed at providing you with an unforgettable airboat ride experience that encourages a connection with animals while fostering conversation and knowledge re...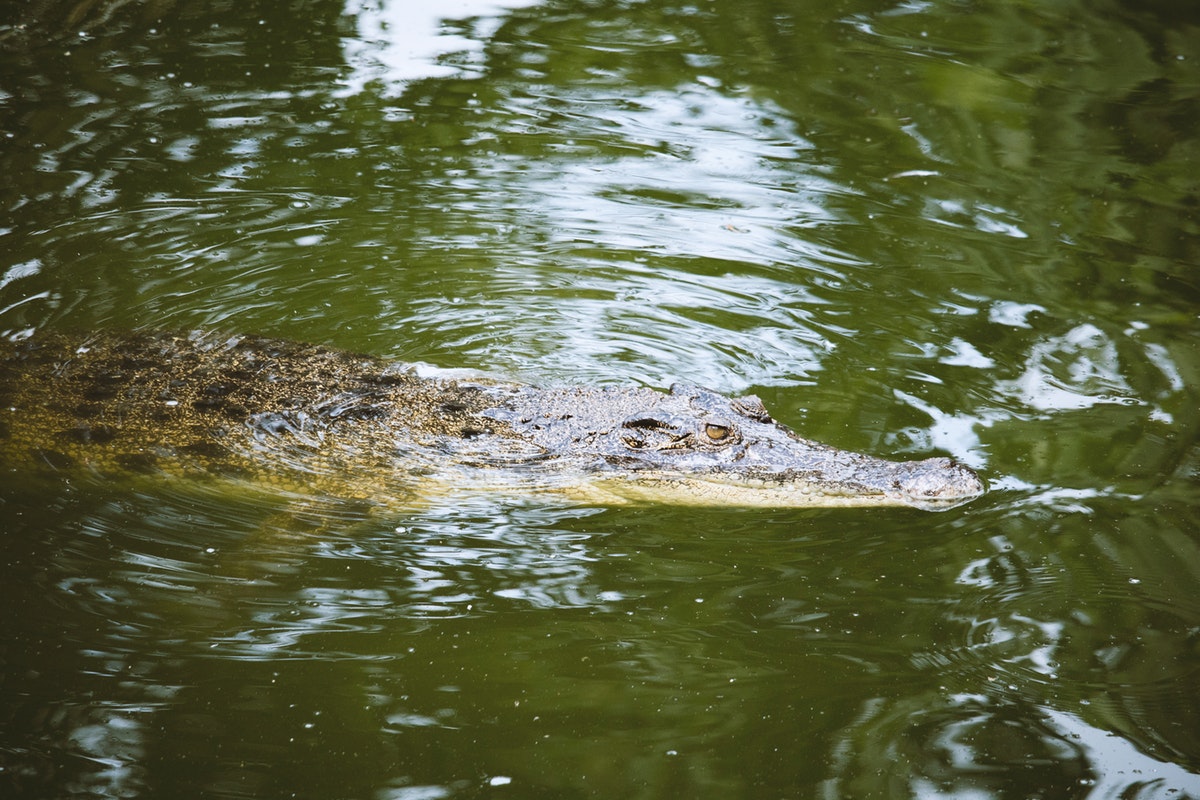 One of the highlights of taking air boat rides in Orlando is the chance to go on an alligator hunt. Even a tourist in Orlando, you can participate in our fun hunts for alligators in Florida. Alligator hunting has become popular in recent years and this is because of many successful television reality shows about the adventures of swamp gator hunters. These television shows have made gator hunting more popular but have also spread a lot of wrong information about the activity....